The very basic of makeup is kajal, the essential product present in almost everyone's makeup stash. And for the same reason, there are tons of makeup brands out there who sell this product.
But how do you decide which one is the best one for you? So that you don't end up looking like you dressed for a Halloween party instead.
My main motive behind buying this Plum Natur Studio All Day Wear Kohl Kajal was that I wanted a kajal that, first of all, doesn't budge so that I can use it as an eyeliner as well. And something that is jet black in the shade and easy to work with.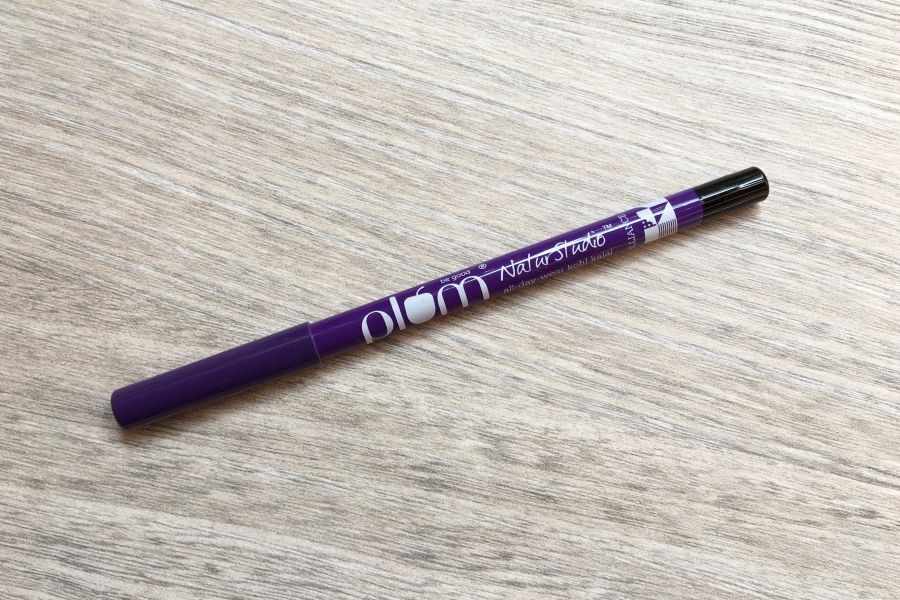 Read on to know how this kajal fared me in all these aspects.
About Plum Natur Studio All Day Wear Kohl Kajal: India's 1st 100% smudge-proof 12 hours stay gel-based 2-in-1 kajal cum liner. Brilliant black in a single swipe & just- applied gel-liner-like look all day long — 100 % preservative-free & vegan kajal.
Features:
Soft, gel-based single-swipe gives you the darkest black color payoff.
100% smudge-proof and water-proof.
Even after 12 hours, You get a 'just applied' look.
Free from preservative, paraben, mineral oil, paraffin
Dermatologically and ophthalmologically tested & approved.
It is not tested on animals and 100% vegan formula.
Last twice as long compared to other kajal.
Plum is free of parabens, phthalates, propylene glycol, SLS, DEA, and PABA.
Readers like you help keep The Beautyholic running. When you buy through links on our blog, as an Amazon Associate, we earn from qualifying purchases at no extra cost to you.
Price: 1.2 gm of product retails for INR /-  (comes with a free sharpener on Amazon – Buy here)
Ingredients: A full list of ingredients hasn't been disclosed, but three main ingredients are mentioned:
Hydrogenated Castor Oil
Derived from castor beans, it creates a hydrating layer on the skin, protecting it from moisture loss.
Rice Bran Wax
A non-comedogenic ingredient is a silky conditioner for the skin with a good spreadability and light, non-sticky feel.
Natural Vitamin E
Not just for health, Vitamin E is equally great for the skin. It reduces free radicals and reduces sun damage to the skin.
Do note that owing to its high-performance benchmark, this product is not all-natural. However, it is 100% safe and tested by dermatologists and ophthalmologists.
How to use it?
Using it as a kajal, apply a single swipe on your waterline, starting from the inner corner of the eye to outwards.
To use as an eyeliner, swipe from the outer corner of your eye, moving a bit upward. Now, continue with the line on your upper eyelid, apply dark outward to inward, such that it looks like a continuous swipe.
Plum Natur Studio All Day Wear Kohl Kajal Review
The kajal pencil comes wrapped in a purple and white prism box. On the inside are the kohl pencil and a sharpener.
The pencil is non-retractable; it's just like an ordinary pencil.
Overall, the pencil looks pretty chic. It carries a purple tone and has a slim, long shape, which gives an excellent grip. Meaning it is easy to use.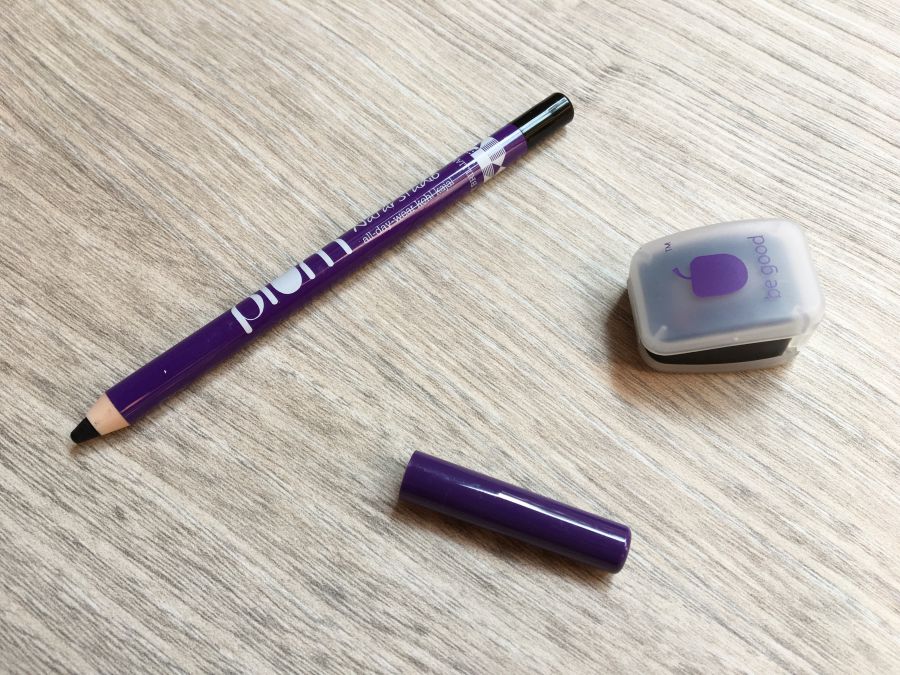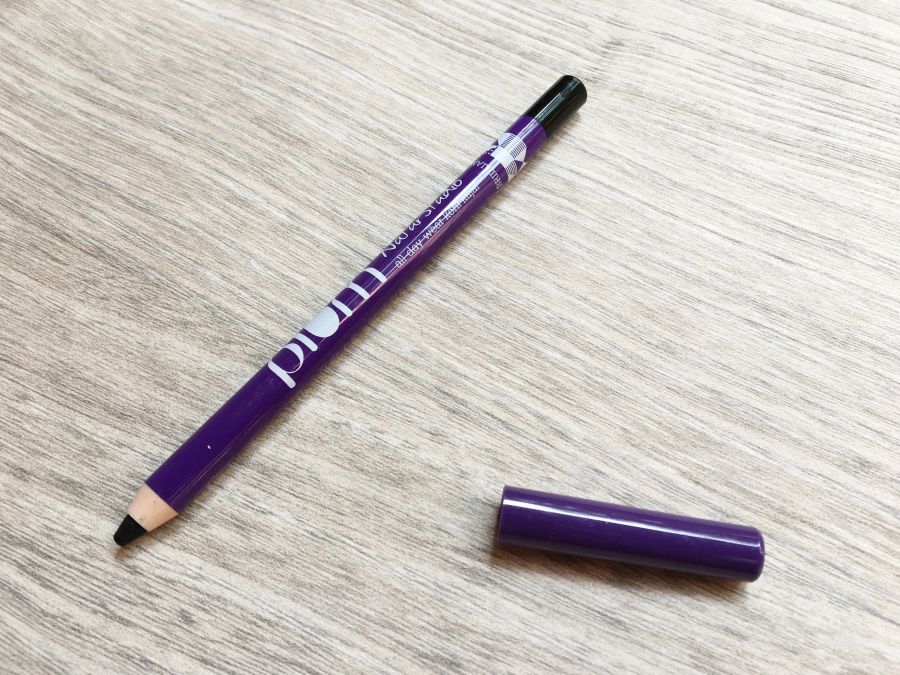 It has a pull cap attached to the top. The cap shuts tightly, making the kohl safe to carry.
The sharpener is a fantastic addition to the kajal. It has an outer plastic covering that saves the litter and is rather cute looking.
It works really well and gives the kohl a fine tip for those sharp eyeliner looks.
The texture of the Plum Natur Studio All Day Wear Kohl Kajal is exceptionally soft and creamy. It glides effortlessly on the eyes. I have oily eyelids, so sometimes I puff some powder on my eyes before application to budge further. Even without using a powder, this thing stays without smudging.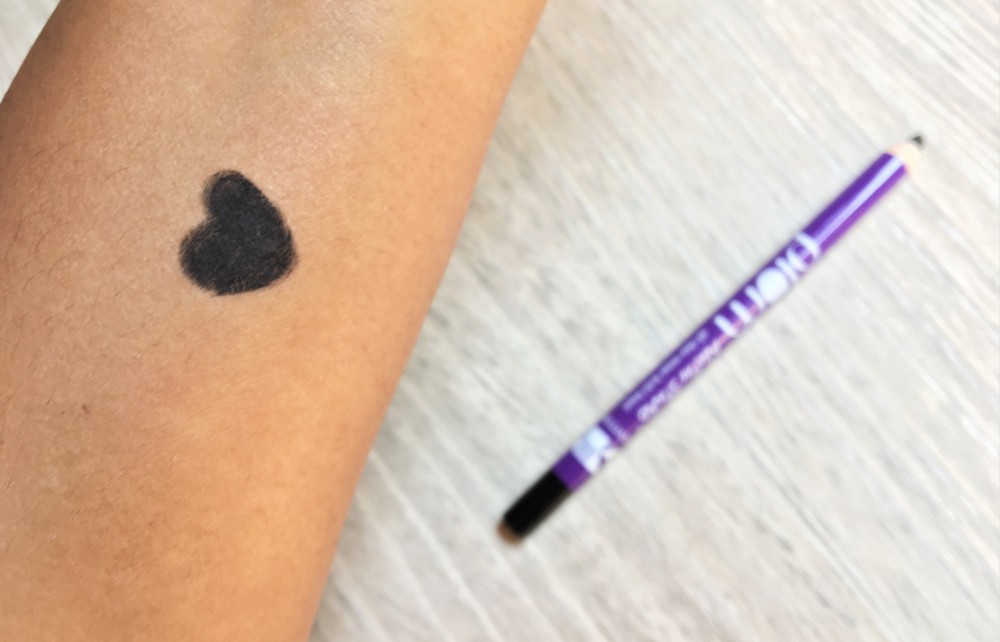 Just one dreamlike swipe, and you get the blackest of black on your eyes. No matter what complexion you have, this kajal is going to flatter your eyes. I am not exaggerating; it really is the darkest of black and that too in one swipe. I have rubbed my eyes with water, and still, it didn't budge, which means it's long-lasting and smudge-proof.
I loved the product so much that I was mesmerized by the application of the kohl. It's my second purchase, and I'm glad my decision was right. I'll be repurchasing this until I find something even better than this.
But, since the texture of the kohl is so soft, it can easily break. So, be careful while application and use a light hand.
The dark-black matte finish of the kajal stays for a really long time, and it doesn't fade off early as well.
The kohl has attractive natural ingredients, and it is also smudge-proof and waterproof, which adds up to the many plus points of this product. Not to mention, it's cruelty-free and vegan!
Pros:
Travel-friendly.
The kajal is Preservative-free, paraben-free, mineral oil-free, paraffin-free, 100% vegan, and not tested on animals.
It gives a very dark, jet black color in just one swipe.
The kohl has an amazingly soft and creamy texture, which glides like a dream.
The pencil shape makes the kajal easy to apply and hold.
It lasts for almost 12 hours.
Smudge-proof and waterproof.
It works both as a kajal and eyeliner.
It comes with a free sharpener.
Cons:
The pencil is non-retractable.
The nib of the kohl can break easily.
You cannot create a sharp winged eyeliner look unless the pencil is sharped immediately before.
Plum Natur Studio All Day Wear Kohl Kajal
Final Word
All in all, I absolutely loved the Plum Natur Studio All Day Wear Kohl Kajal. It gives the darkest black payoff on eyes and stays on for almost 12 hours which is unreal. It is also smudge-proof and waterproof, giving the kohl furthermore stability. Apart from all this one more factor is that the kajal is shaped exactly like a pencil so it is really easy to work with, just as if you are working with pencil, the shape gives your hand better grip and greater stability. It is a boon for people with super shaky hands like mine. So, guys if you are looking for a smudge-proof and waterproof, with a drop-dead gorgeous black color payoff, 2 in 1 Kajal and eyeliner then look no further. Just buy this amazing kohl by Plum and you will not be disappointed.
This kajal is worth the hype it is creating among the makeup blogosphere. Have you used Plum Natur Studio All Day Wear Kohl Kajal yet? Share it in the comments!
More Kajal Reviews