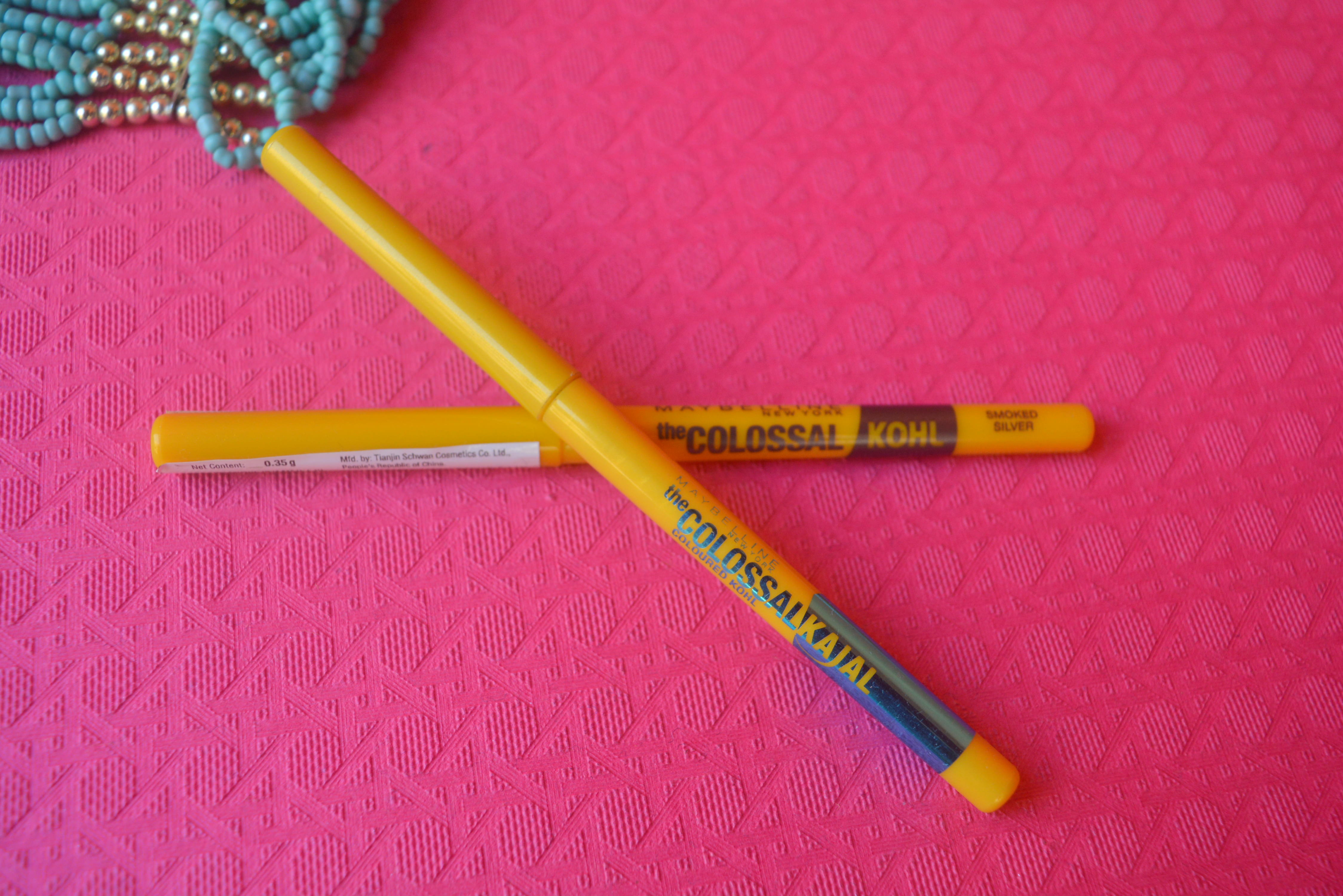 How many of you wear the same old black kajal/kohl to work/ college day after day? When I am in a rush, even I do it for that matter, but I love to add variety every little way possible. A lipstick and eye makeup product ( eye shadow, Kohl, liner) can change the otherwise same-looking face. Isn't it?  Lipstick has millions of shades to choose from. The same goes with the Kohls too. To me, life is too short to wear boring makeup. What do you think, makeup lovers?
When it comes to colored eye pencils, I am a hoarder. Maybelline being affordable and of great quality, is mostly my first choice. So the colossal range is not a new name. I remember the classic Kohl became a favorite with so many of us. The color additions in there are too good to be ignored. I picked up the turquoise and smoked silver shades.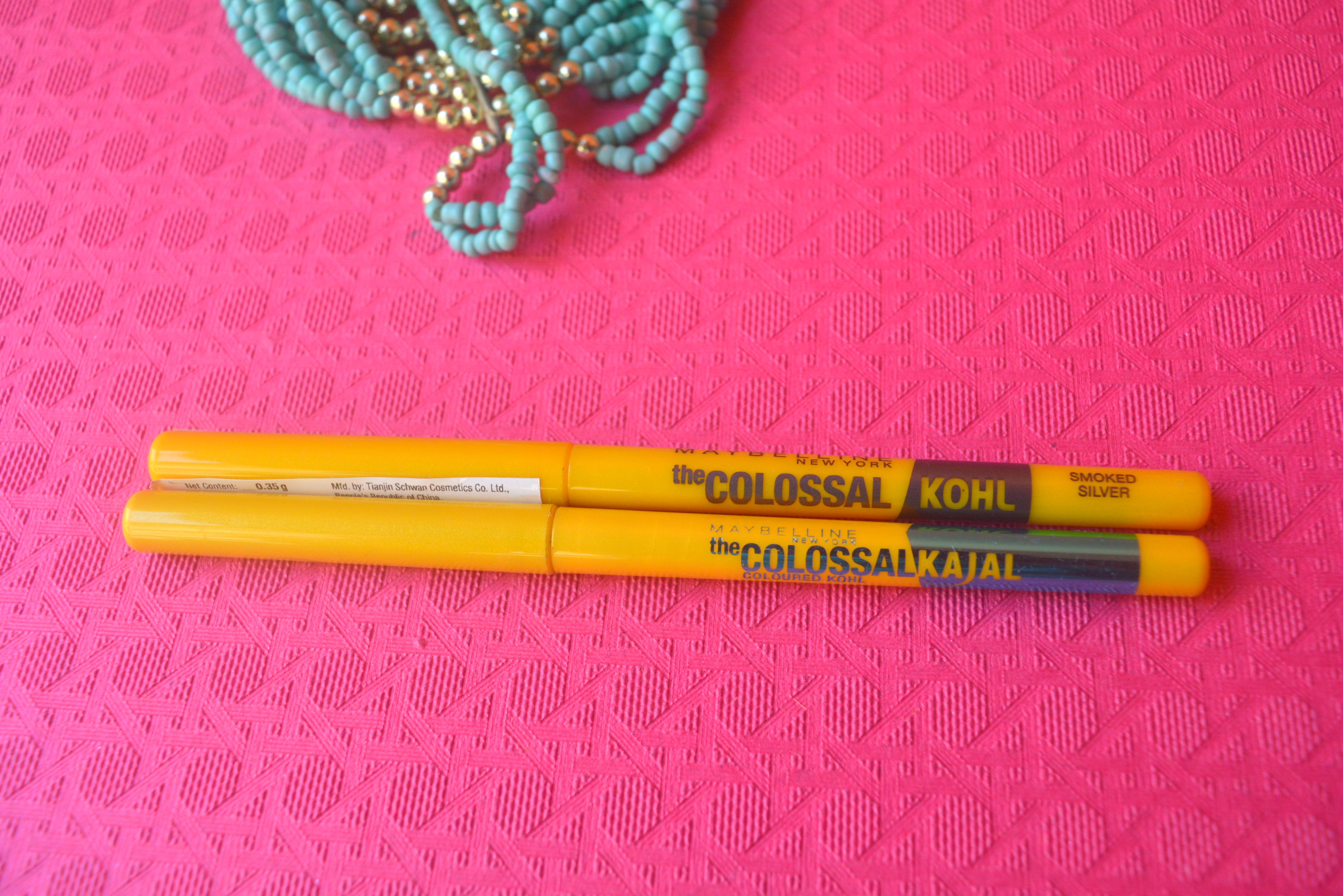 These are priced at Rs. 249/- Each is available in 4 shades: Turquoise, Smoked Silver, Crushed Emerald & Jewelled Jade.
Maybelline Colossal Kohl Kajal – Turquoise & Smoked Silver | Review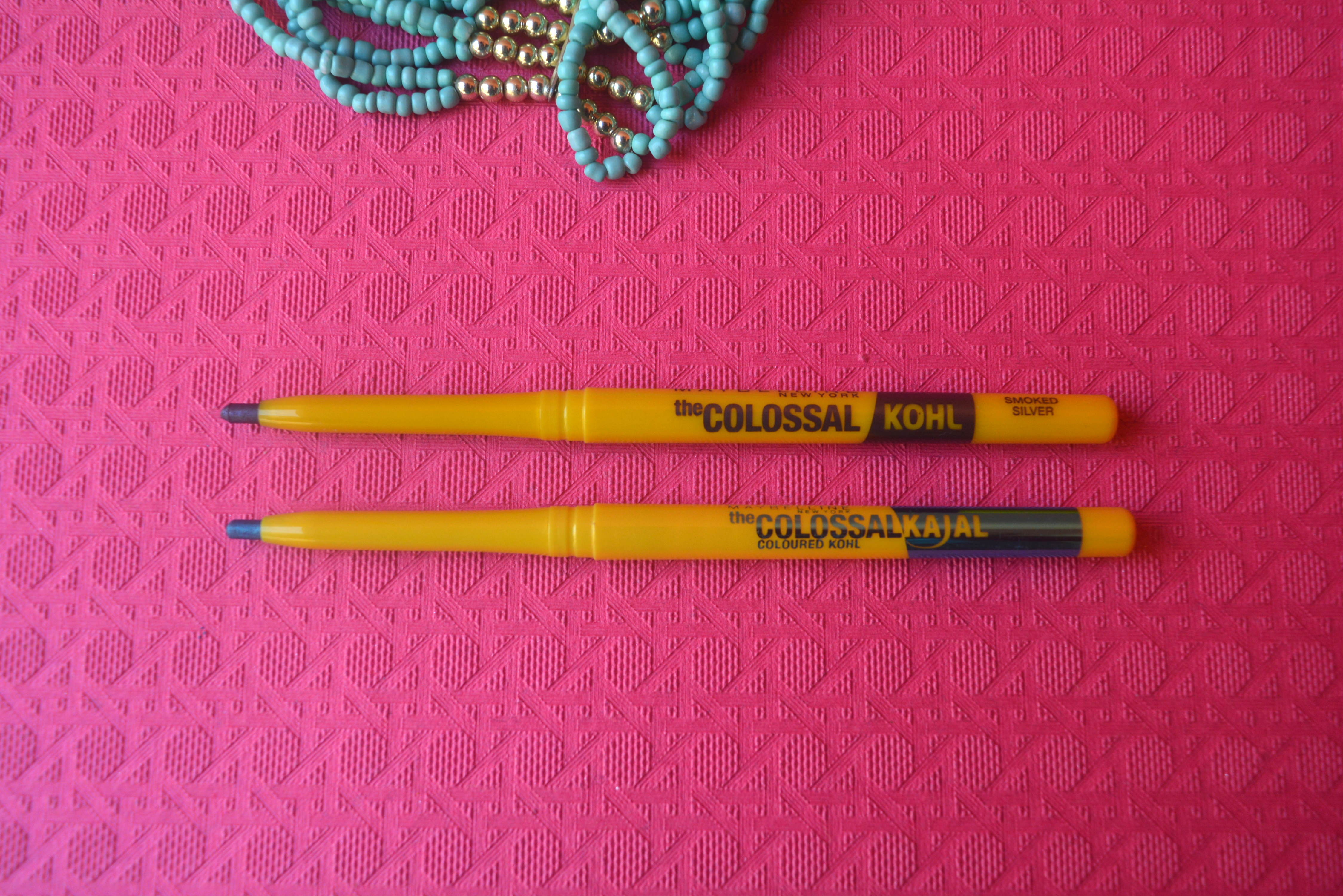 The perky yellow packaging is sure to attract eyeballs. Not only that, these pencils are color-coded, which is a boon for a makeup hoarder like me. The Kohl can be twisted up in its retractable form. It quite travel-friendly as the cap shuts with a click-lock.

Smoked Silver
The smoked silver shade is a beautiful mix of gray and metallic sheen. The color itself is a star to create a smokey look and glam up the eyes. The color payoff is decent and applies well on both the upper and lower lash line. Whenever I am in a hurry and want to do something extra to the yes, I use this one and smoke it out. This can also pair up well with any colored liner or eye shadow.
Turquoise
The turquoise shade in any brand is my favorite. I love how it glides and gives a perfect color payoff. The shade is oh so beautiful and can amp up your makeup game in a jiffy.
The texture of these pencils is not the softest, but it's smooth enough to work its way on the eyes. I would have appreciated a softer texture, though. Both the colors stay well on the eyes for about 7 to 8 hours. I apply it at about 10 in the morning, and it very much stays will 6. However, the Silver one gets a little faded. On the waterline, you will notice slight fading after 6 hours or so. However, the turquoise shade is different, and it stays longer. It might be due to its pigmentation.
Swatches: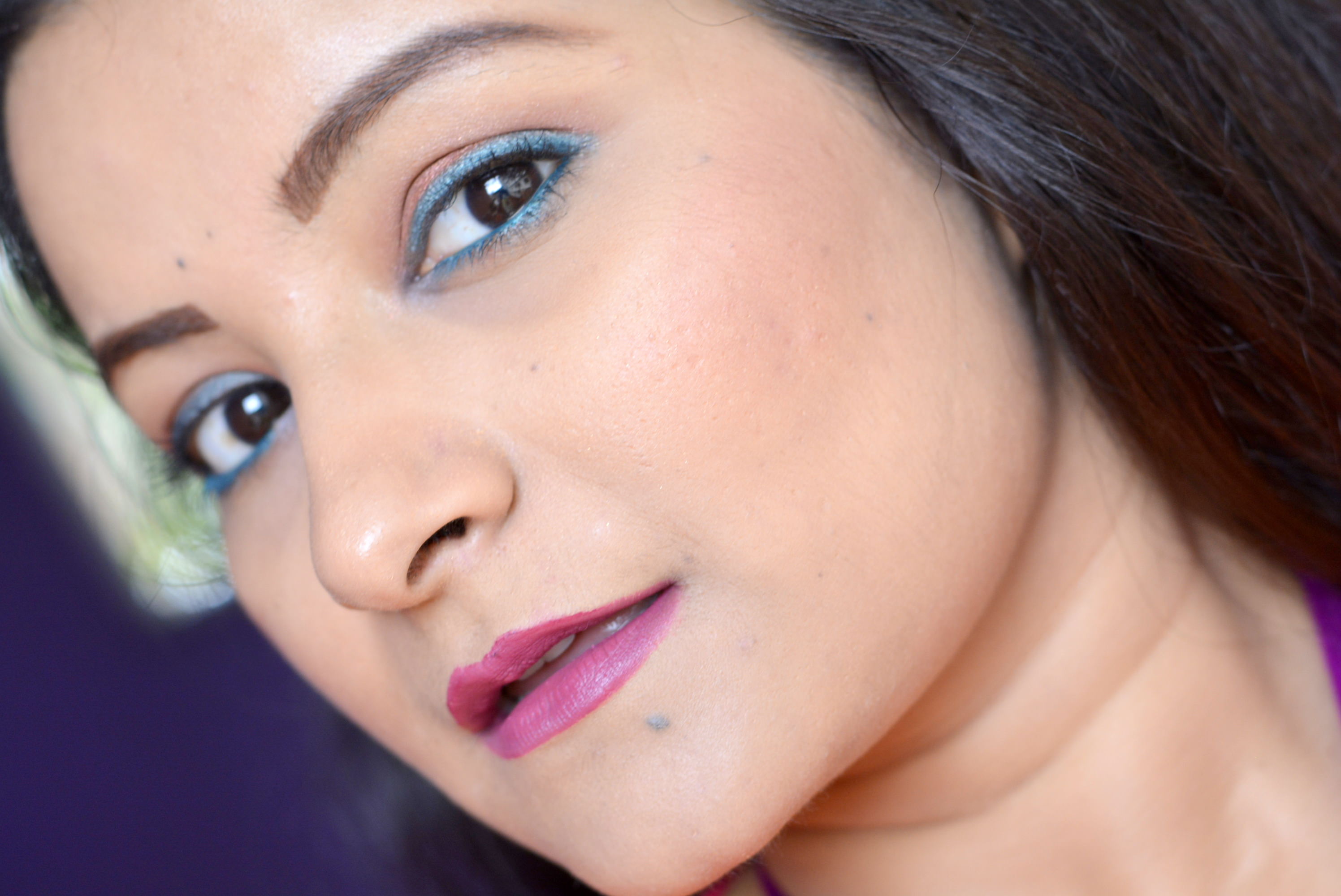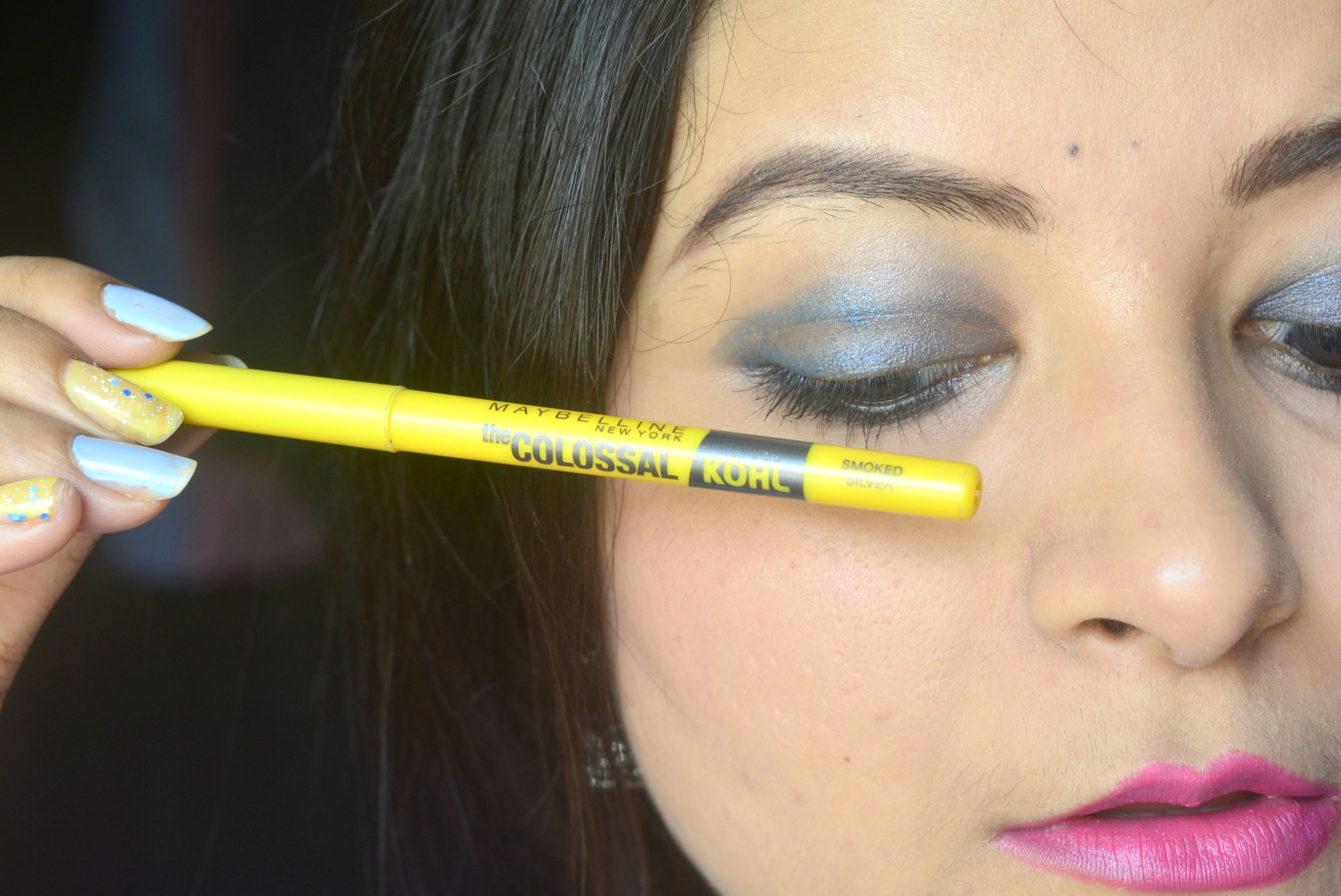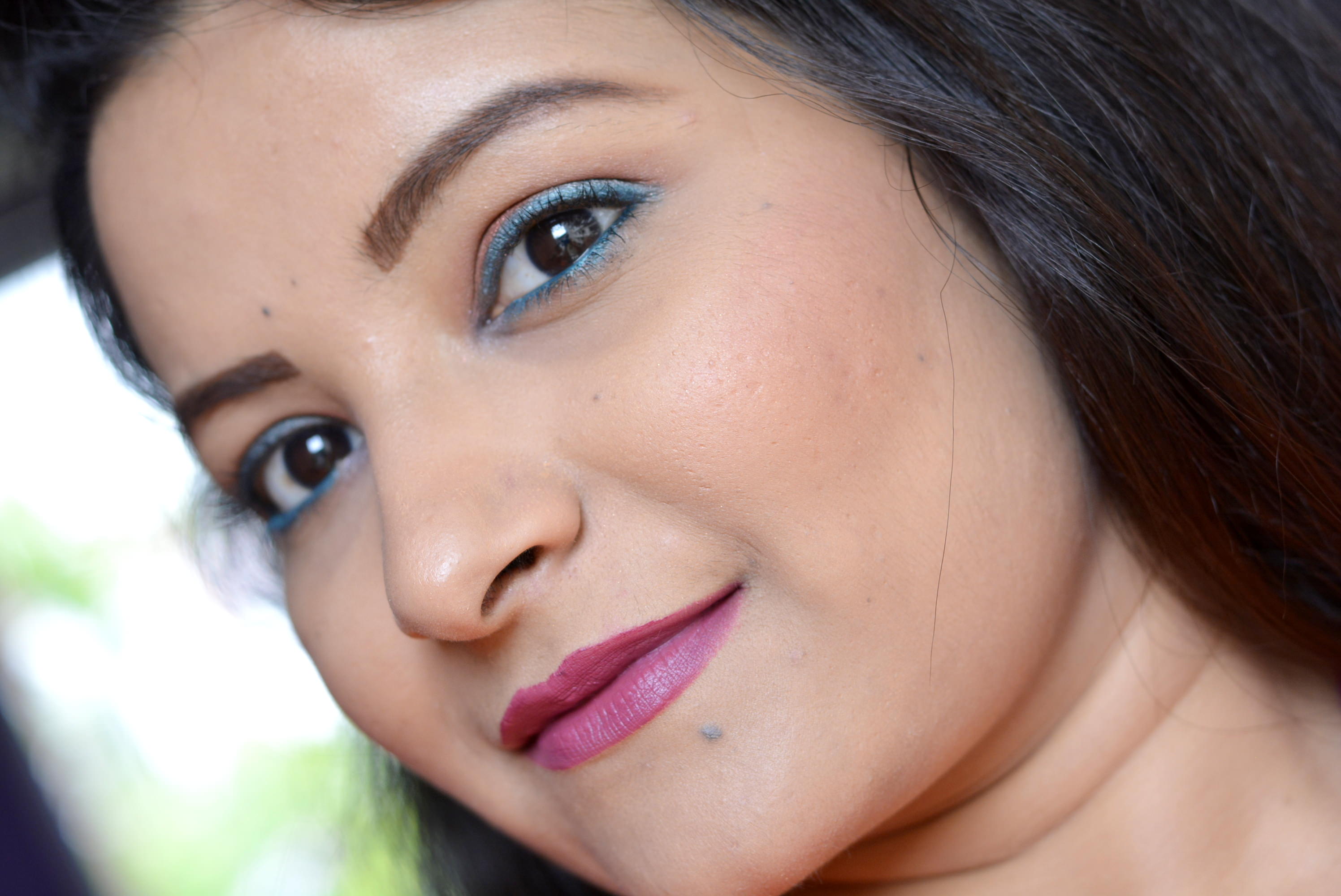 Likes
Price is affordable

It's

easily available

Different color variants

Color-coded packaging

The decent color pay off
Dislikes
Slightly hard to run through

Glitter might spread a little

Needs

the effort

to apply on waterline

Creases on oily eyelids
Rating: 3.7/5
Recommendation: Yes
Final Word: All in all, if you are looking for colored kohl, you should try these for the pigmentation, staying power, and shades. The colors are vibrant and fun to work with.
So have you used any of these Kohls? What do you think about these?
Author Bio:
I am Khushi Agarwal from Not Only Makeup Blog. Travel, makeup, cooking, shopping is all that excites me. I am Gemini and very moody at times. I value time and thus a multi-tasker. I go to work, run my blog and manage house chores being a married Indian woman. I believe in living the moment rather than going by the rule book. Being a company law student, I chose a different field of work and living my passion through my blog. My blog focuses on beauty, makeup, food and more. Watch out more for my space.