Since I started going to college, I have also been in the tension of not getting perfect lipstick shade for my casual clothes, which I can wear daily. I always wished to get some perfect set of shades that suits me and goes well with my personality.
I asked about different shades I was looking for from my friends. They suggested lots of shade, but I didn't like any of them. I bought many nude shade lipsticks, but none of them satisfied my expectations.
But one day, I was surfing on Nykaa when accidentally came across this amazing Huda Beauty Liquid Matte Minis in the shade Blushed Nudes, which became my life savior.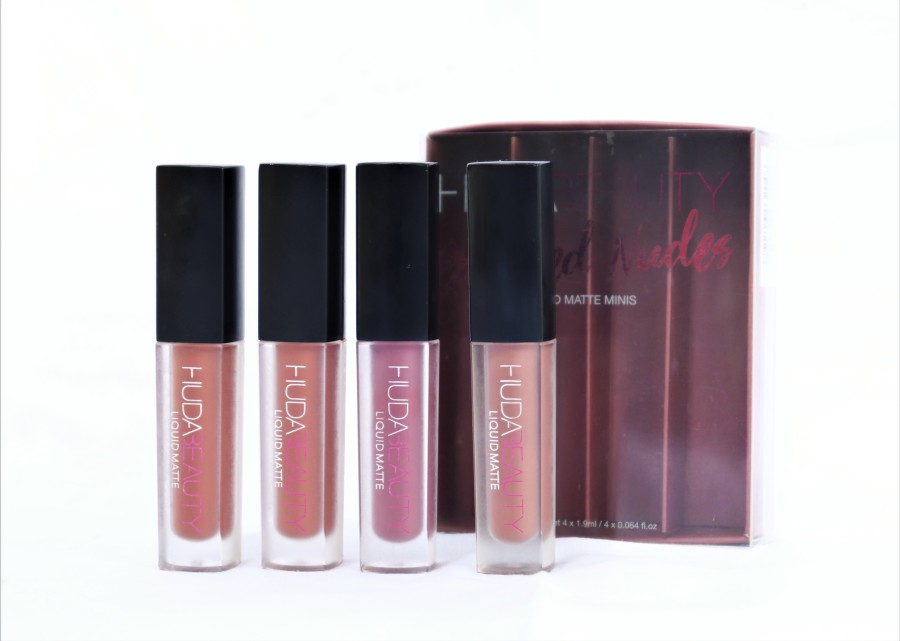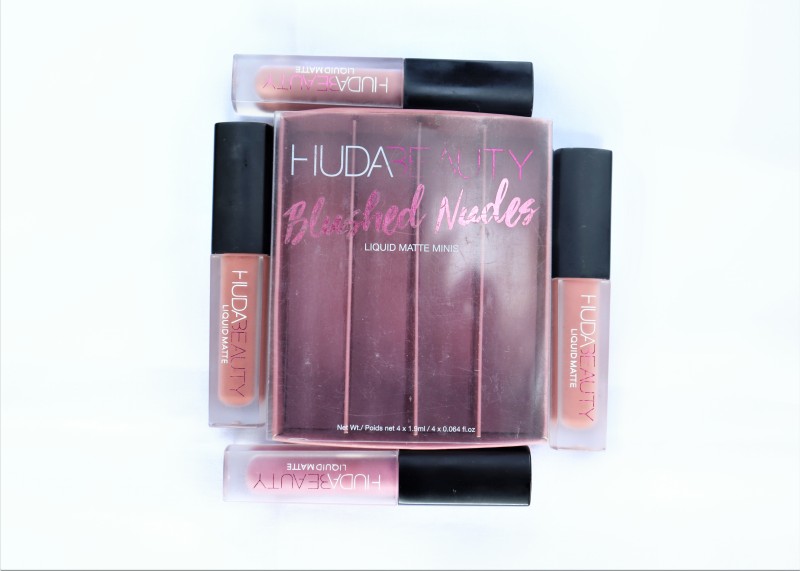 Price: Rs. 2880/- | Buy from Nykaa  
Quantity: 1.9ml (each)
About the Brand
Huda Kattan is one of the most internationally recognized makeup gurus and content creators. She is an award-winning makeup artist, blogger, and vlogger. Guided by her expertise and eye-for-detail, Huda Kattan founded her record-breaking global brand Huda Beauty in 2013. 
How to apply?
Apply lipstick on the center of your upper lip and follow the contours of your mouth.

Glide the lipstick across the entire bottom lip.

If applied in access, dab with cotton pads to remove excess

Allow 1 minute to dry. 
Huda Beauty Liquid Matte Minis in Blushed Nudes – Review
I received a  parcel from Nykaa in a brown box inside which there was a small slider box that contained four lipsticks in the shade Blushed Nudes.
This lipstick has been my life savior since day one, and I have been getting lots of compliments whenever I wear it. Though the cost of these lipsticks is much higher, it's worth the price. As there are four different shades, you can put either of them daily. If you are someone who loves putting neutral shades that are not much visible, then you can go for it.
This is a liquid lipstick, which is not glossy but gives you a matte look. This lipstick is so handy that you can carry anywhere with you even if you are carrying a clutch or a sling bag. This minis set is a complete package for those women who love neutral shades in day to day basis or even for special occasions.
Buying this lipstick set is a one-time investment, as a little quantity goes for a very long time. Its been a year, and still, my lipsticks are not finished, and I am going to use this for half a year more.
Talking about the quality of the product, Huda Beauty is one of the most famous brands, so it has lived up to its expectations. It contains alcohol, but it does not damage the lips. The shade is long-lasting and stays up to 6-7 hours, but if you have dry lips, it might look bad as cracks on the lips can be seen after it dries. Overall, I would say one should go for this lipstick, as this won't let your expectations down and will give the best out of it.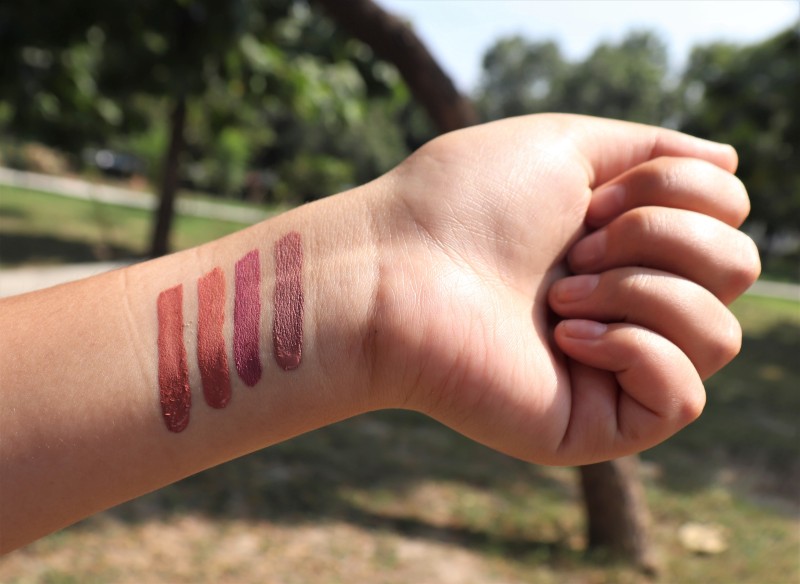 Talking about the shades, there are four different shades:
Bombshell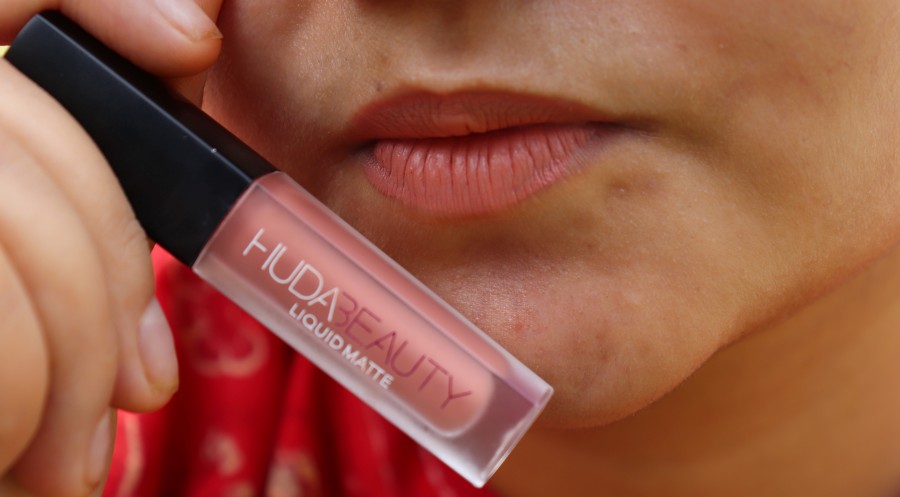 Bombshell is like other peachy nude shade not too dark nor too light in the range of nude shades. I usually put this shade daily as this shade goes with all my clothes. This is one of my most favorite shade out of the four. Even when I don't want to apply anything on the face, I wear this lipstick and walk confidently. Anyone can apply this shade, whether a person whose skin tone is light or dark.
Venus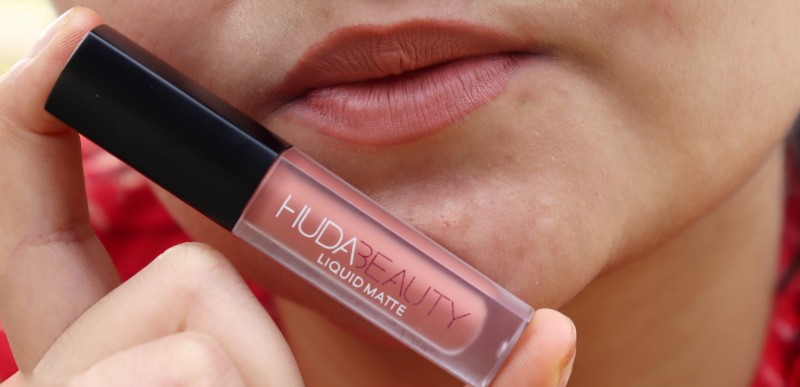 This is a taupe- brown shade, but it's like the previous one. There is a minor difference in the shade that can be identified when seen with concentration. The small difference is it's slightly more light than the previous one, as said if seen with concentration. So, I wear this lipstick when I am unable to find the previous shade in my wardrobe. Usually, I carry this lipstick as it can be applied upon the previous one. I keep Bombshell at home and this shade in my bag.
Muse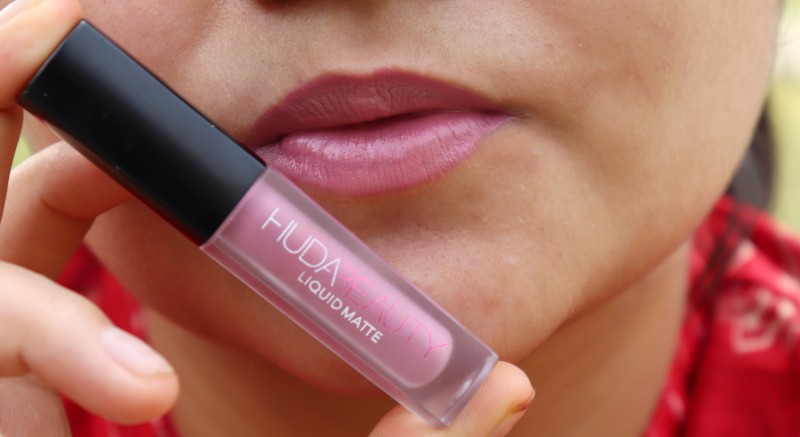 The color of the shade is of an elegant muted rose. I usually apply this lipstick for some interview or presentation day or with ethnic wear. This lip shade is perfect for those who love the pink shade but a lighter one. After Bombshell, this my second most favorite shade that often applies for special occasions. I even apply it when I want to wear some different shade from the regular peachy shade. It is suitable for all skin complexions.
Wifey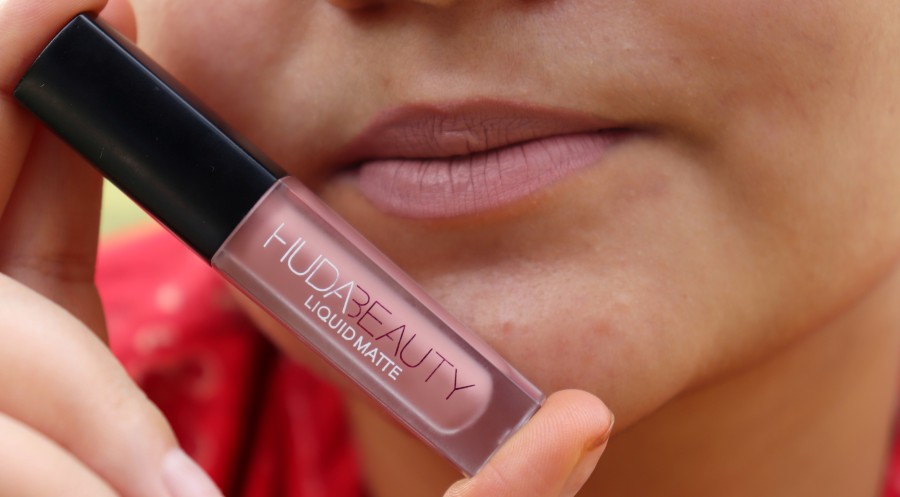 This shade is a delicate pinkish nude. I wouldn't say I like this too much. After buying the minis set, this is the last one I have used. As it does not go with my personality well and I prefer peachy nude over pinkish nude. But this can be a bar of gold for those who love to wear pink shades but also want it to very neutral. I wear it when I want a little change from the daily shades I wear.
Pros
Complete Palette in nude shades

Long-lasting

Travel-Friendly

Fragrance
Cons
Huda Beauty Liquid Matte Minis - Blushed Nudes
Final Word
I would say that you should go for this product as it has all the features like it is long-lasting and has the power of staying up to 6-7 hours. Along with it, it has all the nude shades which can be worn daily or for special occasions and it's travel-friendly so you can enjoy wearing it anywhere especially for unplanned parties. It is a great choice if you want to go for nude shades. It's costly but worth the price. And even its durability is great. It has been more than a year that I am using it and it will still take some time to finish.