My search for that perfect nude lipstick finally ended when I found Maybelline Inti Matte Nudes Lipstick by Color Sensational in the shade Toasted Brown.
I spotted this new range of Maybelline lipsticks on Nykaa, and the word 'nude' instantly caught my fancy.
I researched its review and swatches online and after getting convinced about the shade, I ordered it.
Finding actual swatches of lipstick online is a near to impossible task, so I resort mostly to Youtube videos and they're quite helpful for that matter. Now without further ado, let's move on to today's post!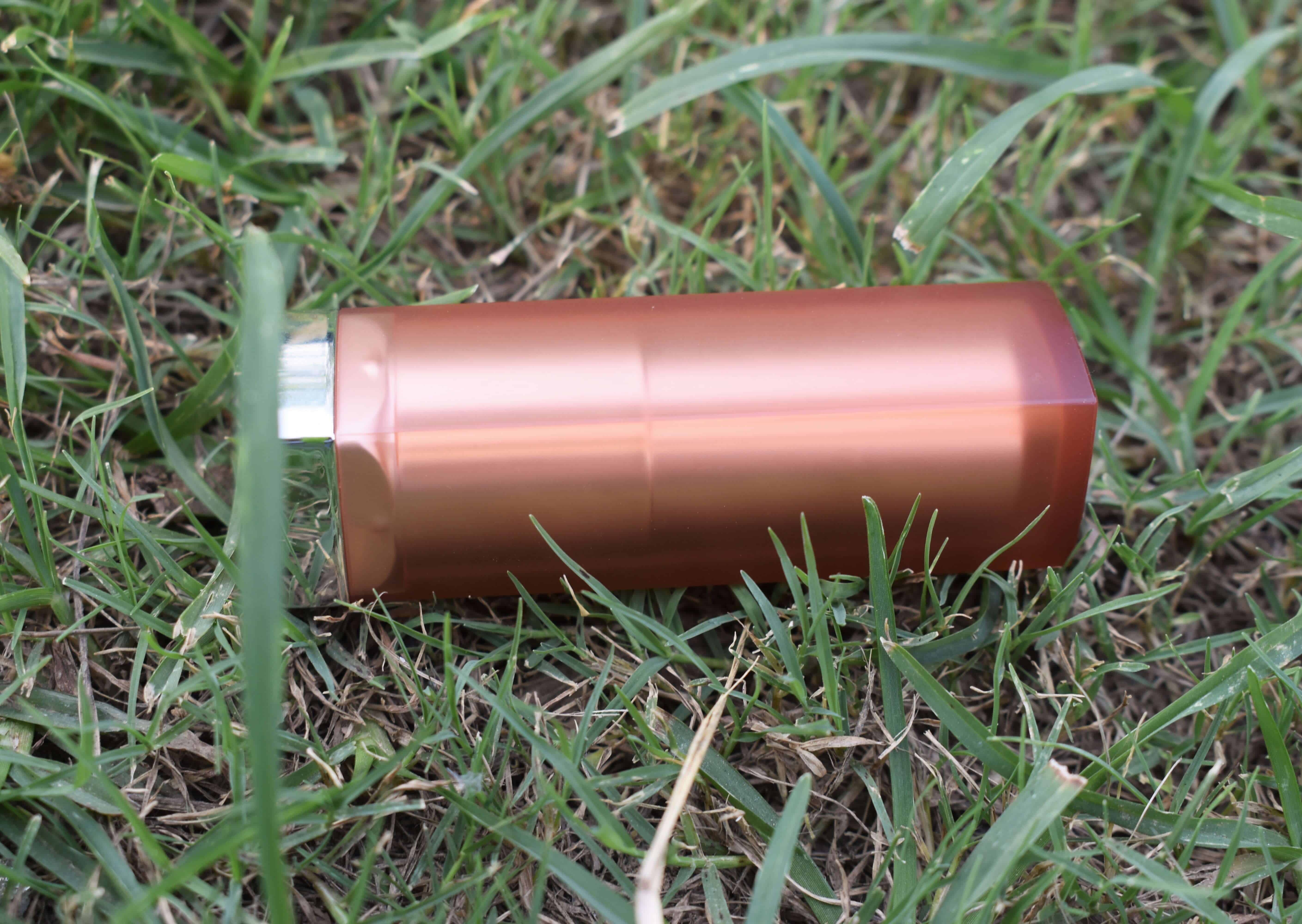 About the product: Warm up to the perfect matte nude lip with Maybelline New York Inti-Matte Nude Lipstick. This range comprises warmer, more sensational nudes for every skin tone. Inti-Matte Nude lipstick features warm, golden pigments that enrich your natural lip color. Pucker up to radiant, confident color that highlights one's natural beauty with this amazing offering!
Readers like you help keep The Beautyholic running. When you buy through links on our blog, as an Amazon Associate, we earn from qualifying purchases at no extra cost to you.
Price and Quantity: Check Price on Amazon 3.9 g
Check Price on Amazon    Check Price on Nykaa
Maybelline Inti Matte Nudes Lipstick Toasted Brown Review & Swatches
This lipstick comes in a color-coded plastic top matching the shade with the silver metallic bullet. This packaging has a distinct luxe feel to it. The lipstick shuts tight with a click.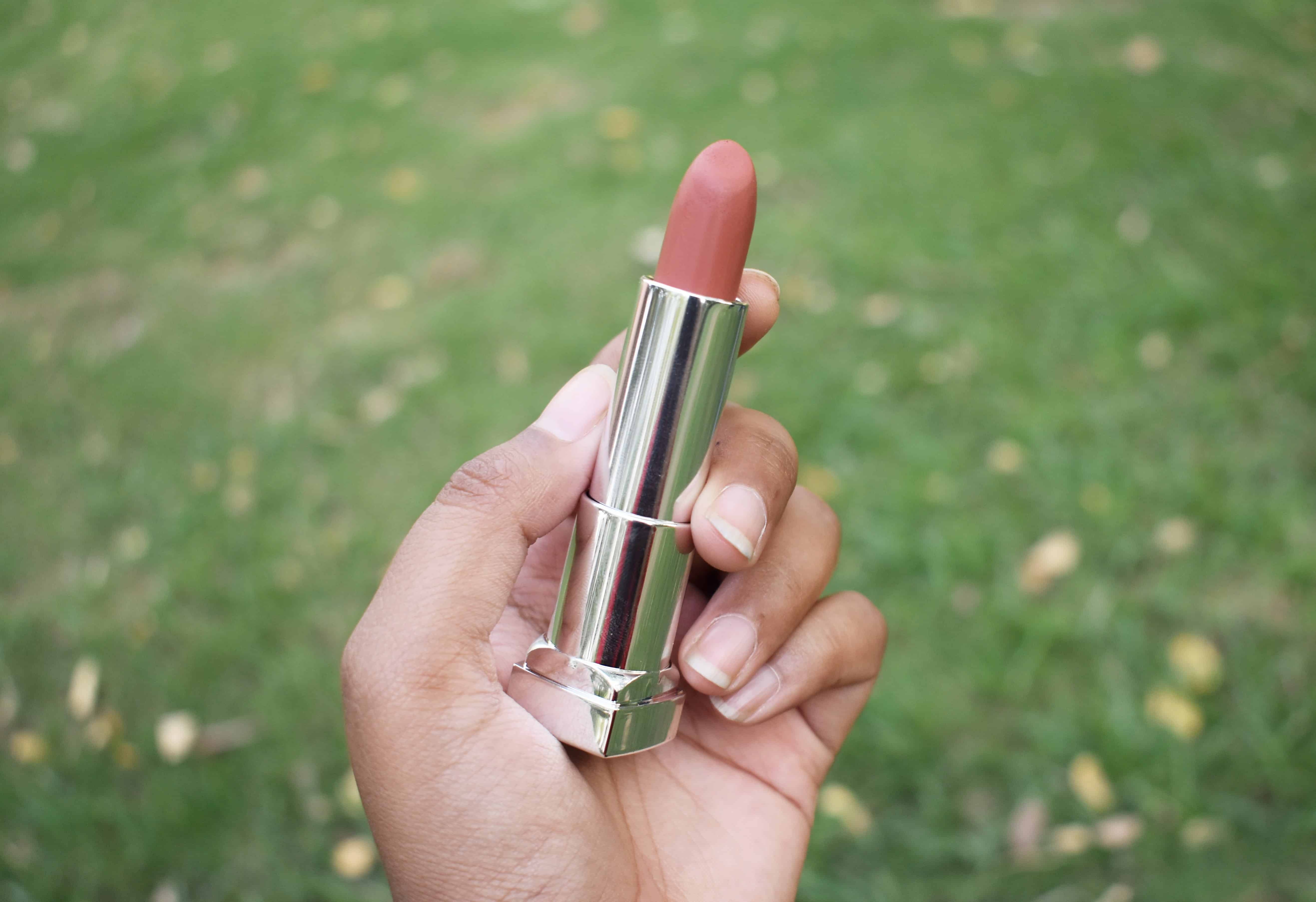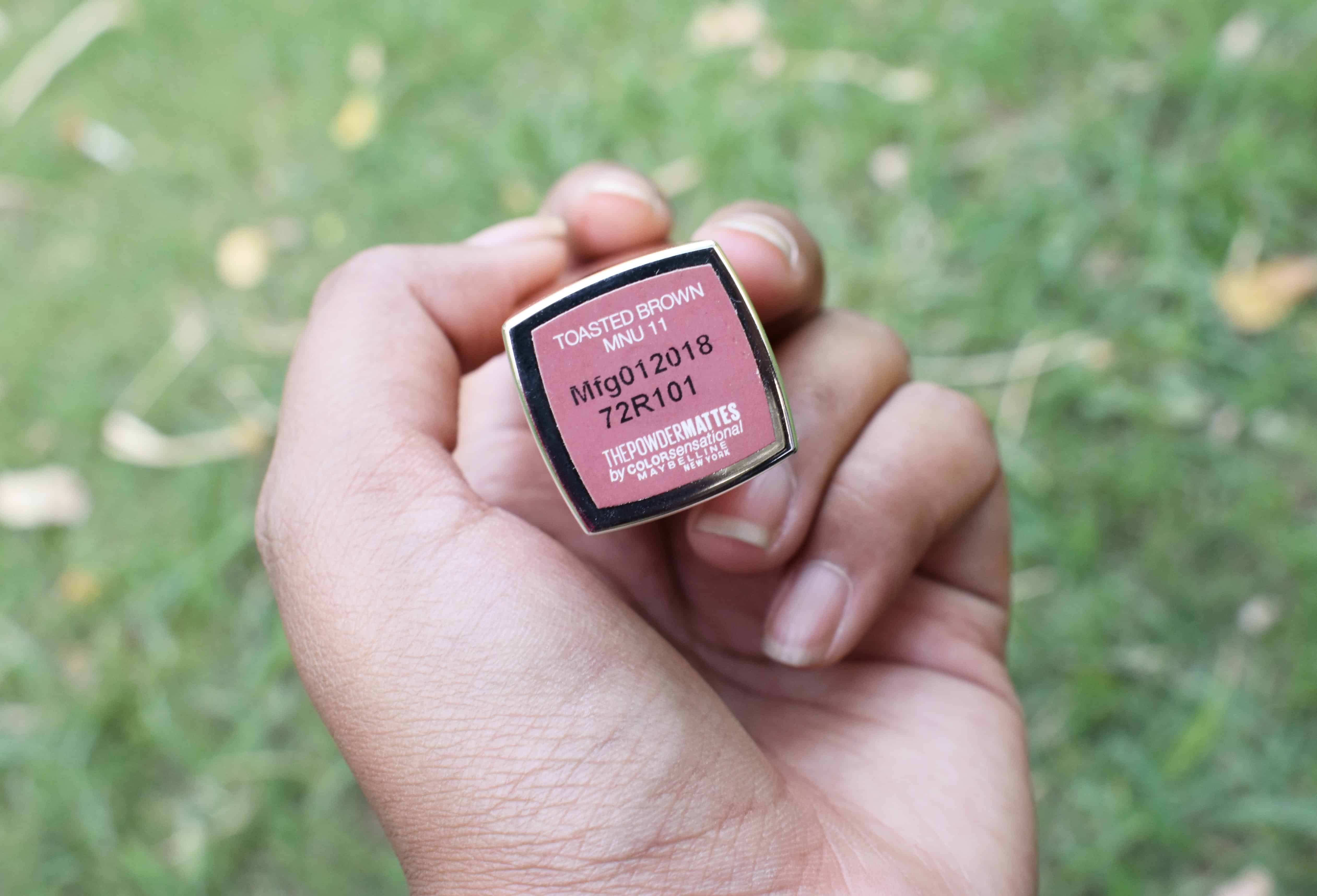 It has a non-existent fragrance that isn't distracting at all. If you look at the lipstick texture, it will look like a dry matte one, but after I apply it, it glides very smoothly and softly on lips.
This nude lipstick has a powdery texture that isn't drying, but if I don't exfoliate my lips well before the application, it accentuates the fine lines on lips and looks uneven.
So scrubbing lips is recommended before using such powdery-matte lipsticks. I also apply a light coat of lip balm under my lips so that they don't feel dry. It gives a completely matte finish to lips.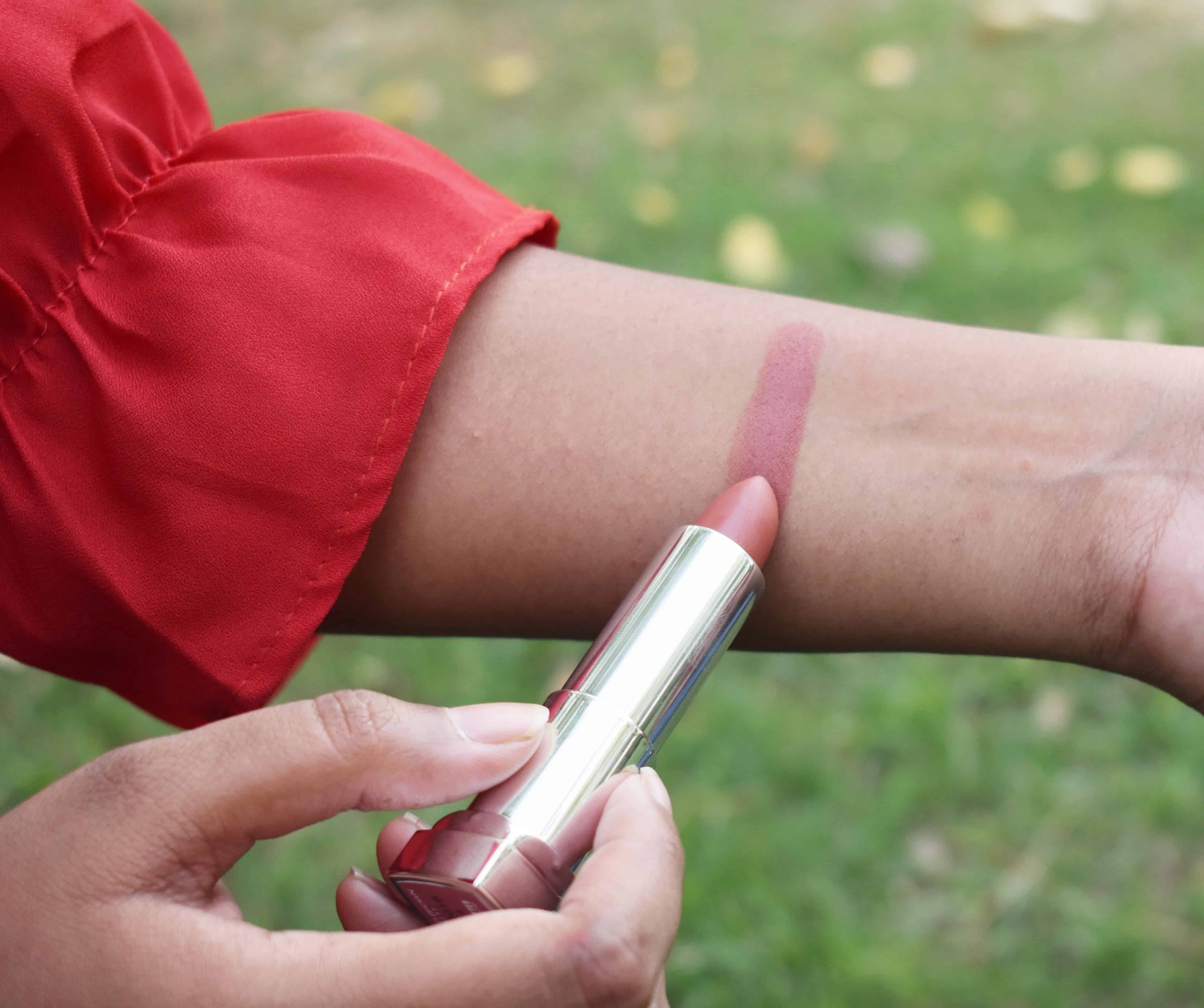 Toasted Brown is a warm-toned terracotta shade that will suit every skin tone except some very deeper skin tones (above MAC NC 45). On my dusky skin, it looks quite neutral and appears to be a perfect nude for my skin tone. However, It will show differently on different skin tones. It is highly pigmented and in one swipe, you get an opaque finish.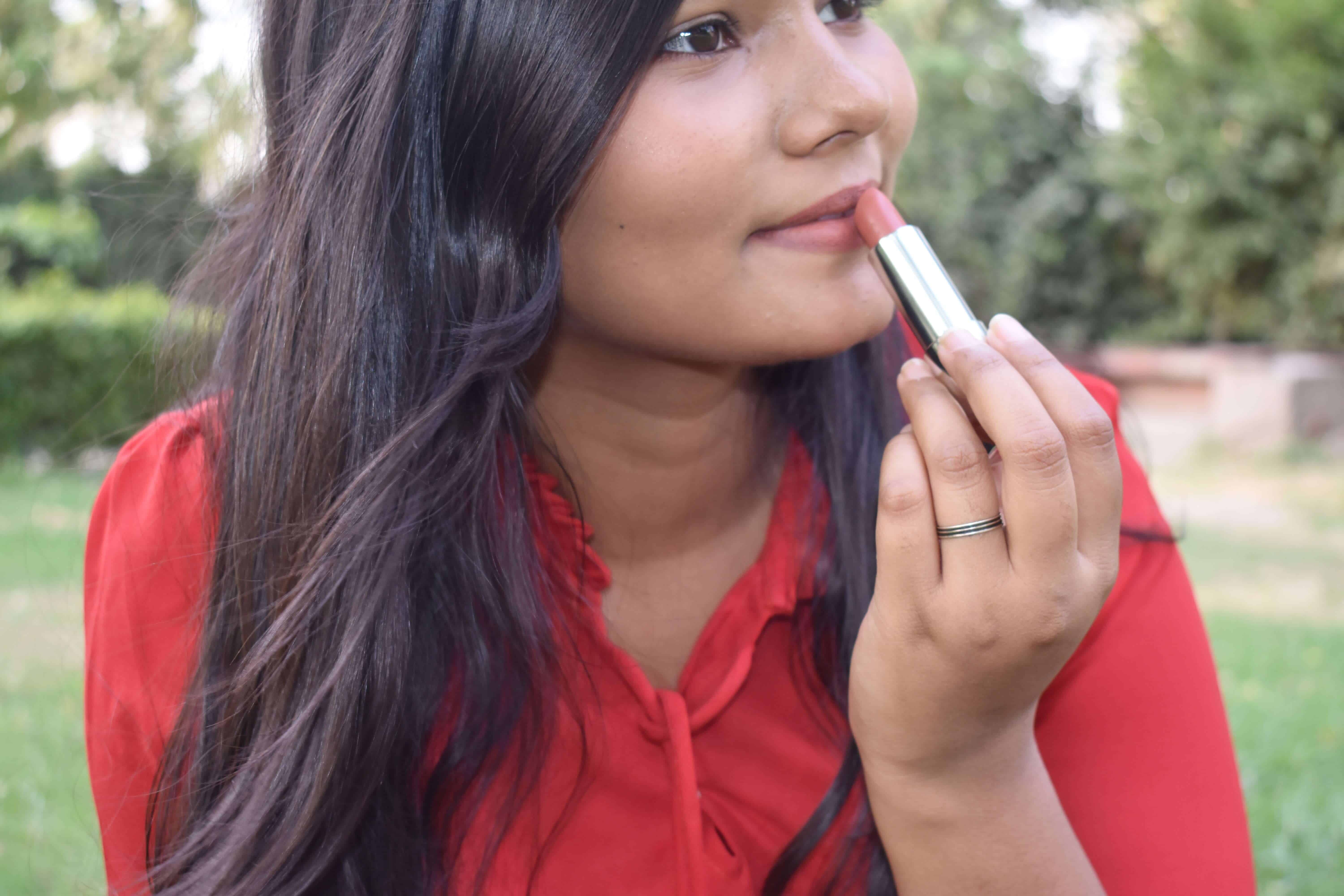 The lip color doesn't transfer if you apply it the right way. I apply one coat, then press tissue lightly on lips and then go for the second coat. This way, the color pays off and staying power is optimized. It stays on my lips for 5-6 hours if I don't have a meal. With meals, it fades a little from the inner corners.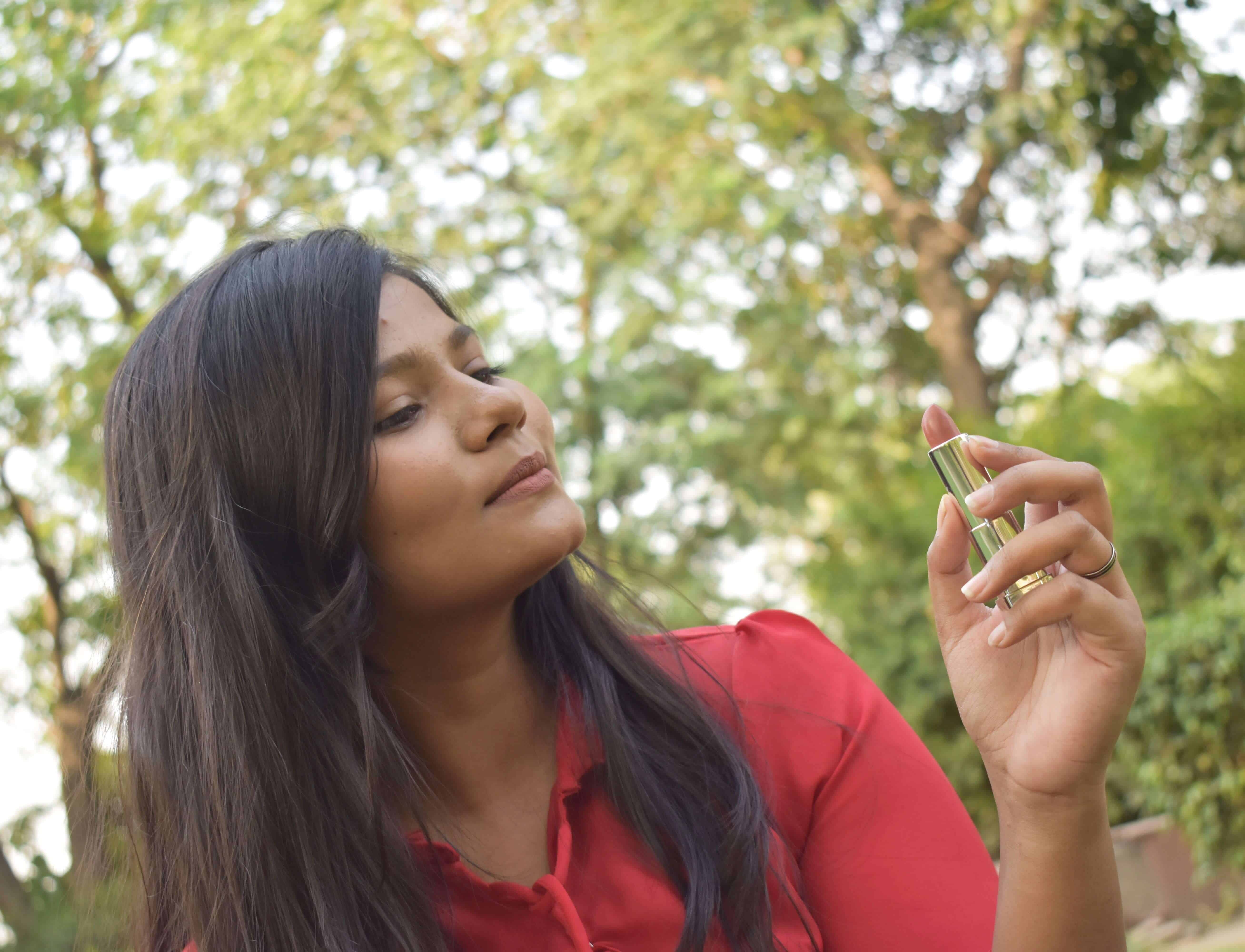 Pros
A powdery-matte texture that glides easily

Sits comfortably on lips

It provides full-on color pay-off

Stays for a decent amount of time
Cons
The matte formula is a bit drying

The color tends to transfer
Maybelline Inti Matte Nudes Lipstick Toasted Brown
Final Word
I'm truly, madly, deeply in love with this shade because it perfectly pairs up with my dusky skin. It has a comfortable formula which can be a little drying but can be taken care of by applying a lip balm underneath. It is fully pigmented and a rich color-pay off. It has a good staying power. It's one of the best nude lipsticks I've tried so far.f you're looking for a neutral, nude, MLBB shade for your lips, grab it!
This range has other shades of pinks, browns, and reds. Are you going to try Maybelline Inti Matte Nudes Lipstick? How do you feel about powder-matte texture in lipstick?