Huda Beauty is a mainstream brand in the beauty world. Their lipsticks are famous and very much talked about, so I wanted to give them a try. I've heard so many good things about their lipsticks since bloggers and influencers are always raving about them.
I wanted to try it out myself to find out what the hype is all about. So here's a review of the Huda Beauty Liquid Matte in the shade Bombshell.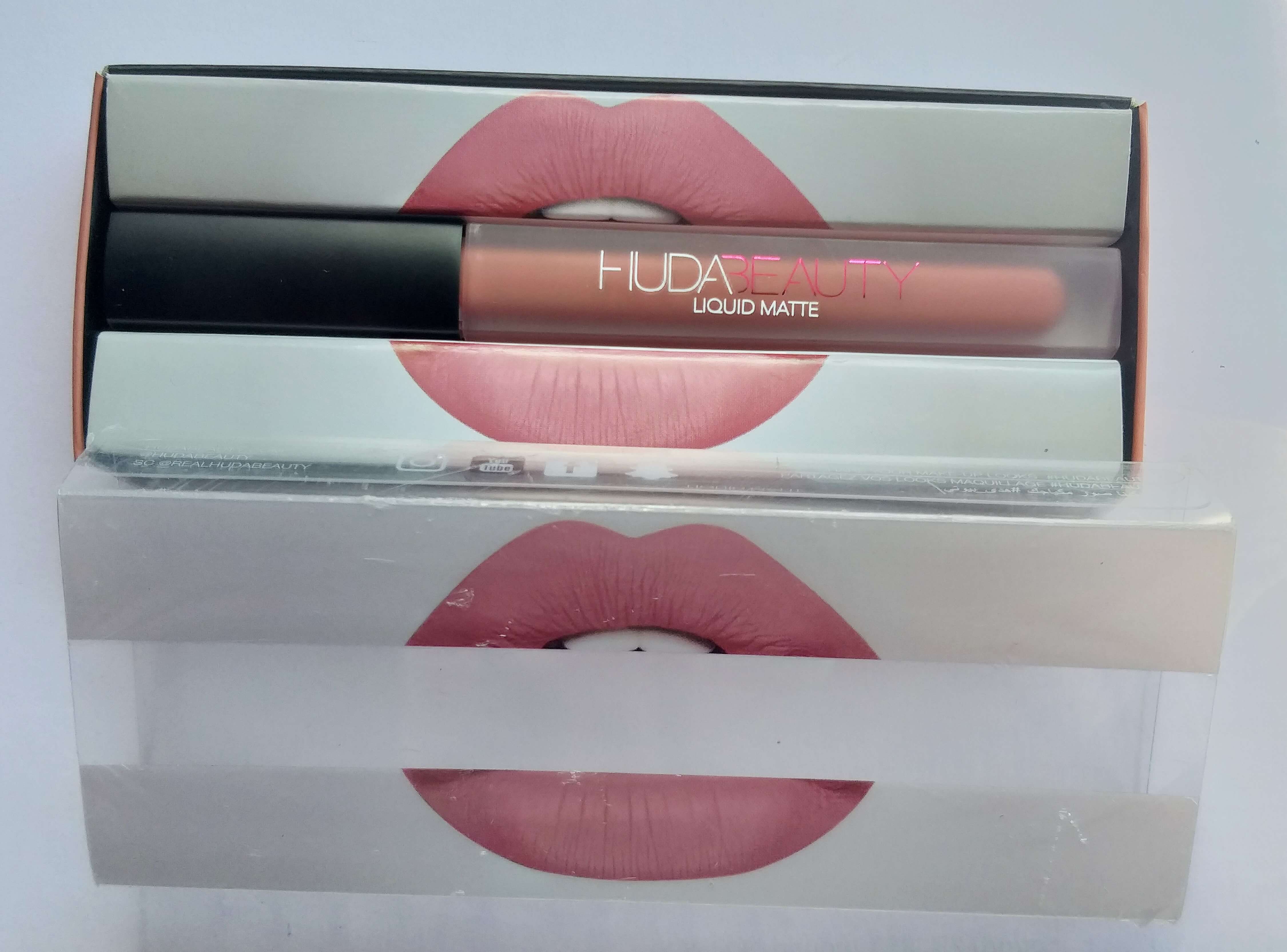 Here we go! 🙂
Readers like you help keep The Beautyholic running. When you buy through links on our blog, as an Amazon Associate, we earn from qualifying purchases at no extra cost to you.
About the product: The tried and true comfort-wear formula from top beauty expert Huda Kattan is infused with antioxidants and an exclusive complex to help maintain the lips' hydration. The lightweight formula glides on a thin coat of color that intensifies as it sets to a matte, transfer-free finish with amazing staying power. You might even forget you're wearing anything on your lips at all! Play with your look and combine colors to find your own unique style. Pair it with a complementary Huda Beauty Lip Contour to set.
How to apply?
Apply a thin, even coat of liquid matte, allowing approximately 30 seconds to dry. The color deepens when set, leaving a transfer-free finish.
 Huda Beauty Liquid Matte Lipstick Bombshell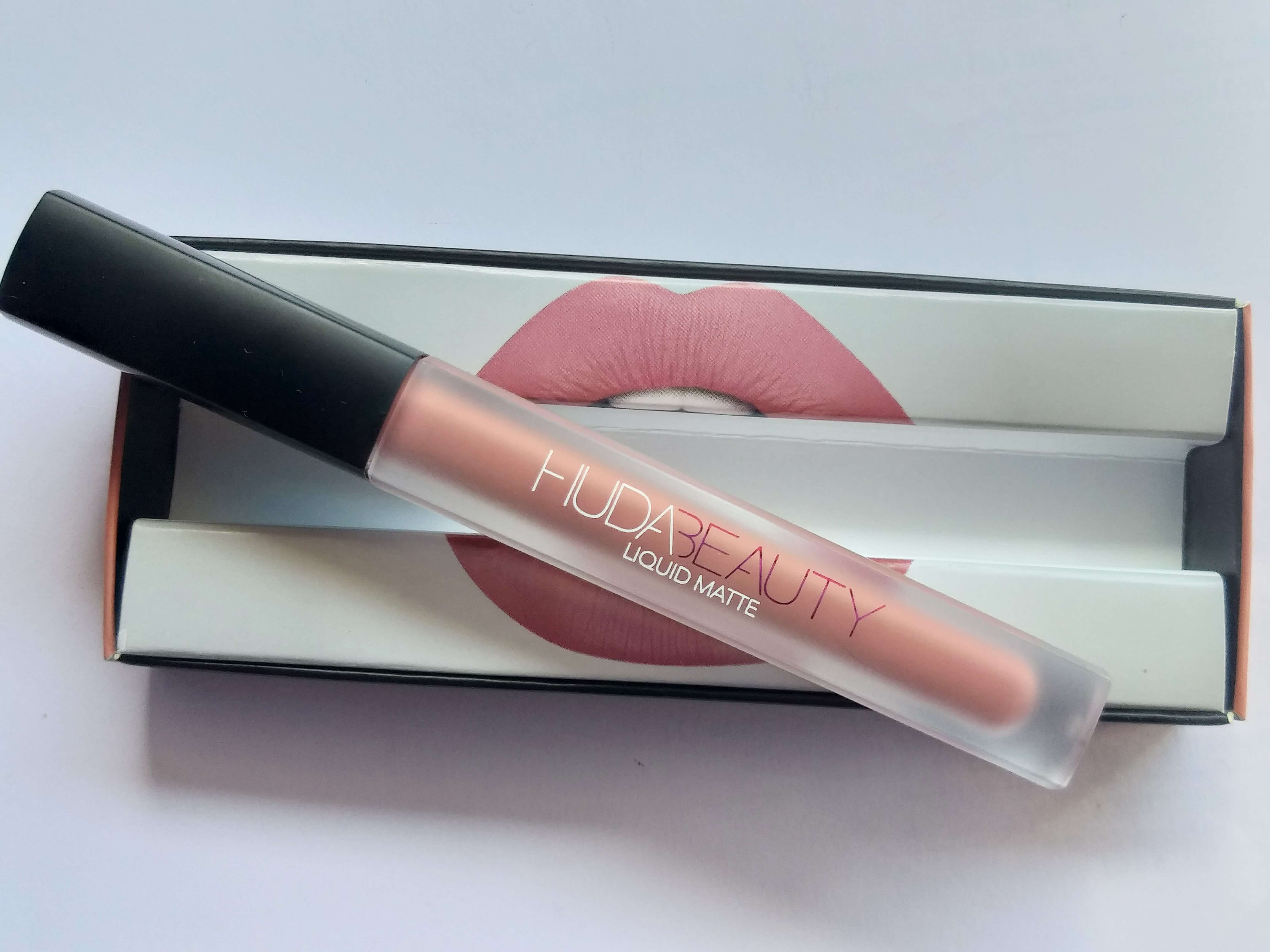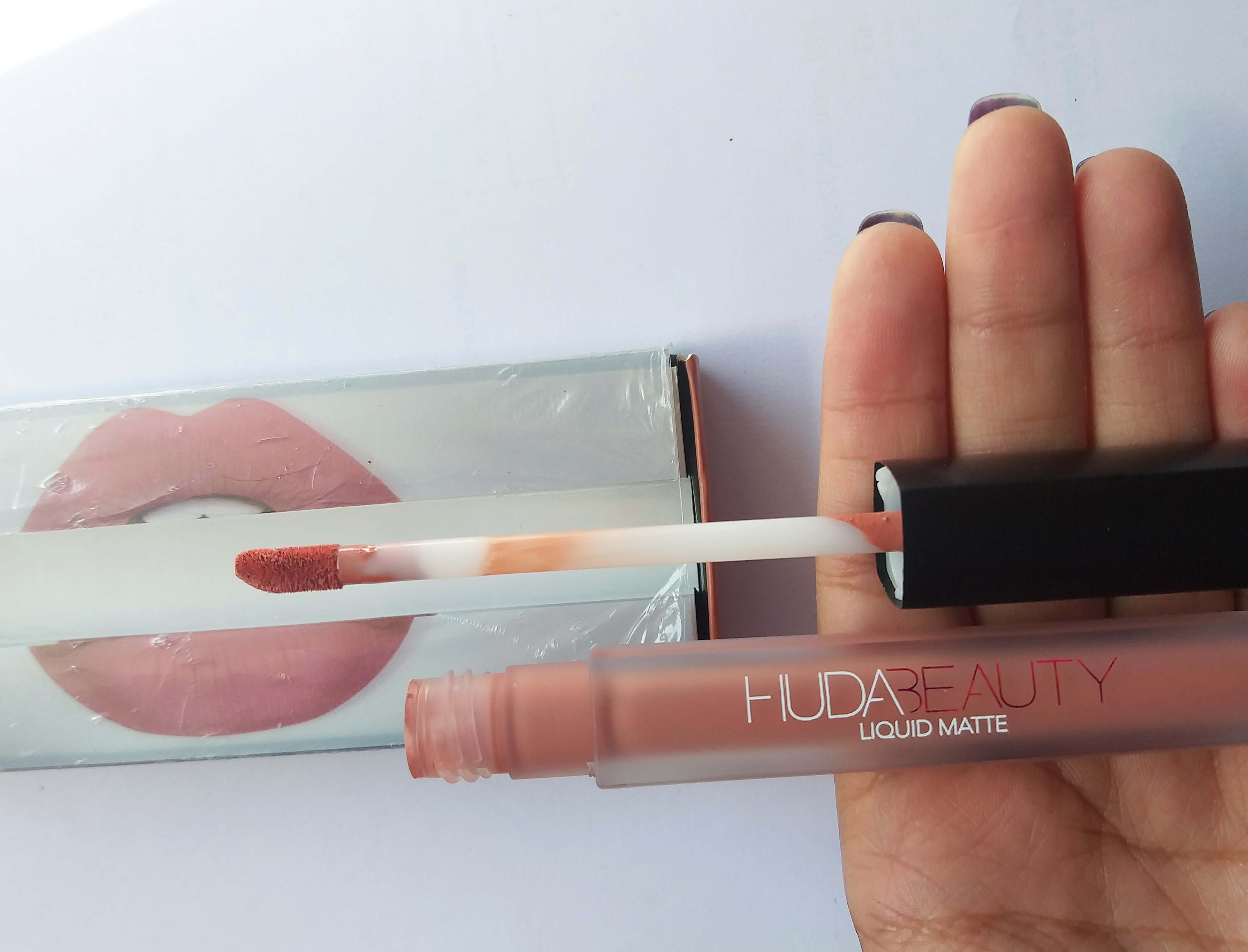 Packaging :
The packaging is very classic. It comes in a frosted tube which looks very stunning. The applicator makes it easy to apply lipstick. 
Color and Texture :
Bombshell is a gorgeous pinkish nude color. This color will wash out darker skin tones but will be nude for fairer skin tones. The texture of this lipstick is very, very smooth.
Staying Power:
This is a really long-lasting lipstick. It lasts for the whole day, and you don't even have to touch up. It will stay good for 8-9 hours and more.
Experience:
This is the best lipstick I've ever used. Even after being a matte lipstick, it does not dry down your lips at all. It is completely transfer-proof. It does not smudge or move even if you drink water or eat oily food. I even washed my face, but this lipstick did not even move. It was just the same. But this doesn't mean it is difficult to remove it. I just applied some Vaseline on my lips and wiped it with a piece of cotton.
This stays on for such a long time without smudging or making your lips dry. You don't need to reapply it because it does not smudge at all. Also, it smells delightful and has a vanilla-like fragrance.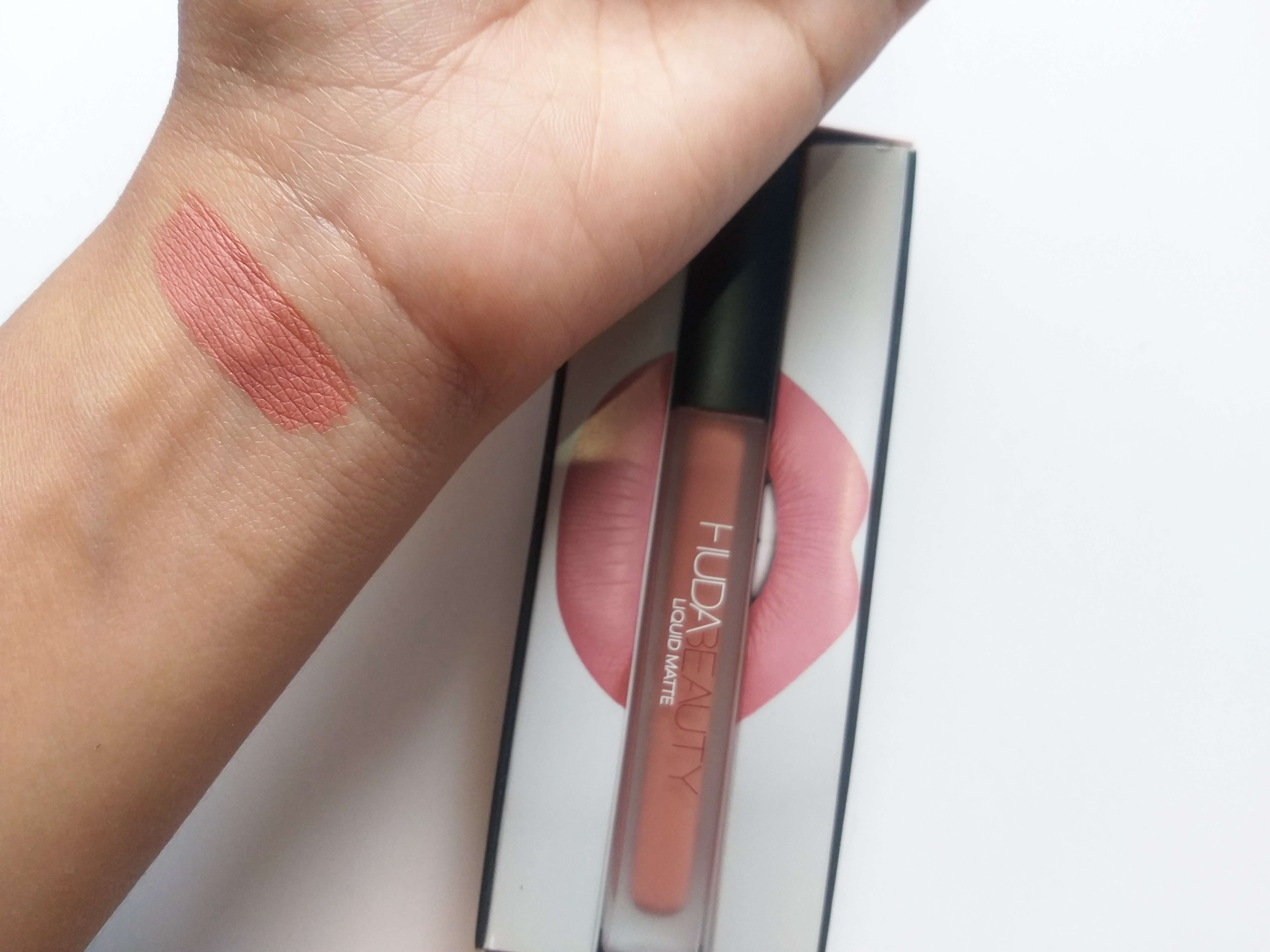 Check Price & Reviews on Amazon
Pros:
Does not dry down your lips.
Transfer proof.
Does not smudge at all.
Long-lasting lipstick.
Easy to wear.
Sturdy packaging.
Totally worth the price.
Cons:
The price is on the higher side.
Would I recommend / repurchase?
This is a must-have lipstick for all the ladies, and I cannot stop talking about it. You should definitely purchase this, and I'm looking forward to trying out new shades in this range.
Isn't Bombshell a pretty shade? Have you tried out any shade of Huda Beauty Liquid Matte Lipstick?
Huda Beauty Liquid Matte Lipstick Bombshell
Final Word
Bombshell is such a pretty, versatile shade. This is a high-end lipstick with very good quality and amazing formula. It is highly pigmented that does not dry out your lips at all and lasts for the longest time. So, I can say that is worth the money.