When you are a highly sensitive person (HSP) or an empath, you often put yourself in other people's shoes, making you more sensitive to being hurt. Deep emotions are associated with stress, which affects the skin.
People with highly sensitive skin may experience similar issues as those with sensitive skin. In other words, they need to take better care of their skin.
Here are some tips to follow if you want to learn how HSPs should take care of their skin.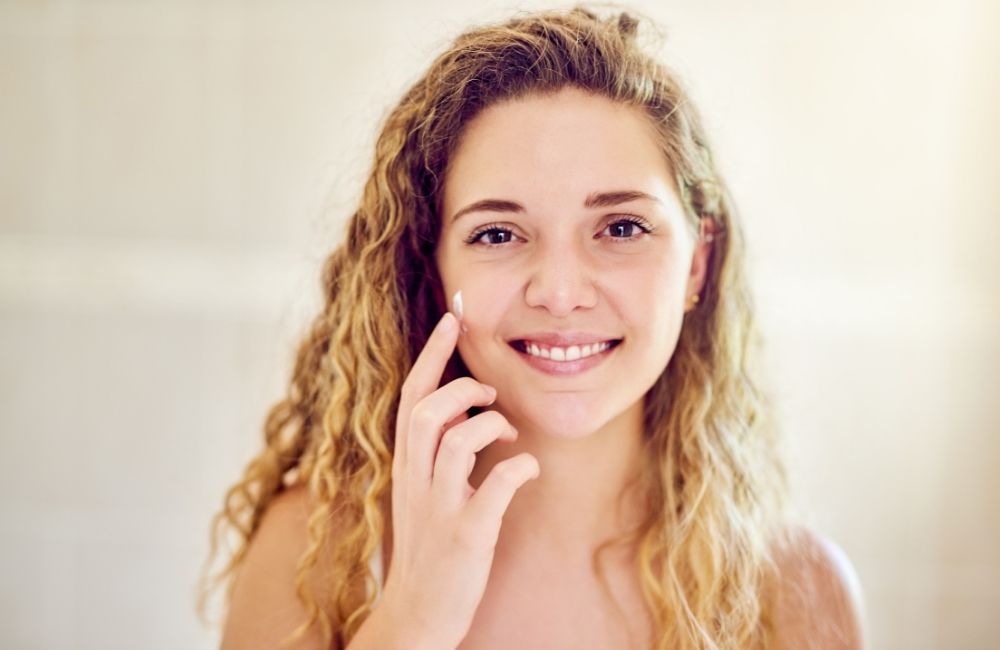 Use products that suit your skin
Being a really sensitive person, you might assume you have sensitive skin. However, that's not the case – you might have just about any skin type.
The first step is to determine your skin type. To do this, put a mirror in front of your face, and examine your skin.
Oily skin – Your skin appears shiny all over your face.
Dry skin – You see dry patches on your skin instead of oily traces.
Combination skin – Your nose, forehead, and chin are oily while the rest of your face is dry.
Normal skin – You have neither dry nor oily skin all over, and your skin seems to be pretty normal.
Once you have determined your skin type, you should now focus on choosing the right products for your skin. HSP skincare is no different from any other skin condition.
How to choose the products for your skin
Any skincare routine begins with identifying your skin type, especially for HSPs. Following this, you should choose products that will fit your skin type.
Oily skin types should use products containing AHAs or BHAs. These acids chemically exfoliate the skin, thereby controlling the oil on your skin. Additionally, these acids keep your skin acne-free.
Dry skin types need to seek out products containing lactic acid or shea butter, which hydrate the skin and provide mild exfoliation along with brightness.
Those with sensitive skin should look for products enriched with aloe vera, shea butter, or even can use oatmeal on their skin. These ingredients are all-natural and therefore do not react to sensitive skin, thereby avoiding aggravating the skin.
For normal skin, nearly everything on the list above will work for you.
In order to maintain radiant, flawless skin as a highly sensitive individual, you still need to focus on these basic ingredients.
Exfoliate
Exfoliation removes dead skin cells from the surface of your skin. There are two types of exfoliators: physical and chemical.
Physical exfoliators are those that have small granules in them. These beads or granules act directly on your skin to remove dead skin like a scrub. However, chemical exfoliators contain acids like AHAs or BHAs that remove dead skin cells from deep within your skin, thereby brightening your skin.
Ideally, you should exfoliate your skin once or twice a week as an HSP.
Protect skin from the Sun
The sun cannot be your best friend all the time if you are highly sensitive. Using sunscreen daily is a good skincare habit. In addition to protecting your skin from harmful UV rays, it also keeps your skin soft and bouncy.
Research has shown that the daily use of sunscreen reduces the risk of different forms of skin cancer. SPF not only prevents sunburn and hyperpigmentation but also delays the formation of fine lines and wrinkles on your skin.
Considering all these great benefits, it is no surprise that you will now apply sunscreen every day.
Avoid Putting on Chemicals
Chemical exfoliants are good, but that does not mean all chemicals are good.
Certain chemicals are actually harmful to your skin. You can potentially harm your skin by using chemicals like sulfates, fragrances, synthetic colors, alcohol, paraben, etc. They strip your skin of natural oils, causing irritation and inflammation.
As an HSP, you would want to avoid putting chemicals inside your body similarly as putting them on your skin might give you the same torture. You will significantly benefit your skin if you can refrain from using these harsh chemicals.
Say yes to conscious beauty
Conscious beauty involves choosing your products based on the ingredients they contain. By being conscious of beauty, you are likely to seek out eco-friendly, cruelty-free, and vegan beauty products.
Conscious products are generally made from natural and ethically sourced ingredients that promote consumer wellbeing.
There are several brands in the market that produce clean and conscious beauty products, so do your research before deciding what to use on your skin.
Use Minimal Skincare Products
Remember when K-beauty routines were all the rage? Despite the 10 step skincare trend taking over the beauty world, keeping your skincare routine to a minimum can be the best for HSPs.
A minimal skincare routine can be as simple as a good cleanser, toner, and moisturizer. You can also use serums and masks occasionally.
Skincare for highly sensitive people needs to be simple as they have too much going in their brains, and not wrecking their brains over a rigid skincare routine is a good idea.
Treat your body with oils
Now and then, applying oils to your skin can keep it hydrated, moisturized, and glowing. While oils are most suitable for dry skin, people with oily skin can also use oils that suit their skin type.
If you're an HSP, you can stay grounded and treat your senses by feeding your skin with oils. There are many oils to choose from – olive oil, jojoba oil, raw sesame oil, and almond oil – that will leave your skin super soft. Even better, you can add some essential oils like patchouli, lavender, and ylang-ylang to enhance your mood.
Besides moisturizing, the right type of oil can help solve your skin issues.
Say beauty affirmations out loud
You will no longer care about what others think or strive to live up to their standards once you are comfortable in your own skin.
Affirmations are positive statements you make about yourself to define yourself. Using words like confident, beautiful, attractive, etc., can boost your self-esteem and make you feel better about yourself.
Repeating and practicing beauty affirmations such as "I am beautiful," "I am beautiful when I am happy," and "I am beautiful when I am confident" every day will set them deep into your subconscious and make it easier for you to believe them.
You need to love and appreciate yourself first in order to be treated well by others. Self-love doesn't come naturally, but if you practice it enough, it will become a habit.
The takeaway
Highly sensitive people often find it challenging to appreciate themselves and recognize their worth. Therefore, a proper skincare regimen can allow them to feel loved and appreciated by themselves.
HSPs may also find it hard to indulge in a regular skincare routine because they find it difficult to accept themselves for who they are.
With these HSP and empath skincare tips, you can reduce overwhelm and also realize your worth. Taking great care of your skin will also allow you to appreciate yourself and live a healthier and more fulfilling life.