Beauty affirmations make you feel beautiful and you no longer want to into society's beauty standards. Having long hair, big green or blue eyes, and a perfect nose is not the definition of beauty anymore. The true meaning of beauty is how you choose to define it.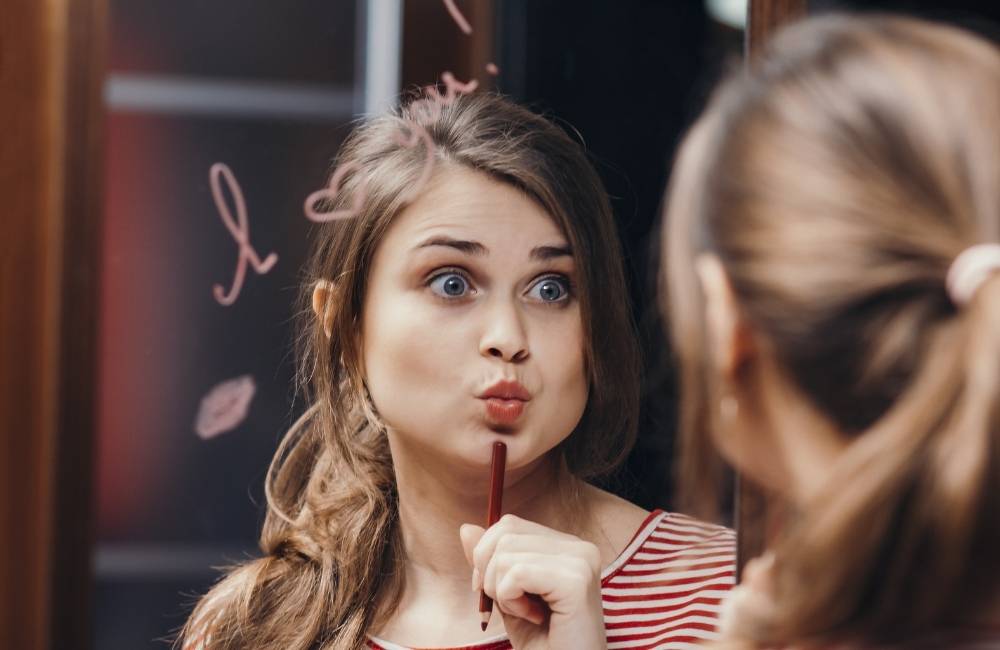 Affirmations are positive sets of repeated words in your head or out loud that affect your subconscious mind. Words are strong enough to mold reality and what you think can become your reality.
According to the law of attraction, you can attract whatever you think of and turn your thinking into reality. It is the power of the mind that can change thoughts into things.
Whatever you think about yourself and anything that anyone has ever said to you, whether good or bad, has contributed to making you who you are today. Any negative comment that you have ever heard plays a significant role in how you define yourself now.
How you see yourself is how others will define you. If you believe that you are not good-looking and attractive enough, others will feel the same as you send out the negative vibrations.
On the other hand, if you feel you are beautiful and carry yourself well, you will radiate positive vibrations. Others will see the beauty in you. If you love your inner and outer beauty, that will reflect on your face.
Beauty affirmations can be defined as the set of positive words you say to yourself to change your physical appearance. As stated earlier, according to the law of attraction, you are capable of achieving whatever you think of. Hence, by repeating these positive affirmations for beauty, you can turn your thoughts into reality.
Do beauty affirmations work?
Yes, affirmations work when you use them correctly. Beauty affirmations describe how you want to be. At first, it will be a little odd for you to repeat the same words again and again. It might also not feel true, but as you repeat them and give them time to be a part of your subconscious mind, you will start believing it and eventually turn into reality.
Here's a list of some affirmations for beauty and confidence:
Affirmations for Clear Skin
The positivity in my heart reflects on my face
My skin is healthy and glowing
I love my smooth skin and my complexion
I have clear, flawless and perfect skin with no blemishes and scars
Everyone appreciates my clear, even and beautiful skin
All the healthy food that I eat shows on my flawless skin
I have a charming face and personality
Each day I wake up with even more glowing skin
I keep my body hydrated and it shows on my clear skin
I love moisturizing my skin and keeping it healthy
My skin is well nourished
Everyone adores my beautiful skin
My skin becomes healthier every day
I have acne-free skin
My skin is well-hydrated
I have youthful, baby soft and smooth skin
My skin is free of germs
I enjoy taking care of my skin
I love my gorgeous complexion
Affirmations for Beautiful Hair
I have healthy, shiny and beautiful hair
I love grooming and appreciating my healthy hair
I have a pleasant smelling hair
I have strong, lustrous hair
My hair compliments my gracious face
I am beautiful even with my messy hair
Everyone adores my hair
The food that I consume utterly nourishes my hair
I love taking care of my hair and nourishing it
I have naturally perfect hair
I have good hair days
My hair gets more beautiful each day
My hair looks great every day
My hair cells are solid

I have naturally strong and thick hair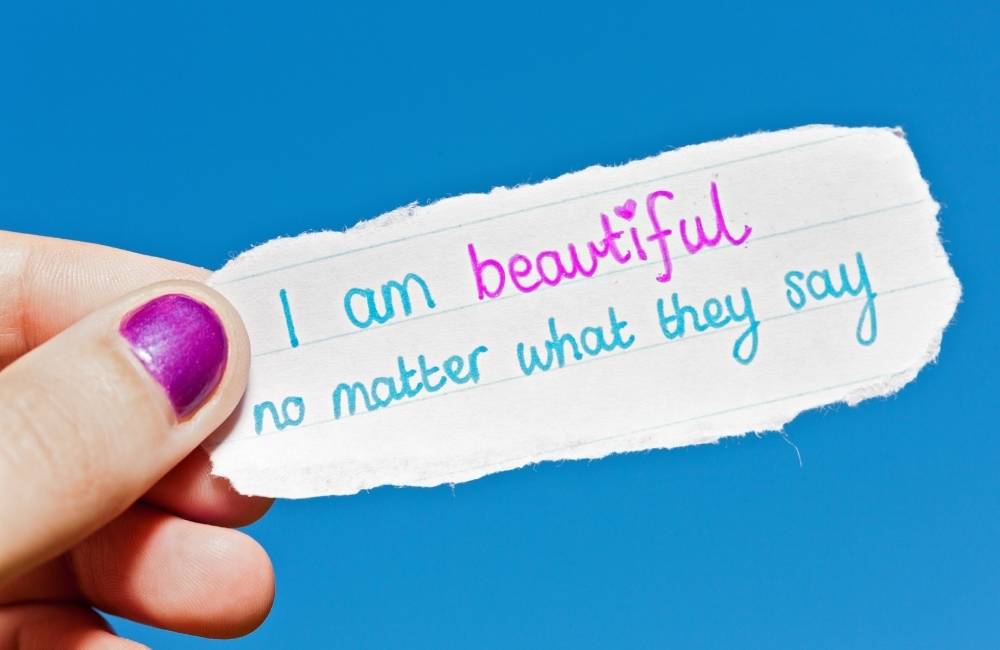 Positive Affirmations for Beauty
I exude beauty and confidence
I am getting more beautiful with each passing day
I was beautiful, I am beautiful and I will always be beautiful
The happier I am, the more beautiful I become
Being beautiful comes naturally to me
I find beauty in everything I see
I am extremely attractive
My positive approach to life makes me even more beautiful
I have a pure and beautiful soul that radiates positivity
The more I love myself, the more beautiful I become
Everyone around me is as beautiful as I am
Everyone finds me pretty
Like my beauty, my confidence also increases with each passing day
Every cell in my body is beautiful
I am perfect and beautiful
My inner self radiates positive energy into the world
My beauty is the greatest gift
I am beautiful inside out
Every day, I wake up with my beauty enhanced
I am naturally beautiful
My beauty is worth seeing and appreciating
Affirmations for Self-Acceptance
Every part of my body is beautiful
I love myself the way I am
I have a positive self-image
I am comfortable and confident about how I look
I am worthy of love
I am enough
I am worthy of self-love
I treat myself with love and kindness
I am radiant
My self-acceptance makes me even more attractive
I am gentle and feminine
I am enough
I am satisfied with how I look
I choose to love myself every day
I am gorgeous, even with my imperfections
I feel good about myself
I love the process of loving myself
I praise and love myself
I am of perfect age and size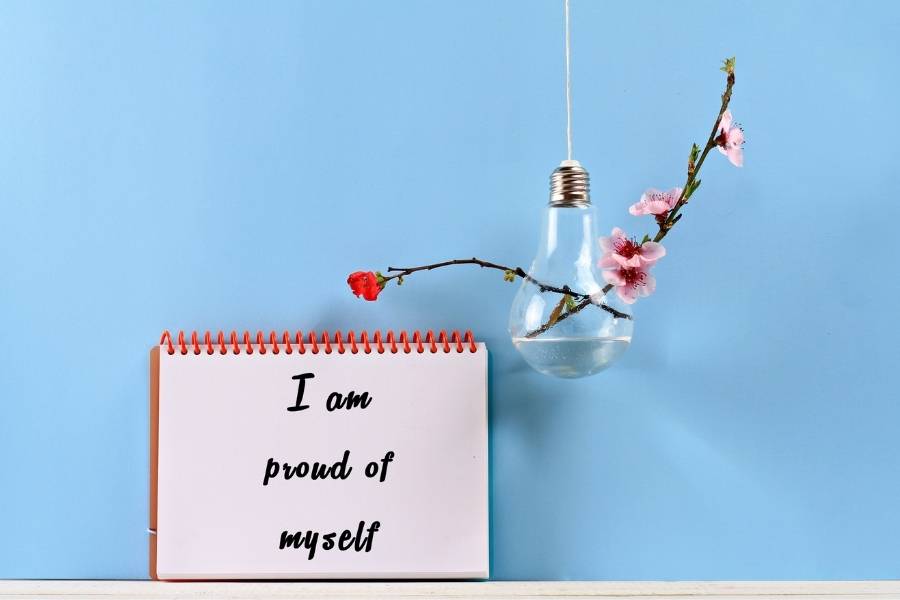 Affirmations for Self-Confidence
Every day I become a better version of myself
Everyone enjoys my company
I make friends easily
I am poised and graceful
I have a healthy posture
I always impress the people around me
I am sophisticated and polite
My positive energy shines brightly on everyone around me
I inspire myself and others around me to become the best version of ourselves
I deserve the best
I am confident in my own skin
I have a unique style
I enjoy being my best self
I am proud of my beautiful looks
I love to see myself in the mirror
I am a charming woman
My approval is the only one that matters to me
Everyone enjoys being around me
I look the most beautiful when I laugh
I have a beautiful face, mind and spirit
I am confident in who I am
My heart is made of gold and it reflects on my face
Everyone that I meet admires and loves me
My confidence is my strongest asset
I am intelligent as well as good looking
People look up to me for an example of grace
I present myself graciously
I deserve the best
I am obsessed with how I look
I have a cheerful and robust personality
I am a perfect woman
I look healthy and happy
I let go of all the negative thoughts
I am a powerful queen
Beauty Affirmations for Physical Appearance
I love my morning face
I have a beautiful smile
I am grateful for my attractive features
I have beautiful white teeth
I have gorgeous eyes that reflect my pure soul
My voice is naturally sweet, calming and soothing
People find me extremely attractive
I have healthy, clean and good-looking nails
I have a perfect height
I love every feature of my face
I absolutely adore my face shape
I have beautiful perfect hands and feet
I look gorgeous by wearing a big smile
I have the perfect desired lip shape
My lips are soft and pink
I have perfect eyebrows and eyelashes
Every feature of my face is perfectly shaped
People comment on my amazing style and good looks
I have a perfect jawline
I have a perfect vision
I have a hot booty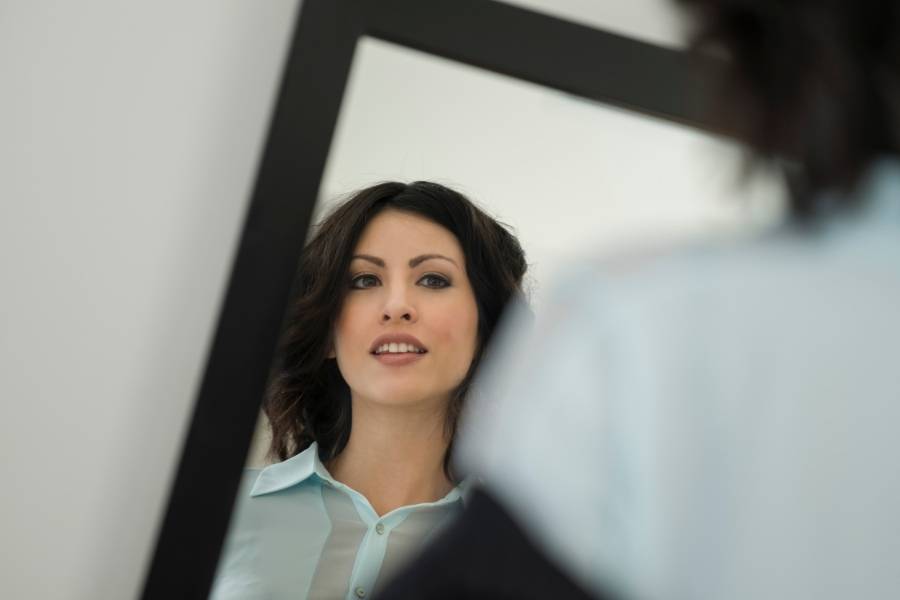 Affirmations for Body Image
My body is fit and in shape
I look beautiful in every outfit that I wear
I love taking care of my beautiful body
My weight is absolutely perfect
My body is healthy
My body is clean and hygienic
I am body positive and every dress looks great on me
I adore my curves and exercise to keep them in place
I have the best body
I identify the more beautiful aspects of my body every day
I appreciate each part of my body as nature intended it to be
I am forever grateful for my perfect body
Affirmations for Fashion
I am graceful and I carry myself well
I can carry every outfit with confidence
I love to groom myself
My way of styling and accessorizing is excellent
I have a great sense of style
I am naturally confident and I can speak up for myself
I know how to dress for different occasions
Every piece of clothing looks fantastic on me
Every color that I wear suits me
I love dressing for myself
How to practice these beauty affirmations and when?
The optimal time to practice these affirmations is in the morning, night and while meditating.
As soon as you wake up, say your affirmations out loud. This will help you start your day on a positive note. Reciting these affirmations in the morning will help you feel positive and energized throughout the day.
You should also practice these affirmations minutes before sleeping and during meditation as the mind is in the subconscious state and these affirmations work well only if it sinks inside your subconscious mind. Your subconscious mind will work with the words you feed in, so it is important to pour in positive words.
You can also practice affirmations for beauty whenever you feel low and conscious of yourself. Repeat the beauty affirmations 3-4 times a day and give them time to absorb in.
Can I make my own affirmations?
Yes, you can absolutely make your own affirmations according to your preferences. Keep them short and positive. Make use of the words "I am" and "My" in every affirmation. Make sure they are in the present tense.
You are unique and beautiful. No matter how others define you, you still are beautiful. These were a few affirmations to help you get started. You can make your own list of beauty affirmations according to your preferences. Repeat these affirmations as many times as you like and turn them into your reality!
Related Posts