If you like beauty, hair, makeup, and skincare, a cosmetology career may be right up your alley. Yet, you'll need to enroll in a beauty school first.
So, we have compiled a list of the top cosmetology schools in the US that will help you discover your true beauty while opening doors to an exciting and rewarding career in a well-known industry.
Cosmetology: what exactly is it?
This branch of science is the study of skin, hair, and nails and their treatment. With the beauty industry's transformation over the past years, cosmetology has taken off.
With a variety of treatments, a cosmetologist can improve a client's appearance. The treatments reduce wrinkles, remove body hair, improve skin quality, reduce dark spots, and improve hair texture and color.
Why Should you Enroll in a Cosmetology School?
If you are looking to make a difference in people's lives, then cosmetology is for you. Moreover, your education can influence someone's life because beauty is more than just cuts and styles—it's helping people to feel their best.
Cosmetology school can put you on the road to a lucrative career. Depending on several factors, such as education, experience, and geographic location, a cosmetologist's annual salary averages between $35,500 and $60,000.
While the job outlook for cosmetology is quite promising, these schools also teach business skills like promotion, business management, and marketing. Today, there are more than 800,000 cosmetology graduates starting a new career in the beauty and fashion world, and the number keeps on rising.
Best Cosmetology Schools In The United States
We've listed some of the top beauty schools in the United States to help you pursue your dream career.
Aveda Institute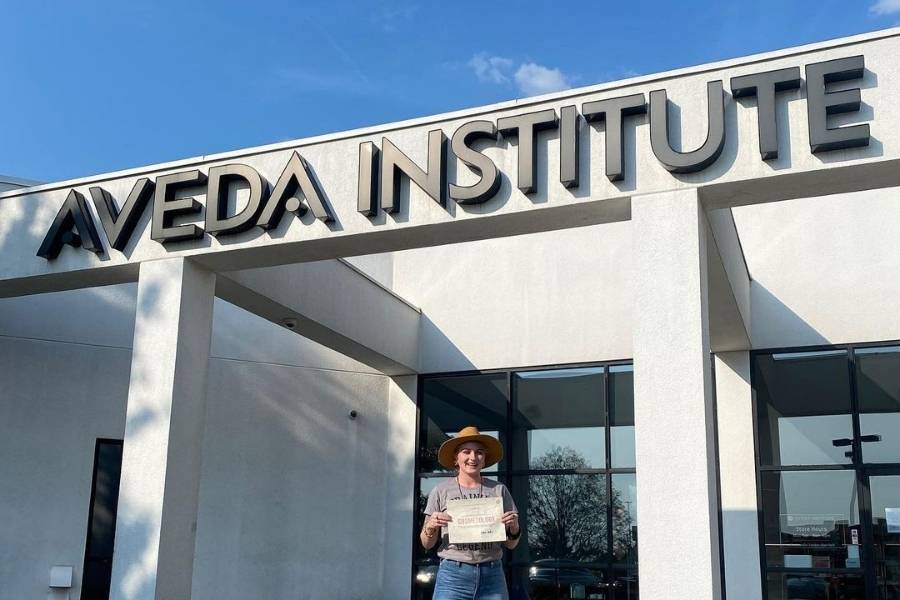 Founded by Horst Rechelbacher in 1977, the Aveda Institute is among the oldest universities in the world. The Ayurvedic belief that beauty relates directly to the beauty of one's environment influenced his work.
With campuses in California, Florida, and Texas, Aveda Institute is one of the most recognizable cosmetology schools in the US. Students at Aveda Institute learn how to use natural ingredients in their treatments.
Programs Available in Aveda Institute
Cosmetology
Esthiology/Skincare
Massage Therapy
Fee: Starts from $11,400
Financial Aid: Yes
Paul Mitchell Schools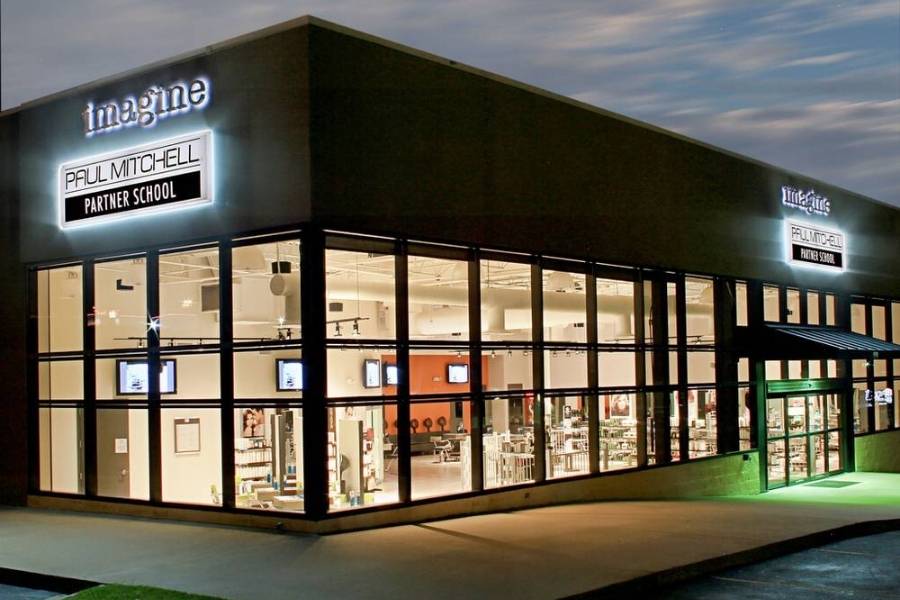 Paul Mitchell Schools are one of the top cosmetology schools in the country that provide programs in hairstyling, esthetics, and nails.
The curriculum focuses on real-world experiences. Using current styles and techniques, students learn how to style hair, give facials, and do manis and pedis.
Paul Mitchell Schools have top-of-the-line instructors with experience teaching cosmetology and working in salons.
Also, Paul Mitchell Schools are accredited by the National Accrediting Commission of Career Arts and Sciences (NACCAS).
Programs Available in Paul Mitchell Schools
Cosmetology
Barbering
Esthetics
Nail Technician/Specialist and Manicurist
Instructor Program
Fee: Starts from $23,000
Financial Aid: Yes
Empire Beauty School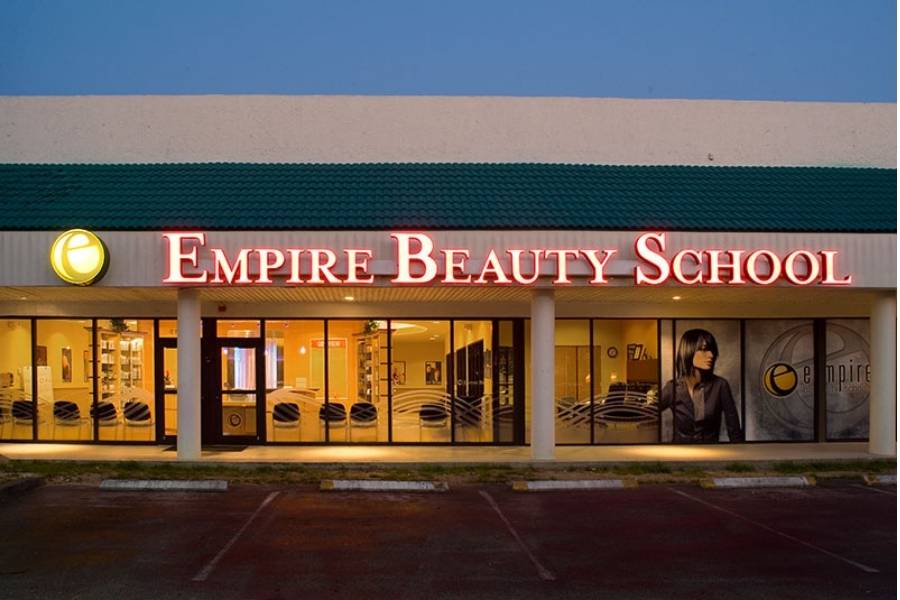 When Empire Beauty School opened in Wilkes-Barre, PA, it was one of the few schools offering a full-fledged cosmetology curriculum at the time.
As the first school in the country to offer a state-licensed cosmetology program, Empire is heavily involved in the beauty industry.
With 109 locations in the United States, the school is accredited by the National Accrediting Commission of Career Arts and Sciences.
Over the past 80 years, the school has guided and trained countless students. The program's ultimate goal is to create cutting-edge professionals to serve the beauty industry in an innovative and creative way.
Programs Available in Empire Beauty School
Cosmetology
Esthetics
Barbering
Educator Training
Nail Technology
Fee: Starts from $10,000
Financial Aid: Yes
Pivot Point Academy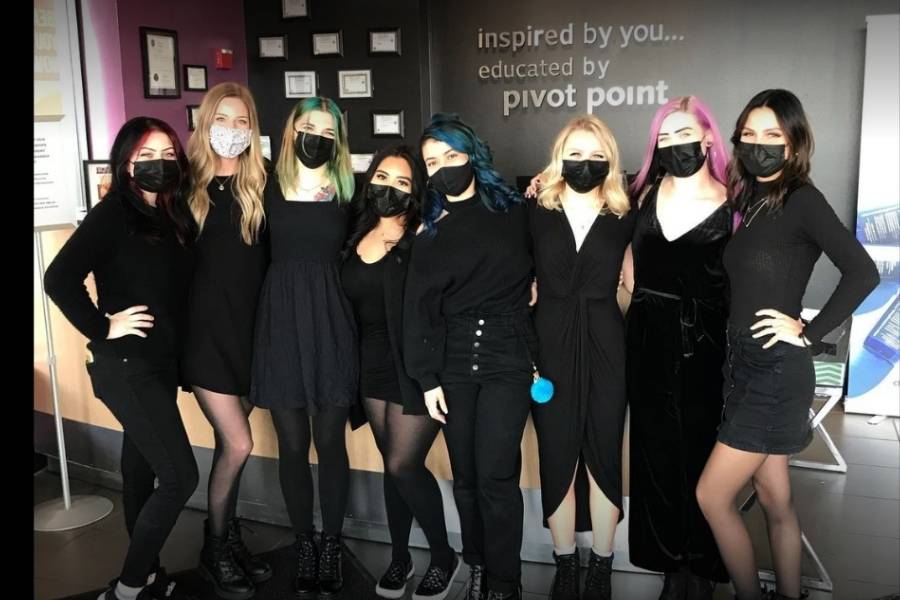 The school belonged to the late Leo Passage, not only an influential educator but also a talented hairstylist.
Passage's son Robert created the curriculum divided into six different topics: Cosmetology Fundamentals, Sculpture, Hair Design, Color, Texture, Salon Success, and Meta.
Pivot Point Academy provides students with a wealth of hands-on experience, as well as opportunities to learn from some of the top industry experts.
Programs Available in Pivot Point Academy Beauty School
Cosmetology
Esthetics
Barbering
Teacher Training
Makeup Certification
Continuing Education
Fee: Starts from $5,000
Financial Aid: Yes
Sassoon Academy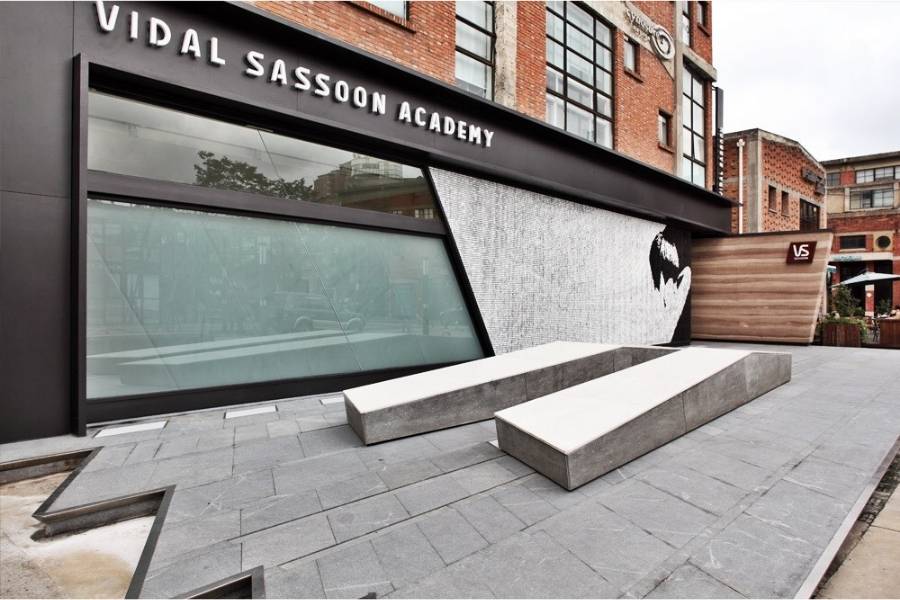 Vidal Sassoon founded the Sassoon Academy in the 1970s as a place for novices to learn about cosmetology.
The academy also offers training in hair design, color, and styling. Farrah Fawcett and Jennifer Aniston are among its alumni.
The State Board provides students with a Student Beauty Kit as part of the tuition for the program. Materials worth $600 include mannequins, wax kits, makeup, and curling irons. Additionally, you receive the Milady Cosmetology textbook.
Programs Available in Sassoon Academy
Cosmetology Course
Different Diplomas in Hairdressing
Fee: Starts from $15,000
Financial Aid: No
Tricoci University of Beauty Culture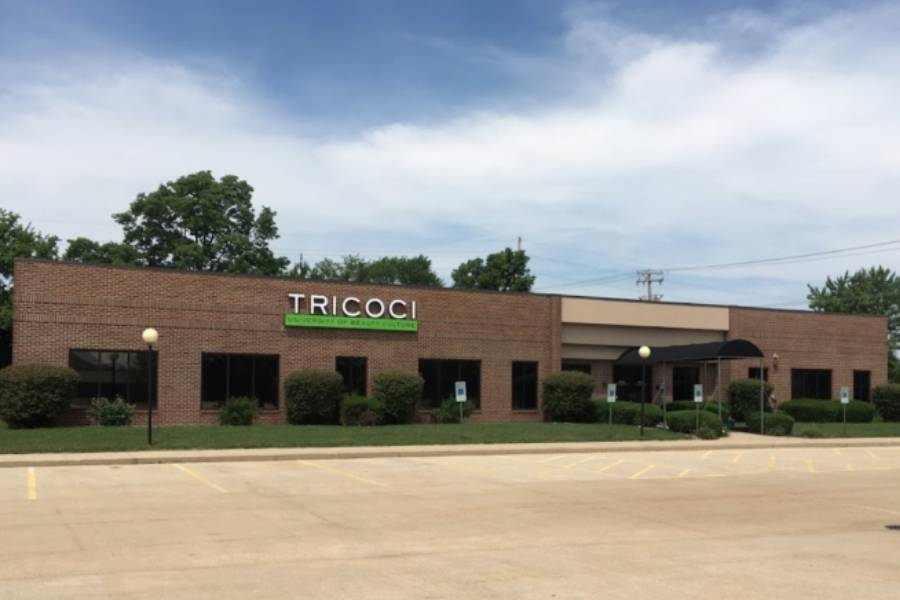 The world of cosmetology and hairdressing exploded in the 1950s. It wasn't until the 1970's that Mario Tricoci and his brother Franco opened their salon.
With his success and international recognition, Mario Tricoci started Tricoci University in 2004 to inspire other beauticians to follow in his footsteps.
A 1500-hour cosmetology program at Tricoci University is accredited by NACCAS.
Programs Available in Tricoci
Cosmetology
Esthetics
Barber
Nail Technology
Teacher Training
Fee: Starts from $25,000
Financial Aid: Yes
Ogle School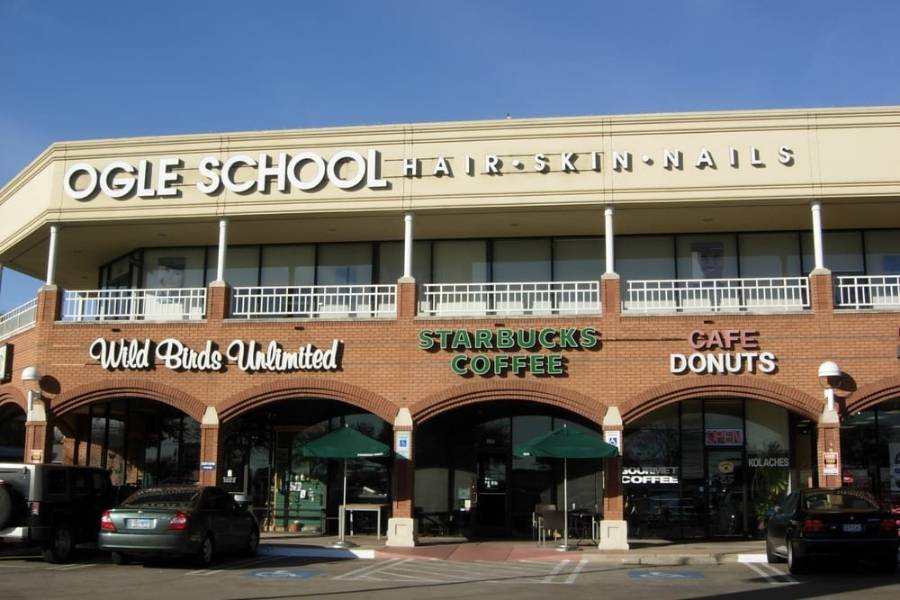 Shelton Ogle, an internationally acclaimed hairstylist, founded the school. Taking pride in its professional and efficient training, the Ogle School has been educating beauticians since 1973.
Accredited by the NACCAS, there are almost eight educational centers throughout Texas. Graduates from Ogle are well-prepared for careers in the beauty industry, and many go on to find success as stylists, salon managers, and product developers.
Because of its facilities, the Ogle School is one of the best beauty schools in the state. There is a modern facility with state-of-the-art equipment and experienced instructors. A spa is on-site for students to practice their skills.
Programs Available in Ogle School
Fee: Starts from $25,000
Financial Aid: Yes
Xenon Academy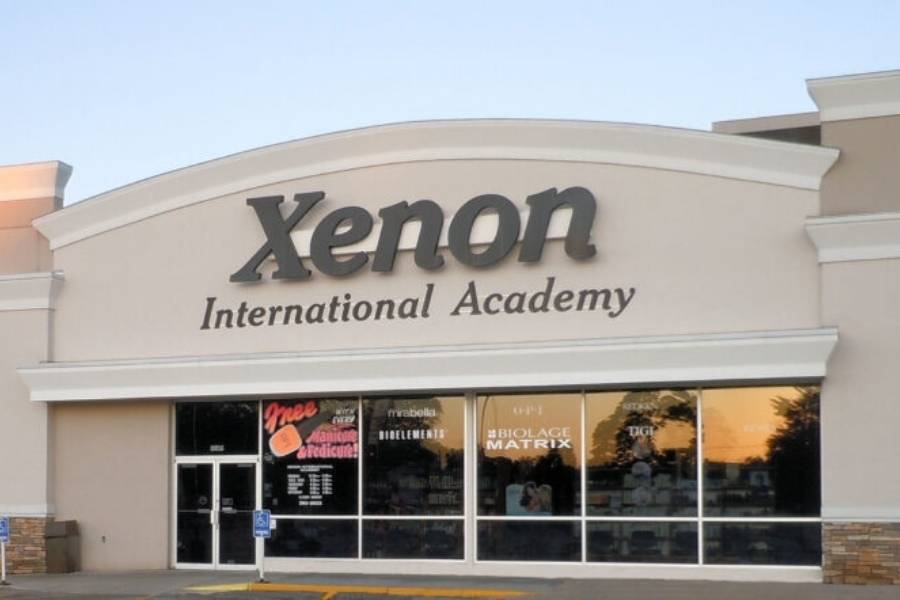 In partnership with Peels Salon Services, Xenon is training future generations to be cosmetologists.
A joint initiative between two industry leaders, the Xenon International Academy offers excellent training and education. Nebraska has two campuses, one in Omaha and one in Grand Island.
When you master the basics, you can put your knowledge into practice in their student salon and spa.
With Xenon Academy's comprehensive program, students are taught the skills needed to excel in cosmetology.
Programs Available in Xenon Academy
Cosmetology
Esthetics
Barber
Fee: Starts from $18,000
Financial Aid: Yes
Hollywood Institute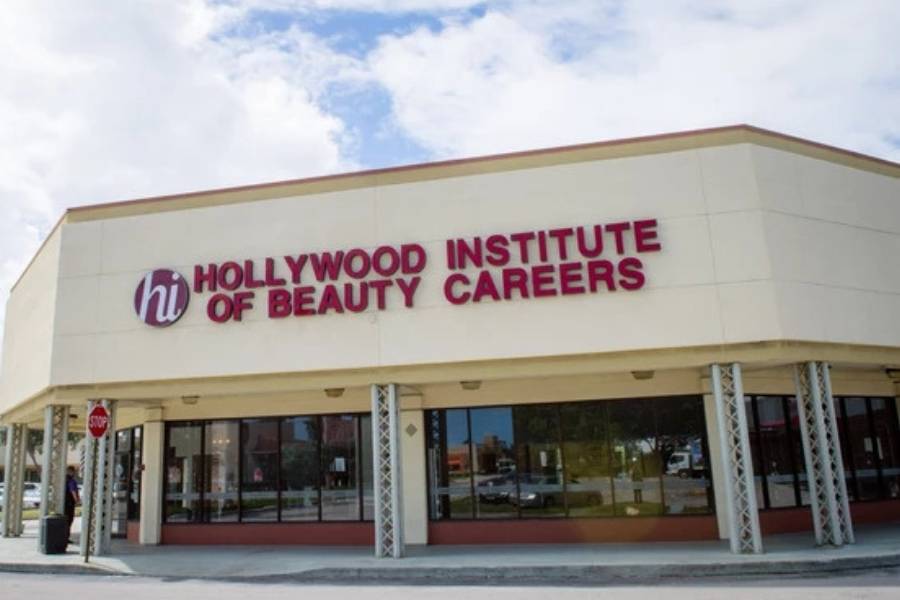 Hollywood Institute has three locations: Orlando, West Palm Beach, and Hollywood. Offering training in a variety of fields, including hairstyling, esthetics, nail technology, massage therapy, and cosmetology.
NACCAS accredits the Hollywood Institute of Beauty Careers, and ACCSC accredits Hollywood Institute.
Also known as the General Beauty Culture program, the Cosmetology certification entails 1200 class hours. The average student takes ten months to complete a full-time day session. Evening sessions typically last 17 months.
Programs Available at Hollywood Institute
Cosmetology
Barber
Electrology
Nail Technology
Skincare
Massage Therapy
Fee: Starts from $10,000
Financial Aid: Yes
Evergreen Beauty College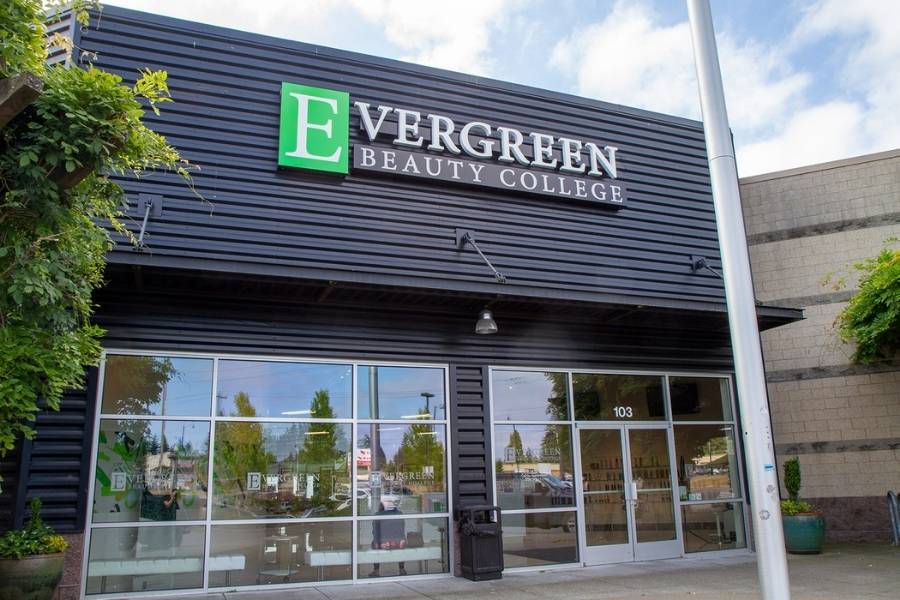 Evergreen is accredited by the NACCAS, and what sets it apart is that you can pursue your dreams within a supportive, family-oriented environment.
The beauty college is an active member of the American Association of Cosmetology Schools as well as the Washington Federation of Private and Vocational Schools.
Among its six locations are Bellingham, Mount Vernon, Renton, Everett, Yakima, and North Seattle.
Programs Available at Evergreen Beauty College
Cosmetology
Hair Design
Barbering
Esthetics
Nail Technician
Makeup Artistry
Instructor Training
Fee: Starts from $7,200
Financial Aid: Yes
Turning Point Beauty College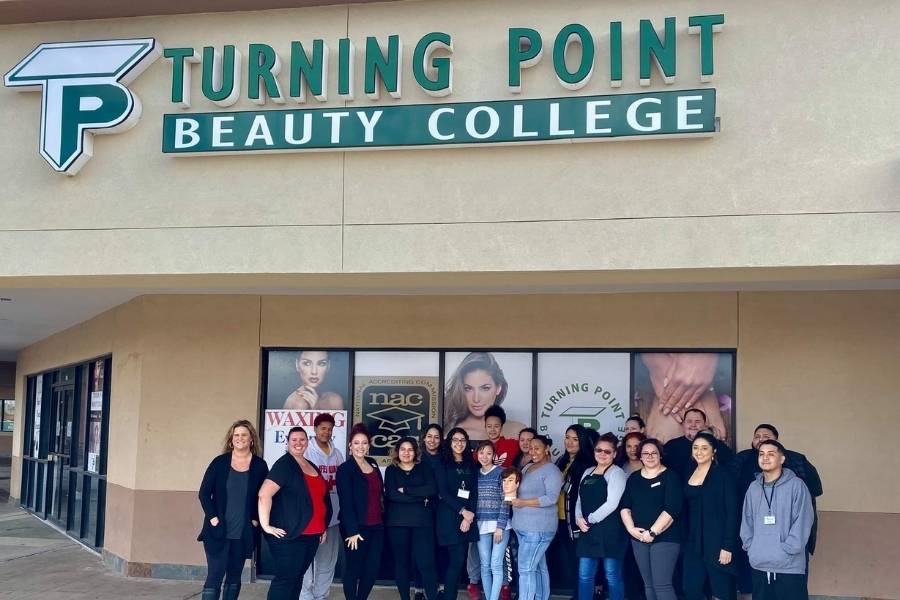 With its comprehensive curriculum, this cosmetology school will prepare you for a successful career in the beauty industry.
With a diverse student body composed mainly of Hispanic, Asian, and veteran students, Turning Point Beauty College serves the surrounding areas of Phoenix, Glendale, Mesa, Chandler, and Tucson.
The school also holds certifications from the Veterans Administration and accepts Veterans into its programs in addition to NACCAS accreditation.
Programs Available in Turning Point Beauty College
Cosmetology
Nail Technology
Cosmetology Instructor
Fee: Starts from $6,350
Financial Aid: Yes
How to Choose the Best Cosmetology School in the US?
Selecting a cosmetology school isn't an easy decision. Find a school that will give you the education you need, but that will also be fun for you to attend.
Here are other things you'll need to keep in mind when choosing a cosmetology school.
Accreditation
First, the school must be accredited. If in doubt, consult the State Board of Cosmetology. Following accreditation, the school must be recognized by the National Accrediting Commission of Cosmetology Arts and Sciences.
Program
Your choice of full-time, part-time, or evening study depends on your schedule. You'll also need to consider the type of program you're interested in. For example, you might want to study at a cosmetology school that focuses on hair and makeup, or you might want to study at a cosmetology school that focuses on hair, makeup, and skincare.
Fees
Tuition costs can vary from one school to the next. Fees average around $15,000. If a school is charging more than $40,000, you may want to look into other more affordable cosmetology schools.
Location
If you live in a major city, you're likely to have access to many schools. Decide if you want to live near your school or commute. When you don't want to travel far for your class, make sure it's in the right location. If you don't mind the long commute, you should also factor in transportation costs.
Reputation
Some schools will only give you hands-on experience, while others will give you a portfolio and textbook experience. Try looking at reviews on TripAdvisor or Google. You might want to look at the school's alumni, and see if they've been happy with their experience.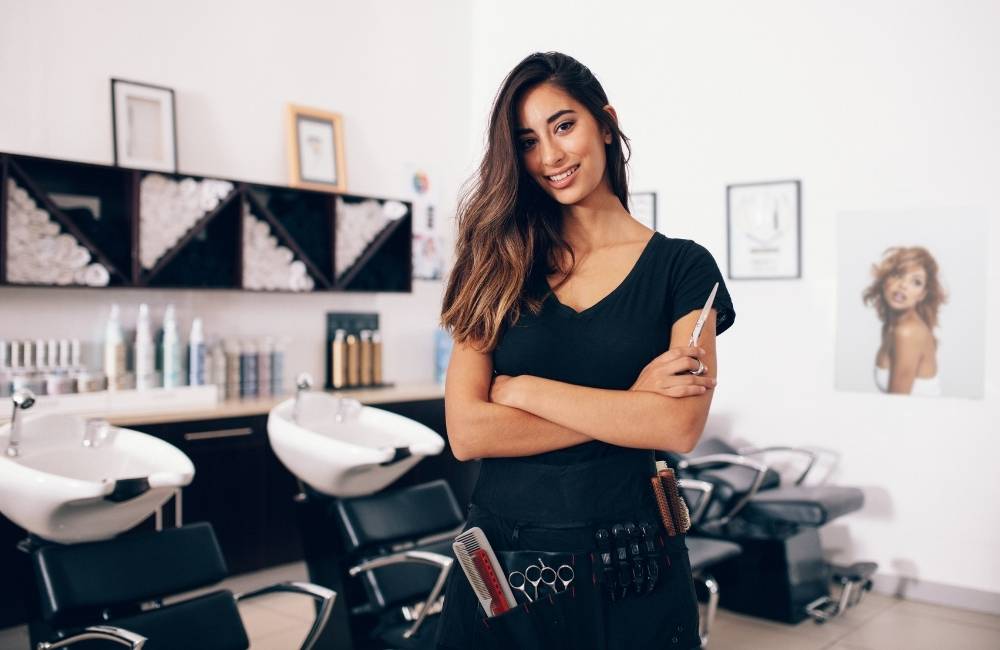 What To Know Before Enrolling in a Cosmetology School
Want to turn your creativity into a successful and rewarding career? But before you jump into the career, there are a few things you need to know
Find out more
Many cosmetology schools offer programs to prepare students for a variety of careers. Speak with your faculty to determine the best program for you.
Clear up any doubts you have with the school you plan on attending and ask as many questions as you need. By doing so, not only will you fully grasp the course but also learn about all the different scholarship and financial aid opportunities available.
Plan To Spend More Time Outside the Classroom
Fresh out of high school or college, you may find cosmetology schools a little different than what you're accustomed to.
You are likely to spend a lot of time in a coaching salon learning from talented teachers and experimenting with real clients. Imagine giving a real client a mani, pedi, or hairstyle, and putting your creativity to the test.
What's more, you will have the chance to establish relationships with long-term customers who will follow you after graduation, giving you a head start on your career.
Keep Your Creativity Up
A Cosmetology school education can be challenging at times. The trick is to stay upbeat while taking advantage of every opportunity to explore your creativity.
Maybe you can replicate the beauty looks you've seen on Pinterest. However, the real challenge begins when you're challenged to create styles and looks that are out of your comfort zone.
Be Sure Of What You Want
This isn't a field you should enter on a whim. Cosmetology schools are costly, and they require a lot of hard work— only your passion for the industry can keep you going.
Before you enroll, ask yourself if this is what you want? When you answer this question without second guesses, then you are at the right school.
FAQs about Cosmetology Schools
How much does it cost to enroll in cosmetology school?
Cosmetology school can cost upwards of $16,000, which can quickly spiral out of control if you spend it on credit cards and aren't careful. The best way to find out the exact cost is to contact the school directly. Also, look into all possible scholarships and financial aid before you enroll.
What are the career options for cosmetology?
Hairdresser
Makeup artist
Esthetician
Skin therapist
Skincare coach
Salon manager
Salon receptionist
Salesperson
Consultant
Educator
Cosmetology Instructor
Work in a beauty or fashion company
Most cosmetology students make their living by hairstyling or upselling other services, like nails and makeup.
Where does a cosmetology degree fit in?
As a cosmetology graduate, you could work as an esthetician, makeup artist, hairstylist, or nail technician. You could also teach or conduct research. This career has many opportunities, such as salons, spas, resorts, and cruise ships.
So, whatever career path you choose, a cosmetology degree equips you with the skills necessary for success.
Does a cosmetologist need special training?
Yes. Several schools offer bachelor's degrees, others grant certificates, and others award diplomas.
First, you need to complete an accredited program. A typical program lasts between nine months and two years.
Upon completing your program, you must pass a licensing exam to work as a cosmetologist. The exam covers everything you learned in your program.
How does one become an esthetician?
Obtaining a license requires approximately 260 to 1500 hours of training. Then, you have to pass a written and practical exam. Getting a license as a cosmetologist requires training approved by your state.
Over to you…
The best cosmetology schools in the US offer excellent programs to set you up for success.
While tuition costs can be high, with a combination of grants and scholarships, there is a higher return on investment. Starting salaries for graduates can be high, as can their earning potential.
Ultimately, cosmetology is a career that has no end. As long as these cosmetology schools continue to exist, beauty experts will always be in demand.