If you are in the hairdressing field, chances are you are the creative, artistic type. Working under a manager or in the confines of a salon may seem like the only option, but nearly half of hairdressers work as independent contractors.
If being your own boss sounds like a dream come true, don't jump right in without a little research. You need to first consider the pros and cons of becoming an independent stylist.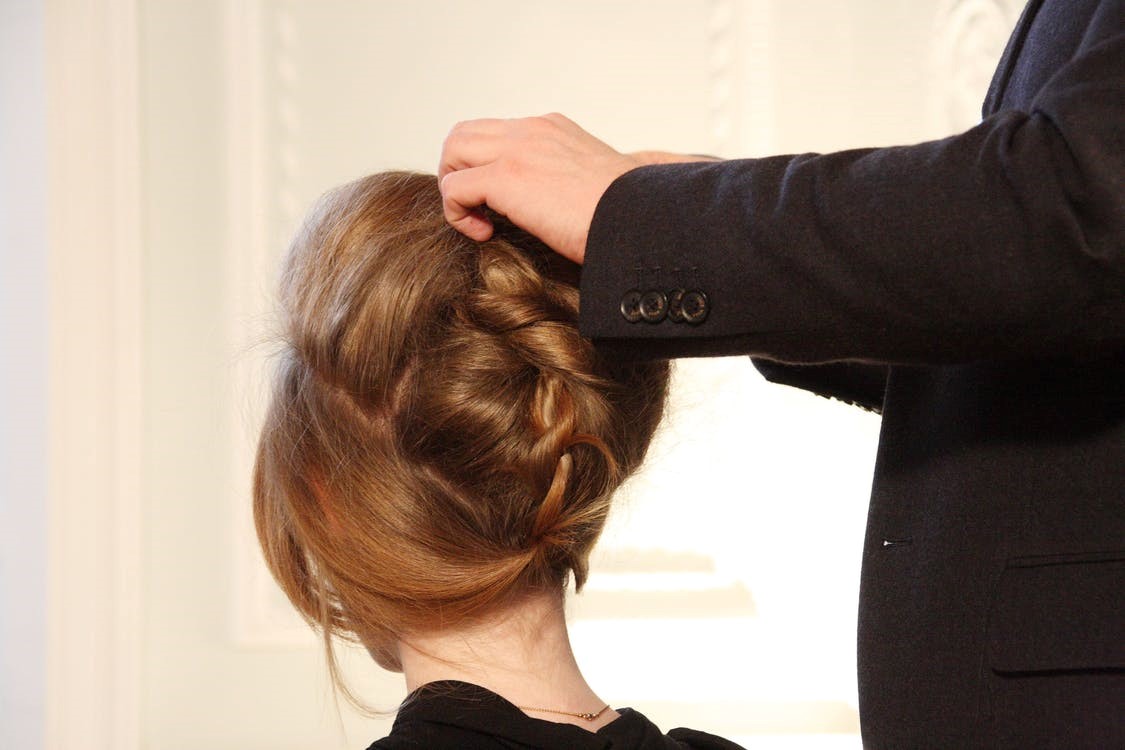 Pros and Cons
Pros:
Flexible schedule to fit your needs
Chance to earn more money—after expenses, all profits are your own
Independence and freedom to do things your way
Cons:
Responsible for more than just hair, must be in charge of business aspects
Have to attract your own clientele
No employee benefits and must do your own taxes
Different Types of Independent Hairstylists
There are many different types of independent stylists, so if you want to be your own boss, there is sure to be one that fits your specific needs.
Weddings and Events
There will always be weddings and proms with groups looking for a professional, unforgettable look for their big day. Even just working these events as a side gig on weekends can bring in a good amount of income, especially if you specialize in updos and formal styles. If you do an outstanding job, word of mouth to fellow brides can spread fast, gaining you clients.
Photo Shoots
Networking with photographers can really give your career a boost. Photographers need hair stylists for a variety of photo shoots, ranging from family photos to magazine shoots. This is perfect for stylists looking for variety and exposure.
Rent a Booth
Renting a booth in a salon is perfect for those who work well with a traditional structure and set-up but want to be in control of their schedule and earnings.  Salons rent out spaces with a vanity, hydraulic chair, and utilities. Most salons may also allow you to use their shampoo bowls, driers, and reception area. You will have to supply your own products, but this gives you the freedom to use what you like the best.
Freelance
You don't have to tie yourself down to one type of work. As a freelance hair stylist, you can work all sort of events. From family photos to fashion shows, the sky is the limit.
Qualifications
If you are already a hairstylist, but just looking to transition into being your own boss, you do not need any further qualifications to begin work as an independent stylist. However, you should research and educate yourself on the business aspects involved.
If you have interest in hair styling and want to make a career out of it, you must gain your license to practice. In order to legally charge for services, you must acquire a hairdressing license. Cosmetology schools, trade schools, and some community colleges offer courses where you can gain hours necessary for licensure.
Building Clientele
When working independently as a stylist, you are personally responsible for finding and keeping clients. It is vital to build rapport with clients and ensure their happiness, so they will make follow-up appointments.
You must also get your name out there. Some ways to market yourself include:
Create a business website and social media
Hand out business cards
Keep a portfolio to show clients
Post your work to social media
Invest in promotions and advertising (ex. birthday promotions, referral discounts, or social media hashtags)
Managing Business
One of the most enticing yet intimidating aspects of becoming your own boss is having total control of your business. You are no longer solely responsible for cutting and styling hair. Now you must worry about managing income, clients, scheduling, and marketing. Luckily, there are services such as Gloss Genius, an all-in-one app, and software for a stylist's business needs. For more information, you can visit their website at glossgenius.com.
Being able to be your own boss in the beauty industry is a dream for many. With hard work, dedication, and motivation, it is something more obtainable than most people think.