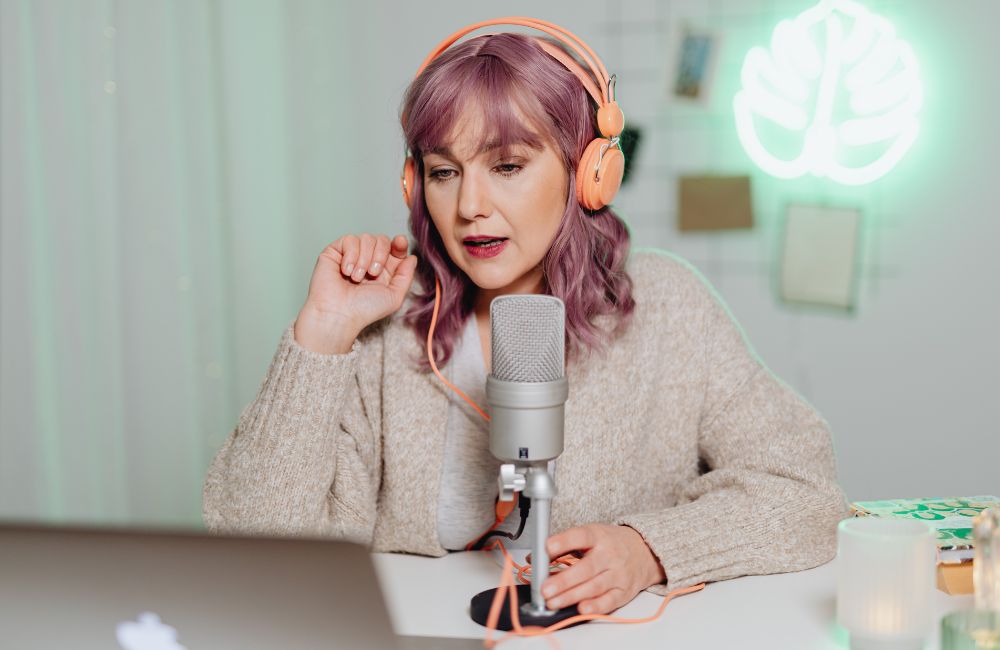 In a world where we are constantly bombarded with images of "perfection", it's refreshing to see more and more people embracing their own unique label of beauty.
Thank goodness, getting gorgeous is no longer limited to the runway—now, it's something everyone talks about and celebrates—and top beauty podcasts are here to save the day.
From celebrity makeup artists to dermatologists and beauty editors, all these experts will answer your questions. And, you get to hear about their journeys through the industry.
We've collected the best beauty podcasts to binge right this year! Featuring some incredible hosts, these podcasts will give you access to the advice you would otherwise need to pay for.
1. Breaking Beauty Podcast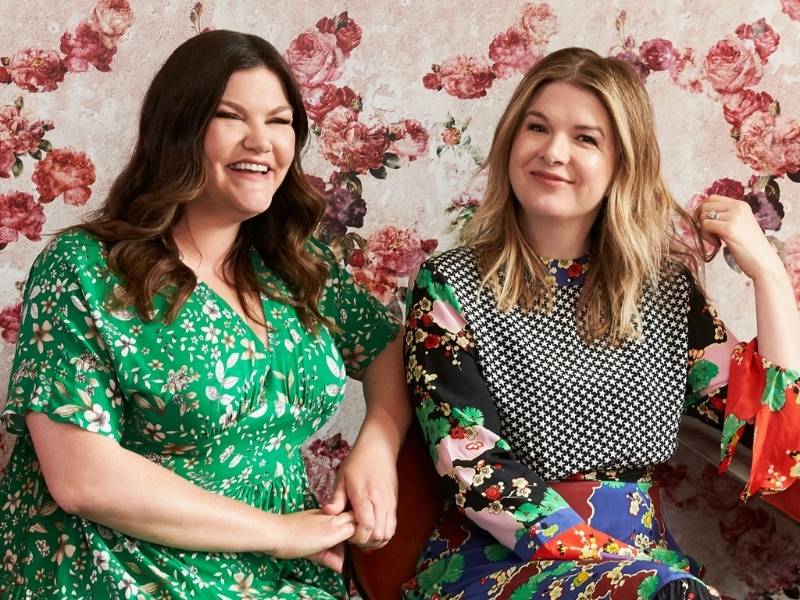 Hosted by two successful Canadian beauty editors, Jill Dunn and Carlene Higgins, Breaking Beauty covers breakthrough beauty products, their development, and the industry's biggest names.
If you've ever wanted to know how beauty legends like Bobbi Brown and Glossier founder Emily Weiss rose to success, you'll get to hear it from them.
According to the podcast, there's a story behind every bestselling beauty product. And so, you're in for a lot of makeup and skincare anecdotes if you start listening to it.
From new trends and beauty product recommendations to how a little idea can blow up into a million-dollar success, you'll hear about everything from these esteemed beauty editors.
A great place to draw your beauty inspiration from, this is one of the best beauty podcasts out there.
2. The Beauty Brains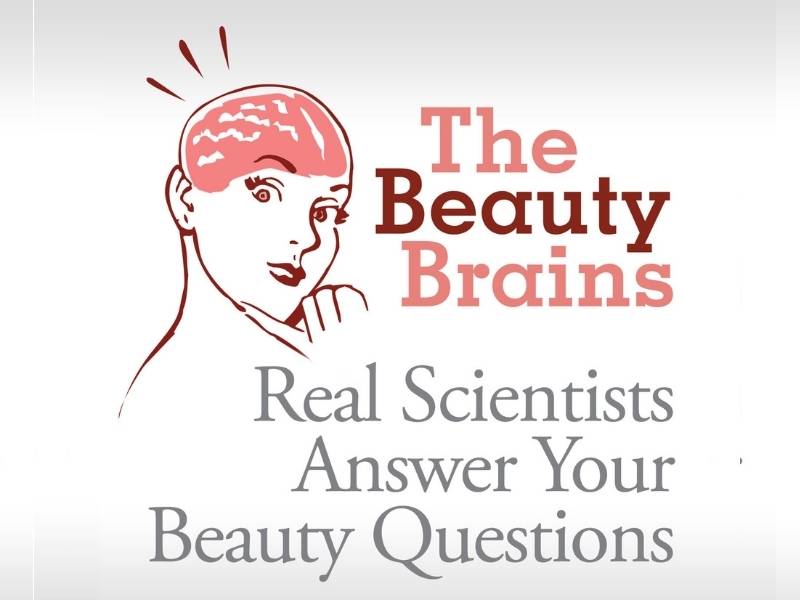 If you're someone who likes to do your research before buying beauty products, cosmetic scientists Perry Romanowski and Valerie George can guide you.
This podcast is like having a dermatologist spill all their secrets and debunk all the beauty trends you're constantly seeing on social media.
The hosts dive into ingredients and processes and explain to you all the science-y terms you might come across. Plus, they answer specific questions like how can you tell if a product can cause acne or off-beat queries like whether you should use a cream made with your blood?
The Beauty Brain podcast takes a scientific approach to beauty. So, if you want to get your beauty questions answered in detail and discover the beauty and cosmetic products, this is the skincare podcast you need to start listening to.
3. Gloss Angeles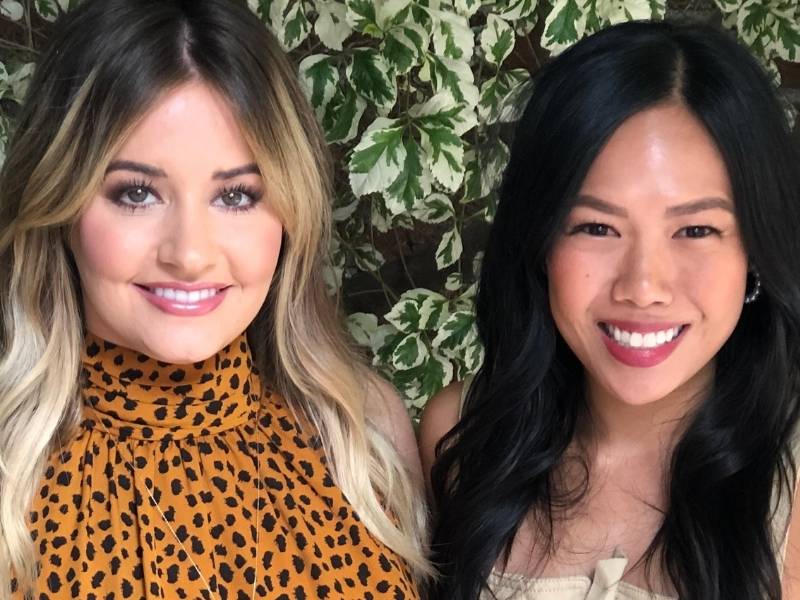 Two former Los Angeles beauty journalists, Sara Tan and Kirbie Johnson share their stances on makeup, skin issues, and even astrology, on one of the most popular podcasts around beauty and pop culture.
For all you beauty nerds out there, they will cover everything from beauty trends and treatments to products in Hollywood.
And the most intriguing aspect of their weekly episodes is getting exclusive interviews with all industry A-listers.
With brand-launching celebrities like Selena Gomez, currently popular dermatologists like Michelle Henry, and famous estheticians like Renee Rouleau, you're in for a treat.
If you're a person who likes catching up on beauty news and all things skincare products, you shouldn't miss out on one of the best beauty podcasts to listen to.
4. Forever 35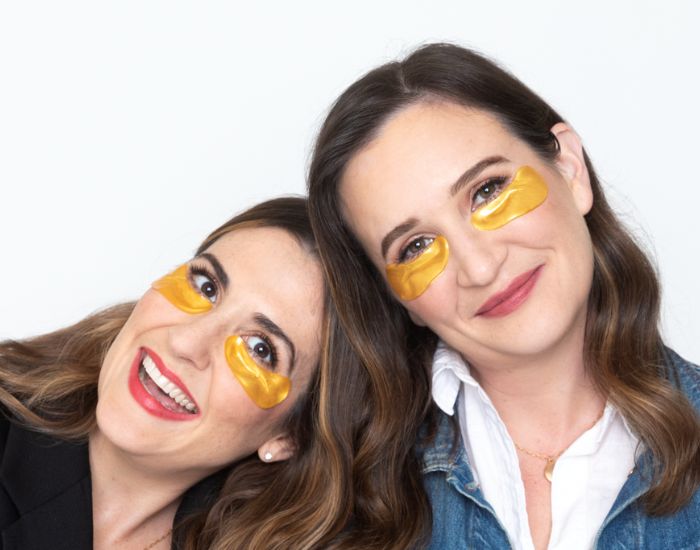 Two over-35 hosts, Doree Shafrir and Kate Spencer talk about their opinion on which products to use, how to plan an efficient skincare routine and how to manage costs in Forever 35.
The hosts are both writers and podcasters. There's nothing better than kicking back and listening to the candid stories of their beauty adventures.
From moisturizers to motherhood, they try to answer most of the questions they receive.
Some of their famous guests include Jenny Han (author of the trilogy To All the Boys I've Loved Before), Danielle Henderson (TV writer and author), and Priyanka Mattoo (comedy producer and filmmaker).
Here, each guest brings their own spin on beauty philosophy and skincare routines, along with what tricks work for them.
Forever 35 is perfect for people looking to learn about skincare in a candid and safe environment while enjoying a few giggles.
5. Green Beauty Conversations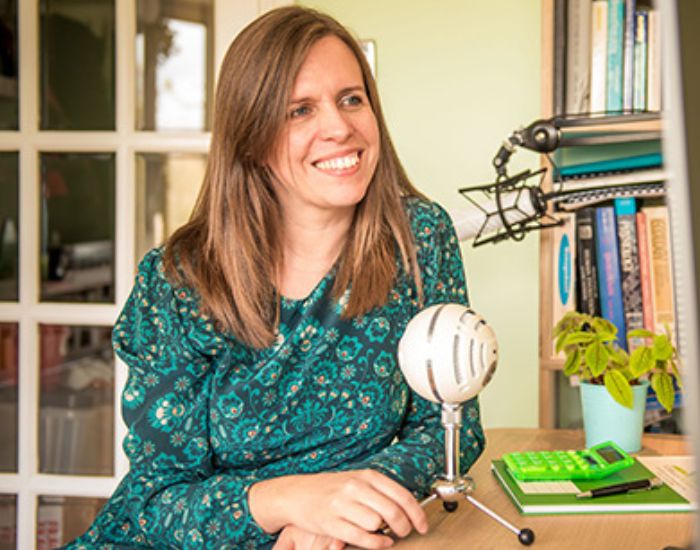 Started by the organic cosmetic science school, Formula Botanica, Green Beauty Conversations focuses on green beauty trends, natural ingredients, and industry regulations.
Hosted by beauty expert Lorraine Dallmeier, talks about new skincare trends like skin yogurts, gel serums and cleansers, blue-light-blocking, and skin-microbiome-enhancing products, among others. She also covers topics like establishing your own beauty brand and experimenting with formulations.
The podcast often features established beauty entrepreneurs from popular brands talking about all kinds of stuff. So, it's ideal for you to clear your doubts and stay on top of the latest green beauty news.
A perfect guide to taking part in the global green beauty movement, this is one of the best natural beauty podcasts.
6. Fat Mascara
Jessica Matlin is the beauty director at Harper's Bazaar, while Jennifer Goldstein holds the same position at Marie Claire.
These two bring their expertise and, more importantly, the chemistry of their longtime friendship to talk to you about the ins and outs of the beauty industry.
The hosts talk about their favorite products, up-and-coming treatments, and the latest Instagram beauty crazes. 
The podcast dissects and discusses current beauty news. So, with all the latest news and personal stories, this is your go-to for breaking beauty trends.
And most of their episodes have lengthy beauty-related interviews, with stars like Bobbi Brown and Miranda Ker having made appearances.
Fun and fascinating, this award-winning podcast deserves to be on your list of to-dos.
7. The Allure Science of Beauty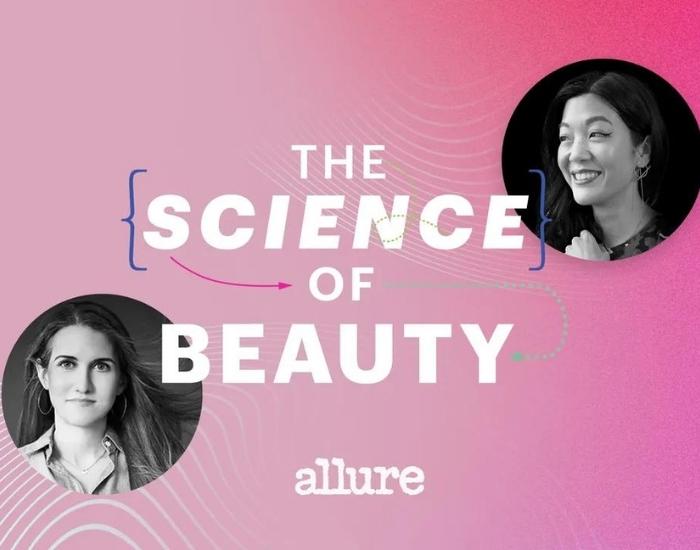 Allure's editor-in-chief, Michelle Lee, and executive beauty director, Jenny Bailly, ask the different questions that have kept you wondering and get them answered by dermatologists, cosmetic chemists, and even reality stars.
They have also covered topics like climate change. Awesome, isn't it?
From which sunscreen to trust to how to make wrinkles go away, if you've thought about it, you'll get it answered.
Exploring the connection between science and beauty, the pair will allow you to be nerdy and dive into the depths of your skin care queries.
Their guests so far include dermatologist Dr. Pimple Popper (Sandra Lee) and cosmetic chemist Ni'kita Wilson.
Insightful and straightforward, this is one of the best podcasts that talk about beauty.
8. The Korean Beauty Show Podcast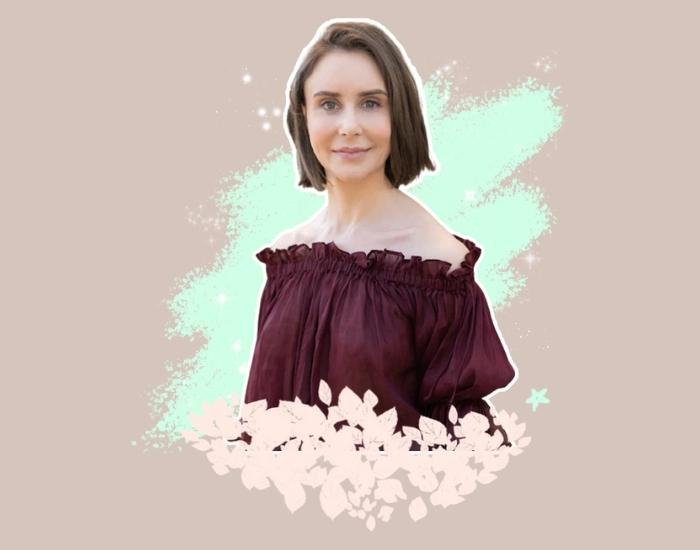 The show's host, Lauren Lee, is the founder of Style Story, Australia's first Korean beauty store. Having discovered Korean beauty first while studying in Seoul, South Korea, Lauren is your expert on K-beauty trends and products.
If you're someone who has been obsessed with K-beauty, you have to start tuning into this. Lauren talks about tricks she's picked up from her own K-beauty routine, as well as her experience in working with Korea's hottest skincare brands for the last 7 years.
You'll also get to skip the trouble of wasting time and money purchasing products that aren't right for you.
The Korean Beauty Show Podcast is perfect for you if you're interested in topics like how K-beauty is different in Korea and everywhere else or how to launch your K-beauty brand.
With short and snappy episodes, this is your guide to keeping up to date with all things Korean beauty.
9. The Beauty Edit Podcast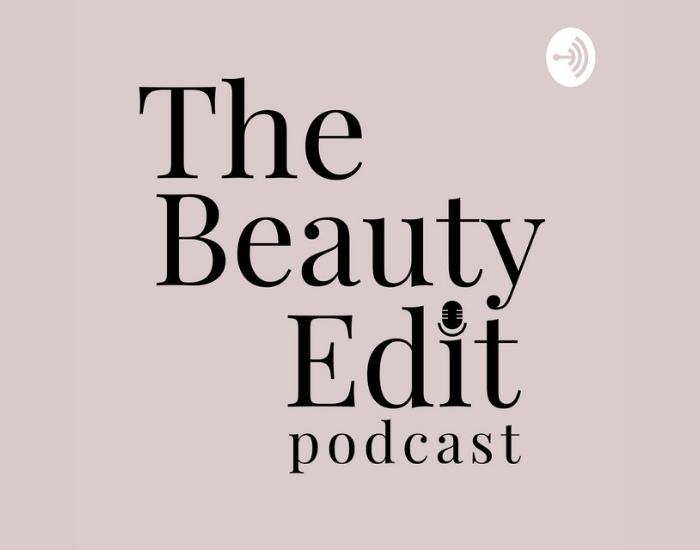 Mother and daughter duo Amanda Welbourn and Shelby Holmes, both award-winning beauty salon owners, talk with inspirational guests and industry leaders from the nail community and beauty industry.
If you're a beauty therapist or a nail technician, you'll find answers to many of your questions here. While reflecting on their own professional experiences, the hosts cover a variety of topics and ask their guests fascinating questions.
They have featured guests like world-renowned nail technician Marian Newman, chemist and co-founder of Light Elegance Jim McConnell, and celebrity manicurist Rebecca Jade Wilson.
From reviewing the products they personally use and find useful to exploring how to take your beauty biz online, the hosts cover everything.
If you're looking to expand your knowledge, get advice from experts and hear some captivating stories from influential names, this is the podcast you need to add to your playlist.
Incredibly soothing and relatable, this is easily one of the best beauty business podcasts.
10. Beyond The Beauty with Bobbi Brown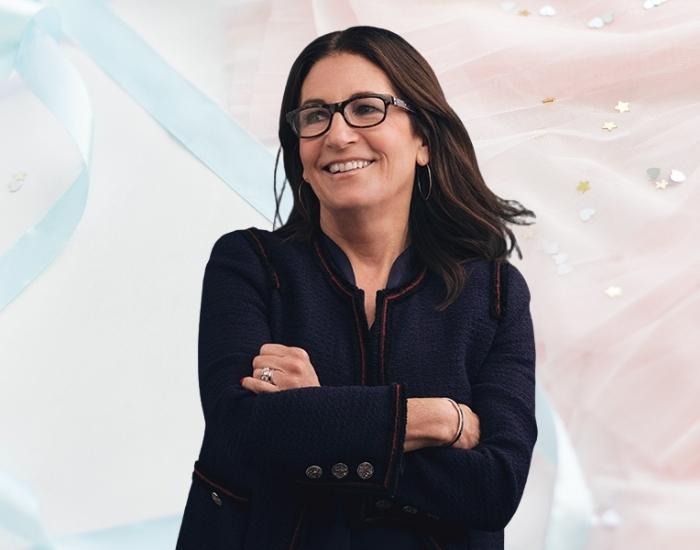 If you're a beauty junkie, you definitely know who Bobbi Brown is. The makeup artist, seasoned entrepreneur, and New York Times bestselling author lays it all out for you to learn from successful beauty industry legends and top doctors through unscripted interviews.
Wanting to try your hand at the business of beauty? This show will give you the tips and advice you need to grow your brand into an empire, as well as how it will impact your life. You can trust Bobbi Brown and her experience of founding a billion-dollar cosmetic brand.
You'll get to listen to guests such as makeup artist Mario Dedivanovic and Credo Beauty founder Annie Jackson.
Like Brown, if you believe that rather than just makeup, beauty is about how you feel in your skin, this can be one of your favorite beauty podcasts.
11. Life and Lipstick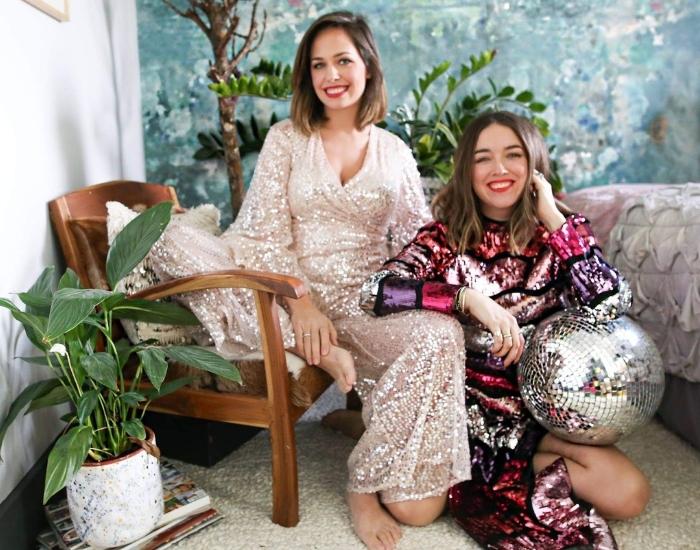 It's hosted by two makeup artists and longtime friends, Hannah Martin and Lisa Potter Dixon.
While they said goodbye after three successful seasons, you can still catch their takes on beauty and wellness, fashion, lifestyle, and life in general on popular streaming sites.
You'll probably enjoy it because of the way the hosts share and investigate the biggest beauty stories and joke around while letting their guests share the spotlight as well.
They've featured industry legends such as Zanna Roberts Rossi, Emma Guns, and Bobbi Brown. Pretty big names, right?
From sharing career tips inspired by their business journey to their best product recommendations, the hosts allow you a peek into their lives.
So lighthearted and fun, this podcast is one of the best beauty-related podcasts out here.
The takeaway
If you want to learn more about beauty or refresh your knowledge about makeup, skincare, hair, or nails, these best beauty podcasts are for you.
Listen to them in any order and switch between shows without losing track. And it's the perfect thing for you while doing your chores, commuting to work, or relaxing with a face mask.
You will learn about the latest beauty products and trends through these podcasts and sneak a peek into the minds of beauty industry greats and skin experts.
If you're someone who wants to process information and news about beauty while having fun, these podcasts will do just that for you.
Now, whenever you feel like escaping into the world of beauty, you know where to go, and don't forget to tell us in the comments below which one you loved the most!
Related Posts