Makeup is a woman's best friend, and it's so addictive that no one can live without it. It gives an instant confidence boost, and I personally feel so empowered by applying makeup.  
A study conducted in 2010 revealed that people had allergic reactions due to the ingredients used in cosmetics. It's normal to get a skin allergy, and you don't need to panic!
There are many ways to treat makeup allergy or any allergy caused by cosmetics.
There are two types of skin reactions. One condition is dermatitis, which can cause damage to your skin and can look like redness, itching, swelling. You can also get an allergic reaction to body parts like face, lips, eyes, ears, and neck. The other skin reaction is caused by fragrance. The ingredient 'fragrance' in beauty products is likely to cause an allergic reaction if you have sensitive skin. So, look for the word fragrance-free on the label before buying any product.
As you know, selecting the right makeup products and knowing how to apply makeup is equally essential for healthy glowing skin. Still got an allergic reaction to makeup? Here's what to do to treat makeup allergy naturally!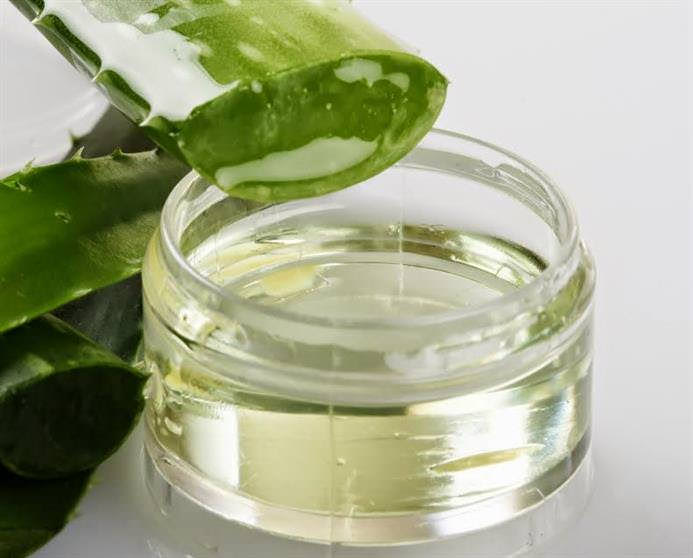 Aloe Vera
Aloe Vera is an anti-oxidant which heals sunburn. It is perfect for oily skin because it offers a moisturization without causing any excess oil. People with dry skin can also enjoy its natural benefits. Aloe vera gel is also used to treat acne scars, redness, irritation, skin allergy as it has cooling effects and speeds up the healing process.
Directions:
Cleanse your face with a gentle cleanser

Apply aloe vera gel (organic/herbal brand)

Allow it to dry naturally; don't wash it off.

Repeat till your skin gets relief.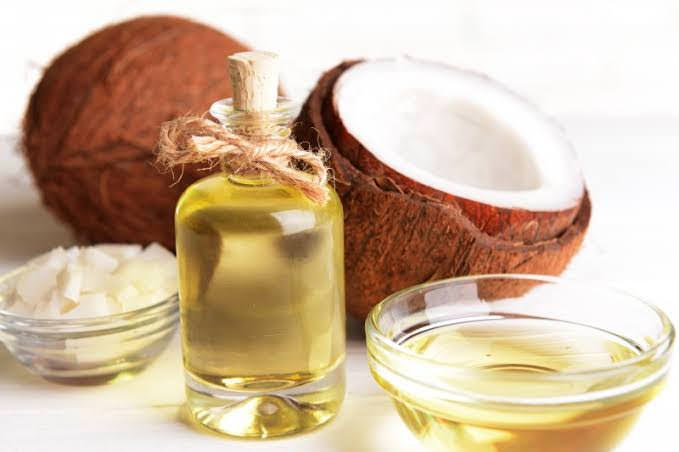 Coconut oil
Coconut oil is the ultimate solution for every problem; its fruit is a true superfood. It has numerous benefits on health, hair, and skin. Coconut oil is a natural anti-bacterial agent which comes handy while treating cosmetic skin allergies. It can disinfect the skin effectively. It can cleanse clogged pores and keep your skin hydrated.
Directions:
Use a cotton ball to apply to the affected area

Using fingertips gently massage the area

Use it twice daily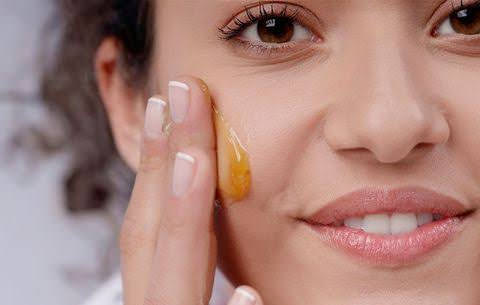 Honey
Honey is used as an Ayurvedic medicine for ages and can be used for treating several skin conditions, including makeup allergy. You can apply honey directly to the allergic area. It also helps to unclog skin pores and treat cosmetic allergies.  
Directions:
Apply honey over the affected area.

Allow it to absorb into the skin

Use it daily until the condition improves.
Apple Cider Vinegar
Apple Cider Vinegar carries anti-inflammatory and anti-bacterial properties. It is useful in fighting germs and reducing the effects of skin allergy.
Directions:
Mix one part of apple cider vinegar with three parts of water. (Use diluted mixture only)

Use the solution over the affected area and allow it to dry.

Rinse the area with cold water.

Pat dry.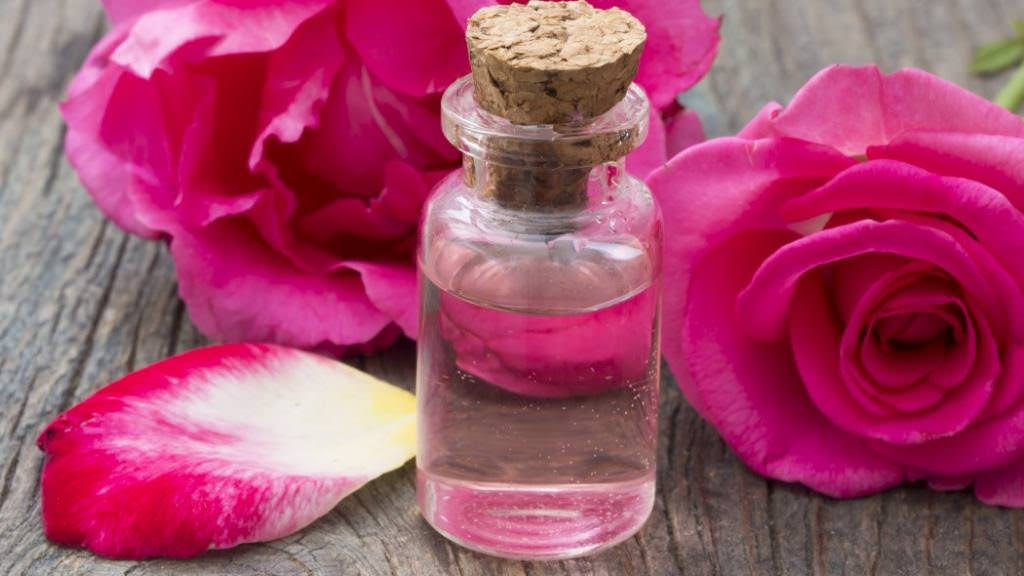 Rosewater
Rosewater poses anti-inflammatory properties that can help reduce the redness of the irritated skin. It helps the affected area by its magical soothing properties. As it is anti-bacterial, it prevents and treats infections caused by makeup. It also contains antioxidants which work to heal cuts, scars, and burns.
Directions:
Soak a cotton ball in the rose water.

Dab the soaked cotton onto your face.

Let it dry

Don't wash off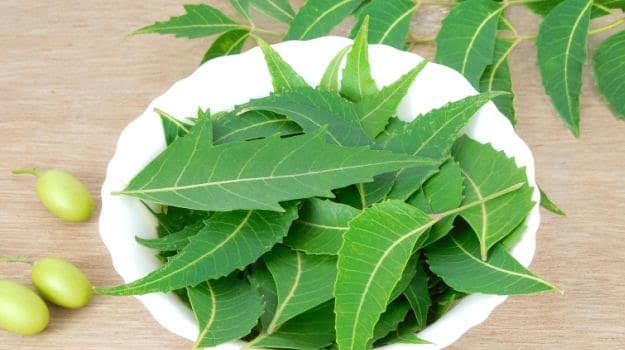 Neem to Treat Makeup Allergy Naturally
Neem always correlates with acne issues, but it offers a lot more than just treating acne. It helps to clear acne scars and pigmentation and is useful in treating wound and rashes. Neem is proven to cure a skin infection. Application of neem gives the skin the much-needed glow. If you don't know already, it also helps in delaying the signs of aging.
Directions:
Crush 3-4 Neem leaves using a rolling pin or heavy objects

Apply directly on the skin

Leaving for 15-20 min.

Use twice daily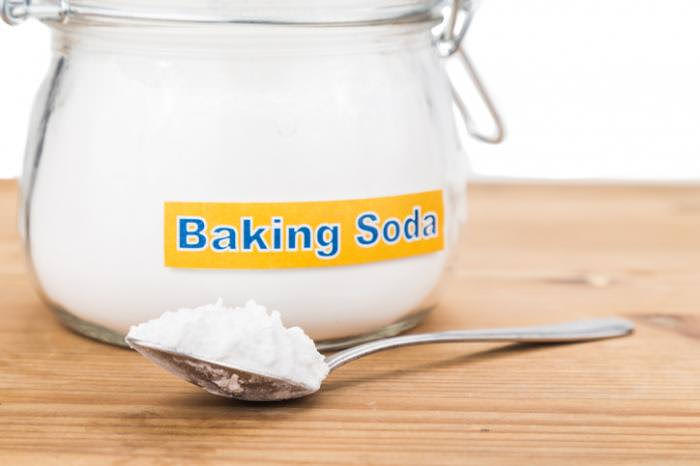 Baking Soda
Baking soda is commonly used to treat blackhead and acne. It has a mild exfoliating property that helps to remove dead skin effectively and clean pores. Baking soda is antibacterial, which prevents breakouts. It also helps in giving relief from itching, swelling, and skin rashes caused by the makeup allergy.
Directions:
Add one tsp of baking soda to two tsp of coconut oil

Add more coconut oil if required until you create a creamy paste

Apply the paste directly on affected areas

Allow it to dry for 15-20 minutes before rinsing off with warm water.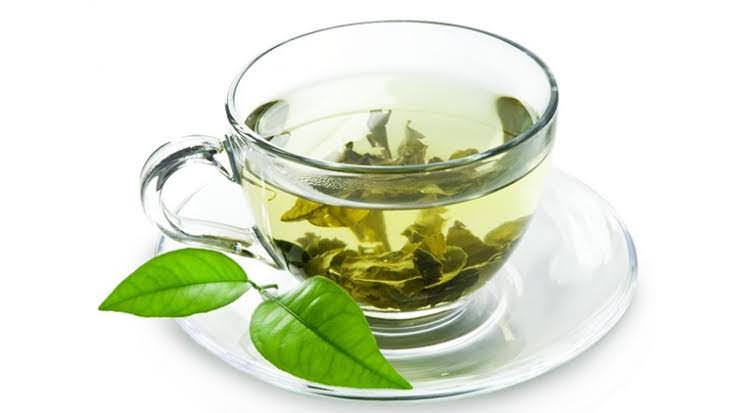 Green tea
When it comes to skin health, green tea can delay signs of aging, protect the skin from UV rays, improve skin texture, and reduce acne. Green tea is loaded with antioxidants and other properties which can fight inflammation, bacteria, and treat makeup allergy.
Directions:
Brew green tea bags or a few minutes

Let the tea cool down

Pour into an ice cube tray

Apply green tea ice cubes on the face repeatedly for 10 to 5 minutes.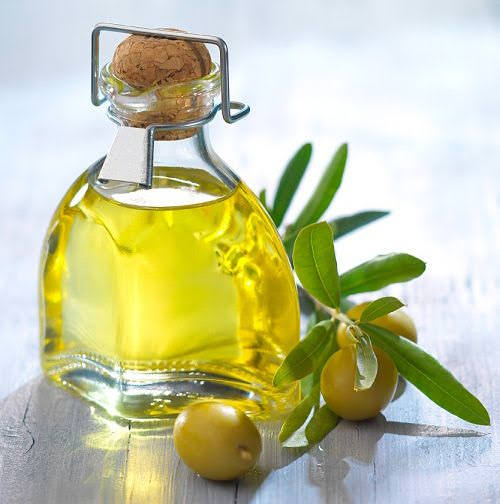 Olive oil
Olive oil works best for the itchy skin. This rich oil efficiently works on inflammation and reduces antioxidant that helps to soothe eczema-affected skin. It also an excellent moisturizer and lock in the moisture, which is perfect for winter skin.
Directions:
Apply a small amount of olive oil to the affected area.

Allow it to absorb into the skin.
Pro tip: You can use olive oil as a body moisturizer to give your skin that extra dose of moisture.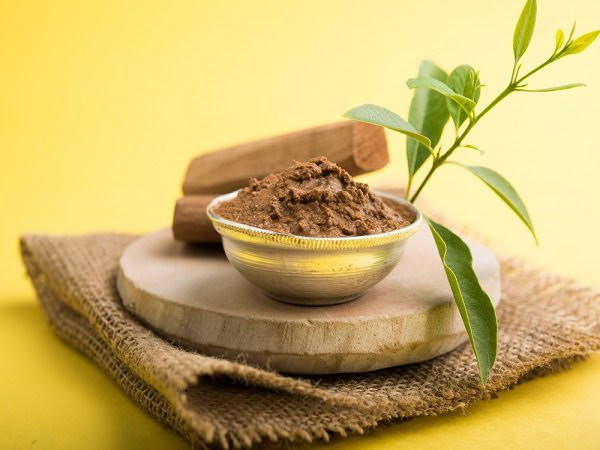 Sandalwood
Sandalwood is a natural astringent which has anti-viral and antiseptic properties. It is also anti-inflammatory. Sandalwood has a beautiful and calming fragrance.  It is perfect for treating an allergic reaction to cosmetics.
Directions:
Mix a one tsp of sandalwood powder and few drops of rose water.

Mix well to form a smooth paste.

Apply the mixture on the affected area and leave it on for 15-20 minutes.

Rinse off with cold water.
Tip: Use this pack all over the face for a brighter, oil-free look.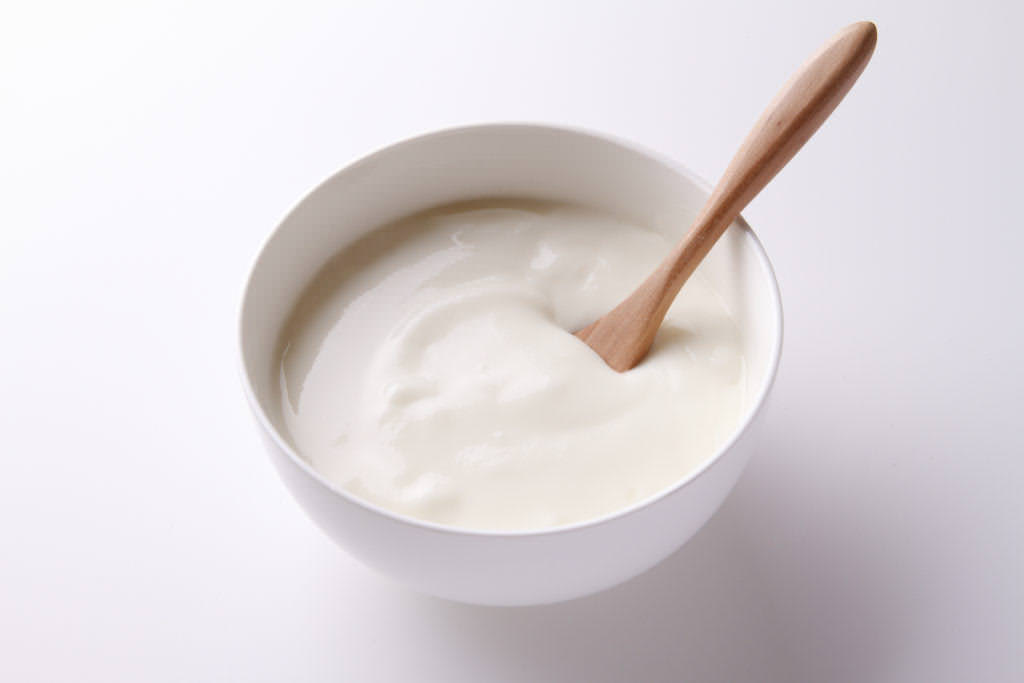 Yogurt
Yogurt contains vitamin B2, or riboflavin, that ensures you have glowing and healthy skin. Riboflavin helps keep the skin moisturized. It also promotes regeneration of cells makes healthy cellular fats. Yogurt can be used as a DIY home remedy for getting relief from skin allergic reactions caused by makeup products.
Directions:
Apply one tablespoon of fresh yogurt onto the affected area.

Leave it for 15-20 minutes.

Rinse off with cold water.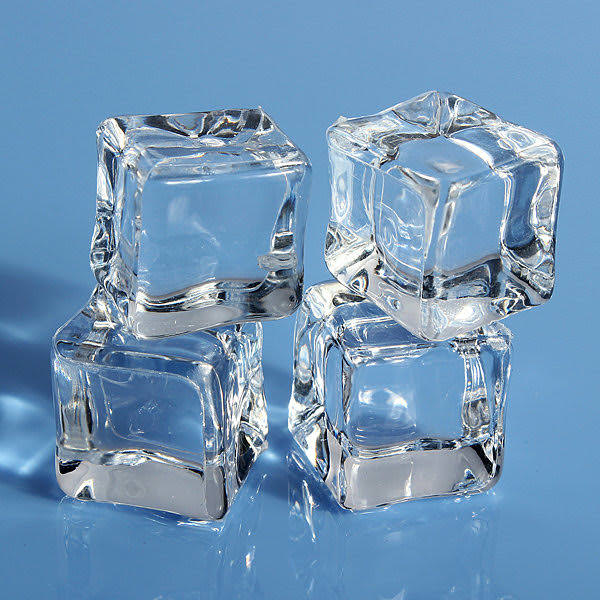 Ice Cubes for Quick Relief from Makeup Allergy
Ice cubes soothe sunburnt skin and also treats inflammation. Rubbing ice cubes on the skin tightens it and increase the blood circulation. It also gives an instant fresh glow. Ice cubes can help on minor skin allergy and even pimples.
Directions:
Apply ice cubes over the affected area.

Press over skin for few seconds

.

Repeat for 10-15minutes.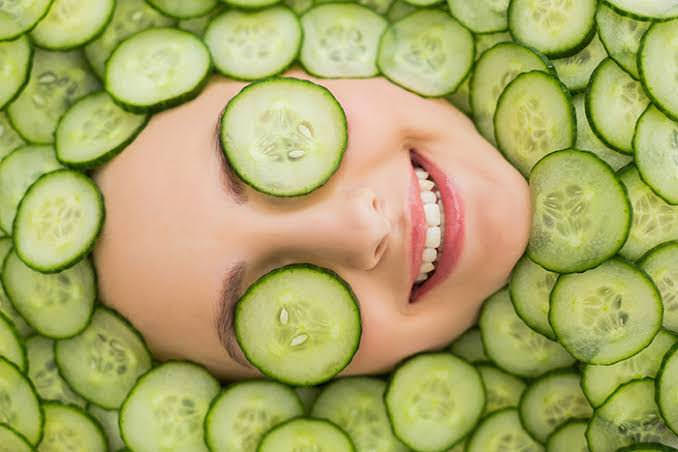 Cucumber
Cucumber has many skin benefits. It helps in removing eye bags, dark circles, and puffiness, and regular consumption of cucumber can help you retain beautiful skin. It contains nutrients like biotin, vitamins A, B1 and C, and potassium. It has a cooling effect and can be used to treat allergy.
Directions:
Cut cucumber into thin slices

Apply over the area

Let it sit for 15-20 minutes
If still there is no improvement in your allergic reaction after using these natural remedies, visit a dermatologist as soon as possible!