I'm here to share my experience with Roop Mantra Ayurvedic Medicinal Face Wash in five variants – Mix Fruit, Aloe Vera, Cucumber, Lime & Mint Neem. Roop Mantra is quite a famous brand for its Ayurvedic and herbal range of skincare products. They sent me their face washes, along with Roop Mantra Ayurvedic Medicinal Cream and Roop Mantra Zero Pimple Gel for consideration which I'll be reviewing anytime soon!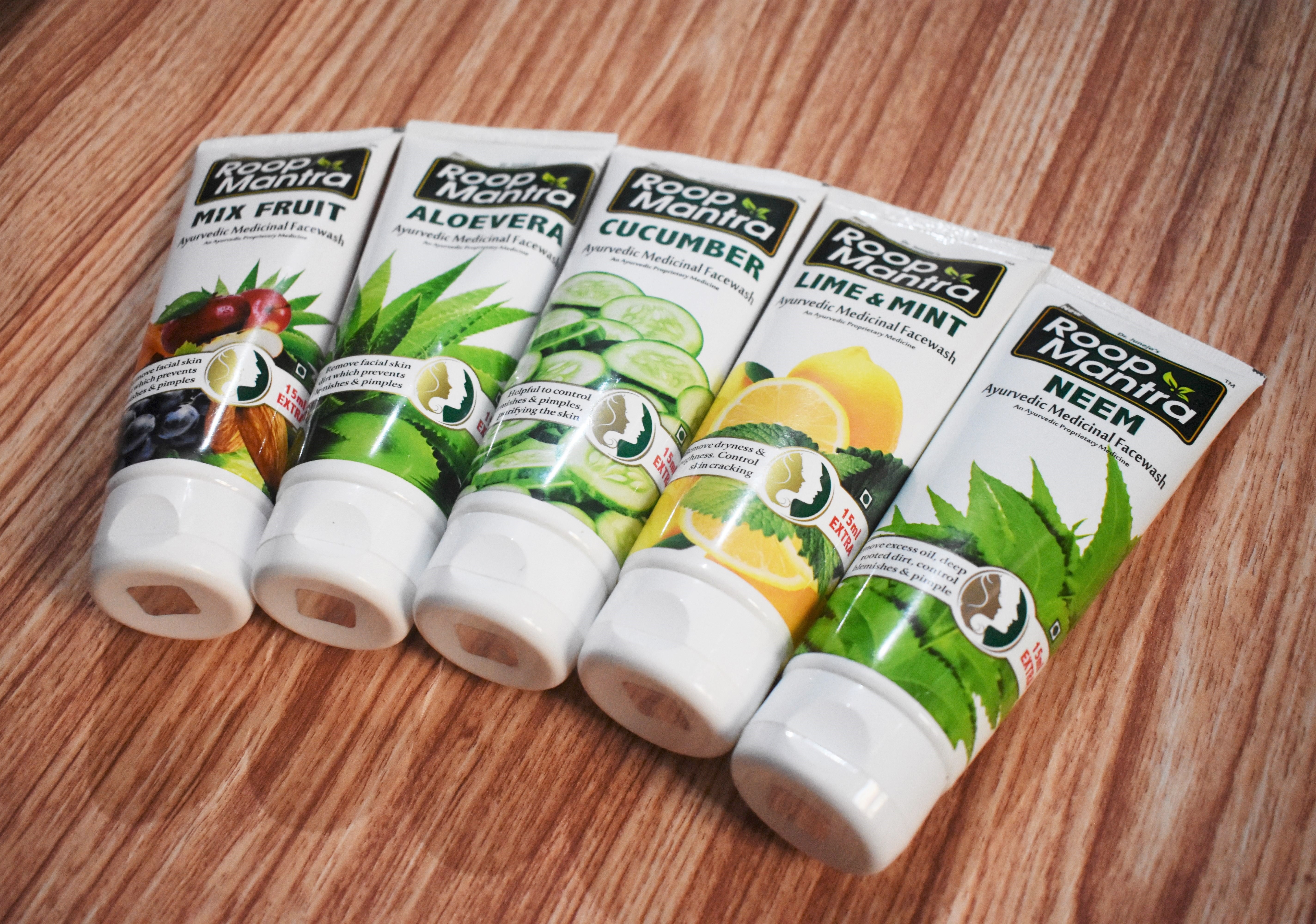 I'm a fan of natural and chemical-free beauty products as they're good for the skin as well as don't harm it in the long run. These face washes looked promising to me. They come in a plastic tube with a flip-top cap that shuts tights. However, some of the product always remains in the dispensing opening.
Details are printed on the backside of the face wash, which has its directions, ingredients, price, etc. However, the full ingredient list is missing, and only the key ingredients are listed. It makes me skeptical of its ingredients and whether it contains any preservatives or sulfates. I have contacted the Roop Mantra PR regarding this and will update here if I get any response. After using each of these face washes thoroughly, here goes my review on these…
Each face wash is priced at Rs. 83/- for 100 ml + 15 ml free
Roop Mantra Ayurvedic Medicinal Face Wash – Cucumber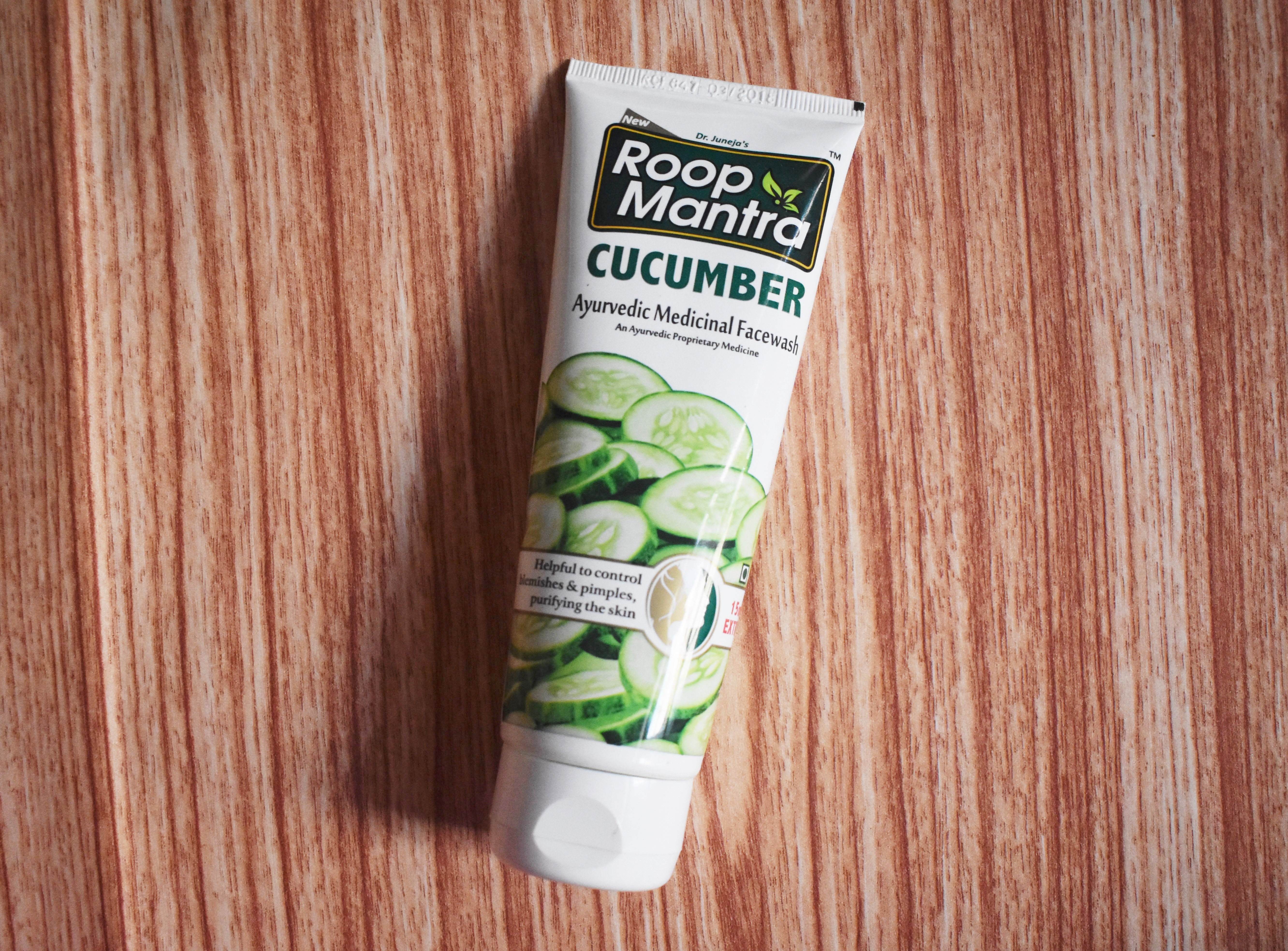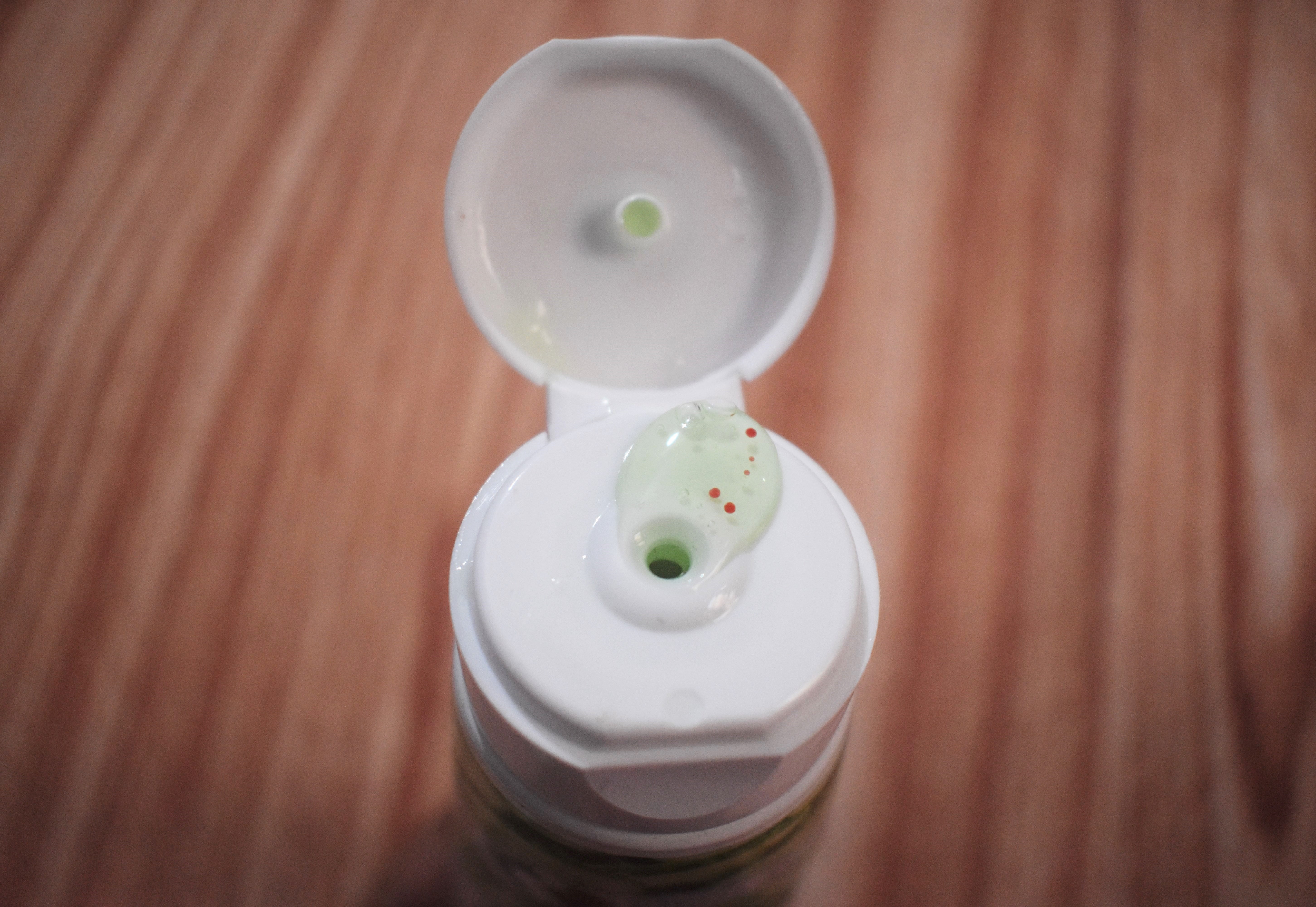 An Ayurvedic face wash composed of the herbal extract of Cucumber, Neem, Aloe vera, and Pudina.
Controls blemishes, pimples and purifies the skin
Remove excess oil and dirt while retaining skin moisture
This a light green gel face wash that has a sweet faint cucumber fragrance. It also has mini exfoliating beads. This face wash feels light on the skin and cleanses the skin gently. It doesn't rip off moisture out of the face.
Roop Mantra Ayurvedic Medicinal Face Wash – Lime & Mint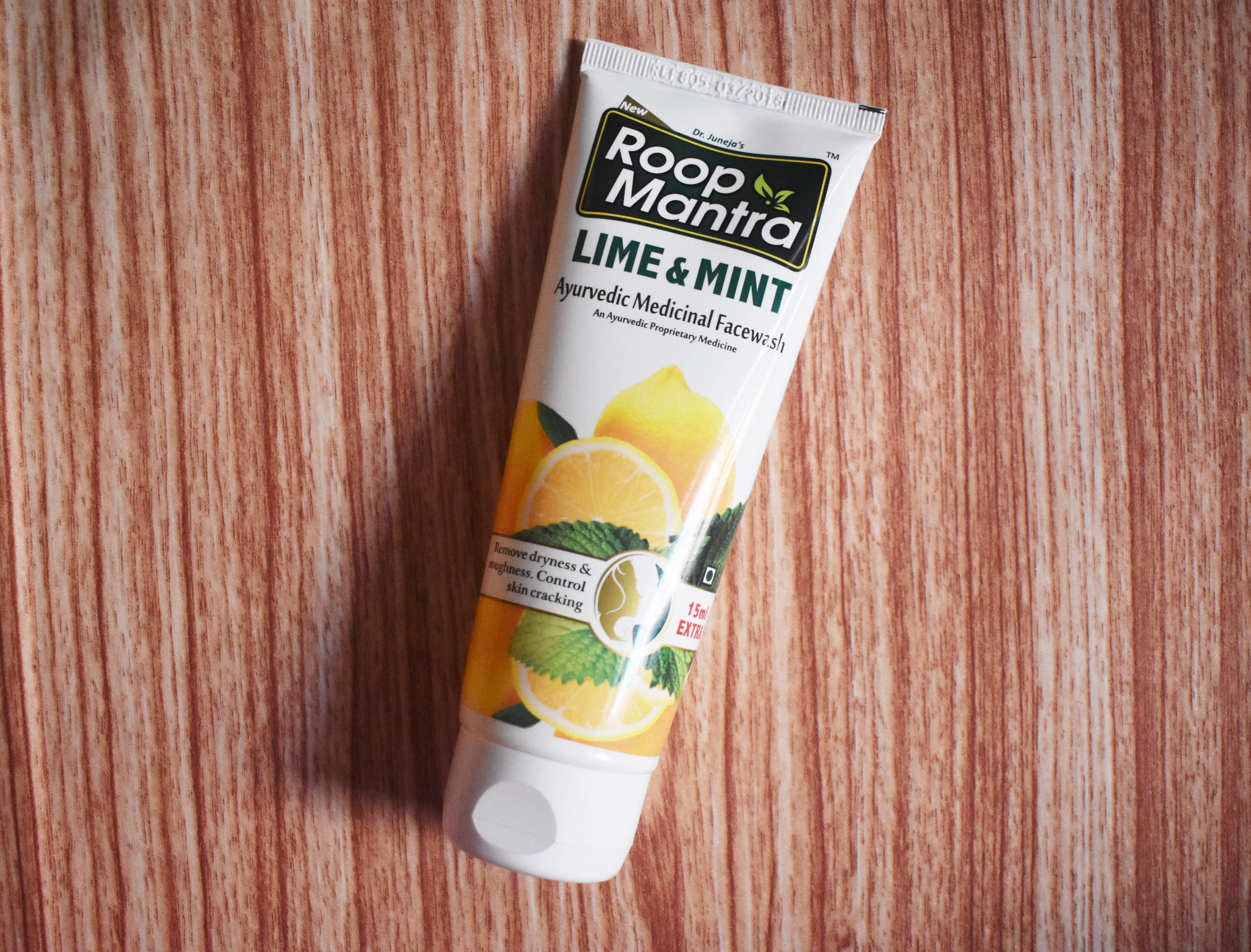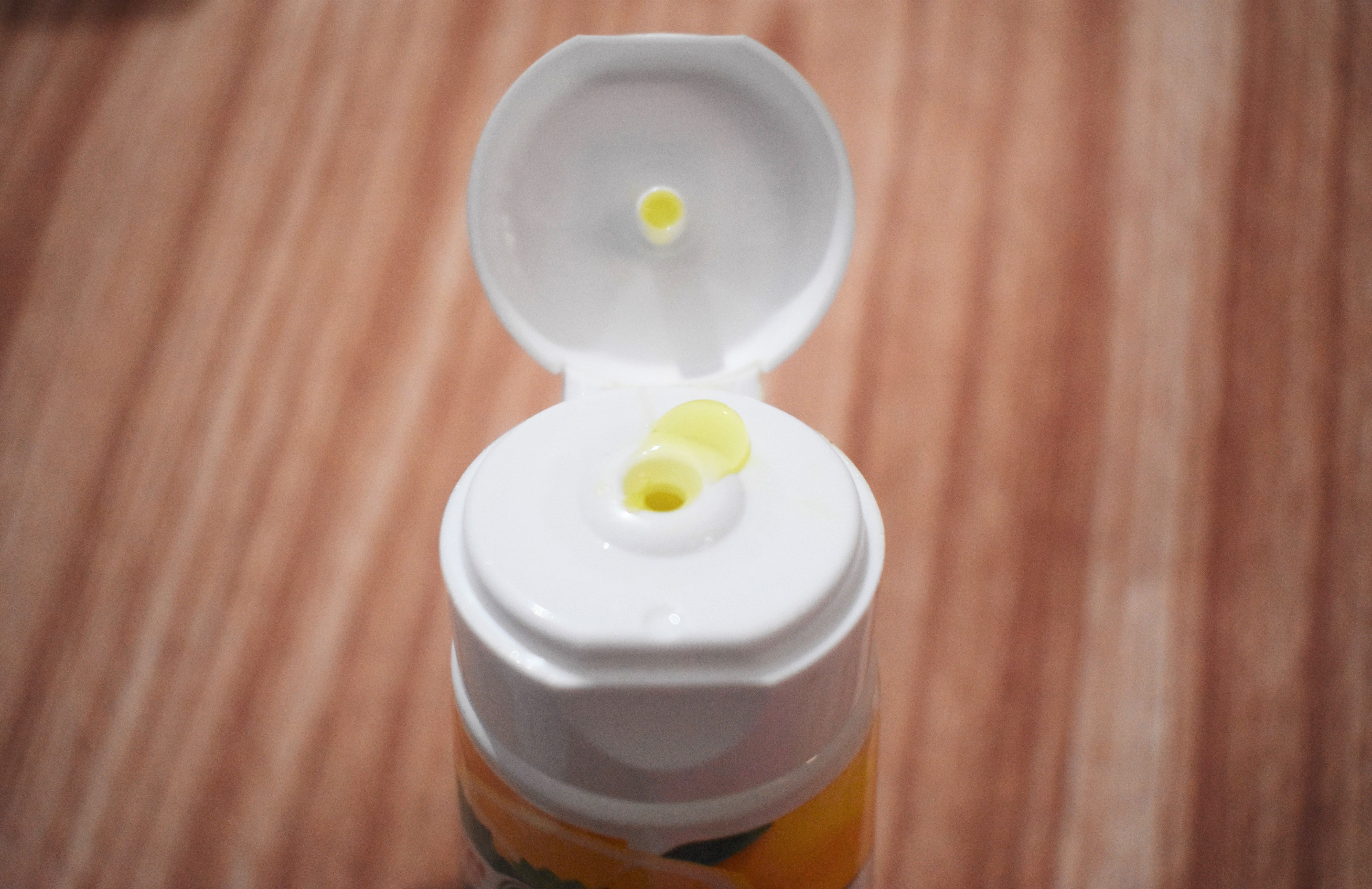 This skin moisturizing face wash is a blend of the natural extract of lemon fruit, Tulsi, Pudina, and Aloe Vera, which provides proper nourishment to the skin.
Removes dryness, roughness and control skin cracking.
Remove the facial dirt and retain skin moisture.
Lime & Mint is my favorite out of these face wash variants. It has a fresh and citrusy whiff to it. It is in yellow color and has a medium gel consistency. After using this, my face looks squeaky clean, and bright! It's just great for oily skin. It may leave dry skin feeling stretchy, so use less quantity if you have dry skin.
Roop Mantra Ayurvedic Medicinal Face Wash – Mix Fruit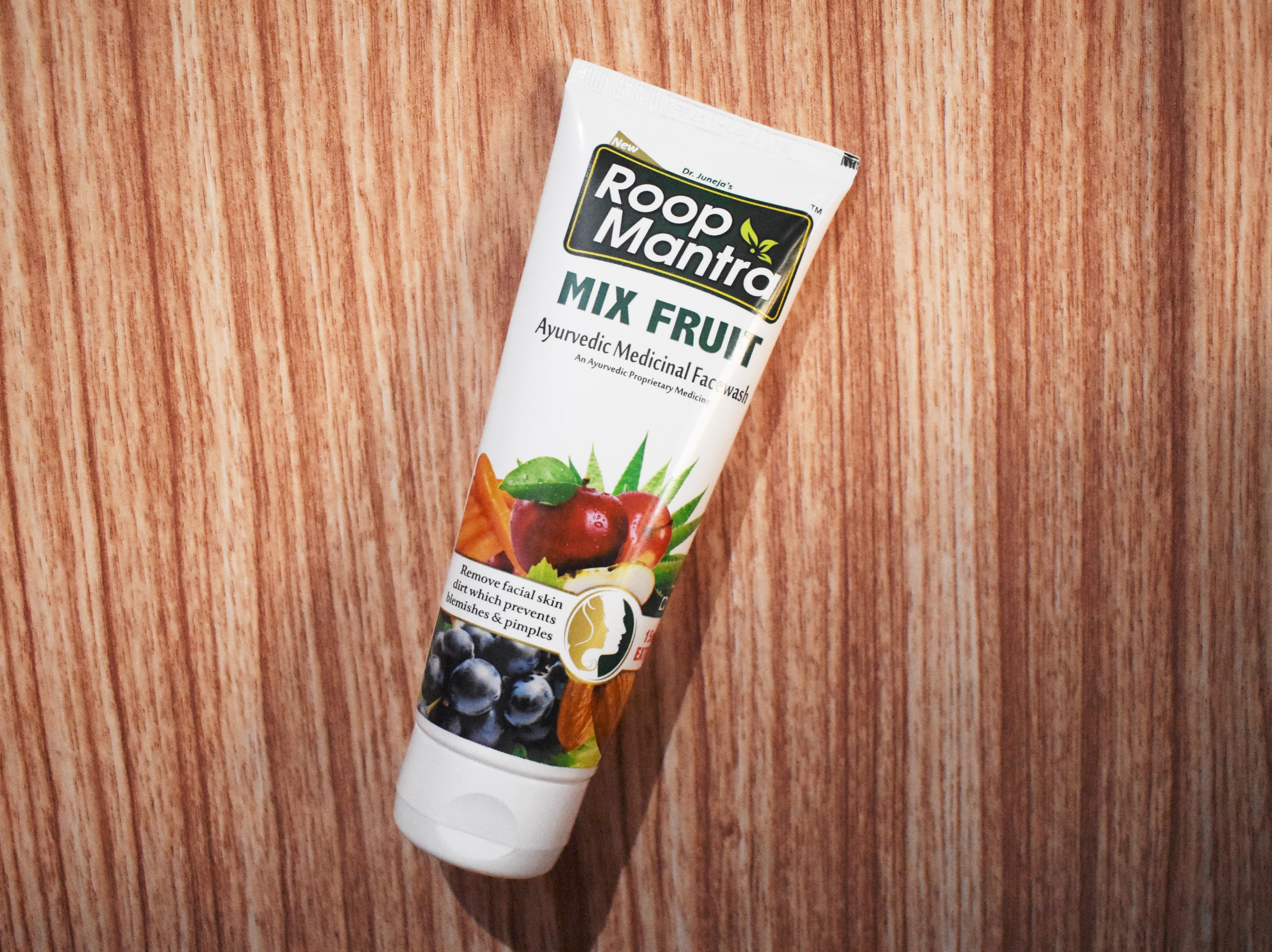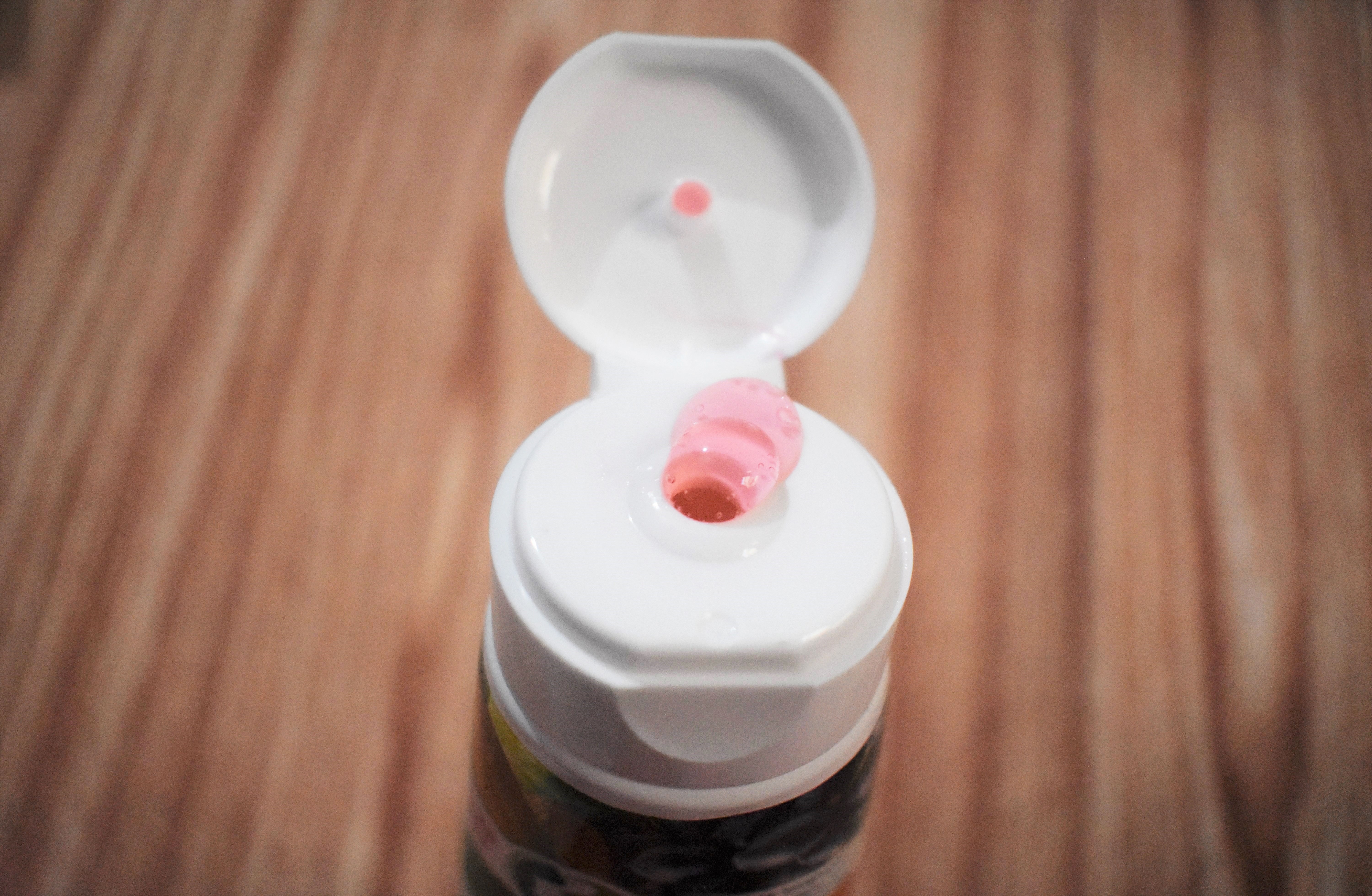 A medicinal face wash is a blend of natural fruit extracts like apple, grapeseed, carrot, Aloe Vera, and Almond. It provides complete nourishment to the skin.
Prevents blemishes and pimples by removing facial skin dirt
Provides deep cleaning, enhancing skin glow
Enriched with natural fruit extracts, this face wash is quite pampering. It has a fruity fragrance that smells artificial. This red-colored gel wash is loving to the skin and cleans it mildly. It makes my skin looks fresh and rejuvenated. It works well for all skin types.
Roop Mantra Ayurvedic Medicinal Face Wash – Neem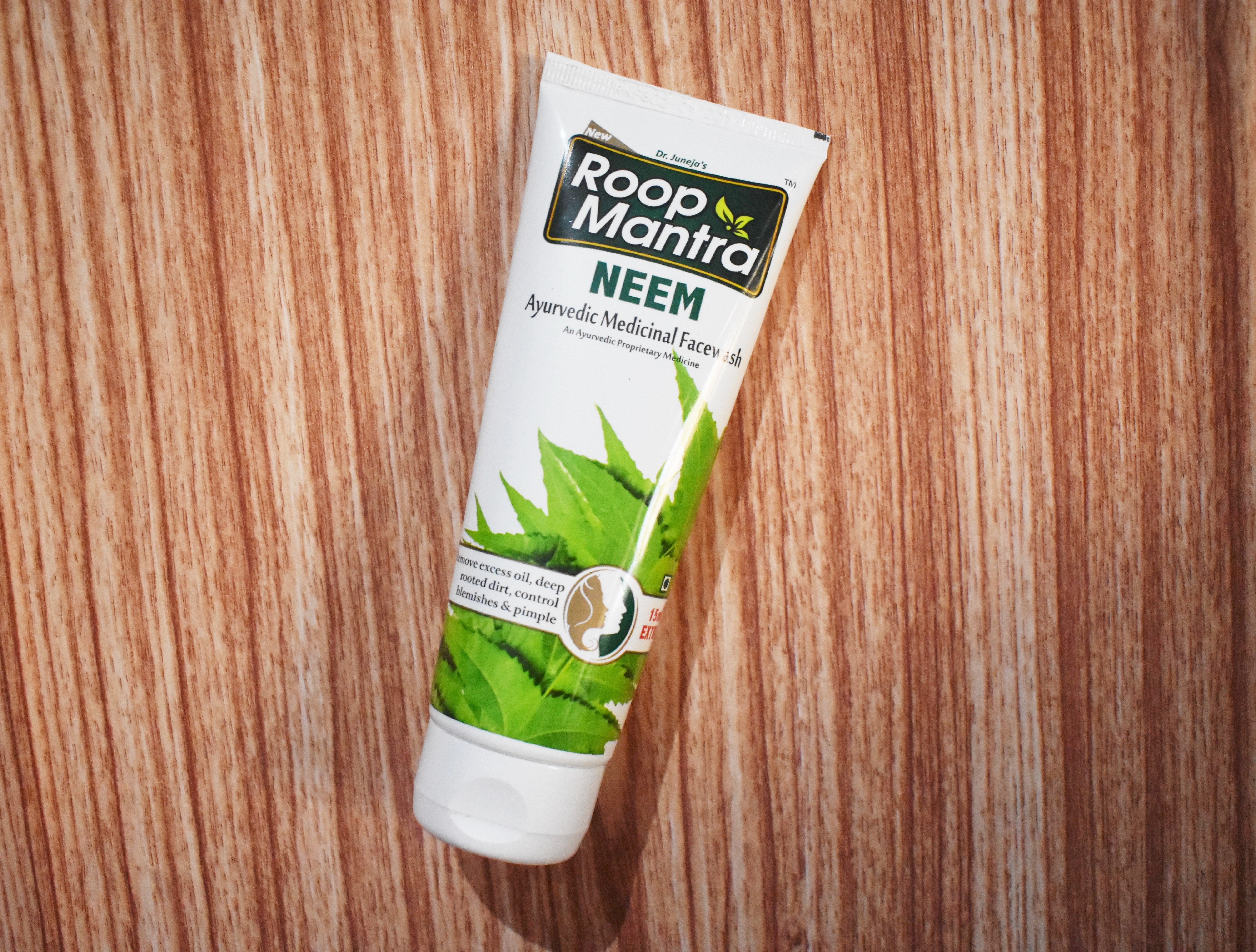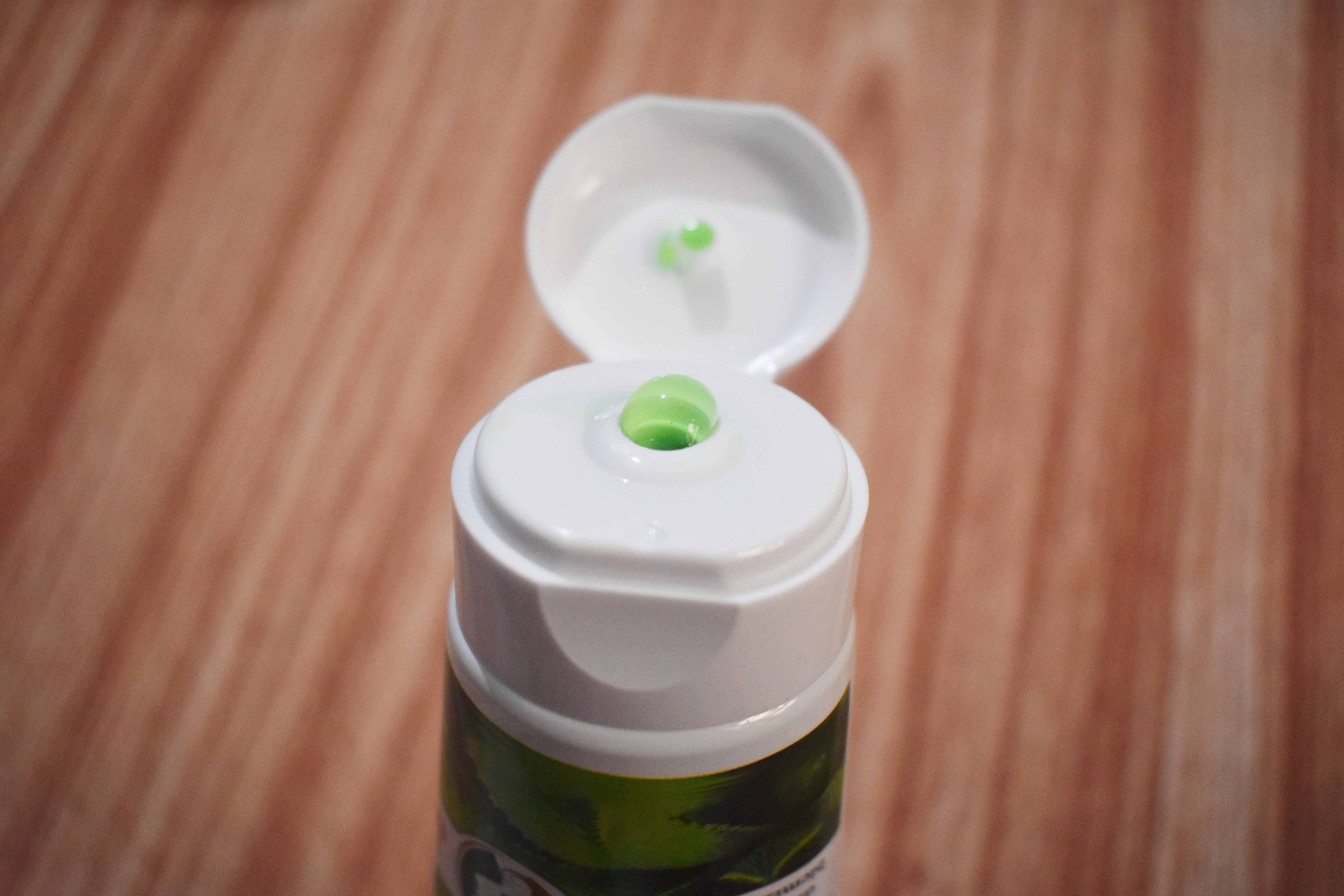 The deep cleanser face wash contains the goodness of Neem, Tulsi, and Turmeric, which has antibacterial and antifungal properties.
Removes excess oil, deep-rooted dirt, controls blemishes and pimples.
Exfoliates skin and makes it dirt and germ-free.
This face wash smells of fresh neem leaves. It cleanses the skin from deep within and leaves oil-free, smooth skin. This face wash is best for summers when you get pimples and acne. And it takes care of these summer skin issues.
Roop Mantra Ayurvedic Medicinal Face Wash – Aloe Vera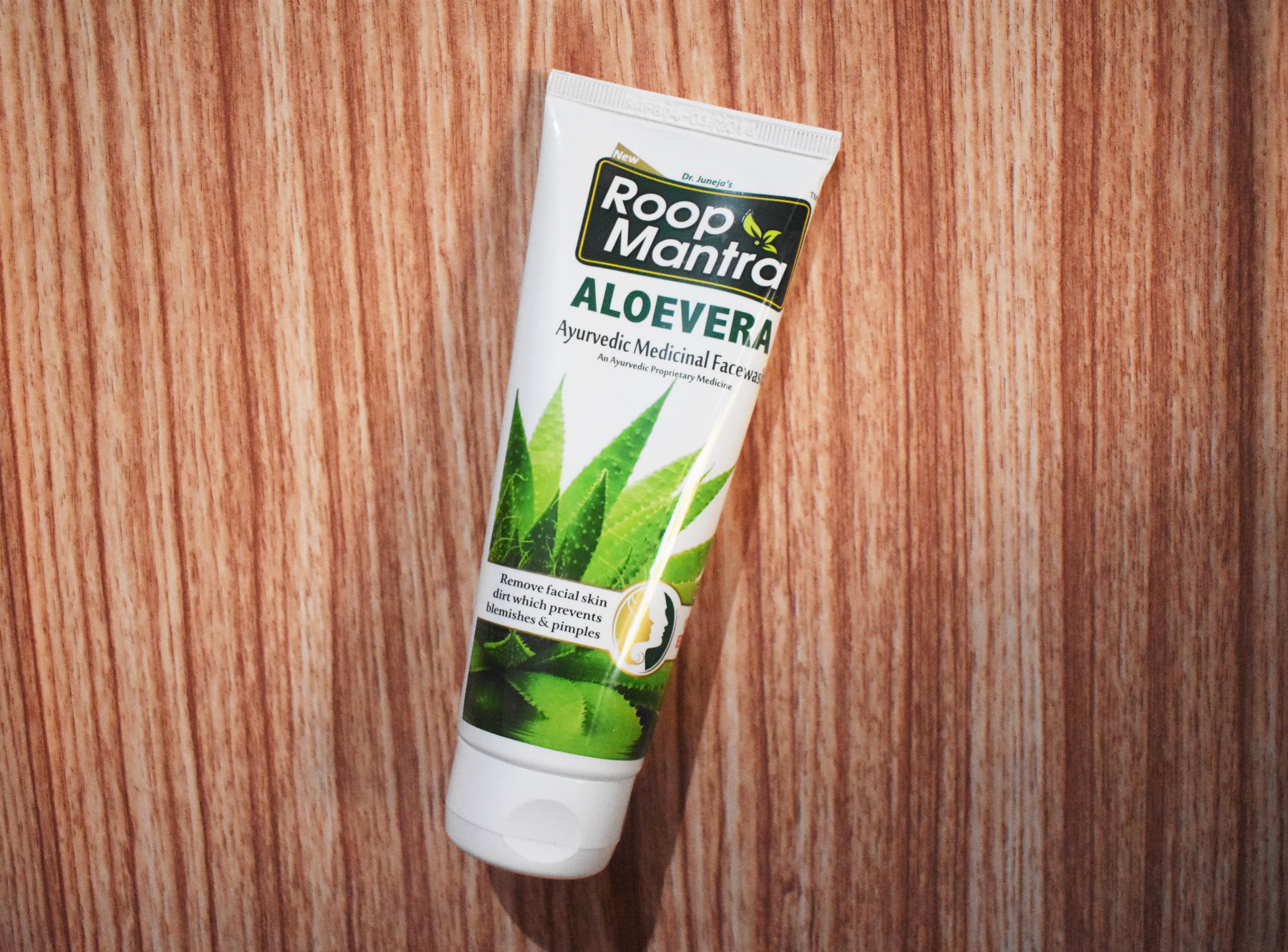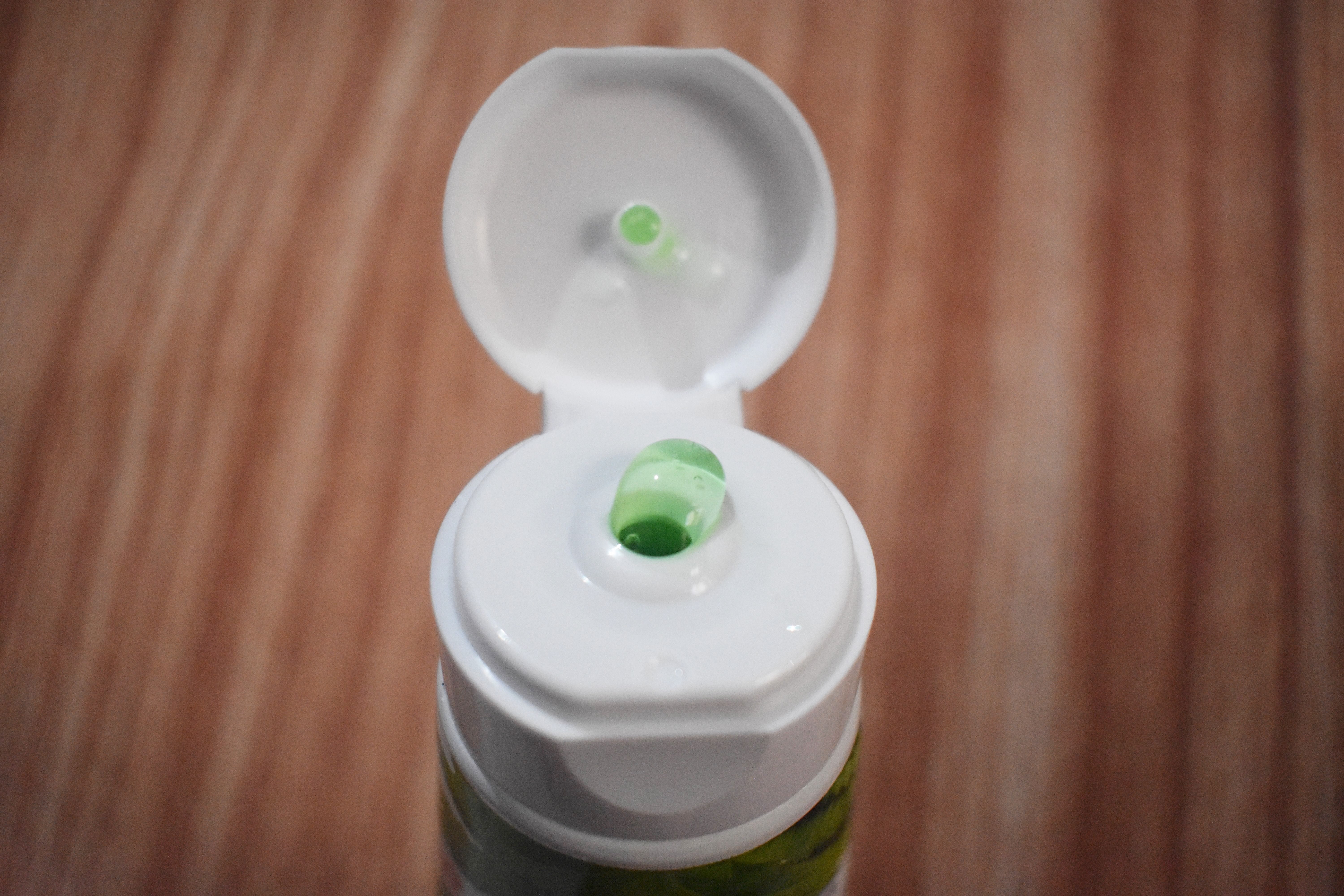 This ayurvedic proprietary face wash is enriched with the goodness of herbal extracts of Aloe Vera, Tulsi, and Neem leaves.
Removes facial skin dirt, which prevents blemishes and pimples
Remove signs of premature aging and retain's skin moisture
It has a strong herbal fragrance of Aloe Vera. It cleanses the skin well like other variants and leaves skin smooth and oil-free. This is again a good choice for oily and combination skin types.
Roop Mantra Ayurvedic Medicinal Face Wash Review
Final Word
Each of these face washes is gel based which is suitable for all skin types. I would personally prefer Neem and Lime & mint Variant for my oily skin. These face washes lather well and leaves the skin smooth after using. They do a great job at cleansing the skin just like any other face wash. It is fairly priced and has a good quantity, however, It would've been more transparent if they listed all the ingredients along with the key ingredients. You can try and pick any variant of the face washes if you prefer Ayurvedic herbal formulations with missing complete ingredients list.
You can shop for Roop Mantra products from Nykaa here.
Collaboration with Roop Mantra. The brand sent me these face washes in exchange for an honest review.
Related Posts