When you have a face wash that works wonderfully on your skin, your skincare game instantly gets stepped up. It happened to me too.
I've tried many face washes, cream-based, gel-based, liquid ones, and I was just averagely satisfied with them. Nothing exciting actually happened while using them.
Not more than a few months, I purchased this hyped, bloggers' praised face wash, which is natural and organic and I'm now head-over-heels in love with it. It's Just Herbs Silksplash Neem-Orange Rehydrant Face Wash, which fared so good on my skin. Continue reading to know more about my experience…
About this product: An Ayurvedic face wash with the natural goodness of neem, Chandan (sandalwood) and honey. It gently removes the last traces of dust, grime, and makeup residue yet retaining the skin's inherent moisture. Ayurveda states that Sandal Wood is moisturizing and anti-inflammatory. Calendula acts as a natural antiseptic and antibacterial agent with sun radiation protective properties.  Ayurvedic ingredients such as Aloe Vera, Honey, and Orange peel deeply moisturize, leaving the skin with an amazing sense of freshness and a velvety sheen all day long.
Price: Rs. 345/- for 100 gm | Buy it from Nykaa
Ingredients: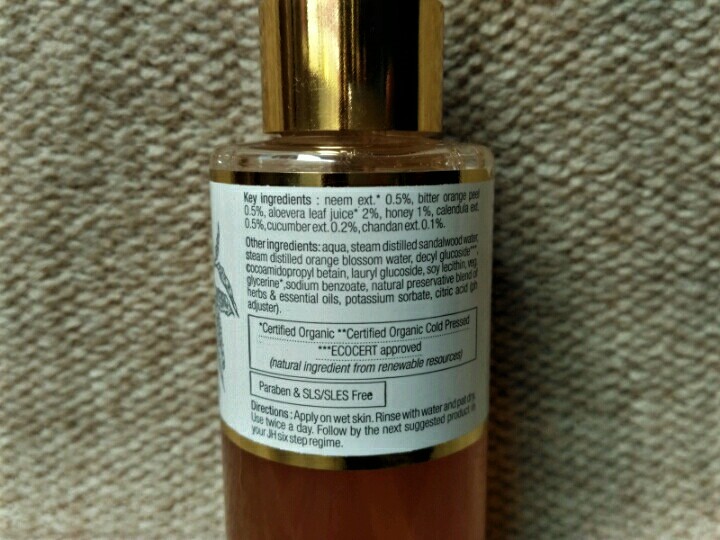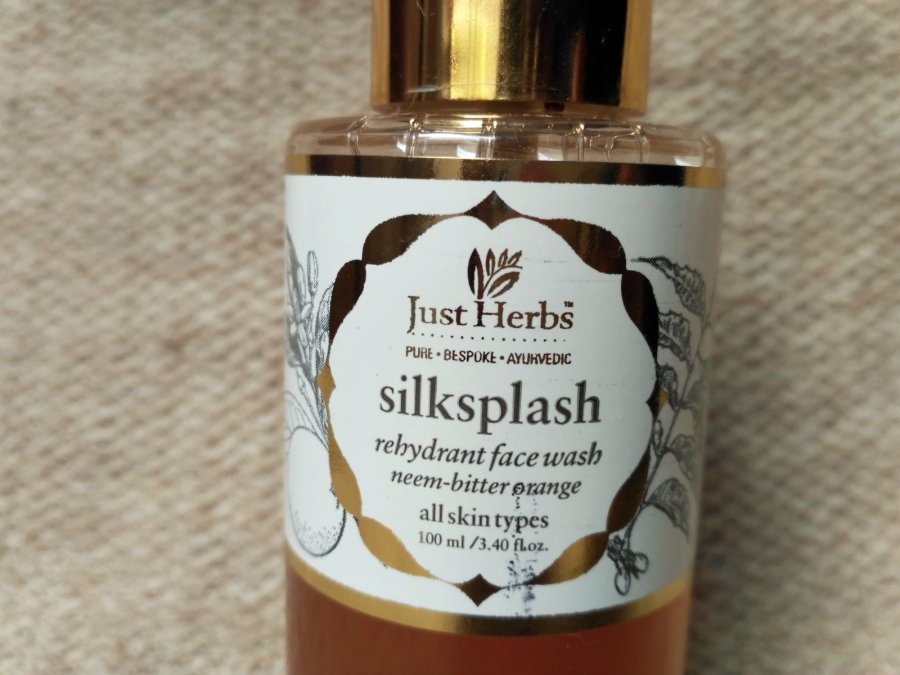 My Experience with Just Herbs Silksplash Rehydrant Face Wash
This face wash was on my wishlist for so long and I got lucky when I finally purchased it in an online sale at a good discount. It comes in a plastic bottle with pump packaging. It's so convenient to use! It has a mixed fragrance of honey and orange.
This face wash is orange-colored and gel-based and it takes 2 pumps of this face wash to wash my face. I apply it on a damp face and gently massage it till it forms a soft foamy lather. I leave it for a minute to absorb all of its goodness in the skin.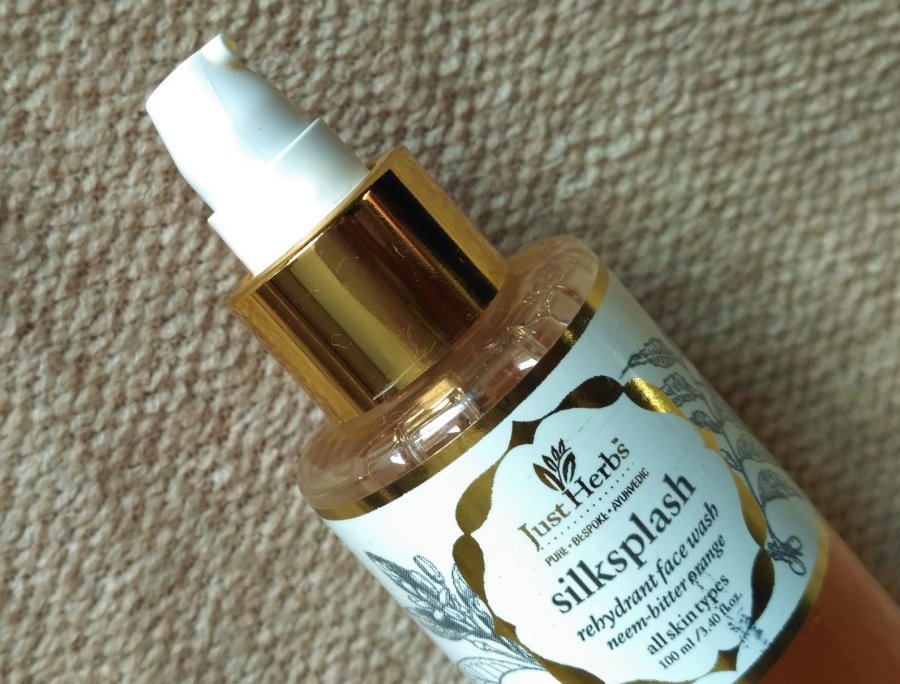 This face wash takes time to get washed off, but it's worth it! It cleanses away the dirt effectively and gives me ultra-soft and velvety, glowing skin. Also, it doesn't dry out my oily skin. It feels as if my skin is rejuvenated and clear.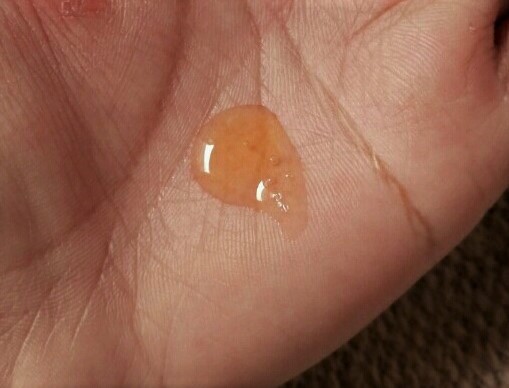 The glow is because of the presence of honey, bitter orange and neem as ingredients. So this is why this face wash was praised all over by Indian beauty bloggers. It keeps my skin looking fresh and oil-free for a few hours. This is much, much better than the foaming face washes I used for my oily skin.
I love using it every day and it kind of cheers up my dull skin. When I used this, it felt so gentle on my skin, yet it cleansed it so well. It will suit every skin type.
Pros
SLS/SLES, paraben-free
Certified organic fash wash
Contains natural and organic ingredients
It is gentle on the skin and cleans effectively
Smells fresh
Leaves skin soft and glowy
It suits every skin type
Cons
Some may find this face wash pricey
Just Herbs Silksplash Rehydrant Face Wash
Final Word
So far this is the best face wash I've used on my skin. It's 98.2% natural and is gentle on the skin which is the best part. It leaves skin soft, supple and radiant with the first use itself! It's different than other face washes you get in the market. It might feel pricey but totally worth every rupee as it works wonderfully. I do recommend it!