Hey ladies! My skin is behaving well these days, and I'm kind of open to experimenting with new skincare stuff. A month ago, I discovered a face wash that worked for my oily skin and pimples too!
I'll review that face wash today, which is Pond's Pimple Clear Face Wash. It claims to reduce pimples in just three days and fights skin oiliness. To know if it stood true to its claims, keep on reading.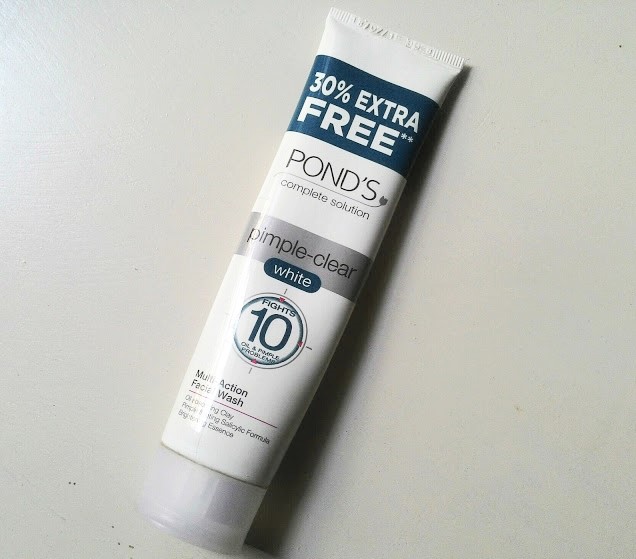 About the product: New Pond's Pimple Clear with clinically proven Active Thymo-T Essence, a unique anti-pimple combination formulated with thyme and pine oils. A difference you can see in just 3 days. Modern life puts more pressure on our skin than ever before and an urgent need exists for clinically proven pimple products. Pond's first revolutionary Lock + Clear technology targets pimple germs at the root and helps cleanse them away. With regular use, choose clearer skin!
Readers like you help keep The Beautyholic running. When you buy through links on our blog, as an Amazon Associate, we earn from qualifying purchases at no extra cost to you.
Price: Rs.  for 50 g | Buy it on Amazon or Nykaa
Ingredients: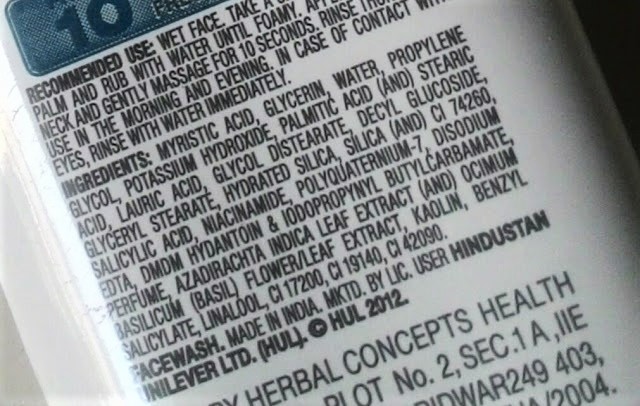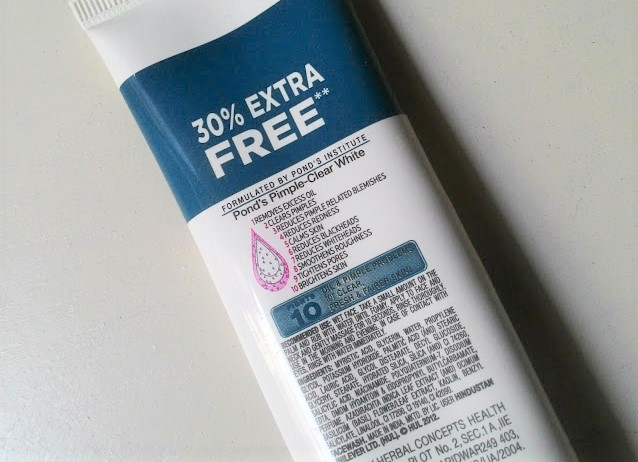 Pond's Pimple Clear Face Wash Review
This face wash comes in a white plastic tube with a white flip cap. The packaging is quite simple, and I got 15 g extra. Yay! 🙂
I searched for a good face wash for oily skin, so I stumbled upon this one. After reading positive reviews, I got it and used it for 3 months.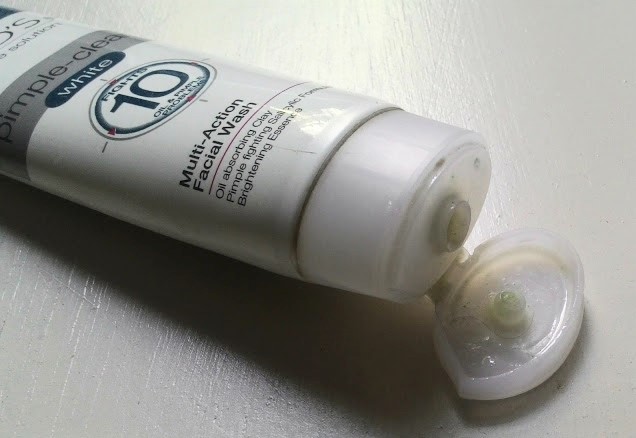 Pond's Pimple Clear face wash is in light green color with dark green granules. These scrubbing granules are effective for everyday mild exfoliation. It smells lemony and has a thick consistency, and just a pea-sized amount is required for the whole face.
After using it, my face looks brighter and matte. But it leaves my skin dry sometimes, and I had to use a moisturizer afterward to hydrate my skin. I guess it will suit the oily, acne-prone, combination, and sensitive skin types the most, but I doubt how it will work on dry skin. Because it may make your dry skin drier post washing, and you'll need a good moisturizer.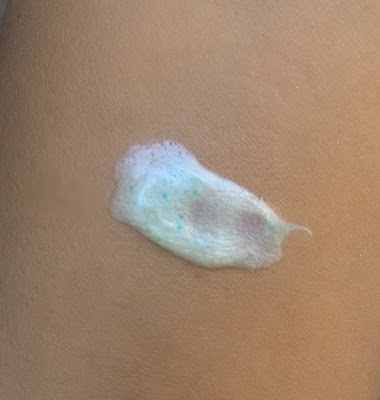 I have used almost all brands, and I can say this face wash from Pond's helped manage my skin's oiliness. It cleanses deeply and rinses off without any hassle. Small scrubbing granules do mild exfoliation. I love how it leaves my skin squeaky clean.
Coming to the pimple clearing part, I noticed fewer pimples than before, and it helps to avoid them to an extent. It was the first face wash that actually soothed my pimples. So now Pond's Pimple Clear Face Wash is one of my Holy Grail face washes!
Pros: 
Affordable drugstore face wash
Gets rinsed off easily.
Leaves skin clean and fresh.
Has mild scrubbing granules.
Avoids pimples
Cons:
Leaves skin dry sometimes.
Pond's Pimple Clear Face Wash
Final Word
I liked this face wash so far as it worked well for my oily skin and pimples. This face wash leaves my skin clean, soft and oil-free for a long time. It does its job well in every aspect except leaving the face dry which can be taken cared of with moisturizer. For oily and pimple prone skin I highly recommend it!