VLCC Diamond Facial Kit Review
Hello, beautyholics! How is the weekend going for you? Weekend for me means relaxing in solitude and getting some skin TLC. Sipping on tea or coffee while wearing a face mask. How does that sound?
This weekend I'm pampering myself with VLCC Diamond Facial Kit. I've stopped visiting parlors for facials because once when I went the attendant scrubbed my face so hard that my skin got irritated. Since then I've decided not to go there and prefer to do it in my own vicinity.
VLCC isn't a new brand for me as I've used its VLCC Skin Defense Rose Water Toner. I and my mom decided to pamper our skin with this diamond facial kit. Scroll down to know our experience with it…
What does it claim?
The precious gem has been traditionally known as a woman's best friend. VLCC has taken this relation a step further and has designed a complete facial with Diamond Bhasma which fights premature aging of the skin and offers an instant glow and polish to the skin. Diamond Bhasma or ash is obtained through heating and pulverizing diamonds with herbs and has cell renewing and rejuvenating properties. It hydrates and detoxifies skin, improves skin's metabolism & helps in absorption of active ingredients.
Readers like you help keep The Beautyholic running. When you buy through links on our blog, as an Amazon Associate, we earn from qualifying purchases at no extra cost to you.
Price: Buy it Here
Ingredients: 
VLCC Diamond Facial Kit Ingredients
How to use?
VLCC Diamond Facial Kit How To use
Shelf life: 3 years
Contents:
Comfrey Cleanser cum Toner – 10g
Diamond Scrub – 5g
Diamond Detox Lotion – 5ml
Massage Gel – 10g
Diamond Wash-off Mask – 10g
Oil Free Moisturizing Gel – 10g
VLCC Diamond Facial Kit Review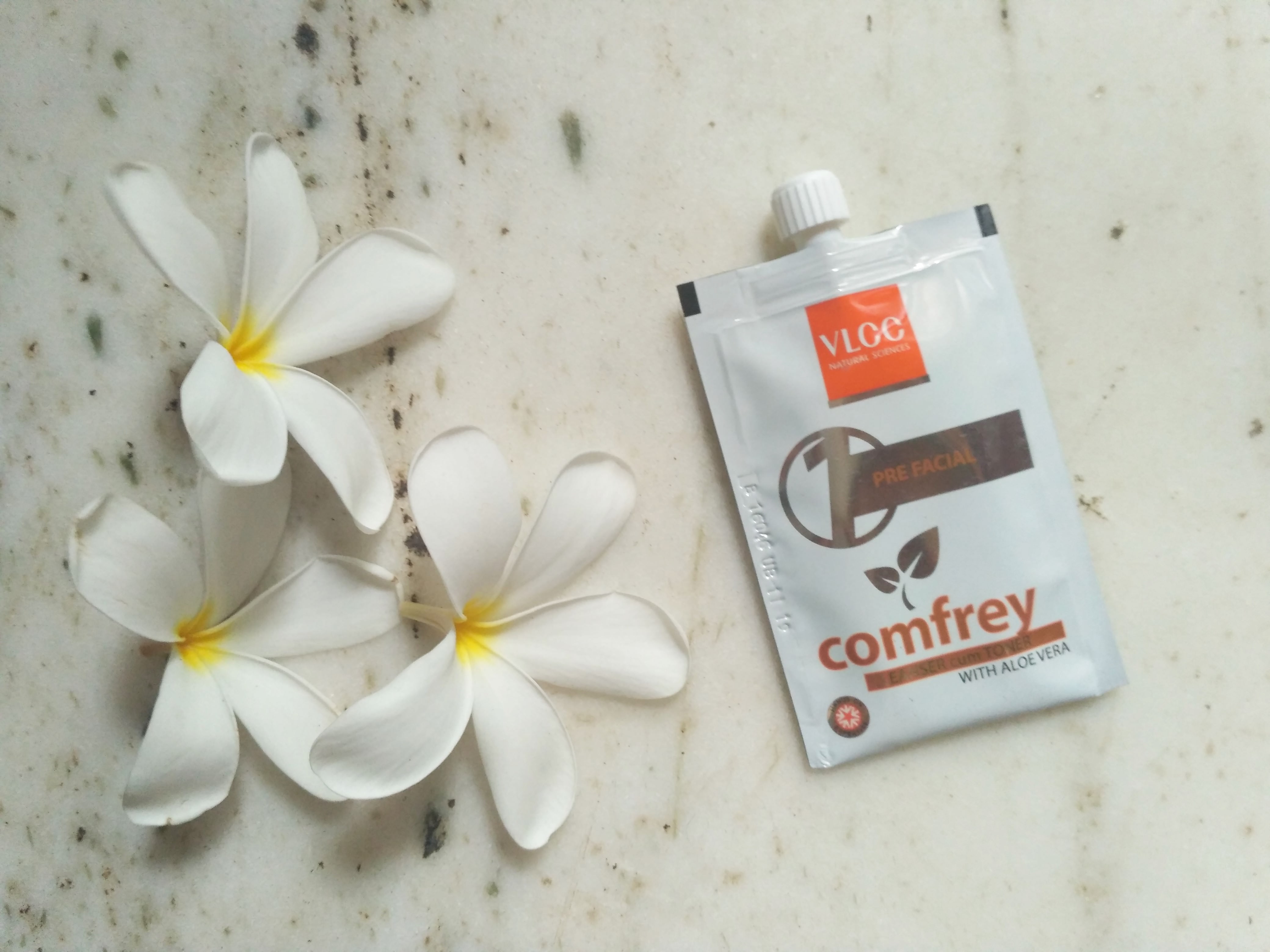 VLCC Comfrey Cleanser cum Toner
This is the first step of facial. It's a unique 2 in 1 formula, cleanser, and toner both in one product. I took 3 pea-sized amount of this cleanser and massaged onto my skin. It smells like Mogra and I just love that scent. Then, I wiped off with a moist cotton pad.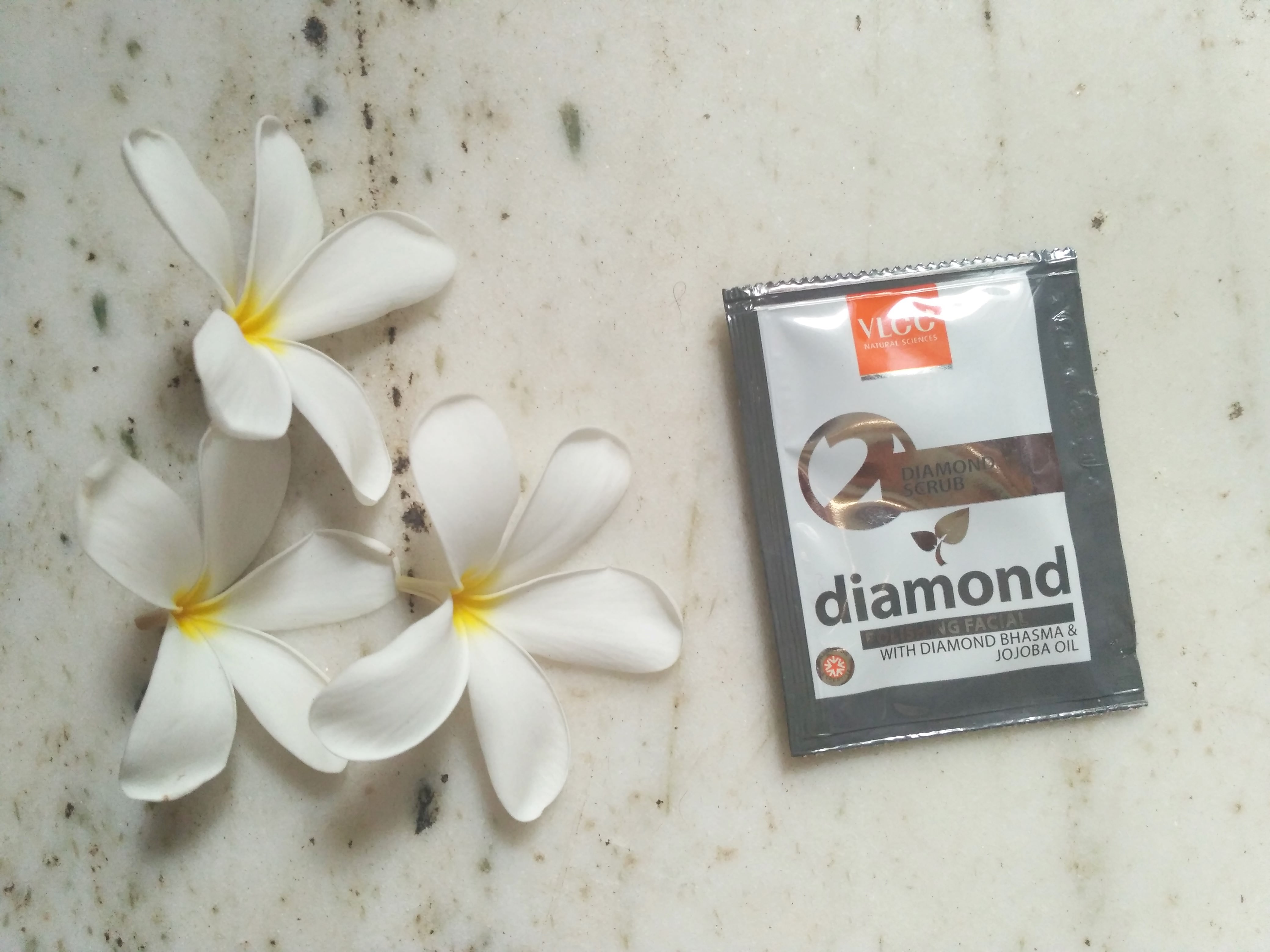 VLCC Diamond Polishing Facial Scrub
This is a clear gel scrub with mini scrubbing granules. Some of you might find it abrasive but it was good for my oily skin. I scrubbed my face in circular motion for 3-4 minutes.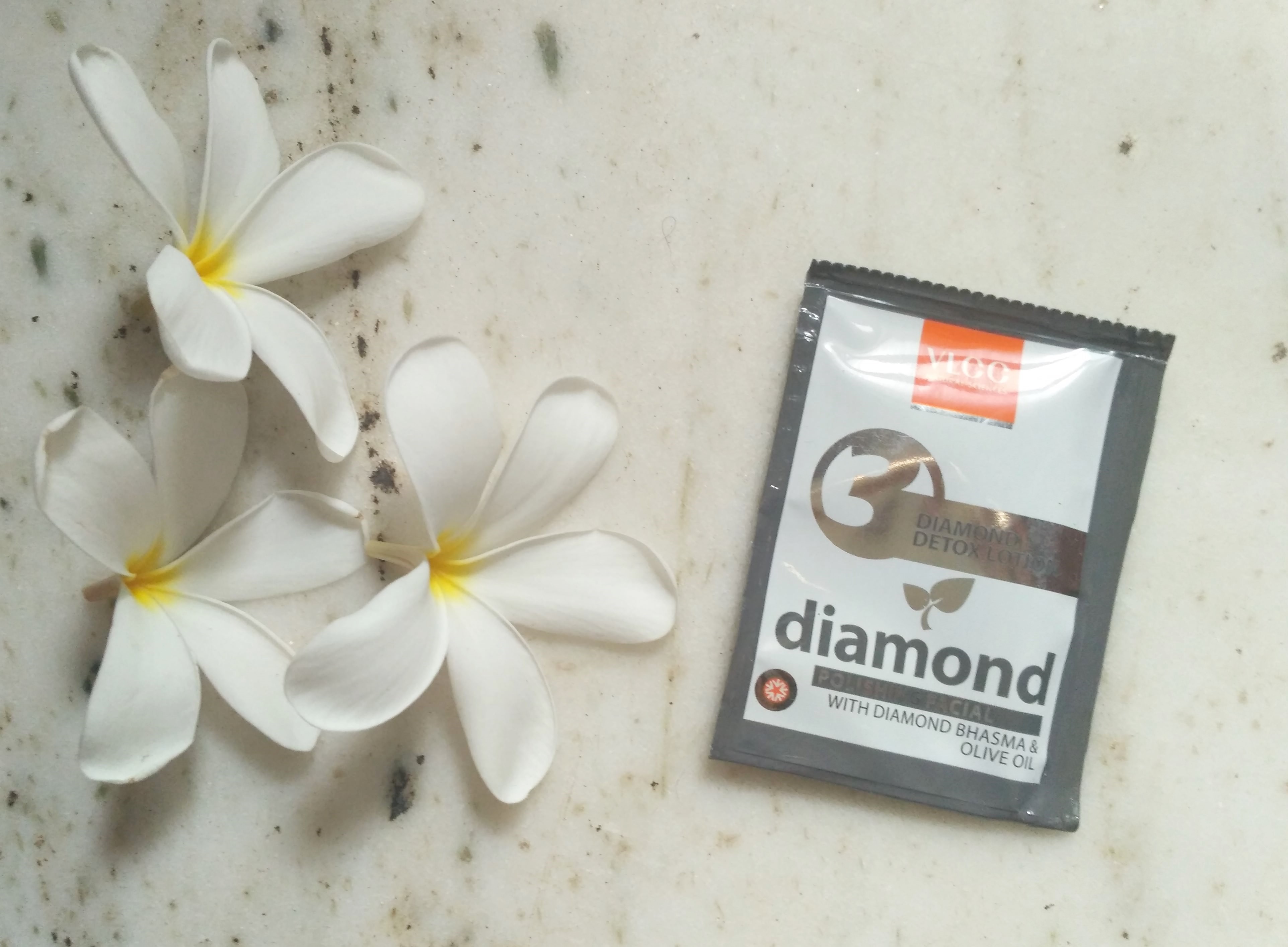 VLCC Diamond Detox Lotion
The third step is to apply this lotion which contains diamond bhasma. I massaged it on my face until it got absorbed. This lotion made my skin glow.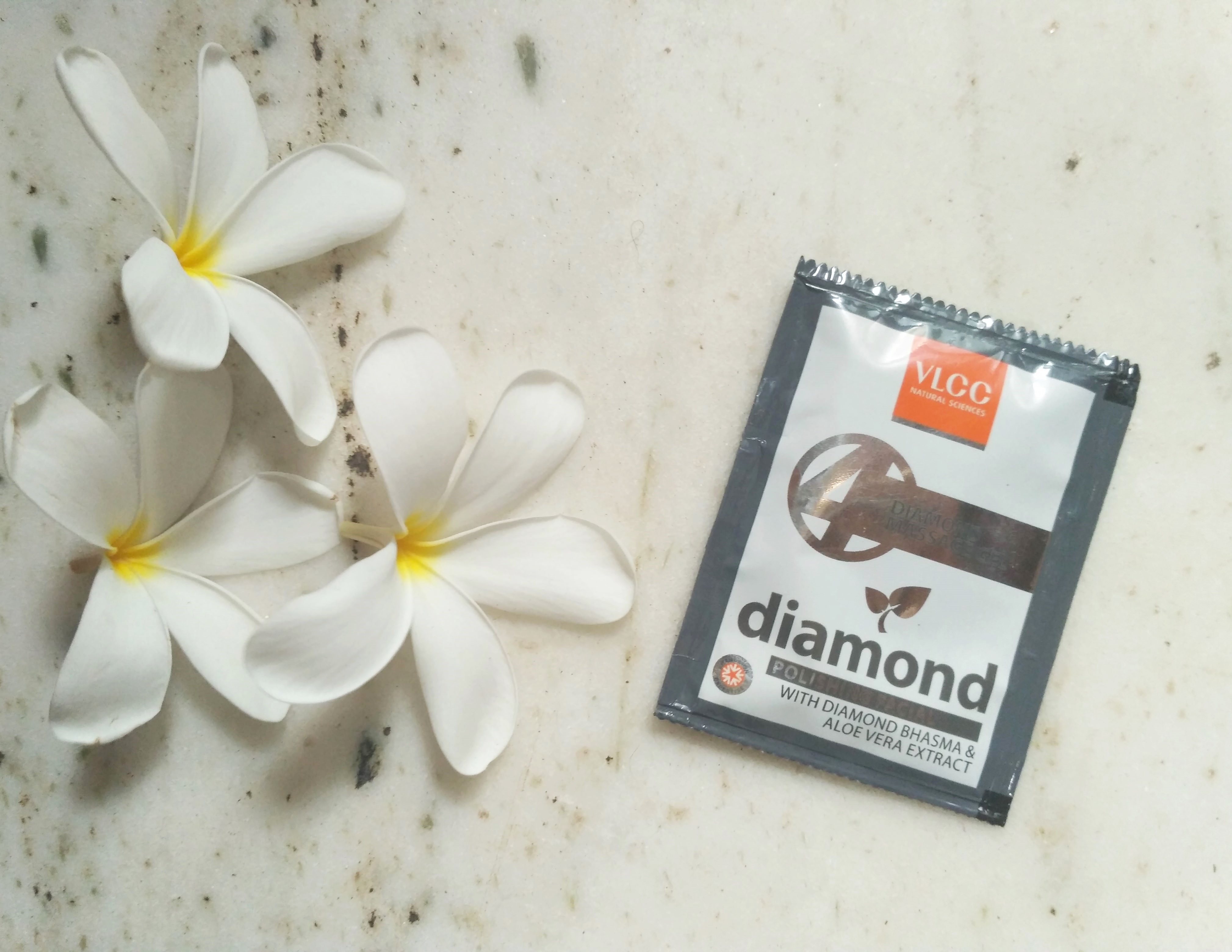 VLCC Diamond Massage Gel
This gel looks interesting as it has shimmer particles which I guess is diamond bhasma. It's a thick gel which gets absorbed after massaging for 10-15 minutes. It feels good on the face and neck. After I'm done with the massage, I clean it up with a moist cotton pad.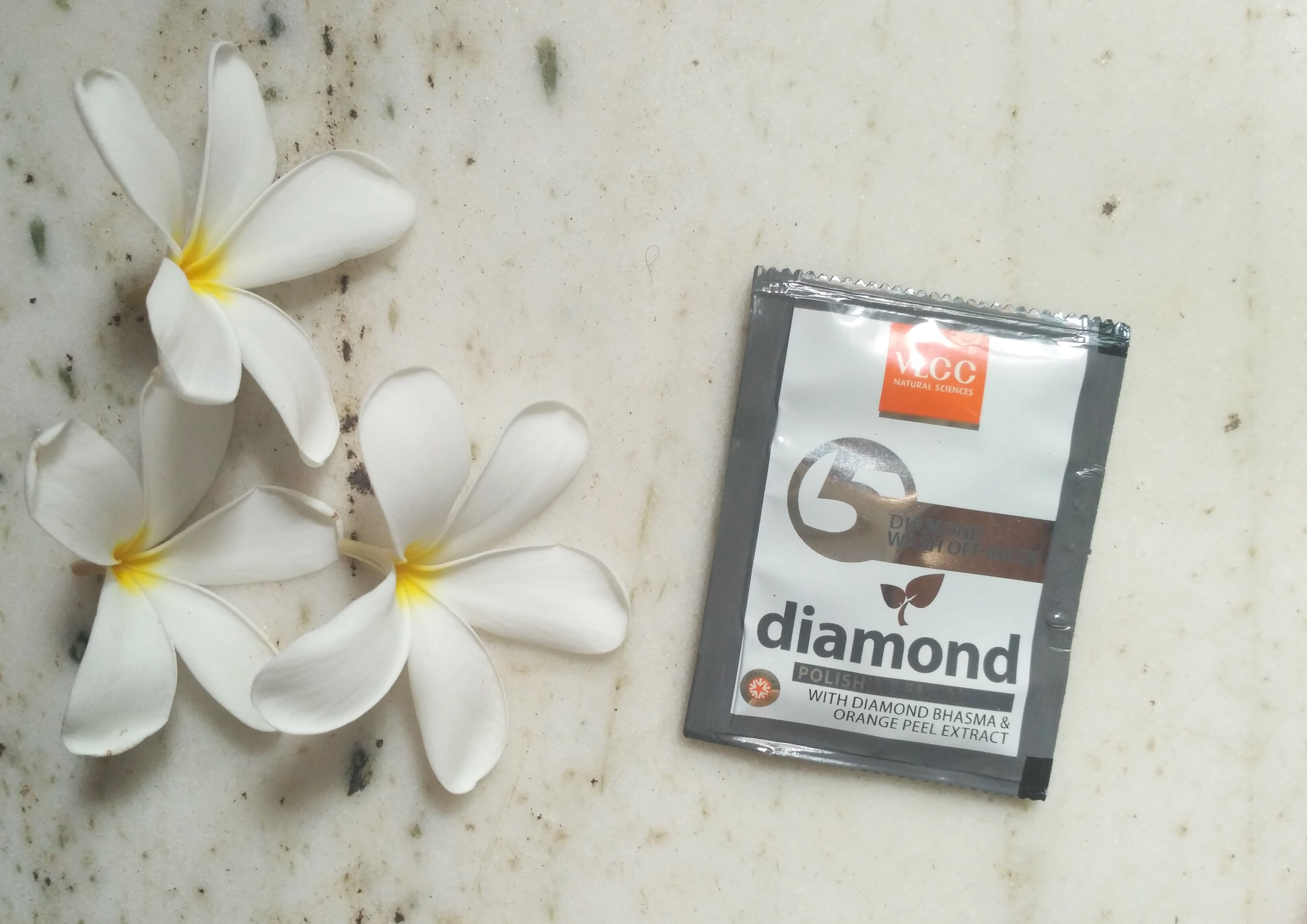 VLCC Diamond Wash Off Mask
After massaging my face, it was time to apply the diamond-infused face mask. It's pearly white in color and thick in texture. I applied a thin layer and left it for 15 minutes. As the mask dried I washed off my face as just cleaning with the wet cotton pad would've made my skin greasy. This mask moisturized and skin and left it ultra soft.

VLCC Oil-free Moisturizing Gel
The last step of the facial is to apply this light moisturizer which has SPF 15 in it. It's a yellow-colored gel which got absorbed into my skin. It felt a bit sticky after application though that stickiness vanished within few minutes.
VLCC Diamond Facial Kit
Final Word
All in all, this facial kit made my skin smooth and radiant. Though I didn't witness any glow or brightening effect, it polished my skin. It was moisturizing for my skin so it will suit all skin types especially the dry skin. The whole process was indulging and my skin felt refreshed. The scrub made my oily skin free from dirt and dead skin which was a plus for me. However, if you're expecting a brightening effect then you might get disappointed. This mini facial kit comes really handy for weekend pampering when your skin needs extra love. It lasts 3-4 usages.
So this was my experience with VLCC Diamond Facial Kit. Do you prefer doing facial at home too? Share with us.
Related Posts