If you are familiar with makeup, then you will know that eyebrows tattooing is a permanent procedure on your eyebrows.
While tattooing your eyebrows, you should always go for a shape that suits your face shape. This procedure will help you in ensuring that your eyebrows are outlined and have the perfect fill.
And with perfect eyebrows, it means that your shape will be defined in a good way. Women with uneven hair growth may also consider this procedure to rectify hair loss conditions. Also, you will be able to say goodbye to using eyebrow pencils daily, which wastes time and money.
So here are some pros and cons of tattooing eyebrows to help you decide whether you should go it or not.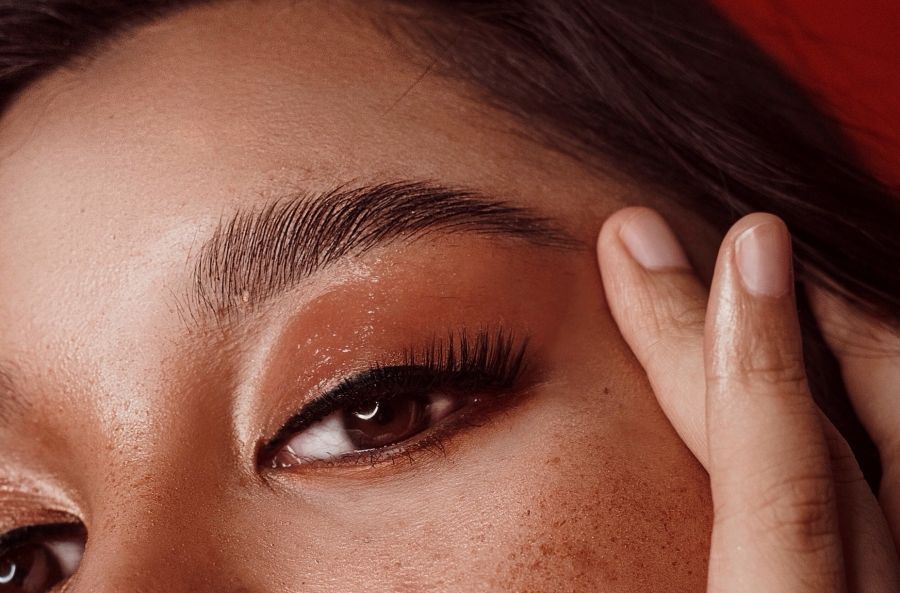 How Long Eyebrows Do Tattoos Last?
An eyebrow tattoo will start fading away after around one or three years after tattooing. This will mean that you won't be required to go for the procedure as often as the other method of eyebrow drawing.
Over a certain period, your tattooed eyebrows will start to fade and lose their color. Hence to keep rocking the filled eyebrows, you will be required to go for touch-ups after a period of like 7 to 8 months.
Also, things like how long you've been exposed to the sun and also your care for skin will determine how long the procedure will last before they fade away. Also, skin type will determine how long it will last; for example, people with oily skin the procedure will take a short period and then start fading away. At the same time, those with normal or dry skin will take a longer period before they start fading away.
Pros of Tattooing Eyebrows
There are several pros of eyebrow tattooing. Some of them include the following:
Rectify hair loss condition
If you suffer from hair loss conditions around your eyebrows, this should be your way to go. Always go for the best tattoo gun for lining for the best results. Since when you tattoo your eyebrows, it will give them a permanent look of both color and shape. Hence you will be able to restore your confidence around people.
Time saver
If you use makeup, then you must have the idea that it can take much of your time, especially drawing your eyebrows. You have to draw them using your eye pencil, and then you have to correct mistakes using eyebrows corrector. Due to the introduction of the best tattoo machine around the world, we can save time. Since eyebrows tattooing is permanent, it means that you won't have to draw them daily.
Helps in shaping the face
Most people are not good at drawing and shaping their eyebrows since, as we all know, not everyone is an artist. While tattooing your eyebrows, you should always go for a shape that suits your face shape. This is because shaping your eyebrows will help in defining your face. Something permanent like eyebrows tattooing will help in that since drawing daily, one may fail to do the same shape. Most women will prefer this type of eyebrows because one can easily care and maintain them.
Saves you money
Tattooing your eyebrows is a permanent condition, unlike drawing eyebrows daily where you have to buy the eye pencil to draw your eyebrows. Some women who don't know how to draw may hire someone to do it; hence at the end of the day, this small cost may end up being so expensive. Therefore tattooing may be the best option when you want to save on your makes.
Cons of Tattooing Eyebrows
Eyebrow tattooing also has some drawbacks. The cons include the following:
Skin infection
If you have sensitive skin that gets irritable, easily tattooing your eyebrows may not be such a good idea. It is because when you are done with tattooing your eyebrows, you may end up getting infections in the affected area. One may end up developing a permanent scar on the tattooed area, especially if you don't use the best tattoo machine around the world.
It is extremely painful
As they say, anything good does not come easy, the same goes for permanent tattooed eyebrows. Anyone who has ever had a tattoo any part of his or her body knows best that it is the most painful experience to encounter. This does not exclude the eyebrows tattooing since its part of our body. The area around the eye is so tender, so having the place tattooed can be so painful. But due to the evolution of technology, best tattoo machines around the world has helped in reducing the pain one goes through. Also, one can go for numbing creams for tattoos. The pain does not take a long time to end.
Changing the world's preferences in eyebrows shape
Tattooing your eyebrow is a permanent condition. Due to changes in lifestyle and everything moving so fast, you may find that the style you choose may be outdated within a short period. This may end up being a disappointment to you since you only have one choice of eyebrows. Shaping eyebrows is considered a past thing since, in today's generation, champions for bushy, unkempt, and large eyebrows.
It is expensive
Tattooing is not an easy job; hence one has to be a professional to do it. This means that for you to get this, you will be required to part ways with some good money. The artists also invest in the best tattoo machine around the world to give you the best results as we know these machines may end up being a little expensive. You can also go for drugstore eyebrow pencils if you find eyebrow tattooing too expensive.
What Is the Average Cost of Eyebrows Tattooing?
You need to understand that the cost of getting your eyebrows tattooed is so expensive. It may cost you more than 30 dollars to get your eyebrows tattooed. This may take a couple of weeks for the procedure to be done. After you are done with the tattooing, you will be required to book appointments for follow up, which may also cost you more than 100 dollars depending on how often you book them.
Follow-ups may take around one to two years to be complete. Hence when going for this procedure, you will be required to know how much you will be required to pay for the procedure to be complete.
Conclusion
As you can see that eyebrows tattooing has its cons and pros, it's important to note that this procedure will save you a lot of your time and money. You will be able to buy fewer eye pencil and invest more in other things. Time will also save. Hence you can do other important things that may require your time more.