One of the most underrated makeup products that don't grab many people's attention is an eyebrow pencil.
Defining the eyebrows has emerged as one of the most trending makeup trends. However, sometimes, it becomes quite difficult to choose an eyebrow pencil's color according to your face, hair, and personality.
Are you one of those who is confused? Well, here's the perfect guide for you before you choose the best drugstore eyebrow pencil.
A Mini Guide on Choosing your Perfect Eyebrow Pencil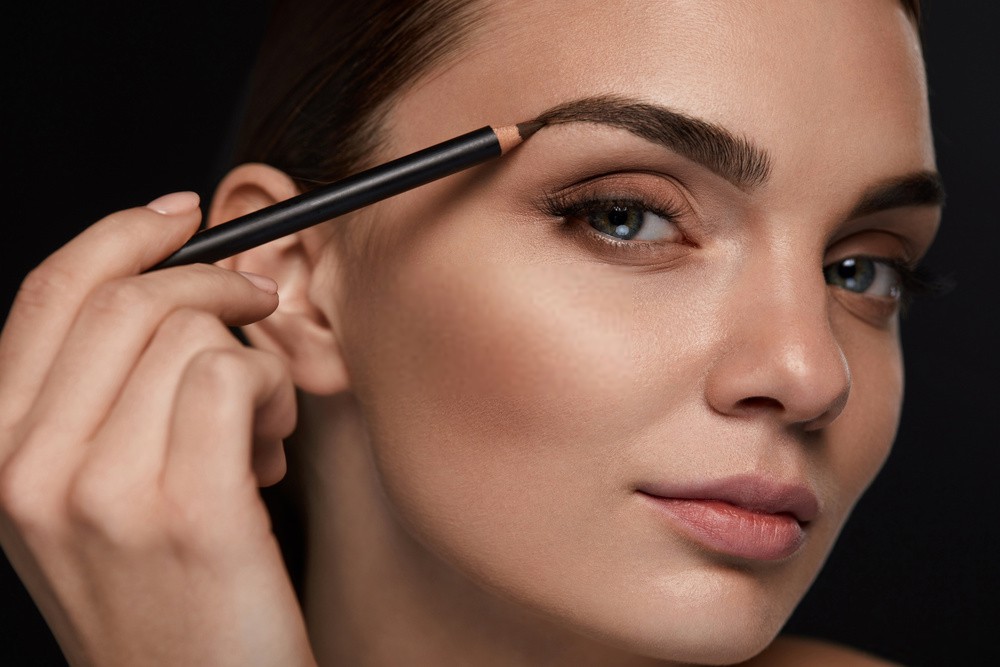 Girls with red hair should choose…
The color of the brow pencil does not only depend on your hair color. Many factors influence the color of the brow pencil.
If your skin tone is a little pinkish, then go for an Ash Blonde shade. Girls with red hair color must try an ash blonde eyebrow pencil, perfect for them.
The most viral caramel, brown hair color, should choose…
Girls with brown hair color are sorted because their eyebrow pencil shade is darker or lighter than their hair color.
The one with light brown hair should go for a dark brown eyebrow pencil. However, girls with dark brown hair color should go for a light brown pencil.
This selection is very basic and outlines your eyebrow in the best way possible. Stila eyebrow pencil is perfect for all of the brunettes.
The basic black hair should choose…
A common myth that is very popular is selecting the color of the eyebrow pencil the same as your hair color. However, if you notice it carefully, it looks really deep and intense if you do so.
Therefore, ladies with black hair color should go for a brown eyebrow shade or a medium brown one. This will not make your eyebrows look clumsy, and you are sorted for the rest of your lives.
The blonde hair girls should choose…
Girls who have bleached or blonde hair should go for the eyebrow shade of their base. By this, I mean choose a shade that matches your hair color base, which is usually dark in the case of blonde hair.
These tips and tricks will help you choose the best eyebrow pencil shade according to your face and personality.
One should always select the eyebrow pencil, which claims to be water and sweat-resistant.
The one which guarantees You should give 24 hours application more preference than others.
These features in an eyebrow pencil matter a lot, and therefore, the drugstore eyebrow pencil is worth spending money on.
Framing your face is one of the essential things one should focus on. But what frames your face so much? Is it the makeup that you do? Or the skincare routine that you adopt? Well, these things have their importance, but the answer to that question remains unsolved.
Top Best Drugstore Eyebrow Pencil
Eyebrows are something that frames your face. Having perfect eyebrows is not everyone's cup of tea. But, framing them according to your likings is definitely a cherry on the cake.
So, here are some best Drugstore Eyebrow pencils that you must try. They are worth each penny and trust me on the side that they are amazingly gorgeous.
Readers like you help keep The Beautyholic running. When you buy through links on our blog, as an Amazon Associate, we earn from qualifying purchases at no extra cost to you.
Maybelline Total Temptation Eyebrow Definer Pencil
Maybelline is the guru of makeup brands, and what better than an amazing eyebrow pencil from Maybelline.
The applicator is in the tear-drop shape and helps in framing the eyebrows in the best way possible.
The Total Temptation Eyebrow Definer Pencil is perfect for people who bear light and scrubby eyebrows.
This eyebrow pencil is going to do wonders with your face if used correctly.
The mind-blowing eyebrow pencil is water or sweat-resistant and is easy to use and define.
The Maybelline eyebrow pencil is available in precisely four shades – soft brown, medium brown, deep brown, and blonde.
Revlon Colorstay Brow Pencil
Drugstore eyebrow pencils are definitely worth the price, but this one will make you go gaga over it.
The Revlon Colorstay Brow Pencil is a magical eyebrow pencil that stays for 24 hours straight on your brows.
The tip of this pencil is sharp and pointed, and one can easily fill in their brows, explicitly using it.
This eyebrow pencil brush helps tame the brows' standing hair for a decent and spectacular look.
Five shades are available in Revlon Colorstay Brow Pencil.
The brow pencil is waterproof, stays for a very long time, and is excellent for intense makeup looks.
Milani Easy Brow Mechanical Pencil
Everyone enjoys luxuries, and what better than Milani Easy Brow Mechanical Pencil itself.
The smooth formula of this brow pencil glides on like butter and shapes your brows well.
The smallest and tiniest gaps are filled quickly by Milani Brow Mechanical Pencil.
The color pigment of this brow pencil is gorgeous, and one can definitely rely on this one for their needs.
The cruelty-free brow pencil stays on for a very long time and has no bad reviews as such.
L'Oreal Brow Stylist Designer Eyebrow Pencil
One of the most viral and top-rated beauty/makeup brands is L'Oreal, which has the best drugstore eyebrow pencil.
The stylist-designer eyebrow pencil has a fine and slight color, which frames the eyebrows well.
The tip of this brow pencil is like a crayon that glides on very smoothly on the brows.
One end consists of the spoolie brush, which helps tame the hair in the right direction. Also, you can do feathering incredibly well with the brush.
Wet n Wild Ultimate Brow Retractable Pencil
Fine and sharp strokes often help us get that perfect boss lady look. This eyebrow pencil does that job pretty well.
The Wet n Wild brow pencil creates fine strokes, and a bold look is an outcome.
This brow pencil's strokes last for a very long time, and Wet n Wild is an extremely luxurious and famous brand.
What makes it more attractive and catchy is the amazing bendable spoolie. The spoolie that comes with this one blends the product very nicely and easily.
Four brown shades are available in this brow pencil: medium brown, dark brown, taupe, and ash brown.
Maybelline Eye Studio Brow Define and Fill Duo
Luxurious and drugstore eyebrow pencils usually have so many features and characteristics in common. This one is the only brow pencil that will catch your eyes forever. Nothing is as superb as Maybelline Brow Define and Fill Duo.
The eyebrow pencil is used in two significant steps. First, you need to define and frame your brows with an eyebrow wax pencil. After that, you can fill the eyebrows in with the powder to wrap things up for the next level.
It looks eye-catching when people look at your defined and framed brows.
Four shades are usually available for this particular product, and trust me. It lasts for a long time. The best drugstore eyebrow pencil so far is this one.
NYX Micro Brow Pencil
Luxury and royalty are felt at their peak when we utter about NYX products.
The ultimate and one of the best drugstore eyebrow pencils is the NYX Micro Brow pencil. How can one not get this brow pencil if they are a makeup junkie?
To make your brows look fuller and intense, this is the product you should go for.
Not only will this brow pencil define your face, but it is a perfect dupe for the Anastasia Brow Wiz eyebrow pencil.
The color payoff of this goodie is impressive, and it comes with a spoolie as well.
The Bottom Line
The best advice we can give when buying eyebrow pencils is to go for one shade lighter than your natural brows. It will make your brows look polished and flawless.
For a realistic finish, it's best to go for a waxy-textured eyebrow pencil. This was all about the best eyebrow pencils which fit your budget. We hope we helped you in choosing the best drugstore eyebrow pencil.
Let us know what you think in the comments section below!