Adding bouncy and lengthy strands of hair to natural hairstyles is nothing new in the salon industry, as most women like their hair to look lively and full.
Whether you have a terrible haircut or want to add length or color to your strands, tape hair extensions are the solution. They never fail to add volume to your crowning glory.
Planning to change your hairstyle soon? Here are some dos and don'ts to think about when it comes to tape hair extensions: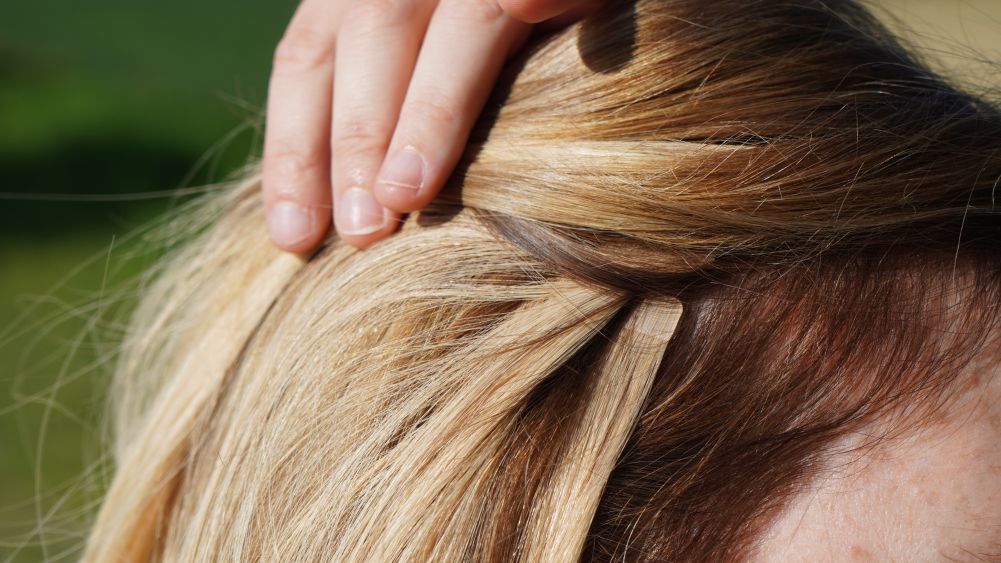 Do Use The Right Hair Products
After getting your tape hair extensions, it's important to take the right steps to maintain them.
When it comes to using the right hair products at home, follow the advice of your hairstylist. Since your hairstylist is well-versed in maintaining your hair, it's wise to listen to their advice and follow their suggestions as to what hair products to use and apply to your hair extensions.
Maintaining tape in hair extensions requires delicate and specific care, so you need to be on top. Keep a hair care regimen and follow the steps:
Do your research and ask hair extension experts for some more advice. Join forums and talk to friends who have tried tape hair extensions before.
Always read the labels of your shampoos and conditioners. Be careful with products that contain alcohol or sulfates, as they might dry out your hair or affect your hair color if they're dyed.
Make sure your shampoo, conditioner, and hair products have healthy ingredients. Even though they're more expensive, you'll get better value for your money when your hair looks great.
Don't Color Your Hair By Yourself
Many unnatural hair color shades look natural if you want to dye your hair. However, it's essential to rely on hairstylists to do the task for you.
Avoid doing anything to your hair yourself. Hair experts can carefully examine your hair condition before recommending whether or not a hair color is a good idea.
Do Have An Expert Hair Stylist Work On Your Extensions
You need to only let a licensed professional do your extensions.
You're better off sticking with reputable salons, no matter how tempting some price deals and hair extension packages are. Most likely, you'll get what you pay for, so if you want quality, don't be afraid to spend more.
Licensed hair professionals are experts when it comes to hair extensions, so it's understandable to pay them rightfully for their skills and services rendered.
Let a pro handle your hair extensions, whether you're applying or removing them.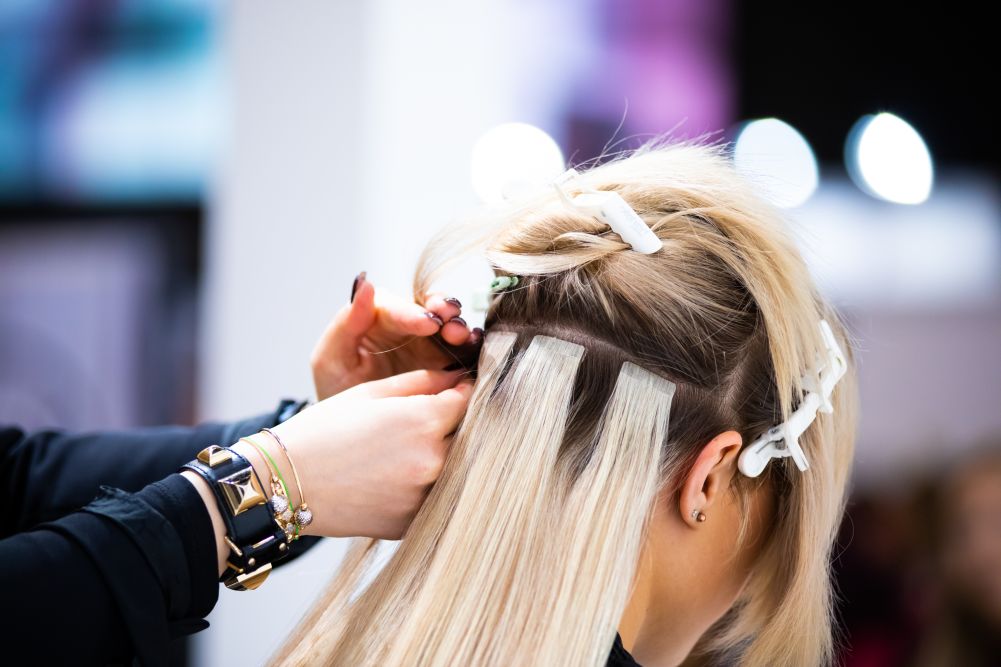 Do Braid Your Hair Loosely When Sleeping
Avoid going to bed with wet and tangled hair because you'll create knots while you sleep. It's important to dry your hair and comb it for some time to loosen all strands.
While sleeping, your hair will be free from tangles if you braid it loosely. This is a piece of standard advice from hair extension experts too.
You can avoid hair tangles caused by their soft surface texture by purchasing silk pillowcases.
While cotton sheets are relaxed and comfortable, they might leave your hair dry and knotted up. So, invest in silk pillowcases to make your extensions last longer.
Don't Play With Your Extensions
Another helpful advice for your tape hair extensions is to avoid playing with the strands.
Finger oils could potentially harm tape extensions, causing buildup around them, leading them to separate sooner.
Despite the weightlessness of the tape on your natural hair, it's best to minimize any additional weight from your hands. Having fun with your hair can result in removing some strands and tearing the tape, so you should be careful.
Don't Wet Your Hair Within 48 Hours
After leaving the salon, your hair extensions still need time to set. Therefore, you shouldn't wash them for at least another day or two.
After putting tape extensions in your hair, you shouldn't work out, sweat, or add solutions or liquids to it. If you do so, the tape might start to loosen and will not set properly.
The bottom line
When using hair extensions, you'll want something that's comfortable, safe, and looks natural.
Tape-in extensions are your best bet because they don't damage your natural hair. Find a brand that offers quality tape-in extensions online, such as Spectrum One.
Also, you can expect a lot of options and color varieties here. After you do your salon hair extensions, you need to know how to take care of them.
Stay stylish every day with these tips, and you'll wake up with fabulous hair each morning.
Taking time to maintain your tape hair extensions isn't as difficult as you might think. Just follow the tips in this article, and you'll be well on your way to having beautiful hair for years to come.