Packing light is a skill that every traveler aims to master. Being able to fit everything you need for a weekend (or longer) away in just a carry-on can make a big difference to your vacation.
You don't need to worry about carrying heavy luggage around, you'll speed everything up as you breeze through security rather than waiting at check-in and baggage reclaim, and you'll save loads of money as most airlines these days charge for checked bags.
However, if you've managed to pack up your essentials into just a carry-on, you'll need to think carefully about your beauty products. If you aren't checking a bag, you may not be able to bring everything you need for your regular hair and skincare routine, which can be an issue.
This is why a great travel kit for hair and skin care products is essential. Travel-sized bottles and flexible products that double up and do two things at once help you pack lighter and fit everything you need into a small carry-on bag.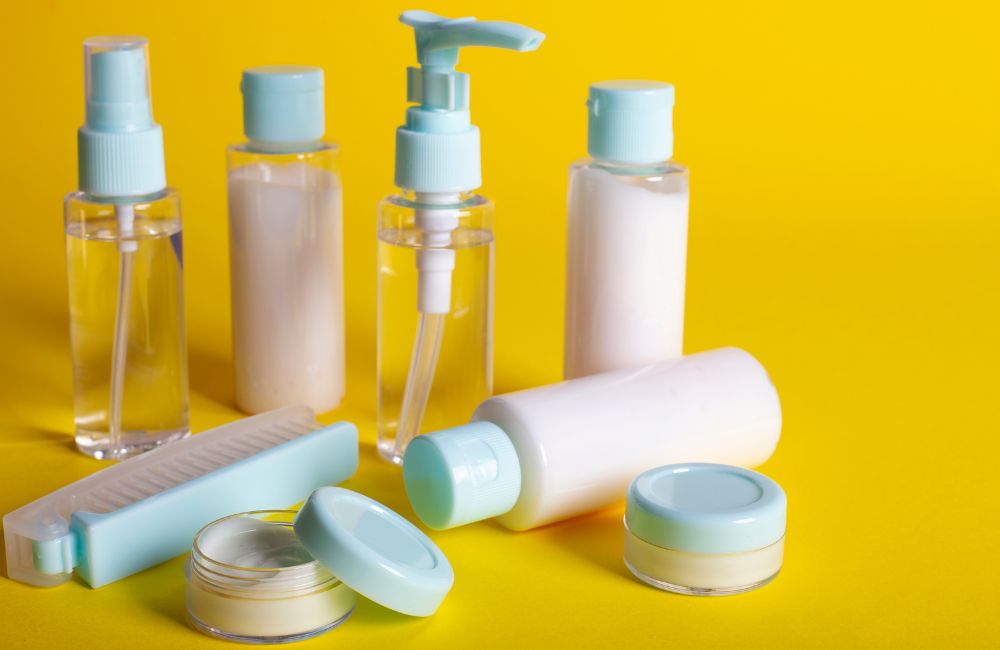 So whether you are boarding a cruise in Southampton or flying off for a European getaway, here are a few tips on creating the perfect travel kit for your hair and skincare.
Choose travel-sized bottles
Most airlines these days require that liquids and pastes in your carry-on are no more than 3.4 oz. Most of your favorite hair and skin care products will be far larger than this, and specific travel-sized toiletries and beauty products are very expensive!
The best way to get around this is to purchase empty travel-sized bottles and containers and transfer small amounts of your regular products. This lets you take exactly what you need, as well as being environmentally friendly.
Multitasking products
When packing a travel beauty kit, make your products work harder.
Opt for products that serve multiple purposes, like moisturizer or make-up that comes with a high SPF, or an all-in-one shampoo, conditioner, and body wash. This will cut down on the number of individual products you need to bring and help save space in your luggage.
Essential items
Don't be caught off guard when you're traveling! It's always best to come prepared, and that especially holds true when it comes to your skincare routine.
So, first things first: gather all your must-have items.
Things like shampoo, conditioner, face wash, moisturizer, and sunscreen are must-haves for almost every holiday, but for a quick weekend getaway, you can probably leave the micellar water at home!
Select skin-type-appropriate products
Make sure you choose products that work for your skin type. Whether you have dry skin, oily skin, combination skin, or sensitive skin, there's something for you.
Dry skin: a gentle cleanser, moisturizer, facial oil and facial mist. Try products containing hyaluronic acid, which helps retain moisture, and ceramides, which help lock in moisture. For trips to humid or sunny destinations, you may also want to pack light sunscreen as an extra precaution.
Oily skin: a gentle gel or foam cleanser, oil-free moisturizer, and mattifying SPF/primer. Use a cleanser containing salicylic acid or benzoyl peroxide, along with a light moisturizer and a toner. You can also add a mattifying primer or oil-control serum to your kit to keep the shine away.
Combination: Non-foaming cleanser, lightweight hydrator, and oil-free SPF. Include products that balance the oily and dry areas. Also, include a balancing serum to help regulate oil production for healthy, balanced skin.
Sensitive: Stick to natural, fragrance-free products. Choose hypoallergenic cleansers and moisturizers, and avoid products containing fragrances, dyes, or alcohol. Be sure to pack a mineral-based sunscreen that is designed for sensitive skin and avoid harsh exfoliants.
Pack smartly
With a good bag with lots of extra storage space, you can fit a surprising amount of things, and using tricks like packing cubes and other packing tips, you can utilize every corner and space in your carry-on. Pack up a compact make-up bag to store all your skincare products and slip it into a side pocket, and it won't take up space in the main compartment of your luggage.
Consider your destination
Weather and climate at your chosen destination will have a big impact on what you need to bring with you in terms of hair and skin care products.
If you are traveling to a hot, humid jungle destination, you will need plenty of products to combat frizz, while if your chosen getaway is somewhere dry, you might need to go big on the heavy moisturizers. Either way, if you tailor your travel kit to where you are going, you can avoid bringing products you just won't use.
Add a few luxuries
A few indulgences like a luxurious face mask, some aromatherapy oils, or your favorite body butter can make all the difference in transforming your travels from ordinary to extraordinary.
When you're on the road, having a few luxuries to pamper yourself with can make your travels feel special and let you enjoy your destination even more. So, don't forget to pack a few special treats for your travels, and you'll be ready for a truly magical journey!
Over to you…
Having the perfect skincare travel kit can make all the difference when it comes to feeling and looking good while on the go. With the right products, you can easily keep your skin looking healthy and radiant, no matter how far your travels take you. With the right combination of items and a bit of preparation, your skin will stay healthy and happy on your trip.