Products with Redensyl can be a way to stop your hair fall. It is a breakthrough that helps in hair growth without causing any side effects.
Hair fall is a topic of concern, and growing back hair seems as tricky. We buy different products to stop the hair fall, and not only that, we go through different therapies to stop it.
Redensyl has been widely accepted by people all around the world and is now becoming a trend. It is also replacing all the traditional hair growth treatments, so those with hair fall issues can try Redensyl products for a change! Curious to know more? Keep on reading.
What is Redensyl?
It is an ingredient in products for hair growth, which is made from plant extracts. It is new biotechnology to help your hair grow and makes them healthy.
Redensyl is a serum that helps your hair grow with quality. Four main ingredients help in growing back your hair:
Dihydroquercetin-glucoside (DHQG): DHQG is a substance extracted from plants that target the stem cells in the hair follicles and stimulates hair growth by helping in the dividing cells.
Epigallocatechin gallate-glucoside (EGCG2): It helps in keeping your scalp healthy by capturing free radicals.
Glycine: Keratin-associated amino acid, which helps in stimulating proteins for healthy hair growth.
Zinc: This makes your hair stronger by making the hair's shaft structure, which prevents them from falling.
How does Redensyl Work for Hair Growth in Men and Women?
The scalp bears 110,000 hair follicles on average that grow and falls every day. Baldness takes place when the balance between the growing hair follicles and falling hair follicles is disturbed.
There are three stages in the hair cycle:
Anagen: The period when the hair is growing
Catagen: The transition period of hair.
Telogen: The period when the hair is falling. The anagen phase again follows this phase.
Hair loss generally occurs due to aging. Men go through hair loss by the age of 35 years. At the same time, women suffer from hair loss by the age of 60 to 65 years.
When the telogen phase gets prolonged, people experience baldness or other hair fall-related problems, making their hair thinner.
Redensyl targets the stem cells of hair follicles. It focuses more on the hair follicle stem cells because they are essential for hair growth and initiate the hair cycle's anagen phase.
The active ingredients of Redensyl help in the regeneration of hair as well as the growth of hair. They help make the dormant hair follicles active. It gives the hair follicles a longer period of growth by preventing the telogen phase.
Hence, all in all, Redensyl helps in growing your hair in number and length. It nourishes the scalp and restores the quality of your hair.
Scientifically saying, the DHQG and the EGCG2 target that hair stem cells reactivate hair growth. They reactivate the ORSc stem cell and hence activating the metabolism of dermal papillary fibroblasts.
The four molecules of Redensyl help rejuvenate the ORSc and those hair follicles that have been dormant.
Hence with these ingredients, Redensyl is an organic hair growth ingredient that has no side effects, makes your hair healthy and strong, and restores the quality, making them shiny and long.
It is also necessary to note that the time to grow hair may differ from person to person as the skin type and the hair type are different in everyone. It might not work for some people as the product may be too strong too mild for them. Using products with Redensyl regularly is necessary to get visible results.
Best Redensyl Hair Growth Products
People prefer to use Redensyl as it is a natural ingredient as it does not contain any types of hormones, leaving very little or no chance for any side effects.
It grows hair at a cellular level; hence the hair is stronger and healthier as well as the quality of your hair is also restored. You can see the results that products with Redensyl give within a few days of using it.
Readers like you help keep The Beautyholic running. When you buy through links on our blog, as an Amazon Associate, we earn from qualifying purchases at no extra cost to you.
iRestore Anti-Hair Loss Serum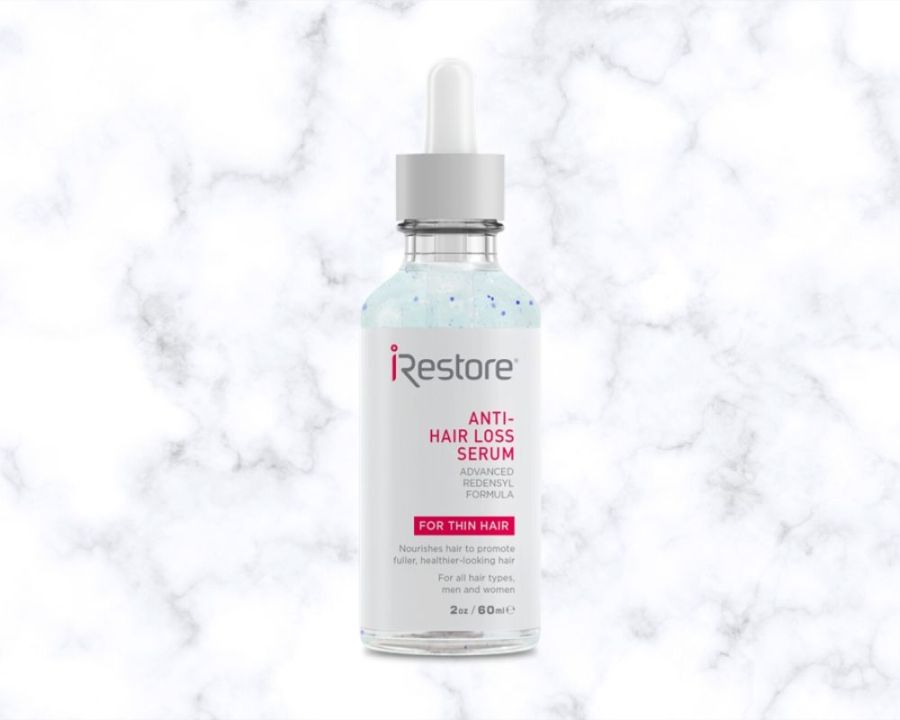 iRestore is a clinically proven serum for hair growth that provides noticeable results in at least three months. It is developed in well-equipped laboratories and is paired with Redensyl, which stimulates hair growth and makes your hair healthy.
This serum is a natural hair care product and is drug-free as well as non-invasive. This serum restores your hair quality without any side effects.
How to use? Take the dropper and fill it with the serum and apply it to your scalp; on the part where you are experiencing baldness, rub around the balding area. Use it frequently to see the results.
Pros

Cons

Trusted brand
Give results without side effects
Consists of natural ingredients
Restores hair quality
Noticeable results

Can be hard to use
Is sticky and heavy
May not give results immediately and the results may differ in different people
Shows best results only when used with the iRestore helmet
Can make hair look greasy and oily
Actsyl-3 Hair Growth Serum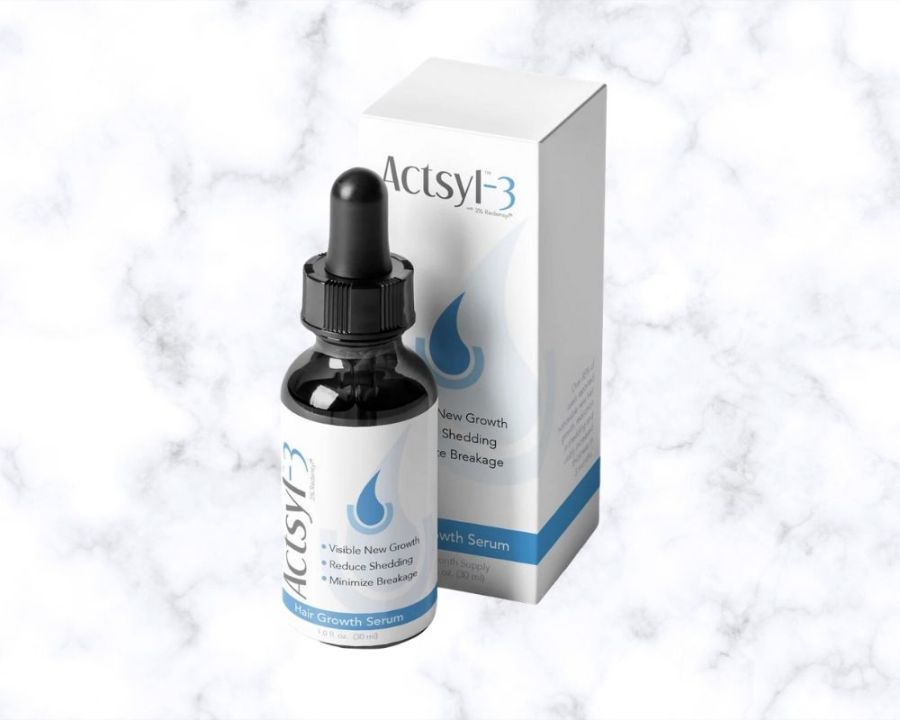 Another serum with Redensyl as its active ingredient to help your hair grow and strengthen. It is a quick-absorbing serum with a clean formula.
Actsyl-3 uses advanced ingredients such as Redensyl and Capixyl that encourage hair growth and increase hair thickness during the anagen phase. It increases hair volume and shows amazing results.
How to use? Use it once a day. Apply on to the scalp and massage it with fingertips and leave it on the scalp. It is better to use it before going to bed and leave it for the night for the best results.
Pros

Cons

Has a fresh fragrance
Can be applied to both dry as well as damp hair
Gets absorbed in the scalp
Shows results without any side effect
Doesn't make your hair greasy and is easy to use

Can work differently for different people
It is heavily perfumed hence can cause a little damage to hair
Can cause changes in the hormonal balance
REVALID Hair Regrowth Serum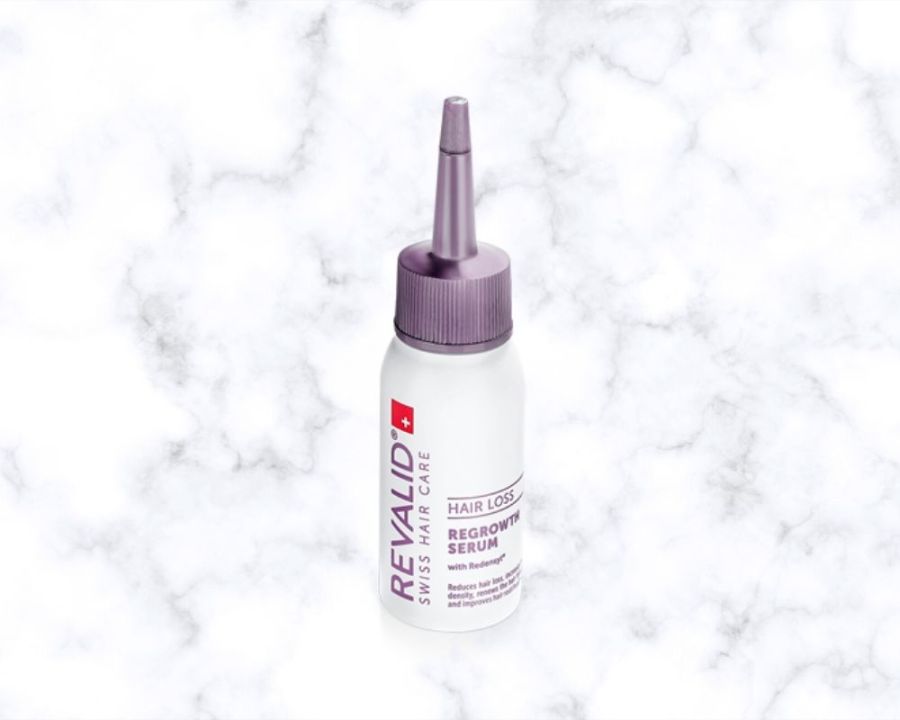 This serum is enriched with amino acids, anti-oxidant essential oils, and panthenol, which hydrates the dry scalp.
One bottle goes for around 14 days, and after that, you'll need to repurchase, but that won't be a problem since it's not expensive. To get visible effects, one must use it for 3 to 6 months regularly.
How to use? Apply 3.5 ml of the serum to the scalp on the affected areas – dry or wet hair. Massage into the scalp, and do not rinse. If you are into the sauna, avoid it for at least 6 hours after the application.
Pros

Cons

Contains powerful hair regrowth ingredients
Nourishes dry scalp
Can be applied to wet or dry scalp

The bottle gets finished quickly
Nourish Beaute Hair Loss Bundle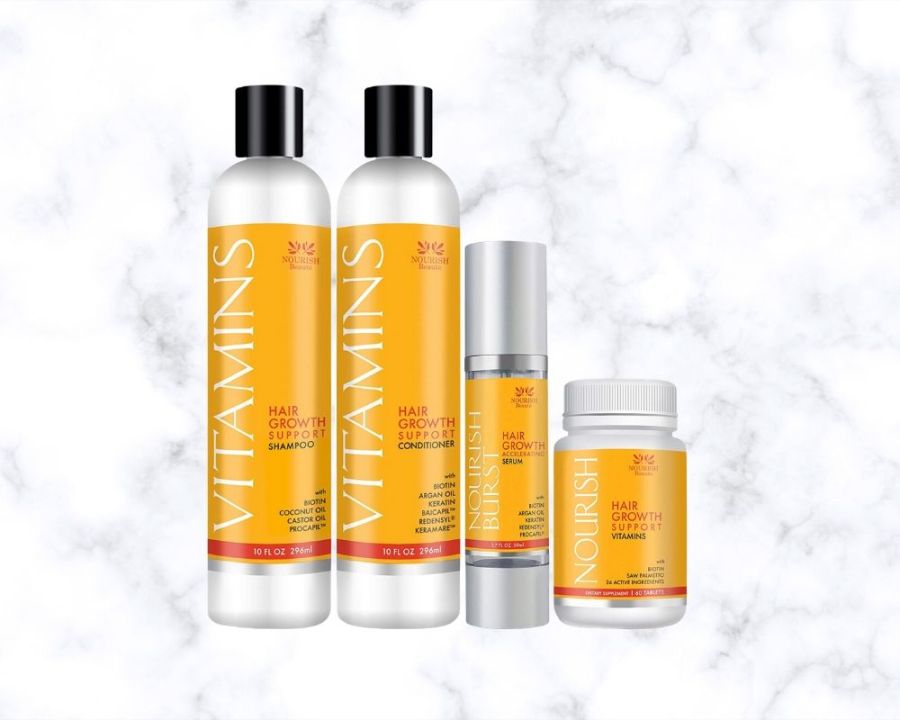 A complete kit for making your hair look healthy comes with a shampoo that nourishes your scalp and gives volume to your hair. Then comes the conditioner, which helps in the regrowth of the help by targeting the hair follicles.
The kit's serum has Redensyl as its main ingredient that increases cell division and increases hair growth. The last step is the Hair Growth Support Vitamin. It contains 24 balanced ingredients that are important for hair growth.
How to use? Use the products step-wise, starting from the shampoo, then the conditioner. Use the serum and take the supplements regularly.
Pros

Cons

Shows results without any severe side effects
Suitable for both men and women
Improves the health of your hair
Has a refreshing fragrance

The scalp can start itching
Work differently for different people
United Pure Hair Growth Serum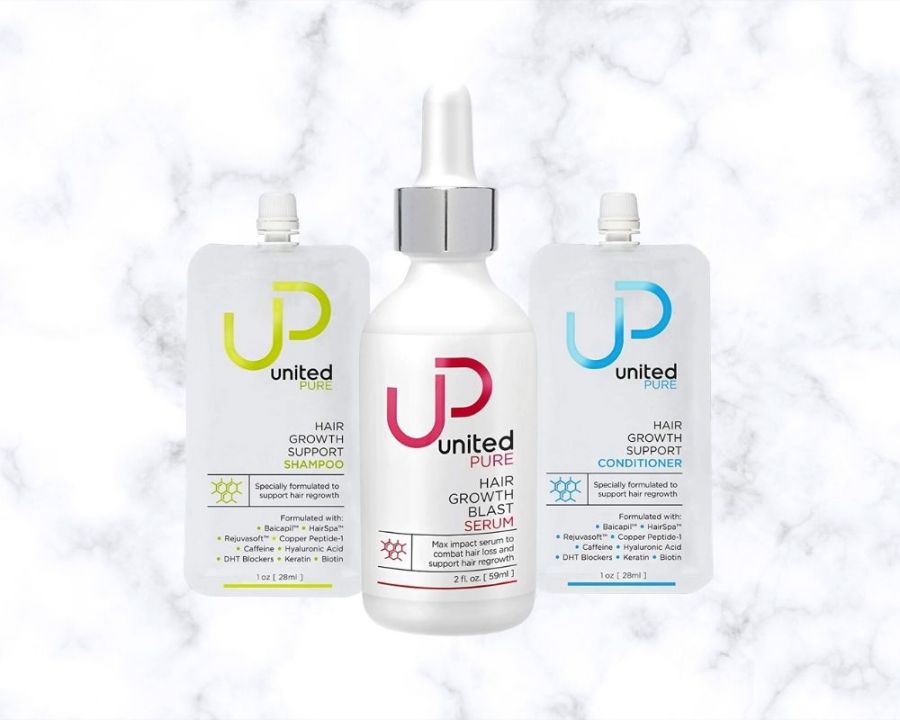 United Pure serum has quality ingredients (Anagain, Capixyl, Baicapil, Biotin) that help hair growth. If you are sick of the greasiness left by Rogaine, you might want to give this serum a try.
They use a drug-free formula that contains 3% Redensyl. The formula is lightweight and easier to work with, which doesn't weigh down hair.
It is recommended to use it for at least 4 to 8 weeks to see results. The only downside is the strong fragrance.
How to use? This should also be used step-wise. First, apply the shampoo to your scalp, leave it for few minutes and rinse. Then, apply the conditioner and leave it for few minutes and then rinse. Lastly, take the serum in the dropper and apply it to the area where you are experiencing baldness. Massage, leave it for few minutes and rinse.
Pros

Cons

Gives volume to your hair
It is drug-free hence causing no damage to your hair
Gives result in 4-8 weeks

Can cause dryness to your hair
The scent might bother sensitive noses
Propidren Hair Growth Supplement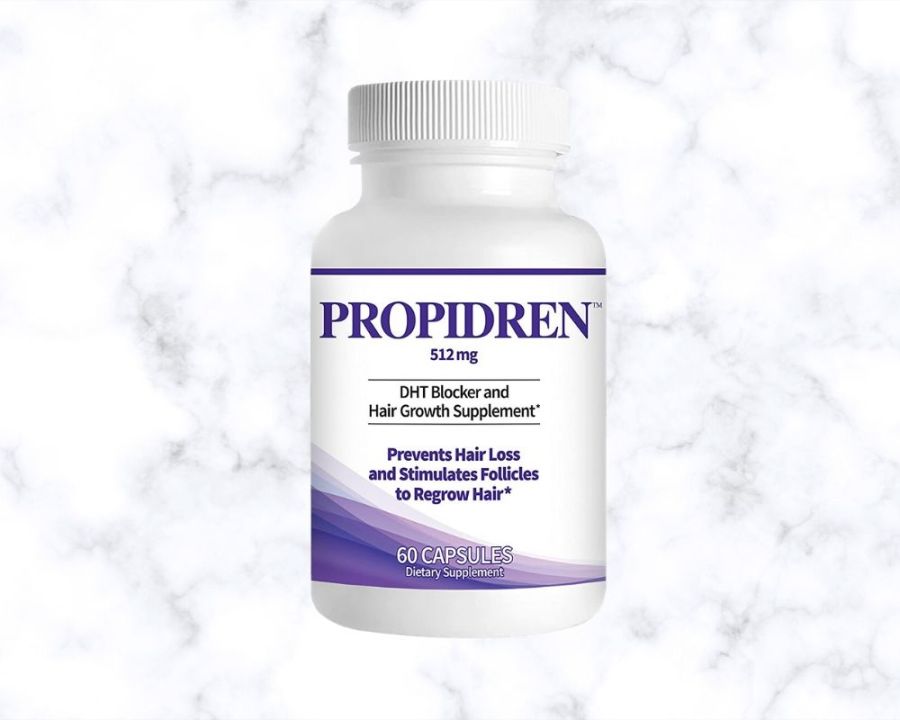 It is recommended to use Propriden in conjunction with a Redensly serum for optimal hair growth benefits. It is cruelty-free and vegan.
Containing clinically proven ingredients like horsetail, nettle extract, Fo-Ti, Pygeum extract, and green tea helps regrow lost hair.
The supplement might give different results for different people, but some have seen great results as early as a month.
How to use? Take two pills every day.
Pros

Cons

Provides volume to hair
Works without causing side effects
Shows noticeable results

Takes time in showing results
Nourish Beaute Hair Regrowth Treatment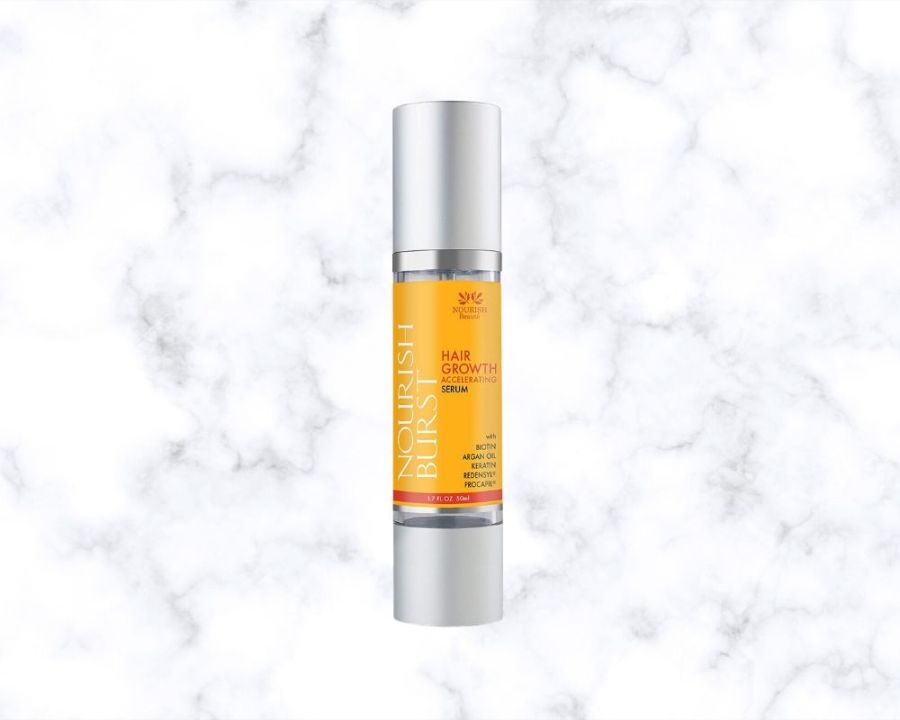 Nourish Beaute serum is clinically proven with patented Redensyl. Combined with DHT blockers, ingredients keratin, biotin, vitamins, and coconut oil help treat alopecia areata and bald spots.
According to the clinical trials under 84 days, men and women witnessed less thinning, 214% more hair regrowth, and over 1000 hair, double the results than Minoxidil. It is safe to use and works for even receding hairline.
How to use? Take a coin size amount of the serum on your hand and massage it on the area where you experience baldness or hair thinning. Now comb your hair with a fine-toothed comb and let it dry and comb again so it gets evenly distributed to the scalp.
Check Out on Amazon Shop on Walmart
Pros

Cons

Shows noticeable results
Gives volume to hair
Does not have any side effects

Results vary depending on the case
The Ordinary Multi-Peptide Serum for Hair Density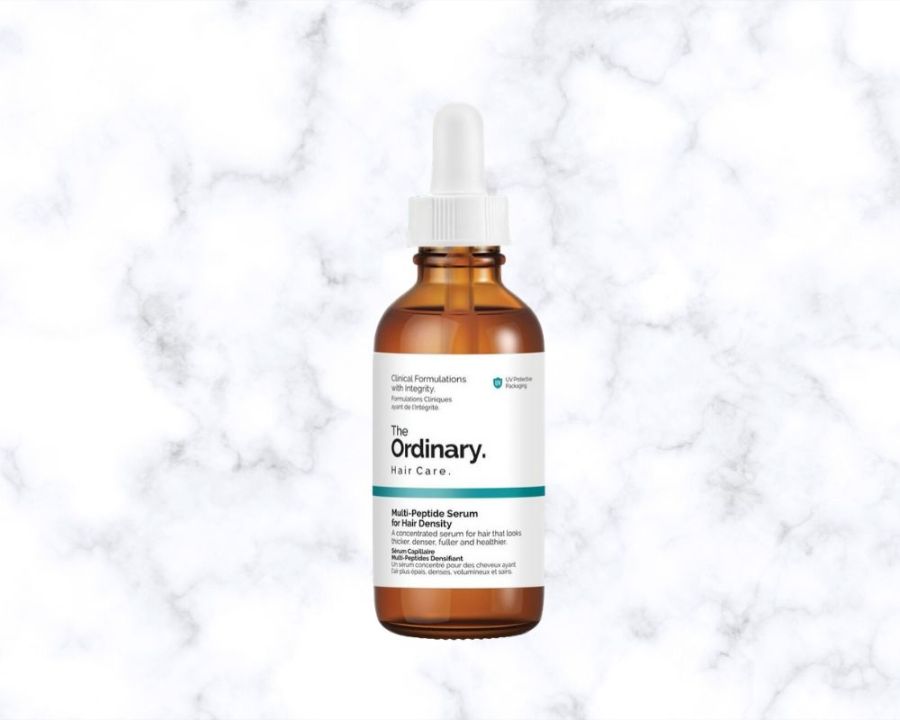 A concentrated serum that helps hair look thicker, denser, fuller, and healthier, along with hydration. The formula is enriched with powerful ingredients such as Procapil, Redensyl, and Baicapil.
Being vegan, gluten, and cruelty-free, the hair growth serum is also free from sulfates, paraben, mineral oil, synthetic fragrance, and other harmful ingredients.
It has an emollient base that provides the needed moisture to the hair. The serum has a high success rate in hair thinning, patchy eyebrows, bald spots, and receding hairline. For the price, it comes in a generous quantity.
How to use? Apply a few drops to clean the scalp once a day and massage it so that the serum absorbs well. For best results, leave it applied overnight.
Pros

Cons

Works best for receding hairline
Thickens hair with regular usage
Generous quantity for the price

Might leave an oily residue that dissipates after a while
The results vary from person to person
Ustraa Beard Growth Oil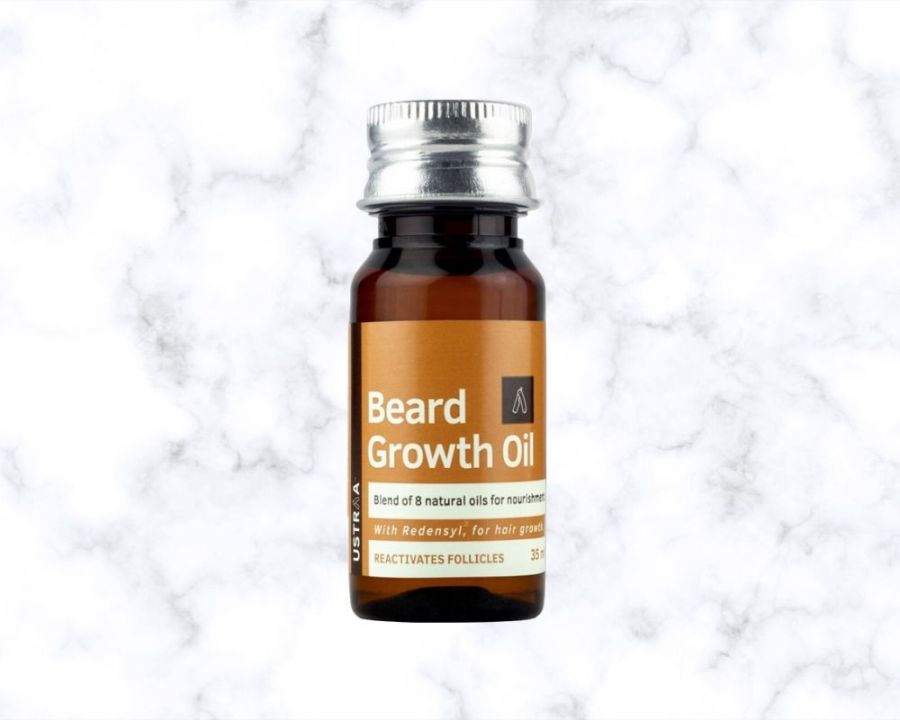 Ustraa beard growth oil is a hair growth vitalizer which is sulfate and paraben-free. Along with 100% natural patented Redensyl, it contains eight natural oils and vitamin E to strengthen hair.
Whether it's beard hair loss or patchiness, it claims to work on it and shows visible results in 90 days. Not only that, but it also tackles the graying of the hair.
How to use? Take the desired amount of the serum on your palm required as per your hair length. Apply it to your scalp and massage. You can apply it before or after a shower.
Pros

Cons

Gives volume to hair
It is not smelly
It doesn't make hair greasy

Can give a headache
Works differently on different people
Mostly is recommended for men
Benefits of Redendsyl for Hair Growth
Redensyl products are trending these days, and people prefer them over hair growth therapies and treatments.
One major benefit of this is that Redensyl is naturally extracted and developed. It shows satisfactory results. Redensyl is also safe to use and is slowly replacing hair growth transplant therapies.
It does not any have side effects. Moreover, You can use it for both men and women. It provides noticeable results for both.
Using a Redensyl product doesn't harm your hair, or it does not wear off the color of your hair. Also, it doesn't dry out your hair.
It not only helps in hair growth but also makes the number of hair loss lesser.
Redensyl products are reasonable and give results like any hair transplant therapy.
You may see noticeable results in the span of three to six months, but it can be different for different people. Some may notice hair growth earlier than others.
Redensyl solves all hair problems and makes your hair healthy and strong. It also improves the quality of your hair and provides volume.
Most of the serums with Redensyl are non-greasy. They don't make your hair look oily or do not give them a wet look.
Another benefit is that they are suitable for all hair types.
Redensyl gives an abundant amount of proteins to your hair to help them grow and become stronger.
Does it have any side effects?
Redensyl doesn't have any side effects as such. It can cause side effects when mixed with other strong substances like Minoxidil.
Since Redensyl is made from all organic substances, it does not have any side effects. It nourishes your scalp rather than making it dry, and since it is made from natural substances, any sort of allergic reaction is very less likely to happen.
Redensyl vs. Minoxidil – what's the difference?
Minoxidil is very popular amongst those who want their hair to grow at a faster pace.
It was first made as a medicine for high blood pressure in 1950 and not hair growth. The side effects of this medicine were rapid hair growth and man and woman baldness reversal. This made it a popular supplement for hair growth on its own.
Charles. A. Chidsey conducted two studies on Minoxidil in which one showed surprising hair growth, which then consulted Guinter Kahn so that Minoxidil could rather be used for hair growth and not for blood pressure.
In the 1980s, physicians started prescribing Minoxidil for hair growth to their patients.
It was verified by the FDA as a hair growth supplement in the year 1988 for men. In 1991 Upjohn made this product available for women too, and soon after, the FDA approved this for women.
Now this medicine is available in pharmacies everywhere globally and is being used massively for treating hair loss.
Minoxidil is a potassium channel opener that causes hyperpolarisation in the cell membranes. It widens the blood vessels so that more oxygen, blood, and nutrients can reach the follicles. This process causes the telogen phase follicles to fall, which are then replaced by thicker anagen phase follicles which, as a result, grows thicker hair.
This is a prodrug that is converted to its active form by sulfation, and due to this activity, hair loss is prevented.
People mostly compare Minoxidil with Redensyl as both of them are used for hair growth. Minoxidil can have various side effects, but Redensyl, on the other hand, does not have any such side effects.
Minoxidil is harsh on the skin and can cause inflammation. It causes itchiness and soreness. When used in an excessive amount, it can cause dizziness, chest pain, headaches, irregular heartbeat, or blurred vision as the skin absorbs too much of this substance hence causing all these side effects.
It is also less effective when the hair loss area is large. Younger men have reported more hair growth through Minoxidil rather than older men.
Minoxidil intake can also cause unwanted hair growth at parts where you don't want hair to grow. It can also cause allergic reactions, difficulty breathing, swelling of body parts, and even swelling of the face and tongue.
It can cause sudden weight gain, can also leave your scalp dry.
Using Minoxidil is highly prohibited if you have pets, especially cats, as it is recorded that they die as soon as they come into contact with Minoxidil.
Using Redensyl has not yet caused any side effects, as well as no user, has reported any side effects for the same to date.
Redensyl alternatives
Oily or heavy hair serums are not everyone's cup of tea. Kiierr's Dermal Restorative Complex Cream helps to support healthy hair growth with 100% organic ingredients. In this hair cream, you'll find hydrolyzed lecithin, Cranberry Seed Oil, Biopeptide CL, and Squalene, among other powerful natural ingredients. The lightweight formulation of Kiierr's cream naturally moisturizes and absorbs quickly, allowing all the ingredients to reach the scalp and create a healthy follicle.
FAQs
Let us answer your common but necessary questions about using Redensyl for hair growth.
What is Redensyl made of?
Redensyl is made of DHQG (Dihydroquercetin-glucoside), extracted from plants, that targets your hair follicles' stem cells and promotes division of hair.
It also has Epigallocatechin gallate-glucoside (EGCG2), which keeps your scalp healthy by capturing free radicals.
It consists of Glycine, a Keratin-associated amino acid that stimulates proteins for hair growth.
Lastly, it has Zinc which makes the structure of your hair stronger.
Yes, Redensyl is natural, as its ingredients contain everything organic and no artificial or harmful chemicals. It is a drug-free substance made from ingredients like plant extract etc.
Yes, Redensyl is safe as there have not been any side effects that have been recorded to date.
Can I use Redensyl on Beard?
Yes, as the prime function of Redensyl is to stimulate stem cells of hair follicles, You can use it for growing a beard as well. Not only that, but people use products consisting of Redensyl to grow their eyelashes as well as eyebrows.
Redensyl products are FDA approved when it is mixed with other substances like Minoxidil.
What are the other ways to boost hair growth?
Apart from Redensyl, there are other ways to help your hair grow as well, which are listed below:
Try oiling hair as frequently as possible. Oiling your hair helps in nourishing hair roots and helps increase blood flow, which in turn helps in hair growth.
You can use topical ointments for hair growth. This is generally recommended for those who suffer from hair loss. Topical ointments consist of minoxidil, melatonin, Propecia, etc.
You can also take Keratin supplements. As it is said, keratin is always considered good for hair. Consuming keratin supplements helps in hair growth as well as restoring the quality of your hair.
The best way to improve your hair quality as well as grow them is by increasing protein intake. Add fruits and vegetables with many proteins, or if you are a non-vegetarian, you can add fish, eggs, or chicken to your diet.
New studies have shown that caffeinating your hair follicles can be a good way for hair growth. Using shampoos or other hair products with caffeine as their active ingredient can help in hair growth.
Condition your hair after every hair washes to enhance the hair quality as well as to help them grow.
You can also use LLLT caps, aka laser caps, for hair growth. They are based on Low Level-Lasers that help stimulate hair growth. It is reasonable, and this therapy can be done at home by yourself as well. You can also get it done from professionals at a salon or a specialist with any side effects. It is recommended to buy LLLT caps with lasers rather than LEDs as they are very mild and can not show satisfactory results. Using LLLT caps with a Redensyl serum can give better results.
Try to give your scalp as many massages as you can. Messaging your scalp improves the blood flow and helps your hair to grow as well as become stronger.
It is suggested that you treat your scalp just like you treat your face. Like we exfoliate our face with different natural home remedies. Similarly, you could use some home remedies for your scalp as well.
Apart from this, the most important way to keep the growth of your hair consistent is by choosing products that are not hard on your scalp or hair. By choosing products wisely, you can also restore the quality of your hair.
When you have grown your hair, give them regular trims. Trimming hair cuts down the hair with split-ends which can ake your hair growth slow and make your hair look dry at the ends; hence, getting your hair trimmed is a way to grow your hair fast.
Regularly wash your hair but make sure to use a mild shampoo rather than a shampoo that is hard on your hair.
Avoid brushing your hair while still wet by doing that, the number of hair that falls increases.
The best and common, as well as an easy way to keep your hair healthy, is by drinking lots of water. Drinking water is a solution to almost all problems. Hence keep yourself hydrated.
You can try using green tea on your hair to help it grow. According to studies rubbing green tea on your scalp can help in hair growth. Brew two green tea bags, let it cool down and wash your hair with it, rinse after an hour, and frequently repeat to see the results.
Try de-stressing yourself. The best way to help you de-stressing is by doing yoga or meditation. Stress, too, causes hair loss, so keep yourself away from it. Try doing yoga or any other physical exercise for that matter, and you could notice that your hair quality would get better, and the hair fall number would also decrease.
The Bottom Line
Hair fall is a common problem due to pollution or the food we consume or age, and several other factors. As hair fall is very normal, we might not take it seriously at times, but it can turn into severe hair loss if it isn't taken care of at the right time.
Redensyl's introduction to this industry has changed people's minds, and it is now a top-rated product to grow hair.
People prefer it as it is safe and natural, and they do not have to spend a lot of money on any hair transplant treatment. It recovers the hair quality and makes it stronger without any allergic reaction or side effects, making it a trend to use Redensyl as an active ingredient.
Even though it takes time to grow hair, you can still see visible results.
It is always recommended to use these products before sleeping to stimulate the stem cells of hair follicles all night and provide satisfactory results.
It is always better to use natural products to cure anything as it does not disturb our body's equilibrium.
What else can be better than having amazing results without spending so much on transplant therapy rather than using a natural product while sitting at home?
It is a trusted medication for hair growth and is used by many. You can try it without worrying about any side effects.
What is even better? It is made of all organic ingredients and suits all hair types, so you don't have to think twice before buying any Redensyl products to work on hair or leave it more damaged.