Being a plus-size beauty, it becomes challenging when you want to maintain your style and fashion and look for clothing and accessories that compliment your body shape.
Let's admit that most online shopping websites or even offline stores do not cater to plus-size beauties very well. They lack variety and affordable options. They should realize that we ladies come in every shape and size!
The revolution started recently when few online websites started stocking beautiful clothing and accessories for plus-size beauties. So why shouldn't they shine like a gem?
To make things easier, here are some of the fashion tips and hacks I've compiled for every plus-size beauty out there who could use these and look ultra classy and voguish at the same time while flaunting your personal style.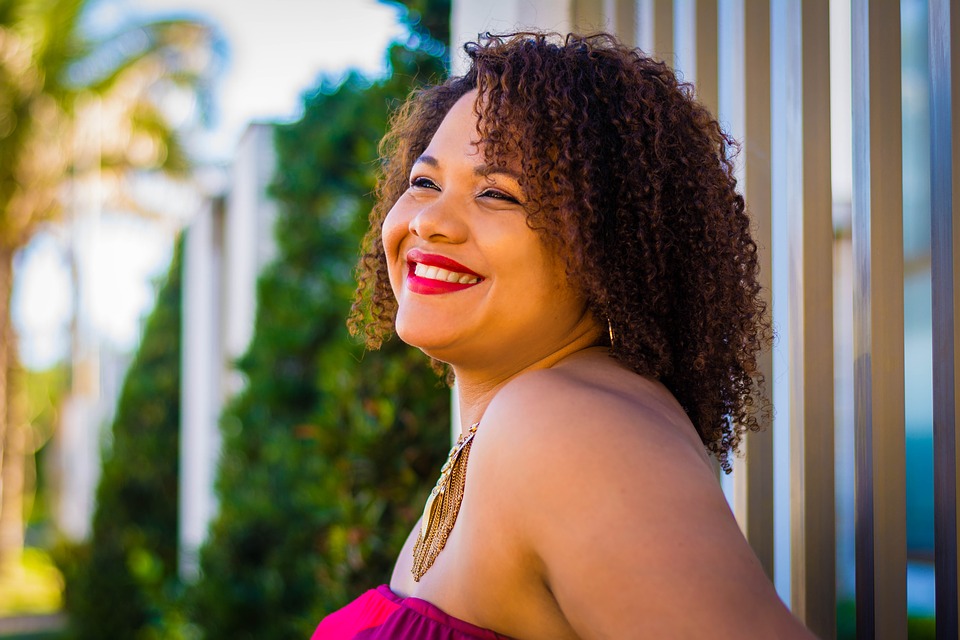 Choose a right-sized bag
The style and size of your bag can flatter your body shape. Plus size women should opt for medium-sized bags so that it balances with their body.
Highlight your finest asset
You must have that one favorite part of your body you want to flaunt. It can be your eyes, your legs, your decolletage, or your curvy waist. Just figure out your best asset and highlight it.
Pick out quirky statement necklaces
The best way to attract all the attention to your neck is to wear a stylish statement necklace. It will look perfect topped up with a deep neck top.
Wear multiple bracelets
Plus-sized women can try wearing multiple bracelets of different widths to create balance and draw attention away from a thick wrist. Only wearing one bracelet can make your wrist look even thicker.
Feel comfortable while shopping
Feel comfortable while shopping for clothes by finding the right store to look in. Experiments and try on various sizes before you settle for the one which fits you best. You never know when one size smaller than your guess might fit you well. Pick a store where you don't feel intimidated. It helps to shop at a store that caters to your size and build.
Fashion Hacks Every Plus Size Beauty Should Know
Plump for small prints
Big and huge prints on clothes, for example, big polka dots on your top, can ruin the look. It will make you appear bulkier, so opt for small prints on outfits. Alternatively, you can get your fabric printed as per your own design. You can safely pick horizontal stripes and subtle prints.
Choose the right type of skirts
Plus-sized women should opt for skirts that are A-lined and high-waisted. Sticking to a black skirt is ideal for creating the illusion of a slimmer body, and the high waist will pushover your curves in the right way.
Invest in proper undergarments
Choose the right bra and panty, considering your size. They should not be too loose or too tight but properly fitting. Undergarments can make and break the look, so steer clear of badly fitting ones.
Fashion Hacks Every Plus Size Beauty Should Know
Invest in stretchable materials
Invest your hard-earned money on t-shirts, tanks, leggings, and tights made of stretchable material. Choose tanks and cami which have thicker straps to hide bra straps. Non-cotton stretch material exquisitely shapes your body, making it look more flattering.
Load up crop tops in your closet
Wear your favorite crop under a jacket, and you're all set to go! The crop top looks flattering on plus-size beauties as it enhances their sexy, full figures. A deep neckline instantly slims down full-figure stature. You can pair that up with a trendy high-waist pencil skirt. Crop tops have the power to push in a lot of confidence in you instantly!
Embrace your curves
Your curves are your natural gift of beauty, so don't spend even a second thinking about hiding them. Say no to body shapers, which otherwise makes your body shape unflattering. Stay away from tight clothes that aim to hide your curves and instead flaunt them off with zeal.
Fashion Hacks Every Plus Size Beauty Should Know
Wear dark hues
The best choice would be black – a universal shade with the magical power to make one look slimmer. Black never goes out of fashion, adds charm and pizzaz to your style.
Alter your favorite outfit!
Picked up a dress that is too loose for you? Tailor it! Tweaking it a bit won't burn a hole in your pocket and turn the outfit into whatever you want!
If you don't have time for tailoring…
Wear a stylish wide belt that will hide that extra fabric hanging on to your body. You can also top it off with a chic blazer! Win-win situation, right?
Say yes to the high waist!
The trend of high waist jeans might have passed into oblivion, but for someone with a belly, it comes to the rescue. Due to its high waist length, it tucks the tummy in, giving a flat belly look. Now, who wouldn't want that?
Choose knee-high boots
Knee-high boots make your legs appear longer and transform your usual outfit with a sprinkle of jazz. You can wear mesh tights under the boots, which will spruce up your thicker legs with awesomeness. You can also try high heels and pointed heels, which can make your legs look svelte.
Take inspiration from famous plus-size beauties
Ashley Graham is the one who pops up in my mind when I think of plus-size women. She's an inspiration to all of us because of her body-positivity.
Melissa McCarthy, Queen Latifah, etc., are some plus-size beauties ruling in Hollywood, and Indian actress Bhumi Pednekar also brought a change in the Bollywood industry.
You can take fashion notes from these famous plus-size women in terms of clothes, accessories, hairstyles, and what not!
Sport on the no-makeup look
Loads of makeup can make your overall appeal tacky, so opt for the minimal makeup look. Highlight your eyes with mascara and white eyeliner and tame your brows. You can wear any lipstick you want, but preferably pink nudes, muted reds, and browns might be the best bet!
PC: rebelcircus.com
Flaunt open hair!
Give your bun or ponytail a break. Let your hair open and relax. It will make your face thinner and fill you with oozing poise.
Wear what you love!
Don't choose something people like or approve of. Just do your own thing. If a particular outfit doesn't make you feel good about yourself, it's time to toss it away. Settle for comfort more than what's trending. At last, wear what makes you happy!
I hope this post was helpful to you. What are your fashion advice or suggestions for plus-size women? Please share it in the comments!