Each of us is different in our own special ways. Some of us come with more curves than others, and to accentuate those. It's important that we focus on our style and looks. The hairstyle we wear speaks volumes about our personality, and if you are a plus-size beauty, there are many beautiful hairstyles for plus size women out there!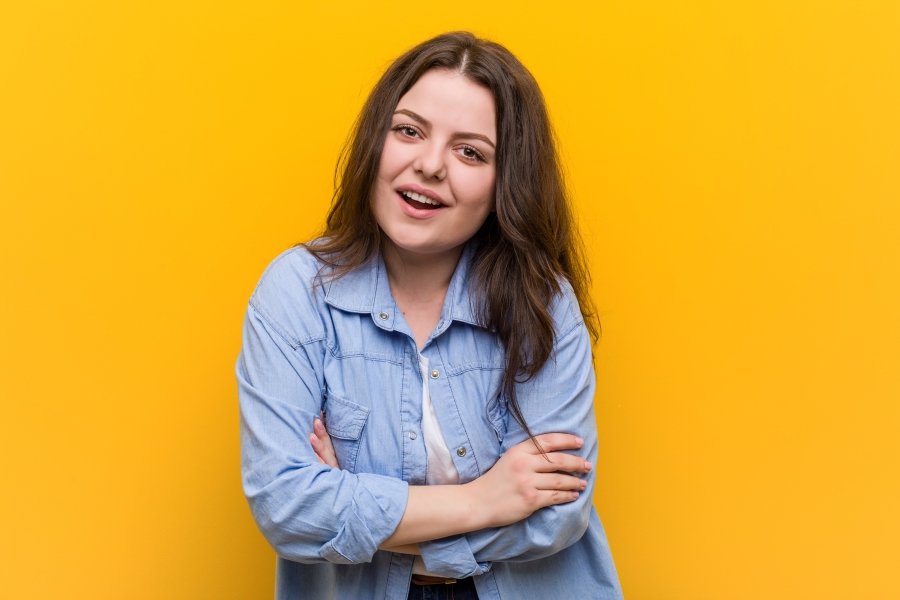 The way you choose for your hair to look is essential to your overall personality and unique identification. Today, it is in trend to color, cut, and shape your hair whatever the way you want.
Whether you want to cut your hair short and color them blue with white-colored fringes or whether you want to dye them red and keep them long, we're here to help you decide what look suits you the best.
What kind of hairstyles suit round face?
The three best and most popular hairstyles for round faces include :
These three best bring out the facial features while complimenting your persona. You can also go for hairstyles for long and medium hair, preferably layered long hair or waves.
Best Hairstyles for Plus Size Women in 2020
Here's a sneak peek at our hand-picked list of top 20 hairstyles for stylish plus size women:
Pixie-Tales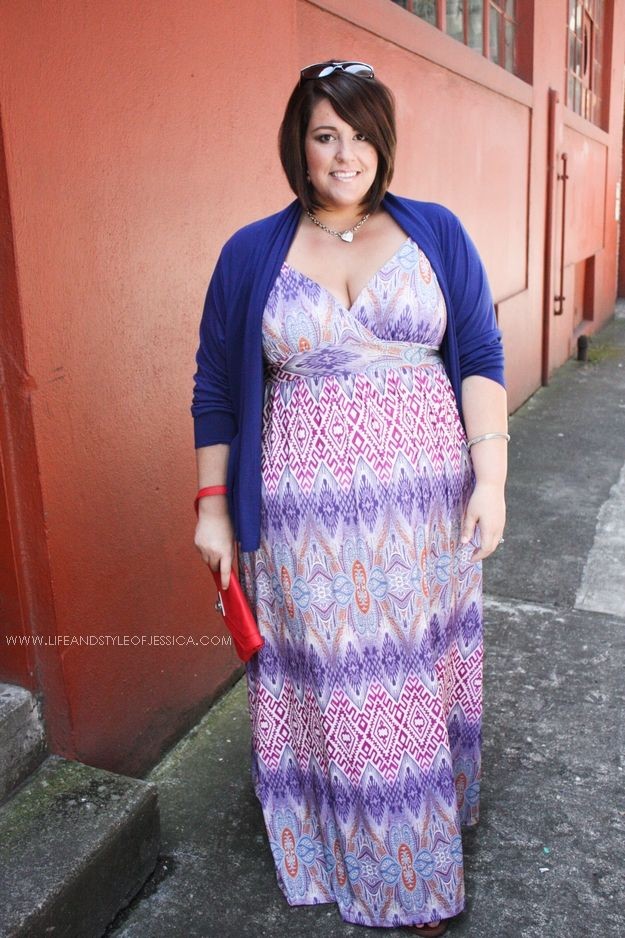 Many of us have a hard time deciding between short, medium, and long hair. And if you've always had long hair, saying goodbye can be difficult. However, we'd 100% encourage you to go for this haircut. Pixie cuts are evergreen and have been in trend since times immemorial. It is short on the back and the sides and longer in the front. It's been sported by many celebrities and made into a style statement. If you've been wanting to see a hairstylist and chop down some strands, this might just be the right choice for you.
Everything Is Grey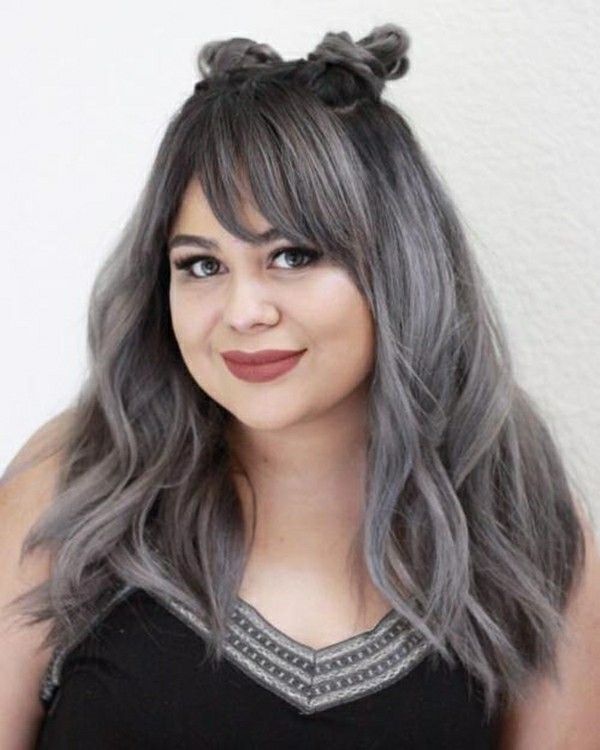 This color is rocking the hairstyle world. From top models to regular girls, you can see everything sporting grey-ish white-colored hair. You can pick out any shade of the color you like. The woman in the picture has a lighter shade, but you can very much go for darker shades and pair it with your hair cut in short.
Hair color we also recommend grey ombre, silver, silver ombre.
Straight to The Chase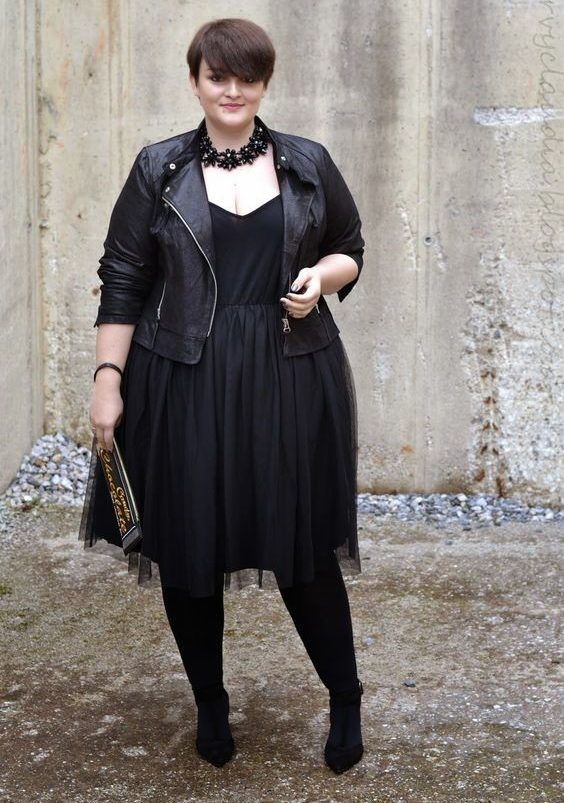 Short-straight hair is the Beyonce of hairstyles, and we definitely dig the brown color. This is a sleek bob, but you can also go for a shaggy bob with the same length and color. Get your get layered in the front, part it from one side, style it the way in the picture, and you're good to go.
Bang-On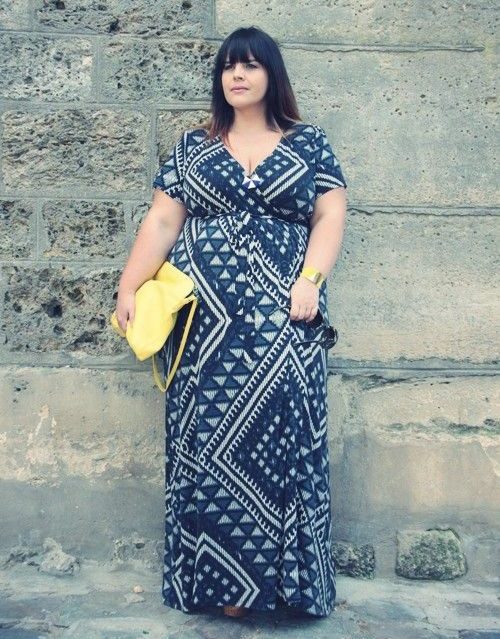 The title describes our feelings about this look accurately. Bangs, although high-maintenance, look the absolute best. They make you feel ever ready for occasions of all kinds. You can leave your hair loose or keep them tied; the bangs would do you absolute justice at all times. It is recommended to go for this look if your hair is voluminous and straight. You can vary the length according to your wish list, or just go for the same as in the picture. You can color your hair at the ends to top it off. If you can't get your hair straight, you can decide which straightener is best for you on this Babyliss pro straightener review.
Curled-Cutie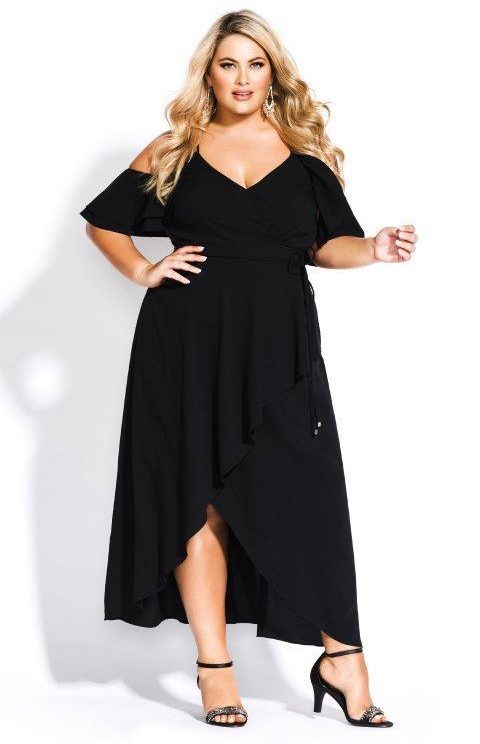 Curly hair is a style statement in itself. You can thank your stars if blessed with them naturally and if not, then go for perming. Curly hair, although less manageable than straightened, is worth all the effort. We'd advise combing them on schedule, as if and when combed, the curls no longer stay intact. They look the best when coupled with medium or long lengths. Remember always to keep your hair moisturized as curly hair tend to be drier.
The Rainbow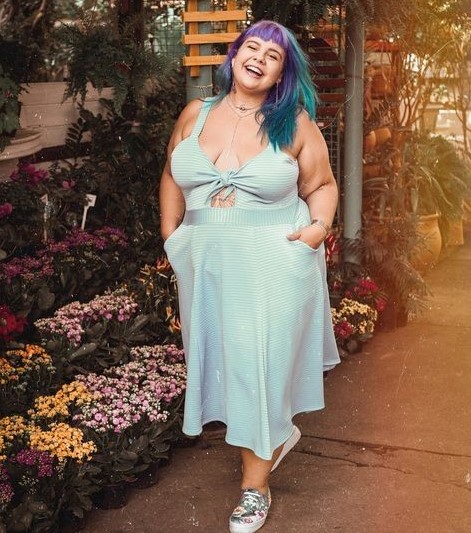 The beauty of hair is the extent to which you can experiment with them. If you can't settle for one color, go for two or three or more. Try to mix shades that go with each other, rather than being abrupt about your color choice. The picture's look is especially our favorite because the colors come together to form a blend of unicorn-ic shades.
Double-Buns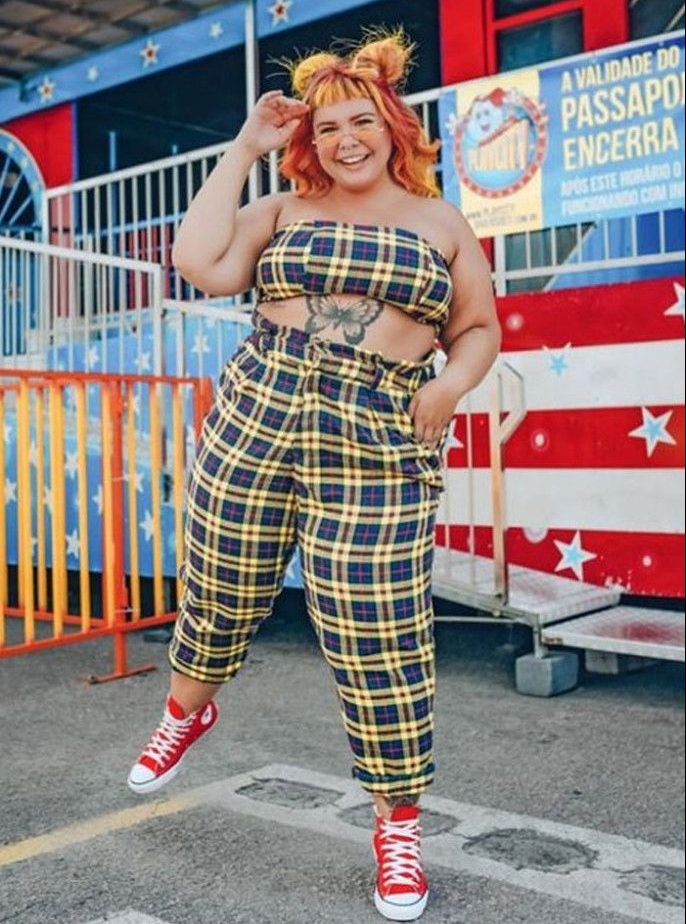 You might have seen this look featured in a lot of popular videos and pictures. Making this hairstyle features three easy steps :
Brush your hair, then part it down the middle to create two pigtails.
Twist your pigtails into ropes.
Coil it into a bun, then secure it with a hair tie.
To achieve the same hairstyle as given in the picture, leave out hair in the back before making a pony.
You can color your hair to give it a fun twist or try this hairstyle otherwise as well.
Simply Sleek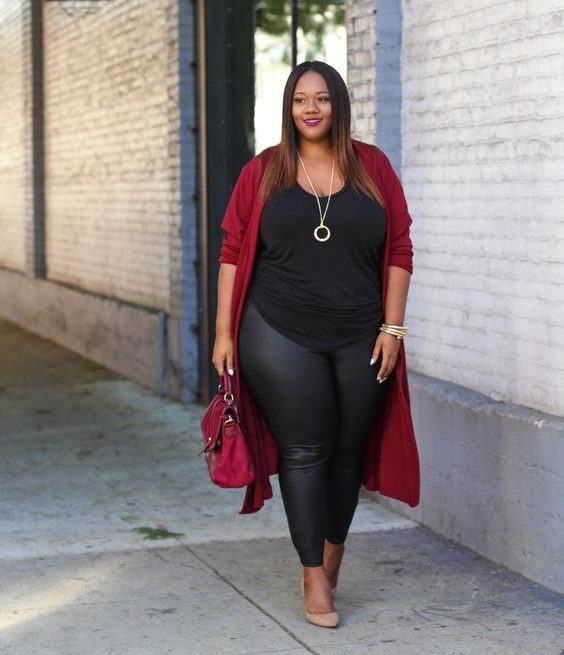 If you want to pick for yourself a hairstyle that's been tried and tested and not too risky to pull off, then this is the pick for you. Sleek, shiny hair suit almost all sizes, shapes, and structure, and despite their simplicity, there's no denying their perfection. You can easily get your hair rebonded or smoothened to achieve this look. Coloring it brown or ombre at the ends personifies the look.
Bun-It Up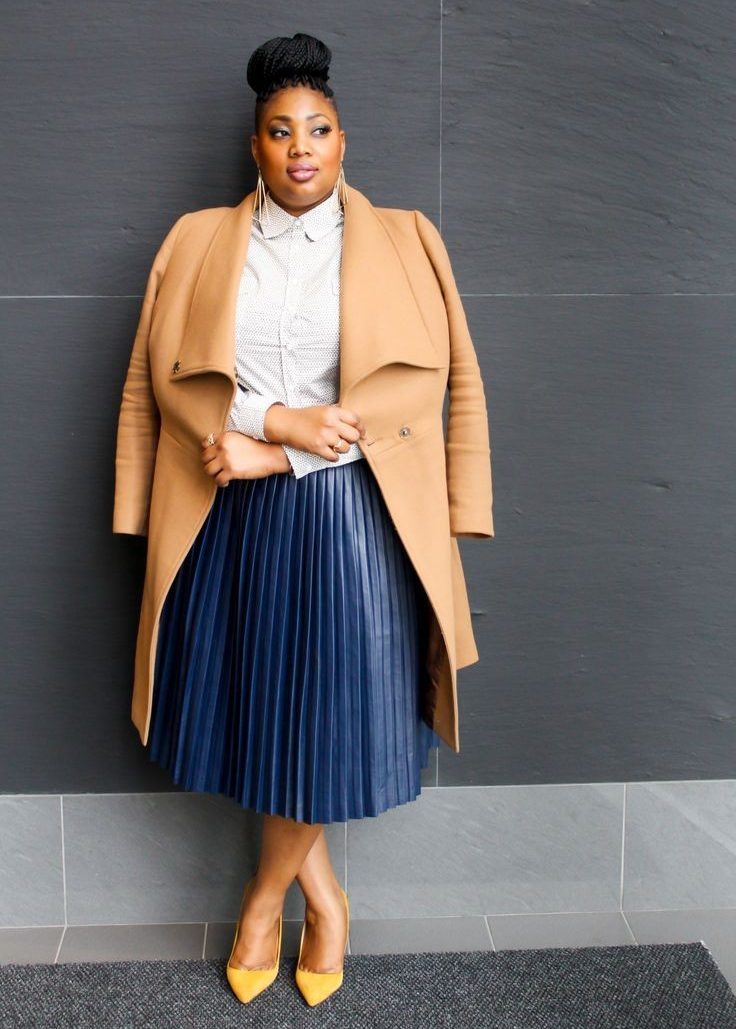 What's special about this look is that you can pull it off when going to parties, attending office meetings or when staying home in your PJs. It's like the color black – it goes with everything. What's impressive about buns is that they're one of the easiest hairstyles to make. All you have to do is twist your hair into a rope and coil it into a bun at the top. This look is a classic and can be modified into several different looks.
Sleek Pony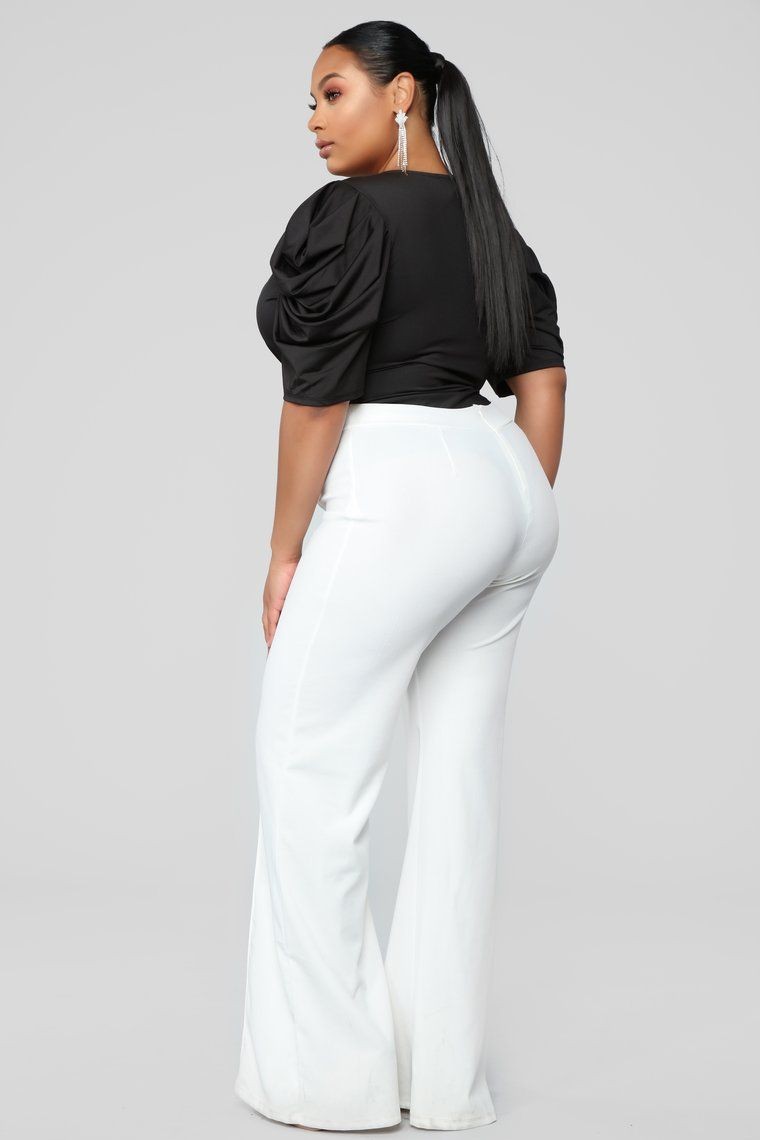 This look is self-explanatory and well recommended as a work/office look. You can either take all your hair at the back or part it in the middle to make it into a high ponytail. What is different about this hairstyle is that instead of using a band to tie your hair, you can twist your hair and tie it within itself. This gives your look an edge and makes you stand out for a plus size lad with a double chin. It is better to try it out if you have silky, manageable hair so that your hair doesn't get entangled.
Curl-Frenzy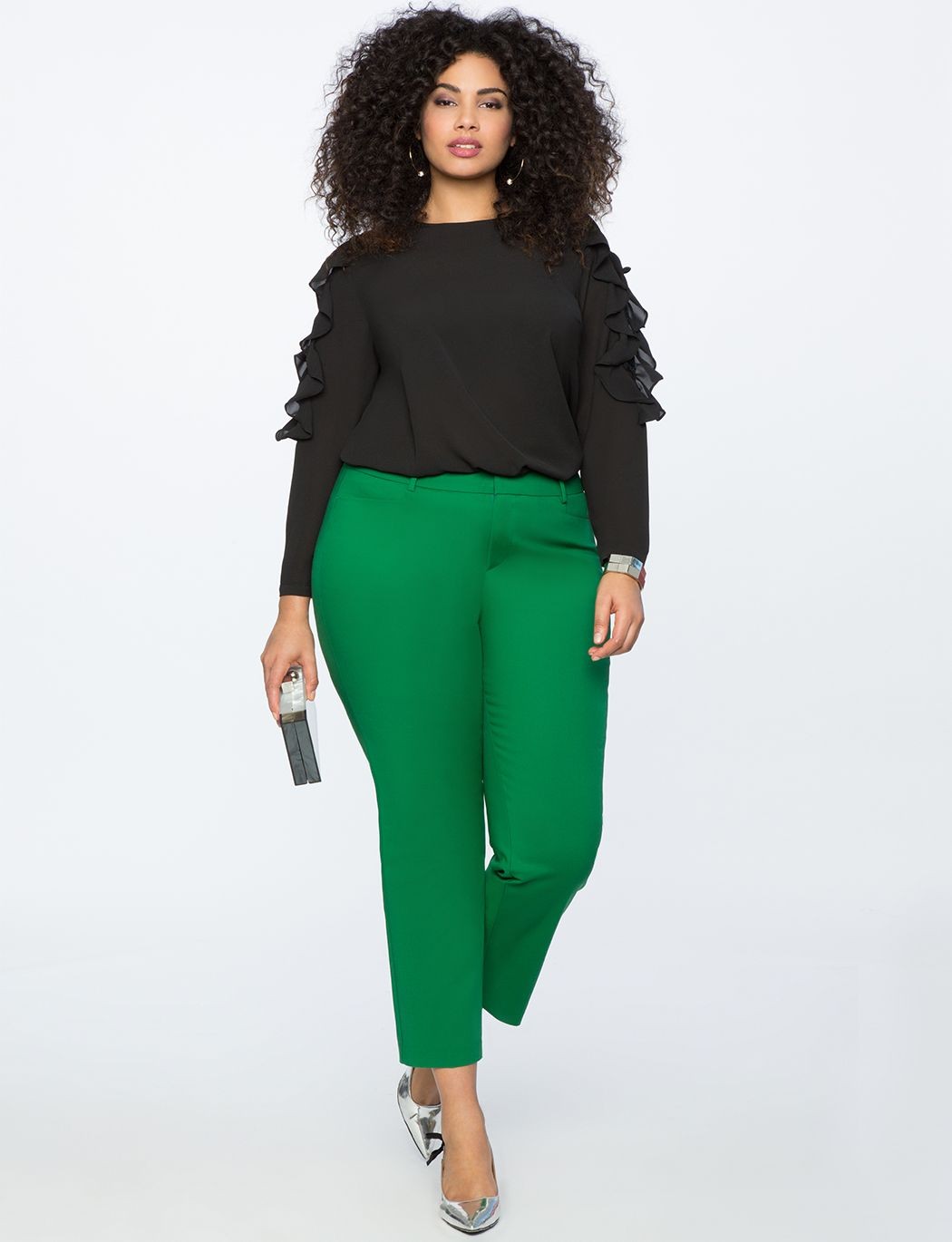 Generally, this hairstyle is natural to some people with curly hair and looks extremely attractive. You can achieve a similar look if you get your hair permed. Your hair has to be voluminous, and you'll speed a hair spray while spreading them out throughout. We love how each curl is coming out in this hairstyle, and the hair looks like it has a life of itself. As much as we encourage going a leap and experimenting, it is essential that you love and take care of your natural hair. If you're born with hair like this, blow dry it to give it a shape and use products that give it a shine.
The Wavy-Mess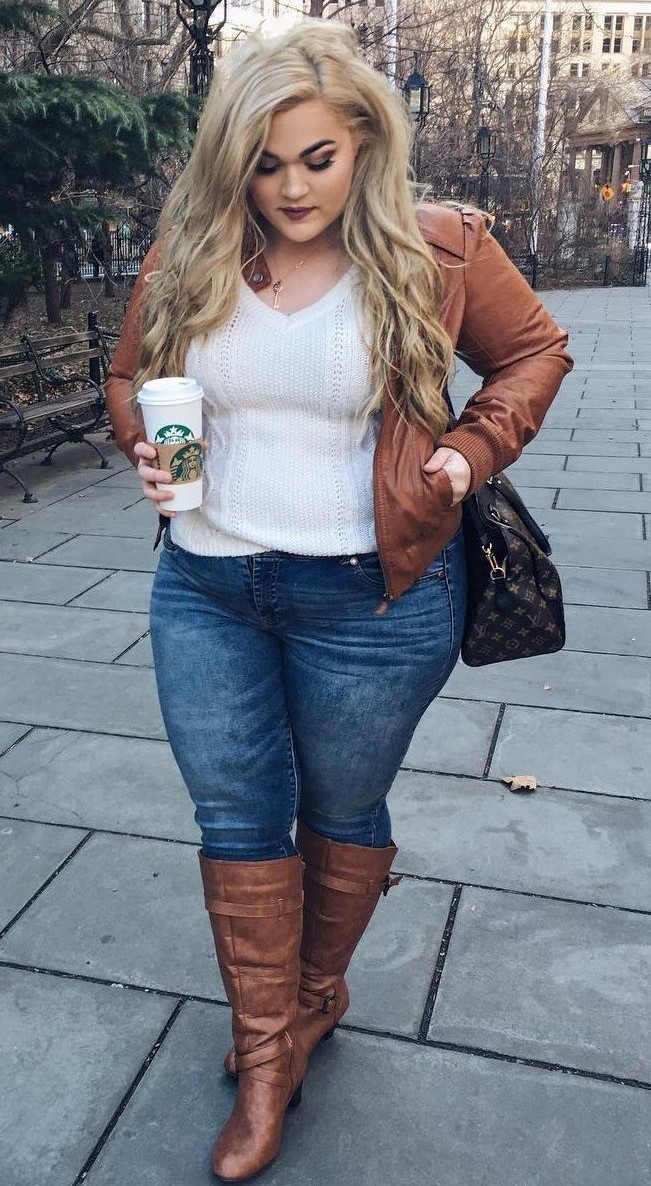 If you can't decide between sleek, straight, or curly hair, wavy hair is the answer to your call of distress. What makes this look stand out is that it seems effortless. All you got to do is take a shower and let your hair be. Wavy hair also suits almost all face shapes and structures and are a breath of fresh air when maintained properly. You can go for the color shades as shown in the picture or make your own pick. We'd recommend this hairstyle for casual outings and dates because of how effortless it looks.
The Curl Town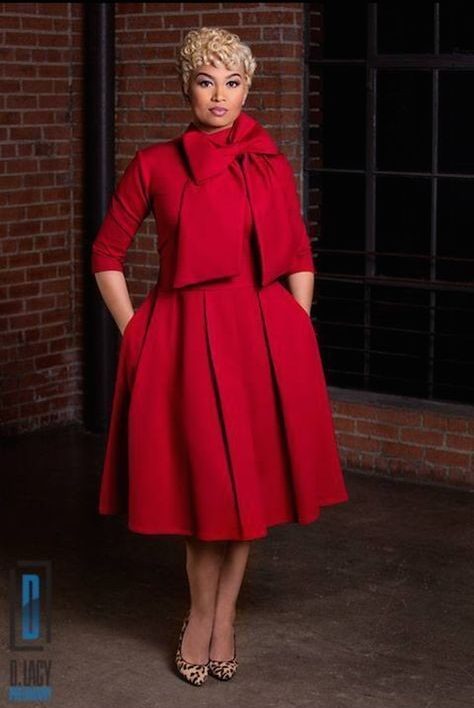 This hairstyle is both brave and attractive. If you feel you can pull this off, our answer is also affirmative. All you gotta do is get those curly hair chopped off until you reach this length—styles of having kind have a modernist feel to it and look very professional. If you're not satisfied with how you look, you can always grow your hair back.
Side-Waved Bob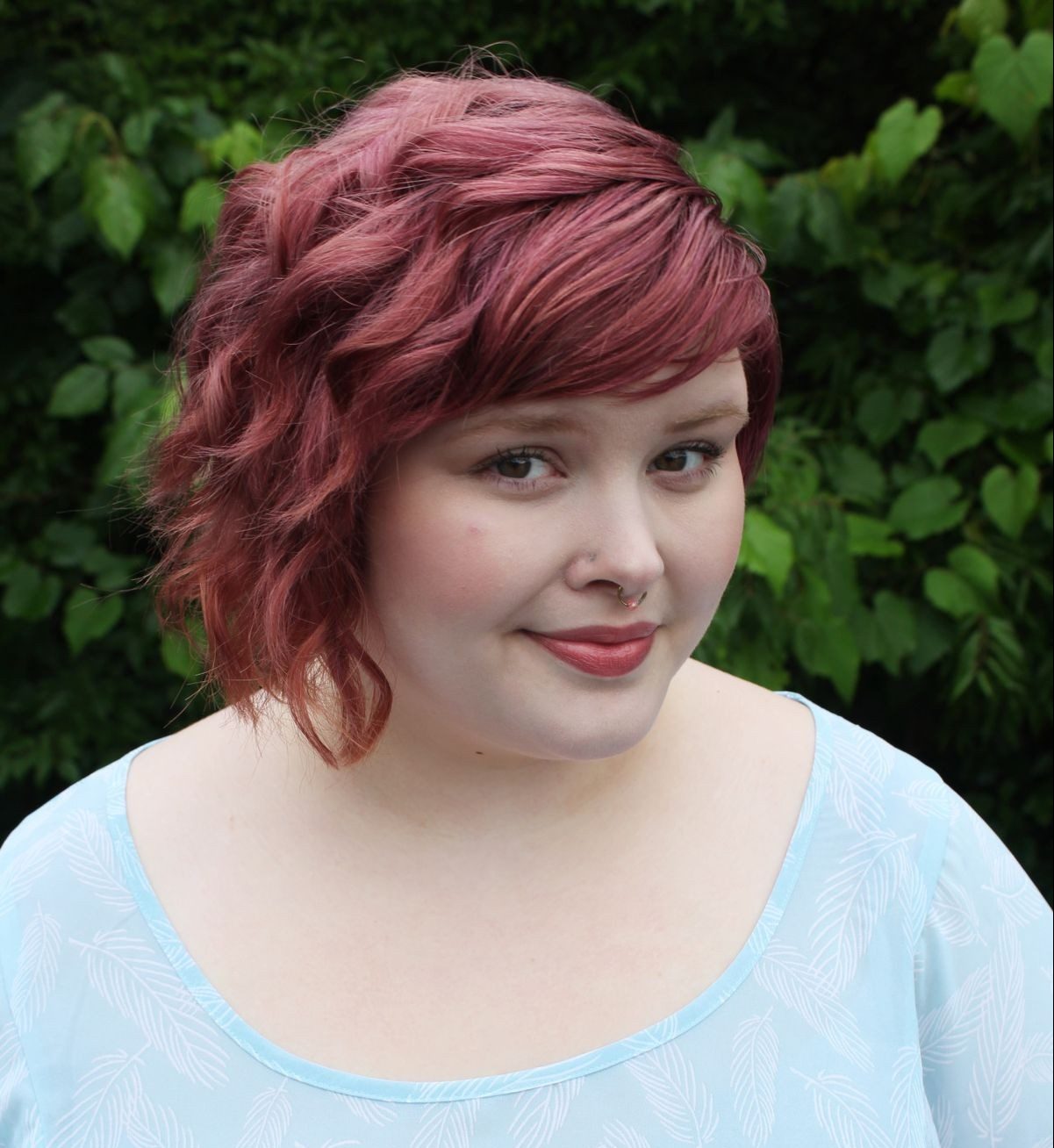 The color and the hair texture in the image complement each other perfectly. There's nothing wrong with this look, and you can show your stylist this image and tell them this is exactly what you want. If you don't have naturally wavy hair, you can curl them up loosely and part your hair in such a way that most of it falls on one side of the part. To take it a step further, you can make braids on one side of the bob. This is just the perfect hairstyle for plus size women with a double chin.
Light-Blonde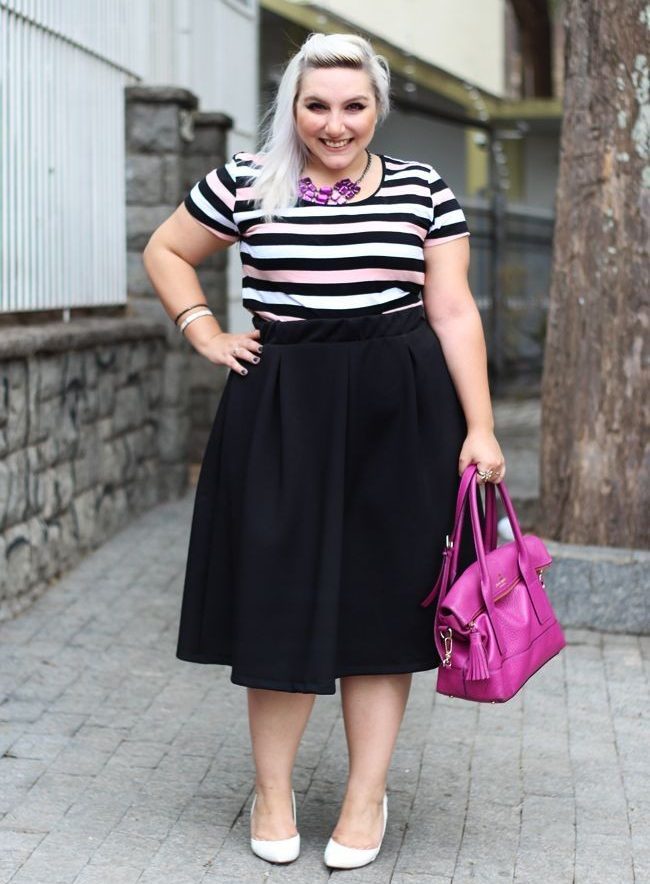 The most popular hair color has to be blonde. If you want to go for the same color and not look cliché, we advise the lighter shades of blonde. It would give you a more urban, fashionable look and compliment hair lengths of all kinds. If you have medium length, wavy hair, this is the pick for you. You can get your hair cut into layers to give it a touch.
Ombre All the Way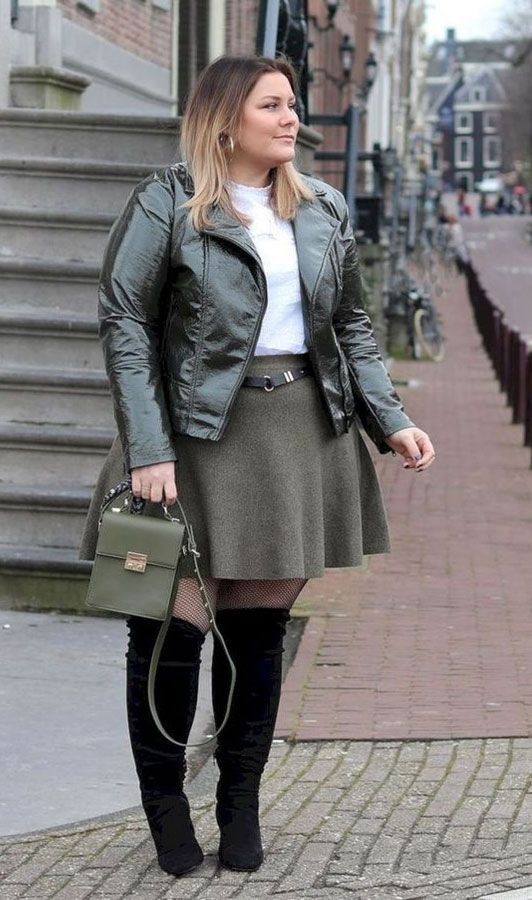 What's special about this hairstyle is that it is both cute and perky at the same time. If you're having reservations about what color and style would suit you, we would say that this hairstyle is a safe and wise choice. It goes well with dresses and outfits of all kinds. It very well brings out the elegance in the face and is recommended for special occasions like weddings.
Bun for Fun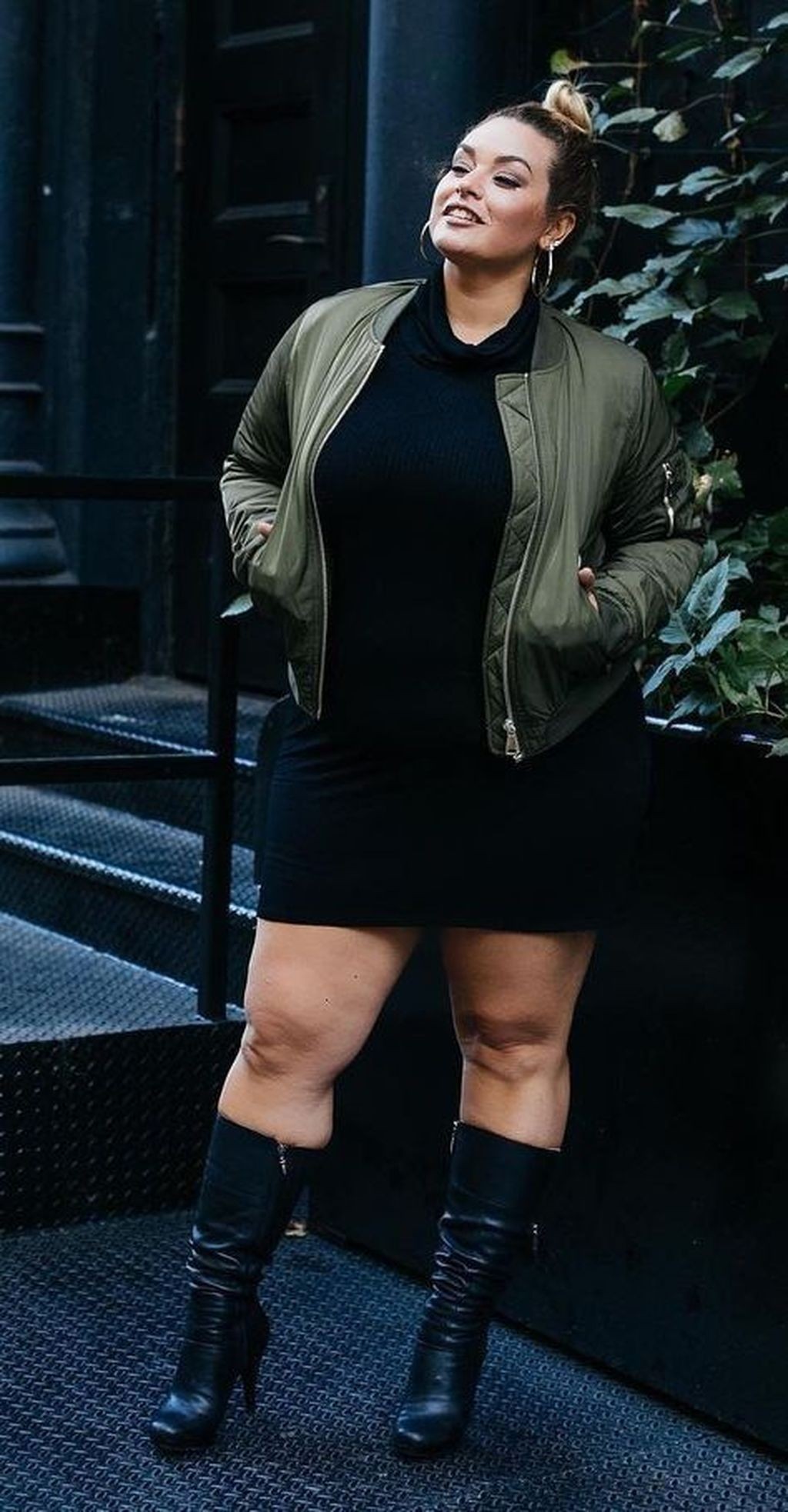 This hairstyle is extremely refreshing and innovative and yet effortless and casual for the beauties. Hair color tends to be damaging, so if you're afraid of the damage but still want to experiment, what you can do is color your hair towards the down. You can color as much portion you can, avoiding the roots. Once you do this, make a quirky, simple bun, and you're ready to go. Your natural hair accompanied by colored preps you up and make you stand out.
Lock-It Up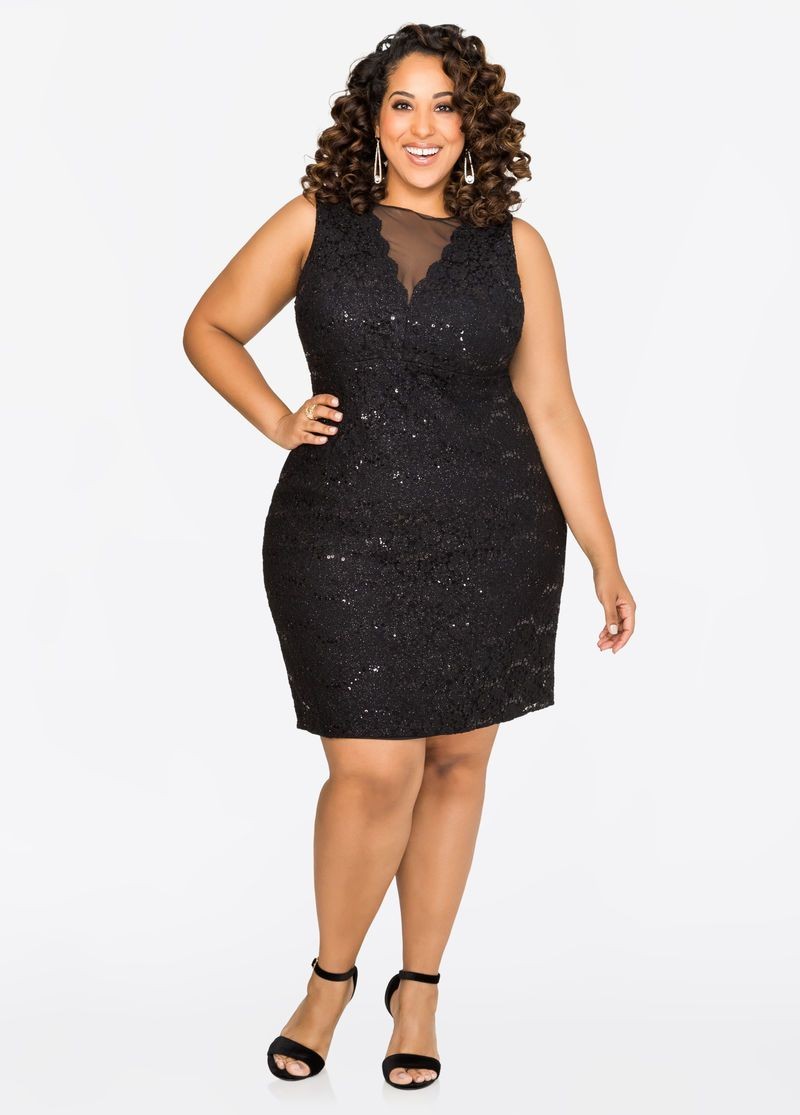 The fun thing about curly hair is that although we have one term for them, they're not all the same. Some people have fewer locks and wavy hair at the top, while some have extremely curled, volume hair, and so on. The above hairstyle is achieved by using hair styling tools like curling iron. If you're confident you can get these locks yourself, otherwise going to the stylist is always the fashion. This hairstyle is fashionable enough to bring out the curvy diva in you.
The Classic Blonde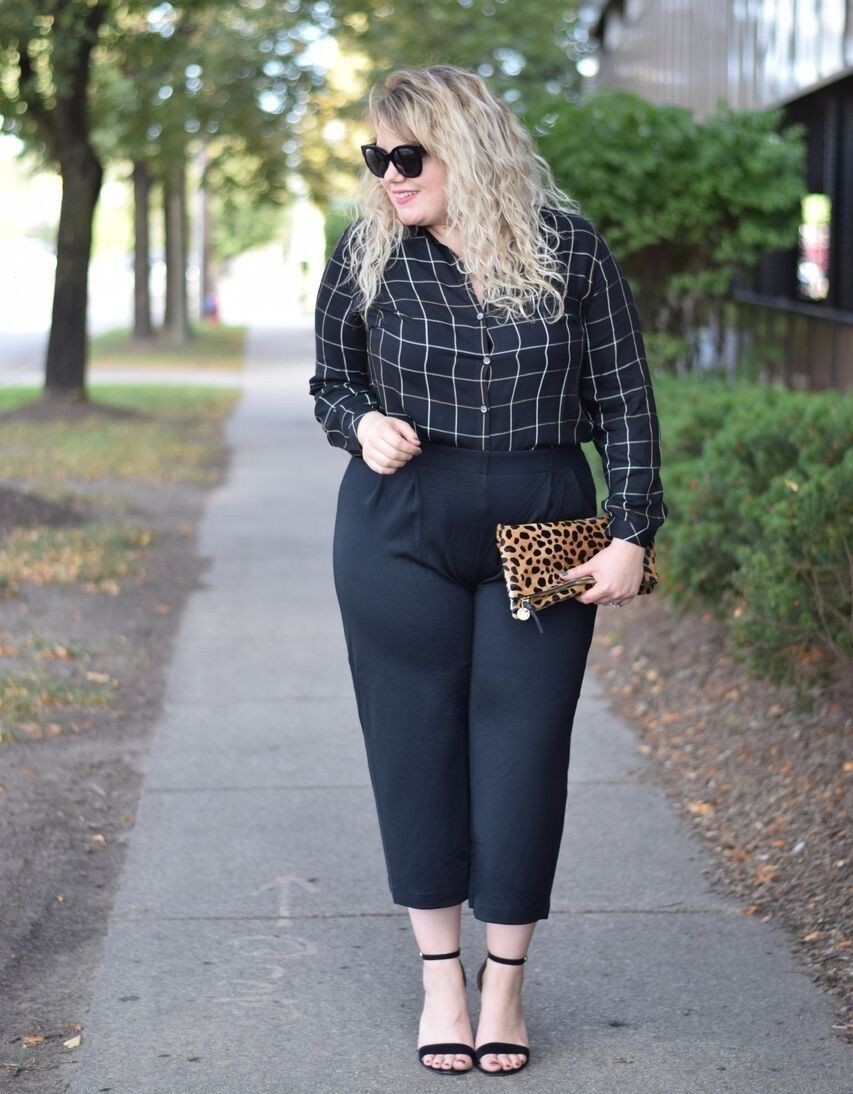 Blonde hair was, is, and would always be among the gorgeous types. With so many hair styling tools and possibilities available, you can easily get the style you've always wanted. The above look also features colored blonde hair with dark roots. You can blow dry your hair you achieve the texture. When in doubt, it's best to keep your hair loose and go with it.
The Hannah-Baker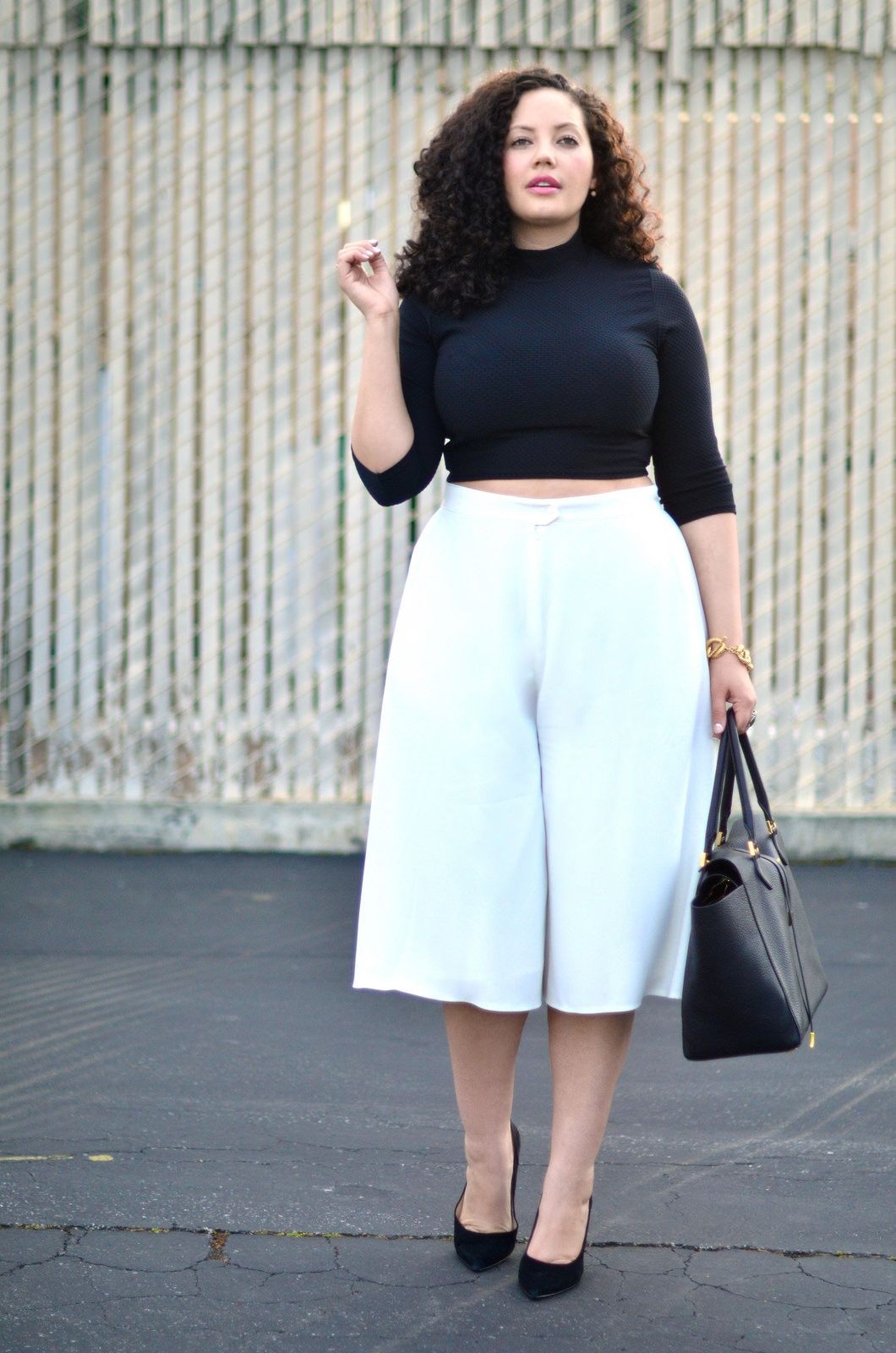 This hairstyle is similar to the one Katherine Langford aka Hannah Baker, had in the famous series 13 Reasons Why. This bob haircut with dark brown hair is recommended as a college look and a bridal look. It looks best when the hair is parted in the middle and would suit both medium and short hair.
More Hairstyles for Plus Size Women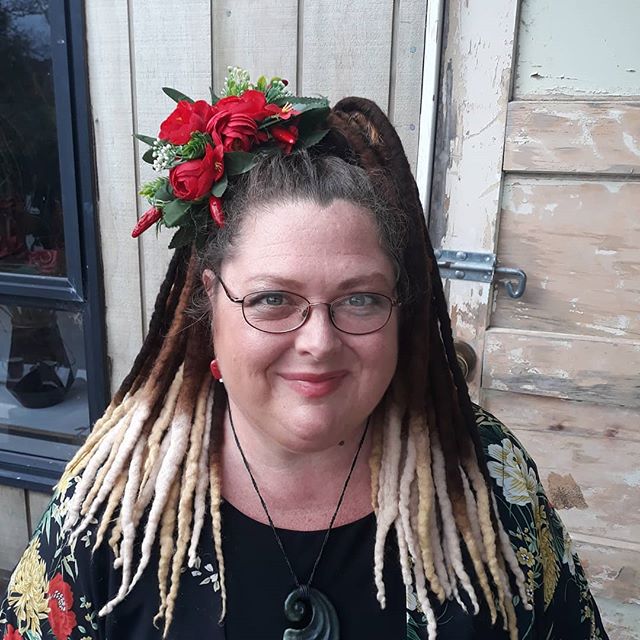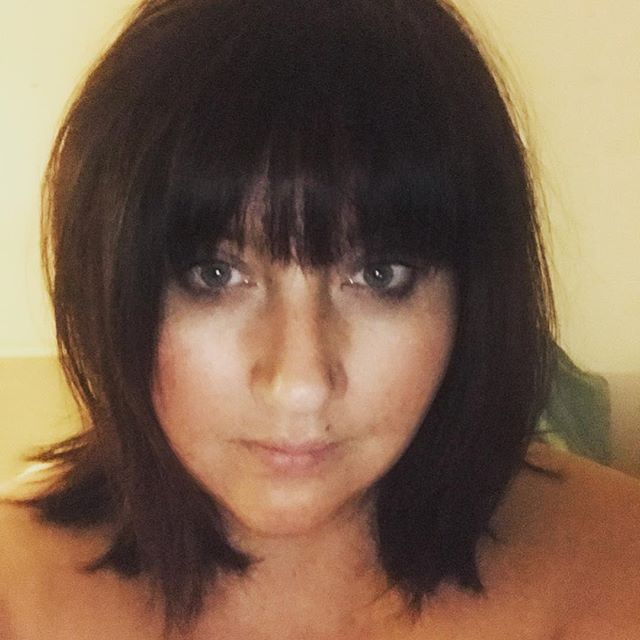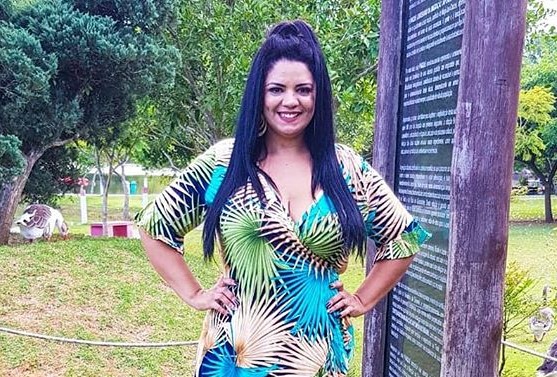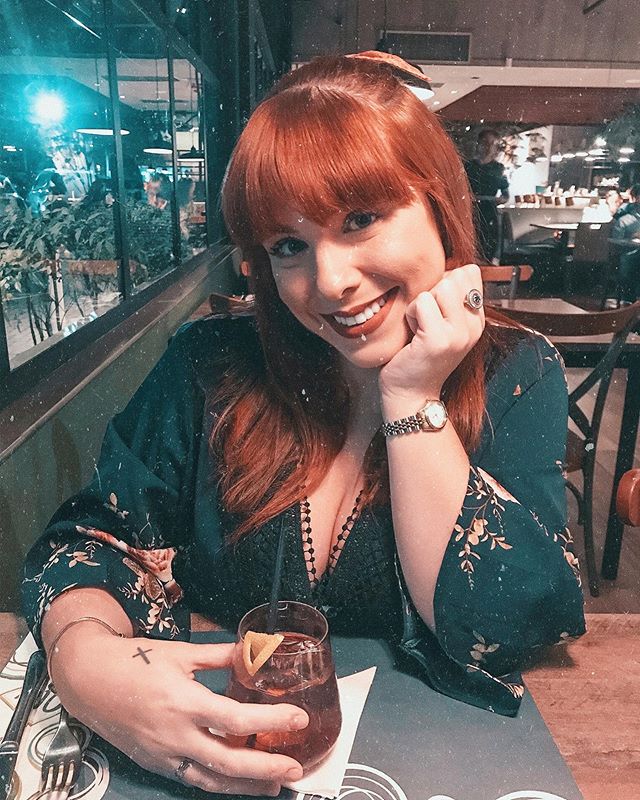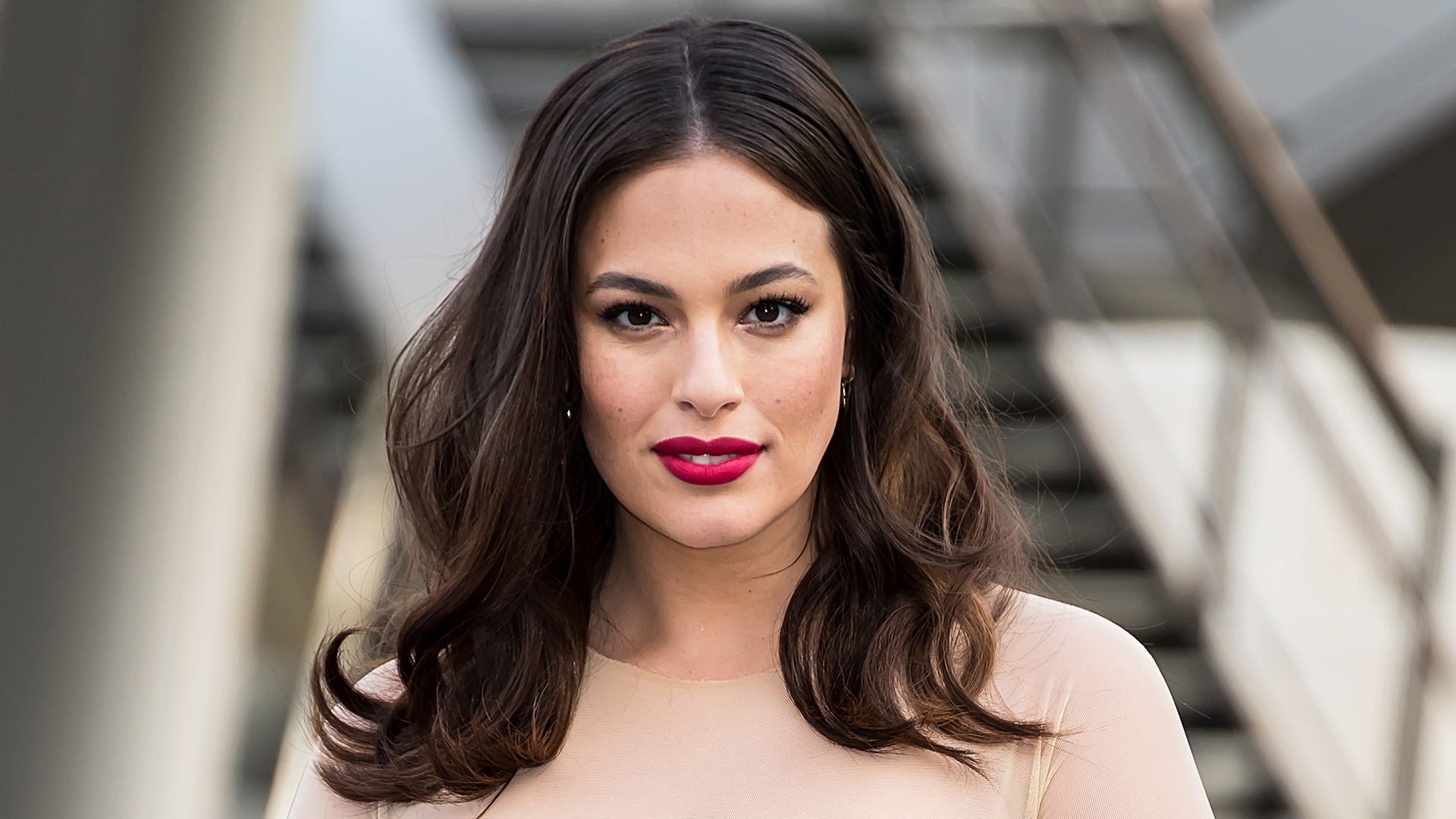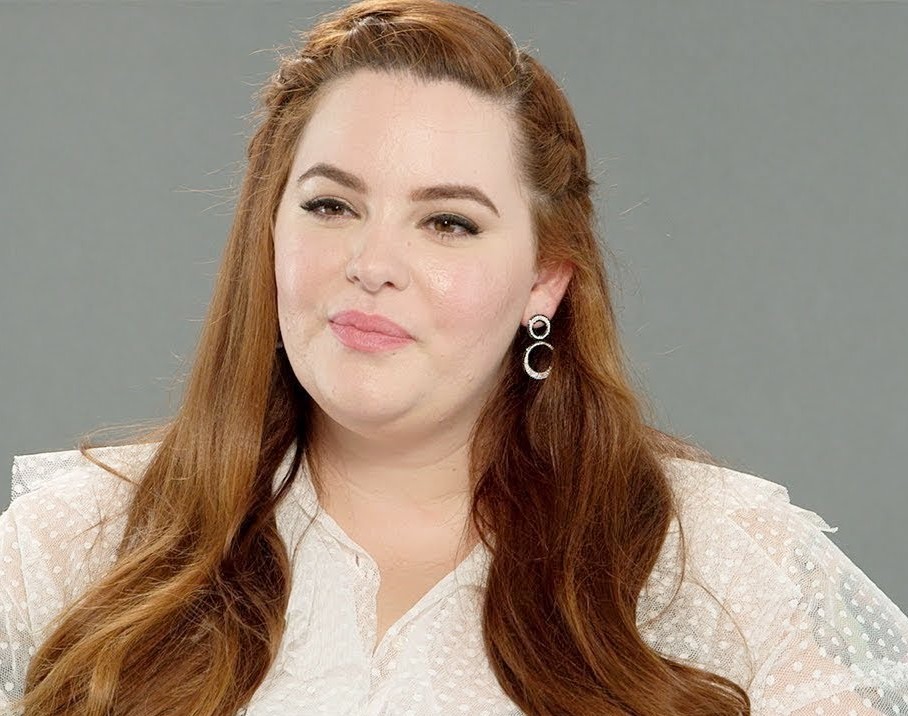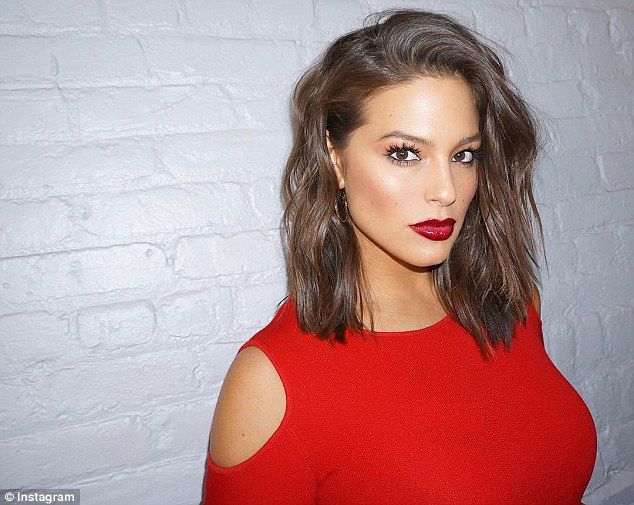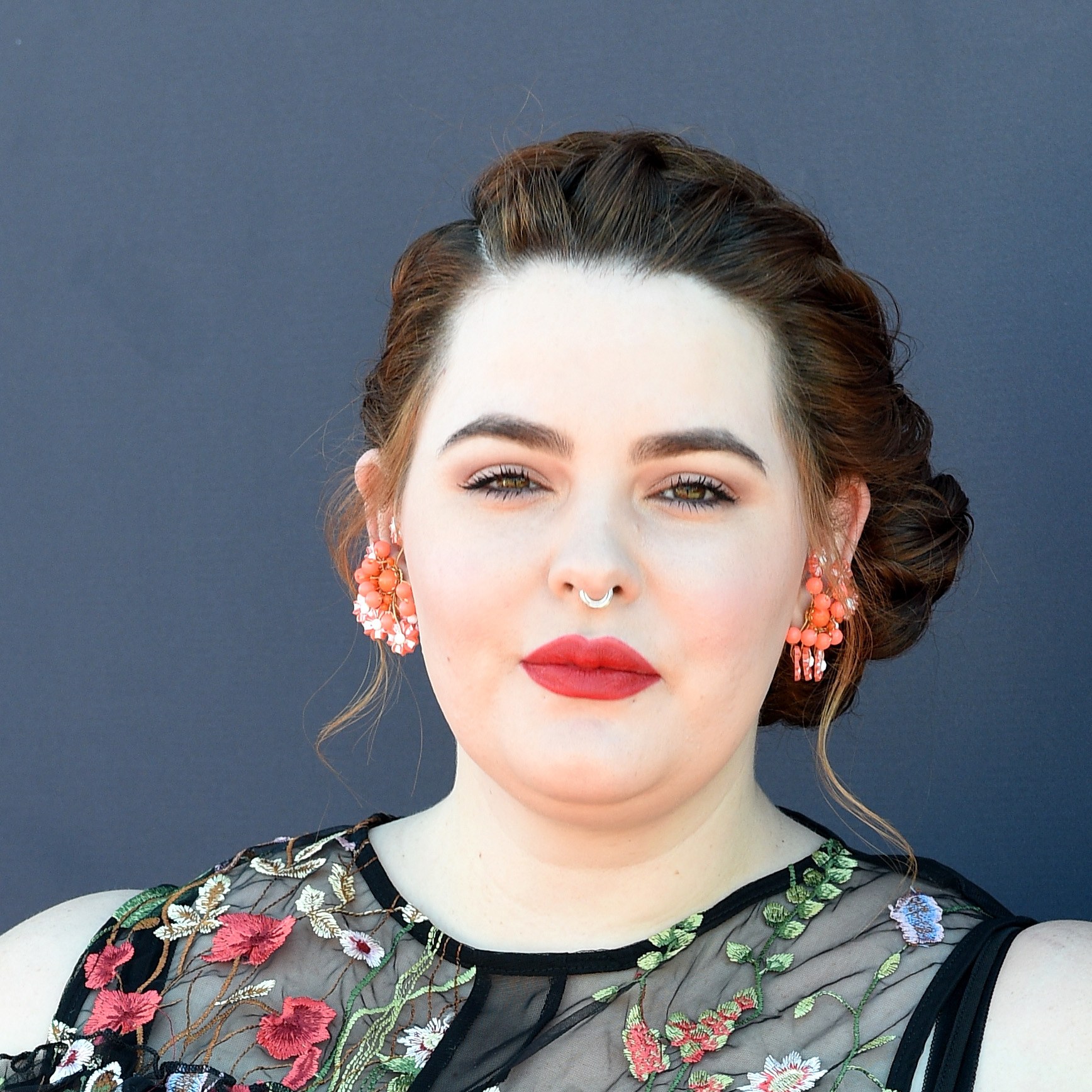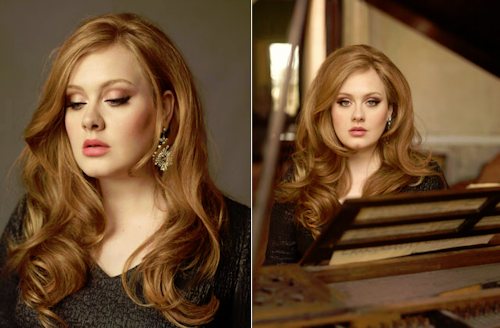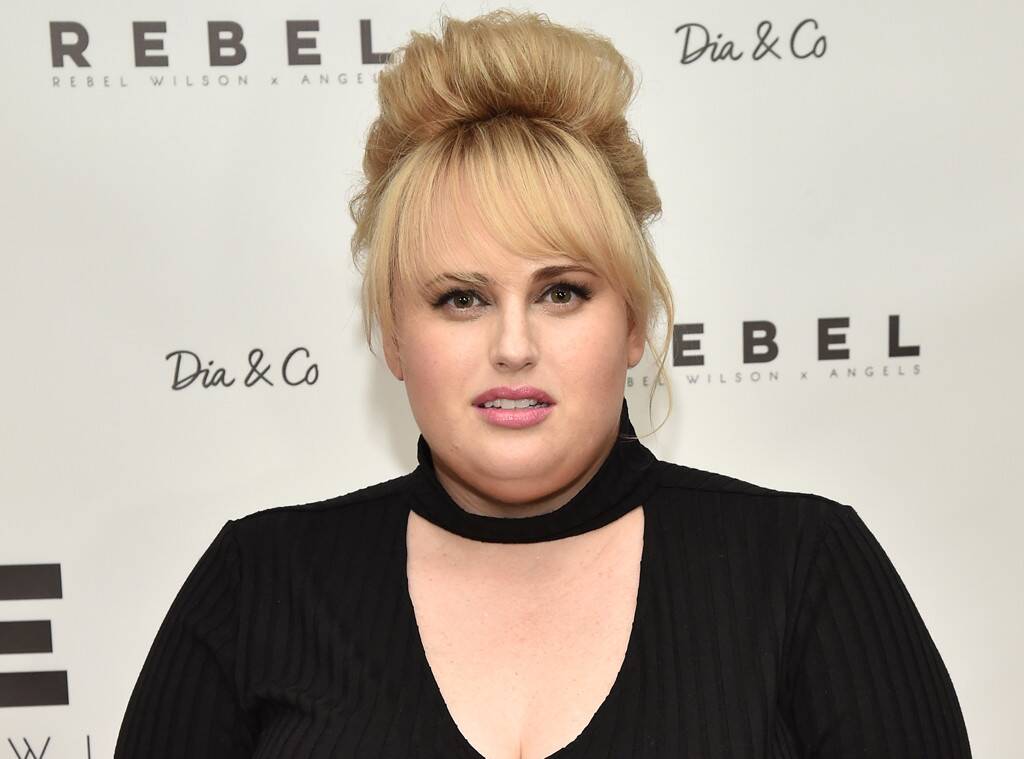 Tips on Choosing the Right Hairstyle for Plus Size Ladies
The key to the right look is to wear what compliments your shape and size the best. This holds for both clothes and especially hair. Your hairstyle is an essential part of your personality and the way you showcase yourself to others. But the difference between fashion and hairstyles is that the latter can't be changed every day. A haircut is a commitment for a period of at least a month or even years; hence, it's best to think it through.
For plus-size women, it's important that go with hairstyles that make makes their faces look proportionate to their bodies. Go for curly, high in volume hair if you want to make your face look thinner with locks falling in front.
Sleek hair is advisable when you want to bring out your face shape well, so avoid it if you have a chubby face.
Conclusion
The first step towards any successful hairstyle is knowing your face, body structure and then deciding what goes best. Don't stick to just one hairstyle. Keep experimenting to find what is it looks like "You" the most.