A wedding is always a joyous occasion. The only problem is that a lot of people forget about a wedding a few weeks or months after everything is done.
One of the ways people remember a wedding is through the photographs they took at the wedding. Additionally, a lot more people remember the experience they had at the wedding more than the actual intricate details of the wedding.
So, how can you make your wedding more memorable, so it stays in your guests' minds for longer? Here are a few tips that can help!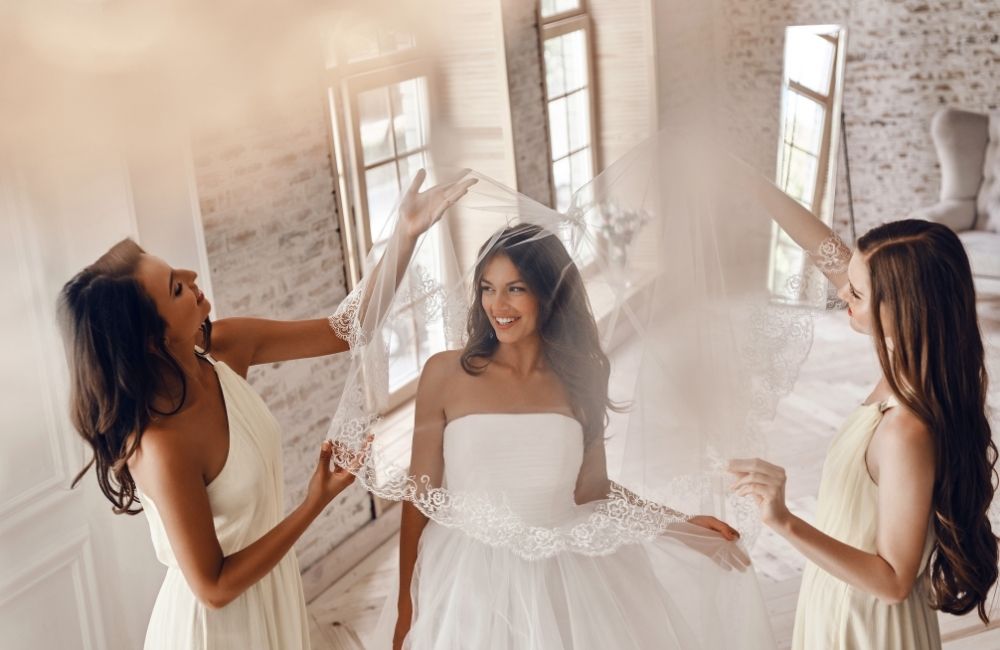 Change Up The Wedding Gown
There is nothing wrong with wearing a white gown to your wedding. However, once your guests have attended enough weddings, your meticulous white gown will disappear into a sea of other white gowns in their memories. This is why most brides are choosing not to wear a white gown and instead go with something different. Neutrals, brighter colors, and blush are all trendy wedding gown colors that have become very popular over the last few years.
Layering and the use of lots of accessories are also becoming trendy so that the bride and the wedding can stand out. Here, carefully chosen textures and colors and combined and layered for a unique look.
Have a Scented Wedding
Although many brides rely on the scent of their wedding's floral arrangement for the scent at their weddings, these scents are usually so similar to other scents and most people do not notice them. You can create scents to trigger memories and nostalgia years after the wedding. The common options for creating these scents are using candles or diffusers.
It is important to check that the venue allows for open flames if you are going to use candles, although this is something you do not have to worry about if you are hosting the wedding at home. Otherwise, you will have to use a reed diffuser, which is a lot safer. You can choose artfully designed diffusers created by artists like Tom Dixon. Look out for other signature Tom Dixon home accessories and décor to add a stylish vibe to your wedding.
Do Not Mandate a Dress Code
Mandating a dress code might be fine for events like the pre-wedding dinner, but they do nothing but make your wedding feel and look like other weddings. When you do not mandate a dress code, not only do you make things easier for your guests, but you also give them the freedom to express themselves in memorable ways. For example, some guests might choose interesting prints or a mix of different types of accessories for unique and interesting looks.
Departing from the norm of having matching attires for your bridal party is another way of adding visual variety in a way that feels effortless and natural. Allowing the bridesmaids to choose dresses or gowns in different types helps bring out their personal styles and makes them more comfortable because they will be wearing something they like.
Opt for a Flower Crown
Although they are starting to get some attention, flower crowns are not a common part of a bride's ensemble. Because they are unique and never lose their charm, floral crowns can make your wedding memorable, especially if they are paired with a vintage or natural theme. It is important that you do not go overboard with the floral crown because if you do so, it might overshadow the rest of our outfit or even look so out of place that it makes your ensemble look disorganized.
You can also opt for a floral crown for the wedding and the photographs thereafter but switch to another hair accessory at the reception.
Make Things Easier For Your Guests
When you make things hard for your guests, they tend to forget the event faster due to the negative feelings they associate with it. This is the same for weddings. Things like invites, finding the venue as well as getting in touch with anyone else associated with the wedding should be as easy as possible for your guests.
This is often done through the internet where e-invites make it easier to reach the people you would like at the wedding as well as for them to RSVP. It also makes it easy to update everyone on the progress of the preparations as well as anything else that comes up before or after the wedding. Using social media pages and hashtags also makes it easy for people to follow the goings-on without any problems.
Bottom line
Weddings can start looking the same once you have attended a lot of them, especially in short succession. If you do not want your wedding to be lost in your guest's collective memories, it is important to add some aspects that will make it unique, help it stand out, and remain in your guests' memories for years or decades.
Related Posts