Finding foundations for dusky skin in India is one of the trickiest jobs. Me, being a dusky-skinned girl have always struggled to find that perfect shade of foundation. Some were too ashy on the skin, some lacked proper undertones or some didn't look great on me.
So, after doing a lot of research and from my own experience, I've got some foundation recommendations for dusky/dark skin beauties in India. These are easy on the pocket and won't break your bank. So let's get started now.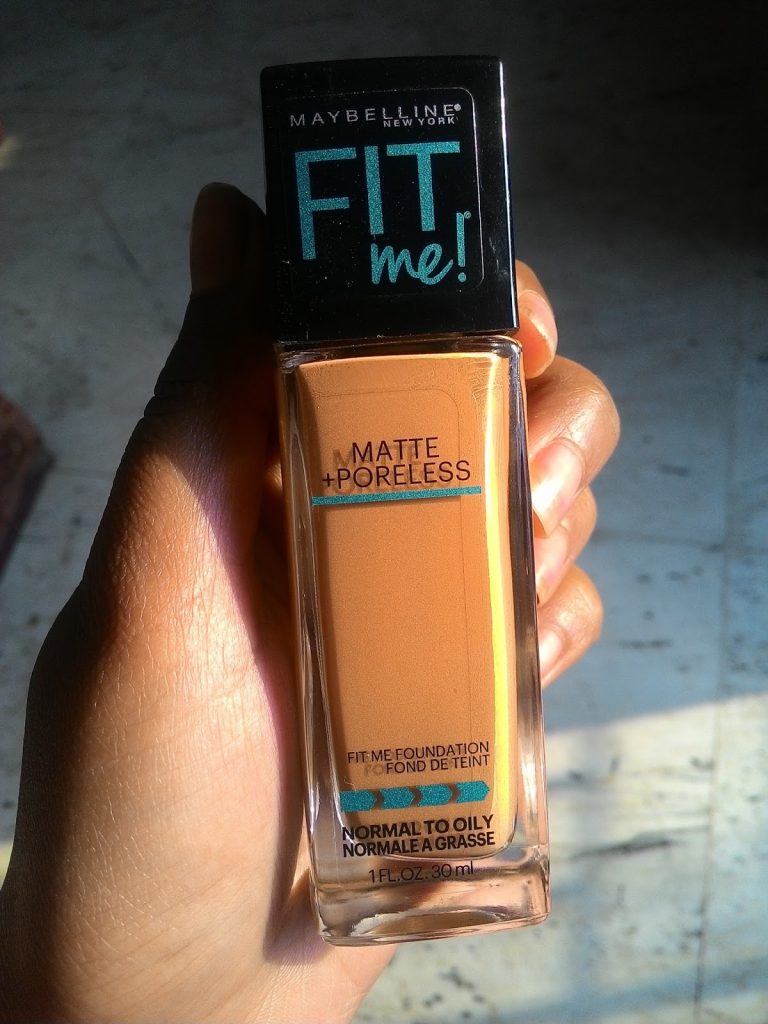 Maybelline Fit Me Matte + Poreless Foundation in 330 Toffee Caramel
Price:  for 30 ml
This is the best foundation I can recommend for dusky skin in India. I've reviewed this foundation on my blog and you can tell how much it suits my dusky skin. It has a matte finish and gives a medium coverage. Its wear time is 5 to 6 hours. If you're a dusky girl with an oily skin, this is the foundation for you. However, this foundation lacks the yellow undertones. One good way is to correct through a yellow toned compact or a pressed powder.
To read my review on it, click here.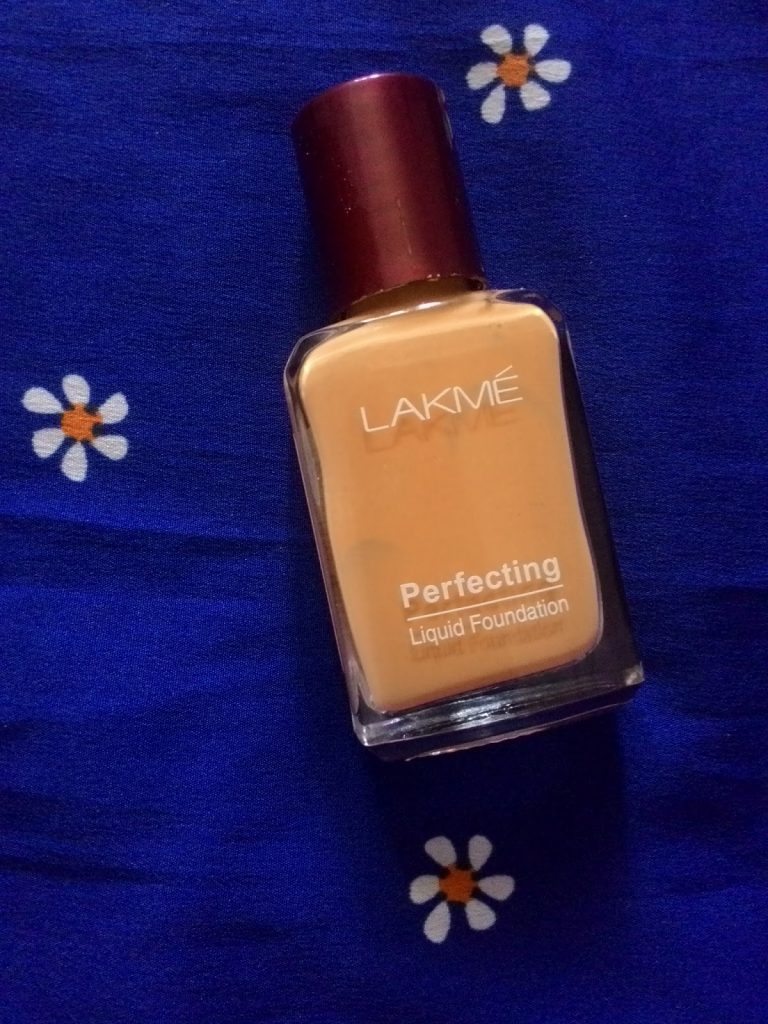 2. Lakme Perfecting Liquid Foundation in Natural Shell
Price: Rs. 140/- for 27 ml
This was my first foundation every purchased. Although it is a lighter shade, it surely has yellow undertones which won't make a dusky skin look ashy. As the name suggests, it's a liquid foundation which is light in texture. It provides a medium coverage on major imperfections and high coverage for small imperfections.
For the full review click here.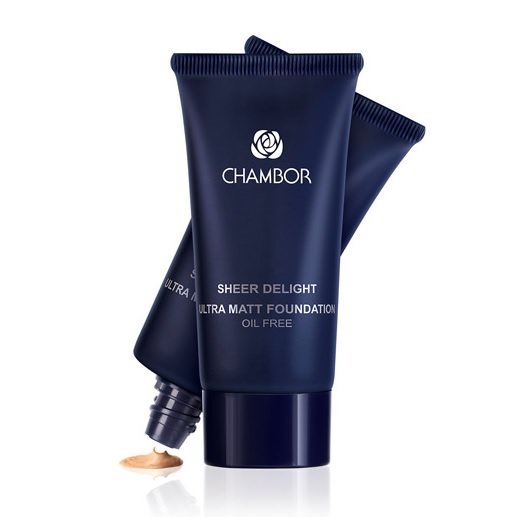 3. Chambor Sheer Delight Ultra Matte Oil Free Foundation in Ginger
Price: Rs. 855/- for 30 ml
It has a slightly creamy texture which blends well into the skin. It's lightweight so its coverage is on the sheer side. It evens out the face however you would need an additional concealer to hide the flaws. It has a semi-matte finish. It doesn't contain SPF. This is one of the best foundations for dusky skin in India.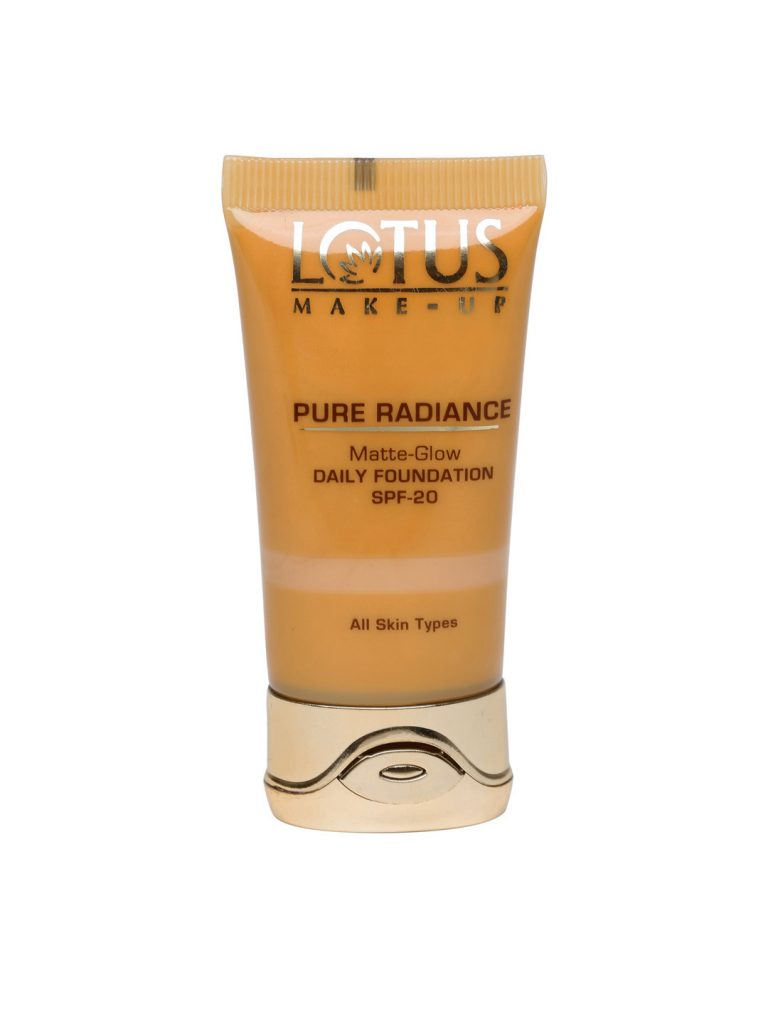 4. Lotus Herbals Pure Radiance Matte Glow Daily Foundation in Caramel
Price: Rs. 245/- for 25 ml
This foundation has SPF 20 in it. It is lightweight and provides a sheer coverage, not being able to hide little imperfects. This isn't that great in controlling oil but pressed powder can be put into use. It has an average staying power during summer. If you have a dry skin, go for it. You can find it offline in Lotus Herbals stores.

5. Loreal Paris True Match Super Blendable Makeup Foundation in Golden Cappuccino
Price: Rs. 1025/- for 30 ml
Loreal Paris tends to cater to all types of skin tones including the dusky ones. It has an amazing shade range selection. It has versatile pump packaging which is travel-friendly. This foundation has a liquidy consistency that blends easily into the skin. This foundation imparts a glowing look to the face. It tends to oxidize on oily skin but stays good on dry skin. However, it can be worked out by using a pressed powder. It contains SPF 17.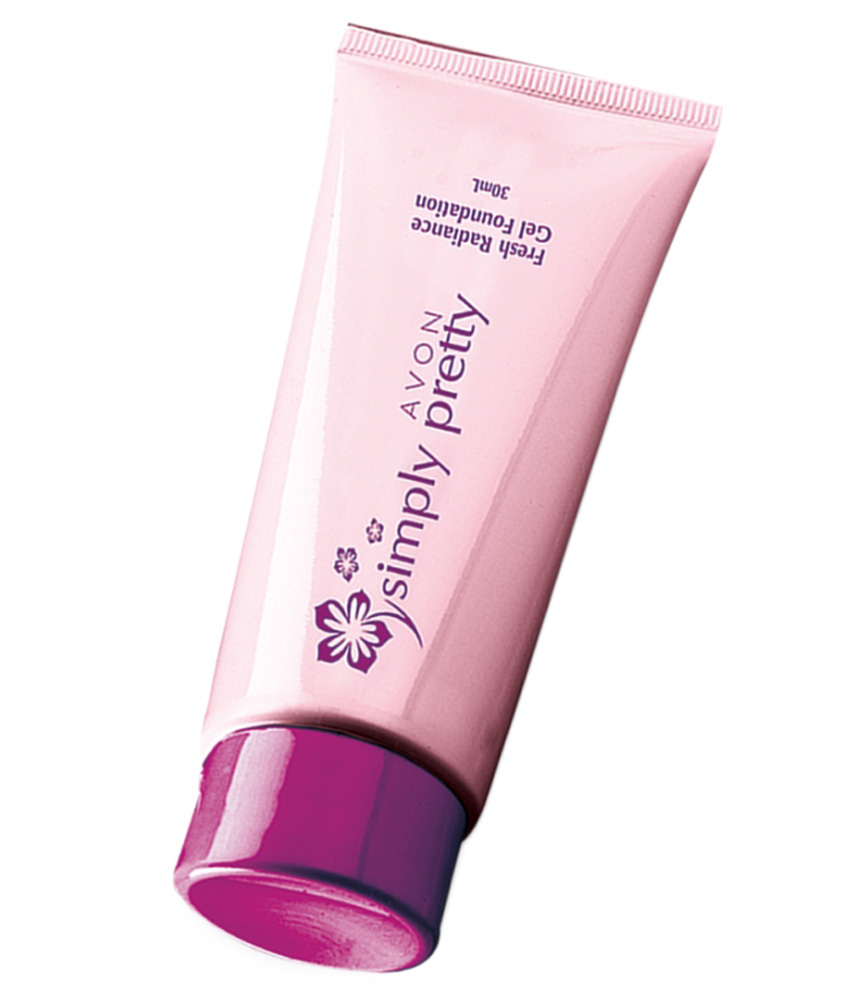 6. Avon Simple Pretty Fresh Radiance Gel Foundation in Natural Beige
Price: Rs. 239/- for 30 ml
This foundation provides a natural finish and is water-based. Don't expect much coverage from this foundation. Due to its yellow tones, it would suit medium to dusky skin ladies. Though for darker skin tones it may give a whitish cast so use it in small quantity. On oily skin, it doesn't last long but on dry skin, it stays up to 5 hours.
So this was my compilation of foundations for dusky skin available in India. Do you have any specific recommendations? Which foundation do you use? Share in the comments below.