In this fast-paced world, everything constantly changes, and so does fashion. Fashion has come a long way from what it used to be in the past. If we go back to the 1920s fashion was so much different back then.
Talking about 1920s fashion, what did women wear back then? Well, to answer this question, it all depended on where they were. Their dress code specifically depended on where they were. The era of the 1920s was like the renaissance of world fashion. Everything was improvised and unique, and even many new designers came up with their own inventions.
In the 1920s, ladies had an outfit for each time of the day, and this is the most striking feature of 1920s fashion. This facilitated a huge wardrobe collection, and this is what inspired fashion today.
In recent times we have a separate outfit for work, for sports, for evening parties and so on. Not to mention, we have specific outfits depending on age, taste and style, so we are nowhere near the thought of capsule wardrobe because we all acquire much more than we need. So today, we will talk about some of the wardrobe staples and fashion trends inspired by the 1920s.
Flapper hairstyle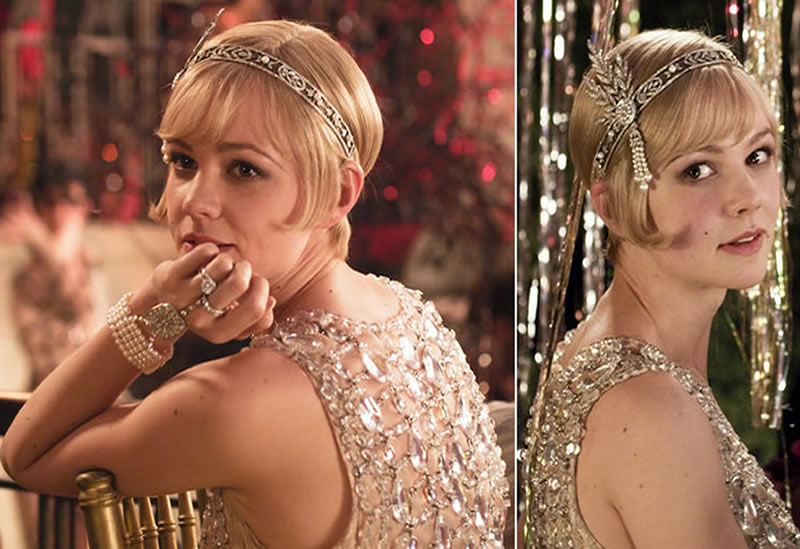 If you have seen The Great Gatsby, then you might as well know what I mean when I say, flapper hairstyles. Flappers were generally women who smoked all the time and liked to be independent. Women usually sported small hair, and they decided to break through against all conventional norms of society.
If you remember Daisy from the movie, then you might also remember how she sported smooth and shiny straight hair with bangs and layers at the front. This is a typical flapper hairstyle. The retro hairstyle is often confused with flapper hairstyles, but it is not similar.
Women at that time usually liked to accessorize their hair with headbands. Our pixie and bob cuts today gained inspiration from this era. The idea of headbands also aroused in the 1920s.
Tops and Blouses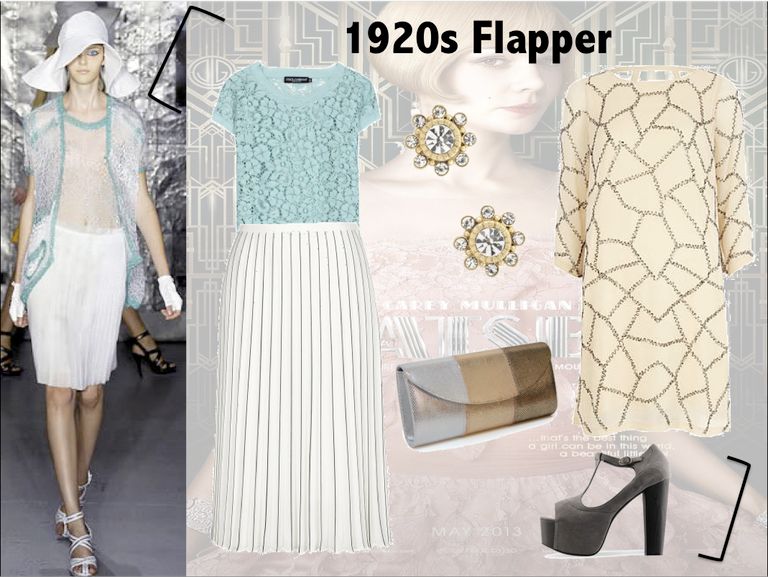 Tops and Blouses of the 1920s provided a fundamental style which was appropriate for casual outing and for all occasions which did not require wearing a dress.
Women in 1920s liked to mix and match their pieces to create an outfit just like we do now. Tops at that time were mostly loosely fitted boxy and had a dropped waist look. Fabrics such as silk, crepe and rayon mainly were used, and Puerto Rican and peasant style mostly inspired the look.
Sleeves were mostly full sleeves with cuffs on the wrists, but ¾ sleeves were also very popular with bell sleeves. The usage of lace was also very predominant at this time, and the styles were usually V neck with a really low cut, Peter Pan collar and even pointed collar.
Prints and embroideries were also largely used. These are some styles that have made a comeback recently, and we can say the 1920s inspire all chic tops and blouses.
Dresses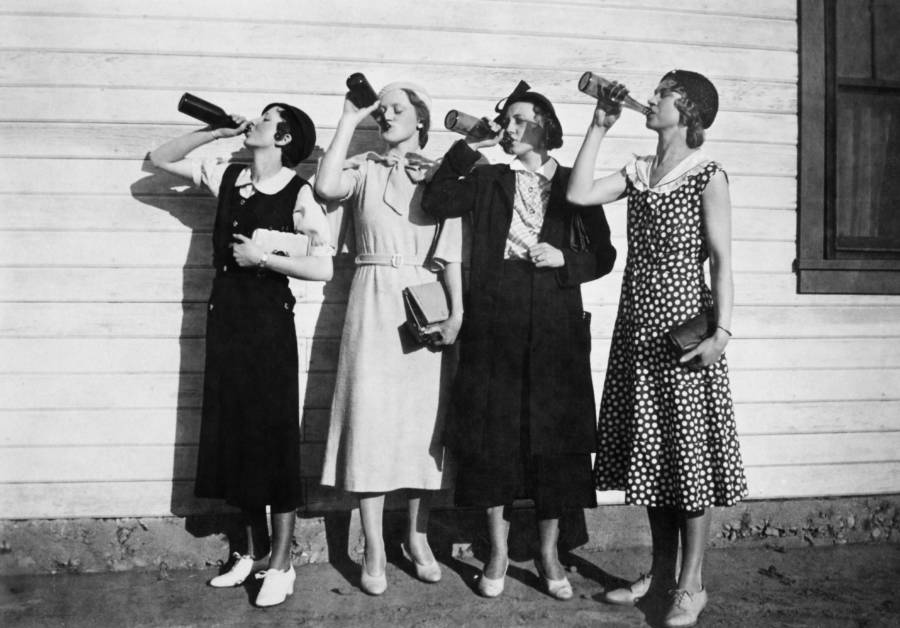 Dresses in the 1920s were decided as per the occasion and destination. There are different dresses for different times of the day. The common features were that dresses were usually below the knee with a straight fit and were often loose with a drop waist look.
Ladies when they are at home in the company of their family members then clothes are usually comfortable and often has plaid, checks and stripes patterns. Ladies typically like to wear bright and bold colours when they are at home.
In contrast with their house attire, their streetwear usually comprises of straight fit tailored dress which is usually in subdued colours such as white, grey, tan, navy, and so on. On the other hand the evening, dresses were totally different. They were more feminine and appealing.
Women would usually wear neutral or pastel tones with embellishments and jewels. They tend to look strikingly different in parties and events. This is the look that we ladies have opted for today. We don't wear our house clothes to run an errand or evening parties.
Skirts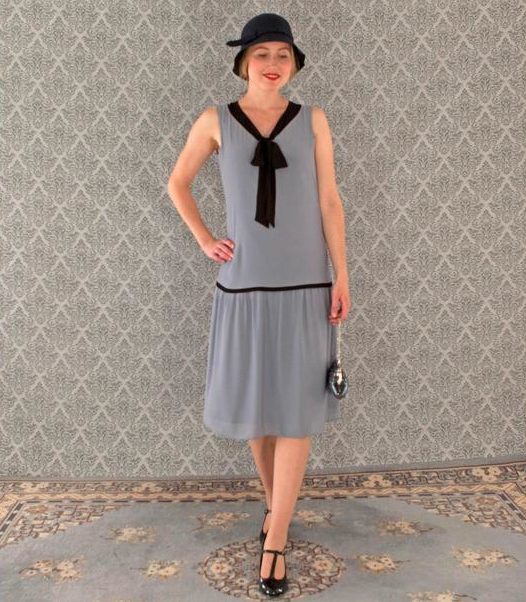 Skirts till date is a very vogue thing to wear. Skirts are usually worn for a transition from day to night outfit and sometimes to jazz up a boring outfit.
In the 1920s women used to wear skirts all the time, be it at home or work or even for evening parties. Of course, the patterns and designs were different for all times and occasions. Skirts were usually pleated and were of midi length or just below the knee.
In summers they usually liked to wear bright and bold colours. In the late 1920s, tiered skirts and even hanky hem skirts made their way into Vogue, and they were also wardrobe staples for all women. These patterns are introduced lately and have gained much popularity in recent times.
Pants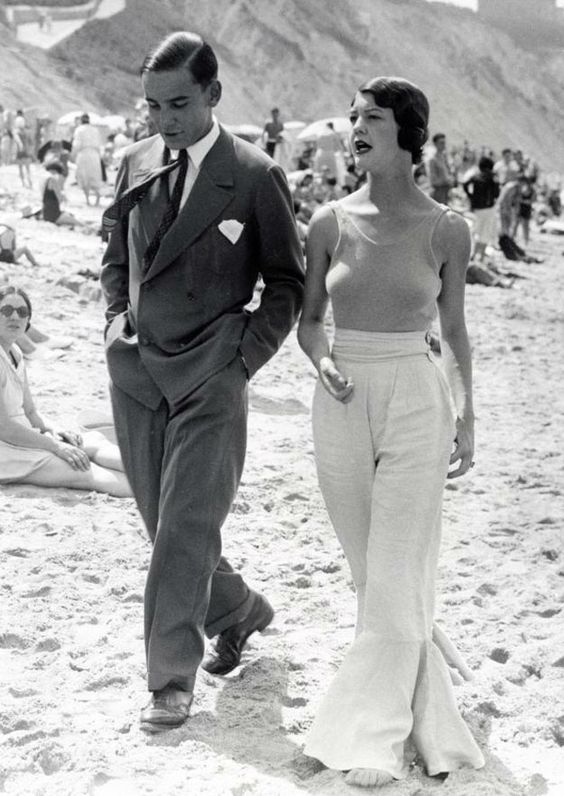 Women wearing pants in the 1920s was the talk of the town. Pants were usually known to be empowering and also to give the boss lady vibes.
Pants in the 1920s were not most commonly and widely accepted. However, there were certain exceptions. Knee-length knickers were considered as sportswear. They were generally loose and had cuffs at the end. They were usually made of tweed and denim and were not used in public except by sportswomen.
This era also saw the rise of wide-legged pants and pyjamas. Pyjamas were considered as a teacher while wide-legged pants gained more popularity as public wear. This is how we get today's bottom wear. While pyjama is to be worn at home denim knickers or longer denim shorts and wide-legged pants are most favoured as casual wear. The idea is still the same, but the uses are different.
Shoes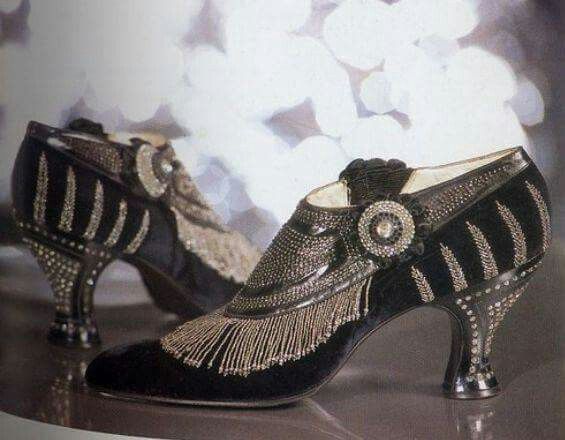 Shoes in the 1920s were everything that we see now. There were pumps, strappy sandals, Oxford shoes, lace-up boots and t-straps. Women loved showing their feet as they were frustrated with being hidden inside long boots. An easy-breezy slip-on pump was an option for a casual outing. Some ladies even preferred sandals for dancing and evening parties. All of these styles are still available only they are a bit more improvised and modernised nowadays.
Hats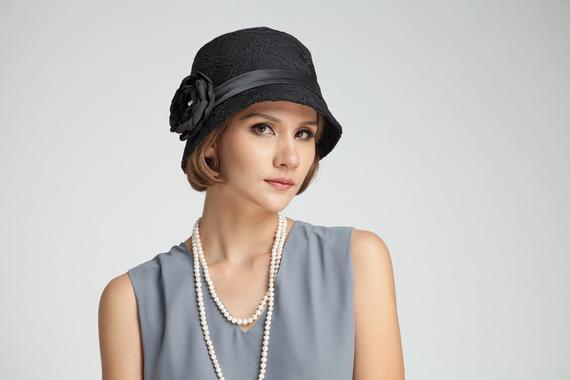 If anything that was a trend during the 1920s it was hats. They made a massive breakthrough among women in the 1920s.
Women did not prefer to leave the house without hats. They would generally wear a wise straw hat or a musketeer hat with dangling ribbons, hassles or jewel. Beret also gained much popularity during this time. However, the most popular hat was a cloche hat which generally was bell-shaped.
The increasing popularity of these hats allowed women to have a bob or short hair to fit inside those hats. The hats are still seen till date and are widely used and accepted by women as well.
Conclusion
After all these points we can conclude that women in the 1920s were very advanced and they originally introduced everything that women wear today. These were some of the inspirations designers took from the 1920s to create women fashion today.