The new year brings with it new fashion trends and those that are making a comeback. Any fashion retailer, whether brick and mortar or online, should know in advance what people are keen on buying for the year ahead. For 2019, these 13 trends are expected to pop.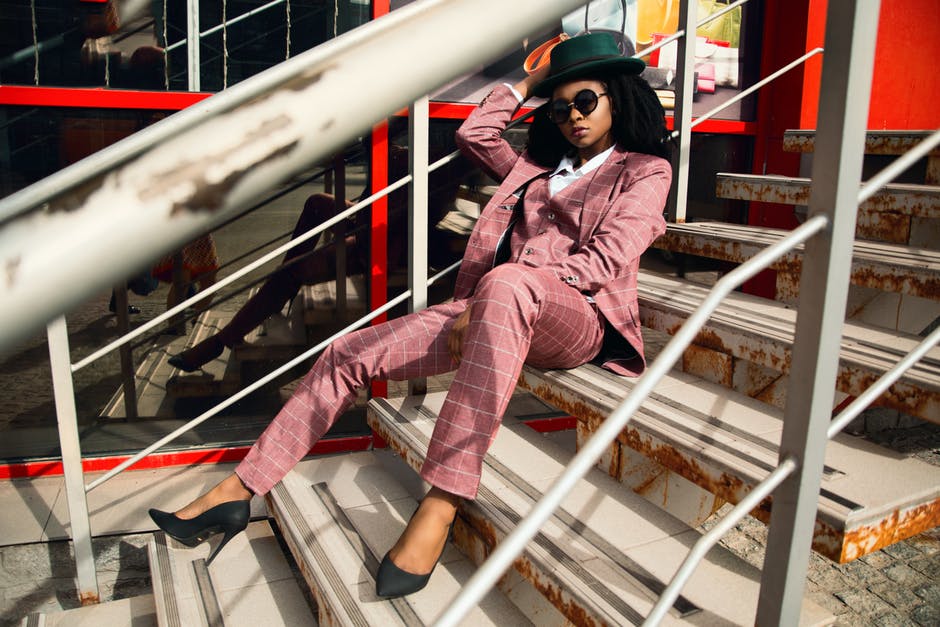 Fashion Trends for 2019
Utility Chic
Retail executive Elizabeth von der Goltz describes the utility chic trend as "function meets fashion." Khaki, patch pockets, and cargo pants will help define 2019. The exec recommends a boiler suit to truly pull off this trend. It's modern, easy to wear, and comfortable.
Bike Shorts
Thanks to the Kardashians, Hadids, and hoards of influencers, you'll see more of the bike shorts trend out in the streets. This is no surprise since athletic wear, or sportswear has slowly been gaining momentum in the mainstream fashion scene.
See-Through Coats
#171616;">Fashion trends are often indifferent to weather, especially rain. With see-through plastic coats, not even the harshest downpour and gust of wind can stop you from having a fabulous day. Since it's partly transparent, you won't have to worry about covering up.
Print on Print
Matching print with print used to be a fashion faux pas. Not anymore! Be adventurous, and experiment with layering different prints. Try on a checkered blouse with a plaid coat or animal on animal prints.
Hot Red
But was it ever really out? Red is such a strong color that it looks good, especially on women, no matter the season. Feeling feisty during blazing-hot summer days? Pick out a red dress. Colors of winter too dull for your taste? Wear a red coat.
Neon and Pastel
Larroude, fashion director of Barneys New York, says that "the color of the season is any bright shade of neon." Softer and feminine shades will also be big in 2019, especially in the colder months of the year. Think of outerwear in candy hues.
Tones
Contrast used to be the name of the game—mixing light and dark elements in one outfit. This year, it's going to be about tonal dressing, which means one spectrum of hues from top to bottom. Peachy tones will dominate this year, especially with Pantone's pick for color of the year.
Feathers and Fringes
If the runways of fashion week are any indication, feathers will definitely be in this year. So will fringes and the rise of western cowboy style. Eye-popping drama is the goal of this trend. Couple that with denim or satin, and you're good to go!
Knit Pleated Skirts
2019 is also about finding the balance between style and comfort. Nothing exudes that balance more than the knit pleated skirt does. In fact, according to Insider, searches for this garment have gone up by 75 percent on Pinterest. Plus it's versatile enough for work and for casual outings.
Craftwork
The rise in temperature will bring with it artisanal craft details on clothes and accessories. "Nothing screams summer more than crochet and macramé," Larroude says. She adds that this trend will still be "a hit with customers come spring."
Plaid
In the hands of big fashion brands like Burberry and Monse, plaid has transformed from a schoolgirl's uniform to the cool and edgy woman's go-to pattern. 2019 is going to be its period of renaissance. The plaid goes well with skirts and suits.
Animal Print
A staple in the '80s, animal print is making a comeback and not just in the black-and-tan combination. Expect vibrant hues this year, like red and purple, particularly in the form of leopard spots and zebra prints.
Patterned Suits
Suits for women have grown in popularity for the past few years, and they're only going to get bigger. Dark and monochrome tones will have to take a back seat because 2019 will see a burst of color and funky patterns on the suits.
2019 is going to be about color and patterns. Prints, especially plaid and animal, are expected to be big. So will bold colors like hues of red, peach, and neon. These are the things you should watch out for if you want to have large retail or online clientele this year.
Extra: What to Do with Old Clothes
Whenever you've accumulated too many items in your wardrobe, you can always do a closet purge. You can sell your clothes online and earn extra money, which you can use to buy more updated clothes. You can also repurpose your old clothes, which you can use for DIY projects, and you won't have to spend money on buying new decorations or household items.
Important to Note
Trends change every now and then, but you don't have to be a slave to them. They can help cultivate your fashion sense and guide your own standards as to what fits your taste. However, you don't have to sacrifice your own comfort and individuality for the sake of following trends that do not conform to your preferences.