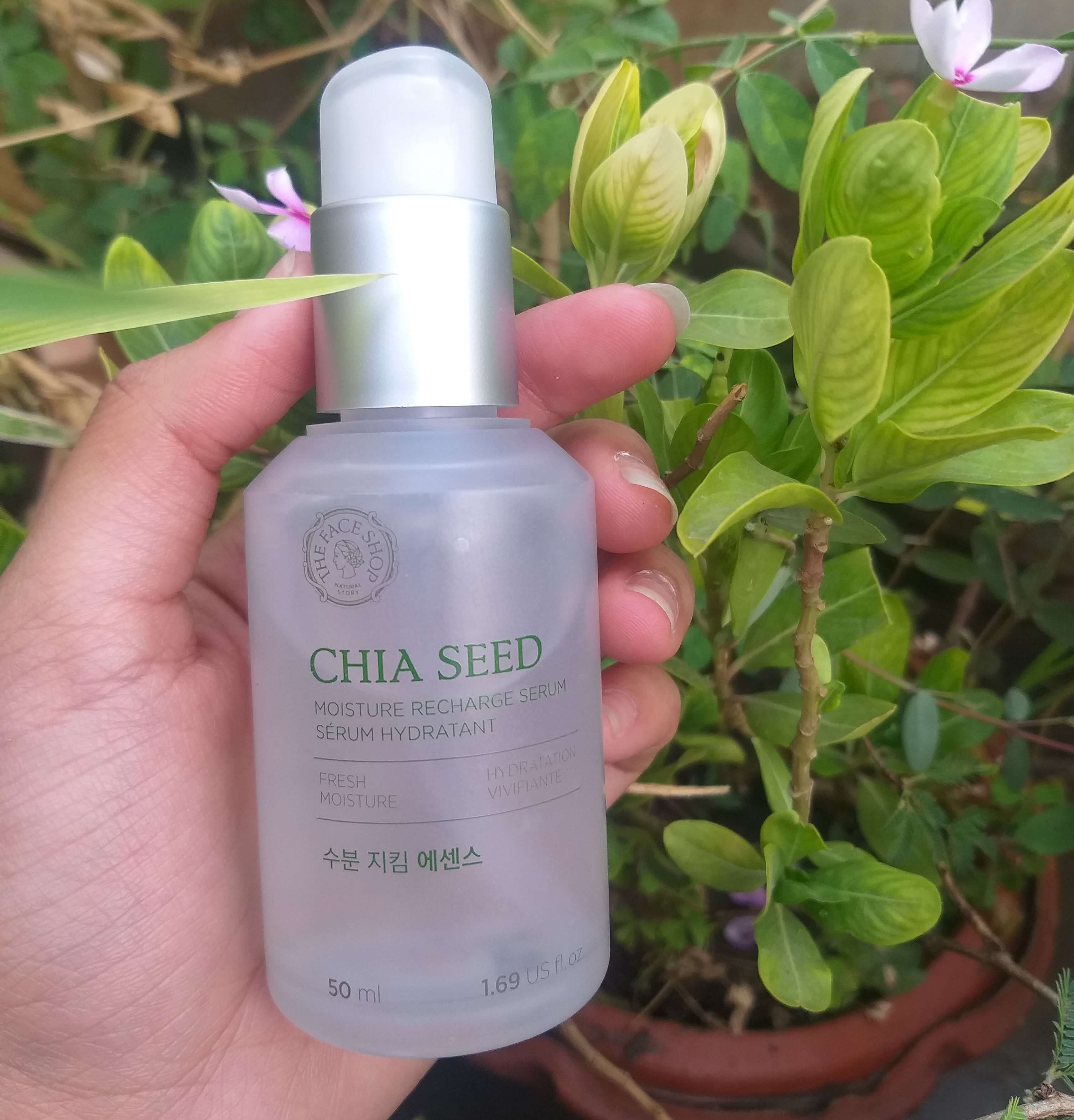 The Face Shop is a South-Korea-based skincare line. This brand has always been popular for its skincare products. I really wanted to try their serums, so I recently purchased this serum enriched with Chia Seeds. I was curious as I've heard many good things about this serum.
Chia seed is known for its amazing moisturizing properties and restoring vital moisture. Here's my review on The Face Shop Chia Seed Moisture Recharge Serum.
About the product:
Chia Seed Moisturising moisture Recharge Serum by Faceshop keeps skin transparent and moisturized with germinated chia seed's freshness. A hydrating emulsion that helps improve suppleness and give your skin a surge of moisture, this product is enriched with a hydrating emulsion that helps reveal your skin's natural clear glow.
It makes dry skin soft and supple
This product is dermatologically tested.
Created to give you a gorgeous Korean beauty experience.
Formulated without 7 additives(parabens, tar colorant, animal-source ingredients, mineral oil, talc, paraffin, polyacrylamide)
Readers like you help keep The Beautyholic running. When you buy through links on our blog, as an Amazon Associate, we earn from qualifying purchases at no extra cost to you.
Price:  Check Price & Reviews on Amazon
How to apply?
After toner, pump into your palm and gently apply to the face. For use as intensive care, apply to the face when the skin is slightly damp after cleansing.
My Experience with The Face Shop Chia Seed Moisture Recharge Serum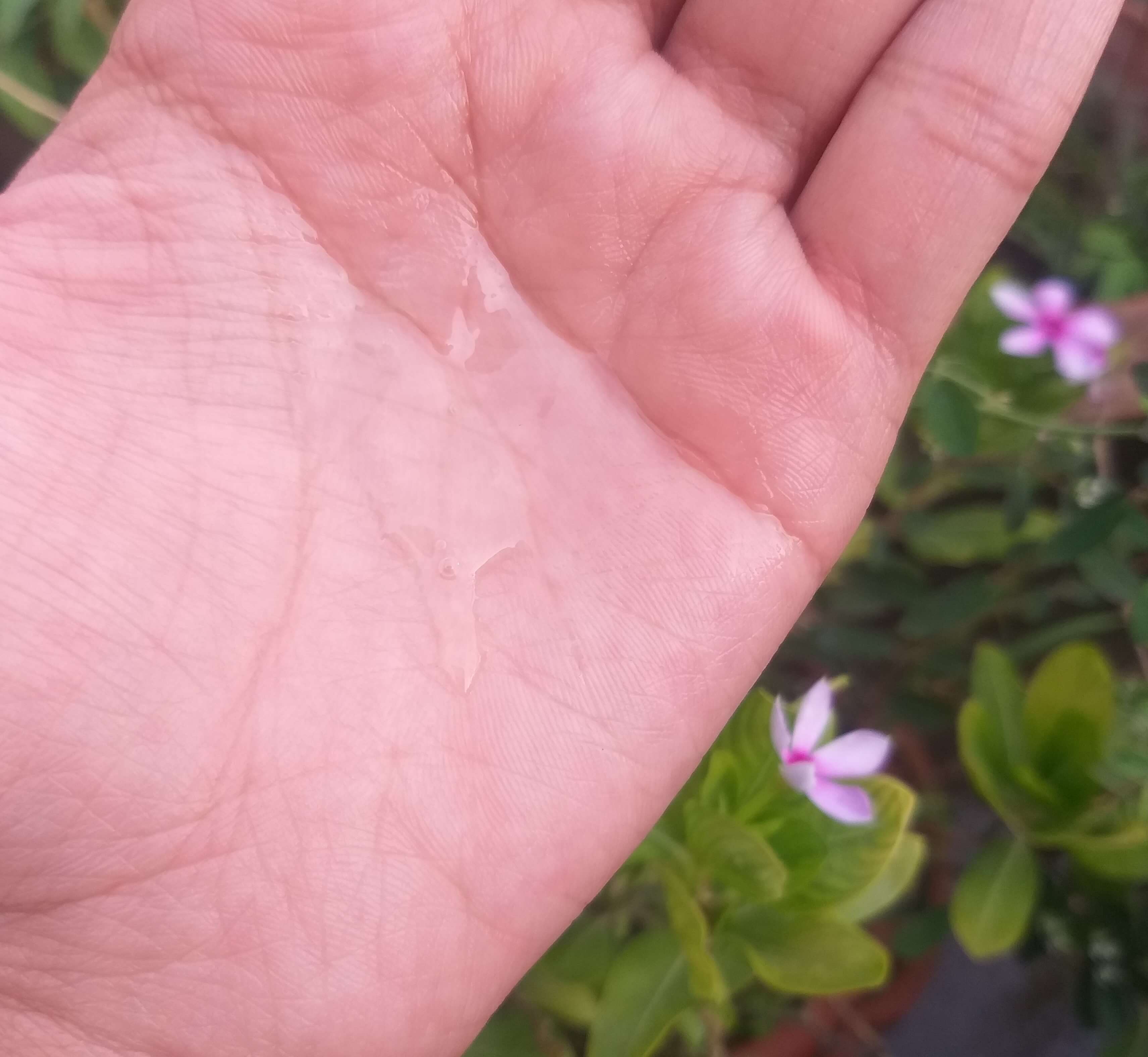 Packaging :
The packaging is very classy. The serum comes in a matte bottle with all the details mentioned. It has a pump which makes it very convenient to apply. The pump also has a separate cap. The bottle is super cute. At first, it seems as if it is a glass bottle, but it is not, which is a good thing.
Color and Texture :
The serum is transparent in color and has a gel-like consistency. It is neither too runny nor too thick, perfect for a serum.
Experience:
I've been using this serum for a couple of days now. I usually use this at night time.
I require about 2 pumps of serum for my face. This serum instantly gets absorbed into your skin. It feels as light as water. It does not feel heavy at all, and it feels very lightweight, as if you have nothing on your face. It is not at all sticky. After applying the serum, I freshen up my face with The Face Shop Aloe Vera Gel.
It makes my skin feel soft and well moisturized.  This serum did not break me out as well. The best thing is, it smells really fresh. The fragrance is very light but amazing and refreshing.
The formula is very lightweight and thus can be used for any skin type. Overall it performs well and leaves your skin soft. I agree that this is an expensive product, and not everyone would purchase such an expensive product, but it is so totally worth it!
But over time, I've realized that it is better to invest in good skincare than good makeup. Investing in good skincare gives you long-lasting results for your skin.
Pros
Absorbs quickly into the skin.
Does not feel sticky at all.
Very lightweight.
Leaves skin soft.
Very classy packaging, easy to carry as well.
Does not break you out.
Suits all skin types.
Formulated without parabens, tar colorant, animal-source ingredients, mineral oil, talc, paraffin, polyacrylamide.
Cons
Couldn't find any.
Would I recommend or repurchase?
I highly recommend The Face Shop Chia Seed Moisture Recharge Serum to all of you. If you want to invest in a good skincare product, then this is the one for you. It is definitely worth the price. I'm looking forward to trying out more skincare products from The Face Shop.
More Reviews
The Faceshop Chia Seed Moisture Recharge Serum
Final Word
It's an amazing serum which is hydrating not just for dry skin types, but all of them including oily ones. It didn't break me out and leaves a healthy and radiant coat of moisture in my skin without looking shiny or oily. I highly recommend this serum.