If you're in need of a little style and sophistication but don't know where to start, we got your back. This style guide will teach you how to dress classy and elegant! And, it's simpler than it seems.
Not only will our tips help you look classy from head to toe, but they'll also make everyone around you notice just how elegant and sophisticated they are too!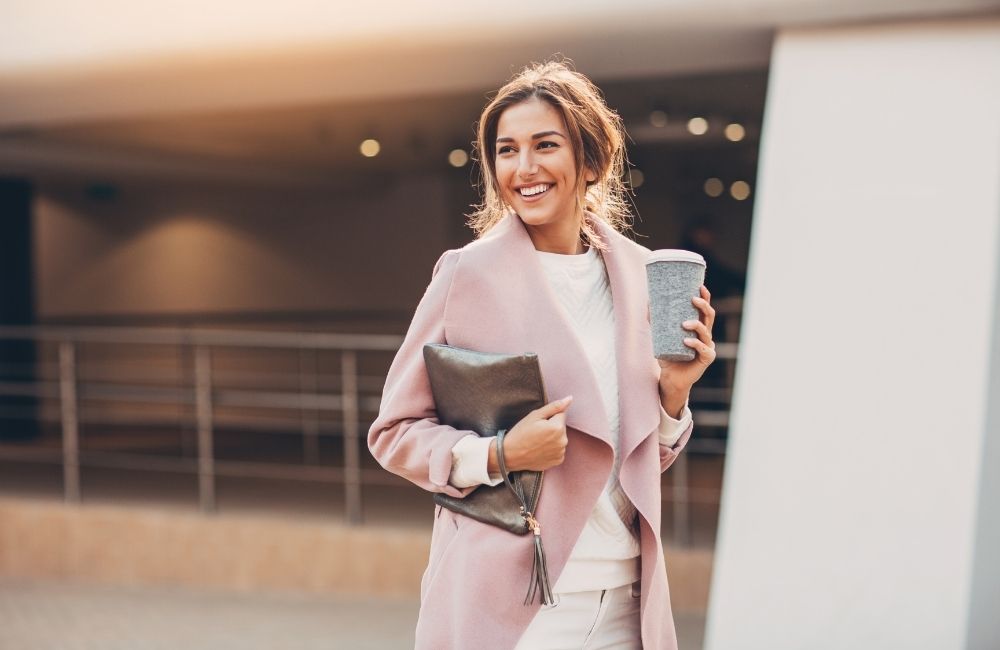 What does being classy actually mean?
How do we truly define the word "classy?" For many, it may be an image of Audrey Hepburn—a poised and elegant lady who carried herself with grace.
So, what makes these women so classy?
Merriam-Webster describes it as 'having or reflecting high standards of personal behavior, while Collins dictionary defines it as 'someone or something as classy, you mean they are stylish and sophisticated.
Classy has several definitions, the most popular being an individual with sophistication, elegant style, and good taste who displays good manners, poise, and an air of confidence.
To be considered "classy," you must have impeccable manners, know how to dress well, and act appropriately in any social situation. Also, you've got to be well-versed in a range of topics.
What is a classy woman style?
It's an appropriate and attractive style regardless of the time or place. Classy ladies often possess a sense of style and sophistication that is timeless and unmatched, yet not too flashy.
The classy woman style can be used every day, not only for special occasions
You don't have to wear expensive clothes to dress classy; there are other ways (e.g., accessories) to do so
Classy doesn't mean boring; on the contrary – it means feminine and tasteful, and you should find a style that is uniquely yours
How to Dress Classy and Elegant
What does a classy woman wear? An elegant dressing style is not something that you can learn overnight or buy with money. It's an attitude about yourself and the way how you dress.
So how do you dress classy and elegant everyday? Try these tips!
1. Wear the right fit
No matter your body type, dressing like a classy woman means buying perfectly fitted clothes that enhance your figure.
For petite women: stick to classic cuts and silhouettes because they make you appear taller and leaner – no mini skirts or shoulder pads!
For curvy women: stay away from too-tight dresses, but wear belts and belted jackets to show off your waist – this helps define your curves without being too over the top.
For plus-sized women: Don long, full skirts and buckle belts to balance your body. Basically, belt them big and wear them big!
2. Choose the right colors
Choosing the right colors is key to looking like a sophisticated woman. With just a few pops of color, you can create a color palette that will stand the test of time.
Decide which color family you want to emphasize. Reds and oranges can help you look more vibrant. For a serene look, focus on cooler colors like blues and greens.
Red can be hard to pull off (especially if it clashes with your skin tone). Avoid wearing it with white or black if you don't want to look like a traffic light! Wear red, but pair it with soft colors like pinks, oranges, purples, and yellows – these colors complement each other.
Neutral colors, like black, white, beige, brown, etc., look good together if they are different shades or textures. Your clothes shouldn't blend together – you want to stand out.
Shades of gray, black, and navy blue can give off a professional vibe. For something more casual, olive green, light pink, and beige can all work well.
For classy plus-size women, the same rules apply, but be careful because darker colors can make you appear bigger than you actually are. Instead of wearing full brown or black dresses, wear black with muted tans and reds – they'll brighten you up.
Another style tip: Consider the season and what colors are popular. For example, rich oranges and browns are in style during the fall months. In the summer, you can choose pastels or soft blues.
3. Wear the right materials
If you're wondering how to look classy and elegant everyday, a good rule of thumb is to avoid shiny or flashy fabrics. Cashmere, wool, velvet, or silk are good safe bets, but you can also pick matte jerseys and cotton.
At the same time, make sure the color and style of the dress fit the occasion. For example, wool is a great material for a winter suit because it keeps you warm. Cotton is perfect for a summer shirt because it's breathable. Likewise, silk has a luxurious feel, making it ideal for evening gowns and dress shirts.
Also, there are a few less-than-classy materials. Cheap dresses often use polyester and rayon, which are unbreathable. As with lycra, it's stretchy and tacky. So, we recommend sticking to natural fibers.
4. Say hello to classy outfits
With these outfit ideas, you can look clean and classy and feel like a million bucks:
Tops: If you want to dress simple but stylishly, pick a floral print blouse or a crisp button-down shirt. Button-up blouses or those with a tie, silk tops, simple tees, or anything that fits well can make you look cute and put together. Try lace or ruffles to add some femininity.
Bottoms:
A pair of jeans or trousers look great when opting for a classy but casual look.
Below-the-knee A-line or pencil skirts look chic with a blouse or button-down shirt.
Tapered pants look great with a nice blouse or blazer for a formal ensemble, as well as with a tank top or t-shirt for an everyday look.
Ankle pants flatter all body types and are versatile for both work and play.
Dresses: A little black dress is always an effortless option for classy dresses, as is a well-fitting shift or shirt dress. A-line, wrap, and sheath dresses are chic clothing styles that look great at any event.
As a final touch, the trench coat gives the outfit an air of sophistication, or add a leather jacket for some extra edge. Adding a blazer or scarf is also a trendy outfit choice.
Creating a capsule wardrobe is also a great idea. Basically, it's a collection of clothes that can be matched and combined to create various looks. This way, you will eliminate the need to purchase many expensive clothing items.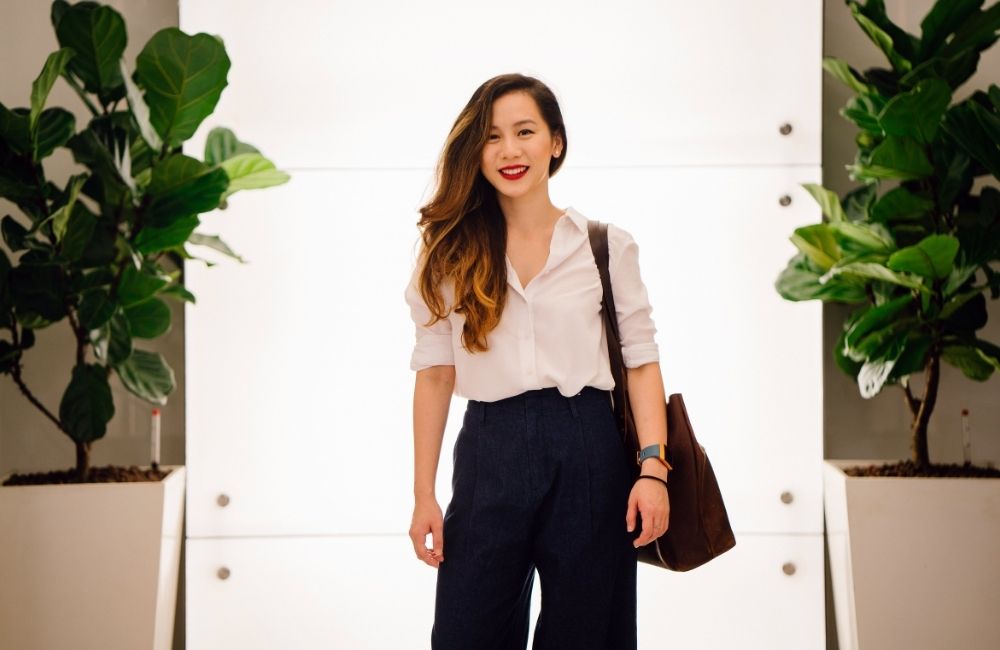 5. Avoid overexposing at work
Elegant dressing style is fun for special occasions, but many women dress down for work. However, style at work begins with striking a balance between both professional and personal.
Wondering how to dress classy for work? An interview or professional meeting requires you to look sharp and clean without looking too inviting, too sporty, or too trendy. Your attire should reflect your income level. Dressing well sends out signals of wealth and success.
Dressing for work can be tricky if you aren't sure what "business casual" means. Start with a basic outfit: good pair of slacks, a blazer, and a dress shirt are essentials for any outfit. Also, keep your clothes wrinkle-free and clean.
In a more conservative office, avoid exposing too much bare skin. Ideally, clothes should fit you, not sag at the waist, and cover your behind.
Wearing too-tight clothing can make you look scruffy. At the same time, baggy clothes do not cater to a classy woman's style. Also, avoid wearing tight t-shirt with a vulgar slogan usually found in clubs (steer clear).
Necklines such as a boat, turtle, and v-necks elongate your neck while dressing classy. Scoop necks reveal just the right amount of skin. For more coverage, go for a crew neck. Halterneck is a great way to dress foxy for summer parties or work events.
Layer your outfit. Wearing a cardigan, blazer or a scarf can elevate any outfit and make you look polished.
Wear skirts or dresses that fall below the knee.
If you're on a budget, check out thrift stores offer some long-lasting clothes.
6. Wear classic accessories
Accessories never go out of style and look polished and put together at all times.
Wristwatches: Looking at your wrist is a much classier way to keep track of time while you're out in a meeting or on a date. Also, it's rude to pull out your phone in the middle of a conversation.
Handbags: Consider the purpose. For carrying all of your stuff, choose a big satchel or tote. Something more formal? Try a clutch or small handbag. Don't get a purse that says "classy" or neon light-ups (unless you want to). Remember, understatement is always the best choice.
Sunglasses: A summer must-have! Pick simple, understated designs without too much detail or embellishment. A good pair of cat-eye or tortoise-shell sunglasses looks elegant in natural colors. To spruce up your look, pick a frame in a neutral color like navy or gray.
Jewelry: You don't have to buy Tiffany & Co. jewelry to look elegant – know what pieces to wear at what times. Go for one statement neckpiece and avoid layering heavy jewelry. For earrings, go for statement earrings or simple silver, pearl, gold, or diamond studs. Don't be afraid of timeless pieces like rose gold bracelets – they're here to stay.
7. Wear chic undergarments
A classy lady would never go commando (fashion trends aside).
The market is full of refined and titillating lingerie options. These include silk robes, corsets, and chemises.
If you're wearing something tight and skimpy, chances are your panties won't stay hidden underneath the dress or skirt. The presence of visible panty lines is a turnoff; anyone can easily see through chiffon skirts and dresses.
Don't be afraid to have great lingerie and seductive underwear! And let's be honest, what's the point of looking elegant if you don't feel the same way underneath your fancy clothes?
8. Don't forget shoes
There's something undeniably desirable and powerful about a woman wearing classy shoes. Here's how to make it happen:
Invest in well-made, pointy-toed shoes. You can choose from Oxford shoes, pumps, and ballet flats.
Heels should be moderately high. Make sure the heel isn't thicker than the width of your shoe, or you'll end up with wide ankles.
Black, nude, or gray are classic colors for shoes.
Wear simple, non-flashy shoes. Stick to simple styles instead.
Dress in narrow-leg skirts, dresses, or pants. It will help you highlight the shoe's style and shape.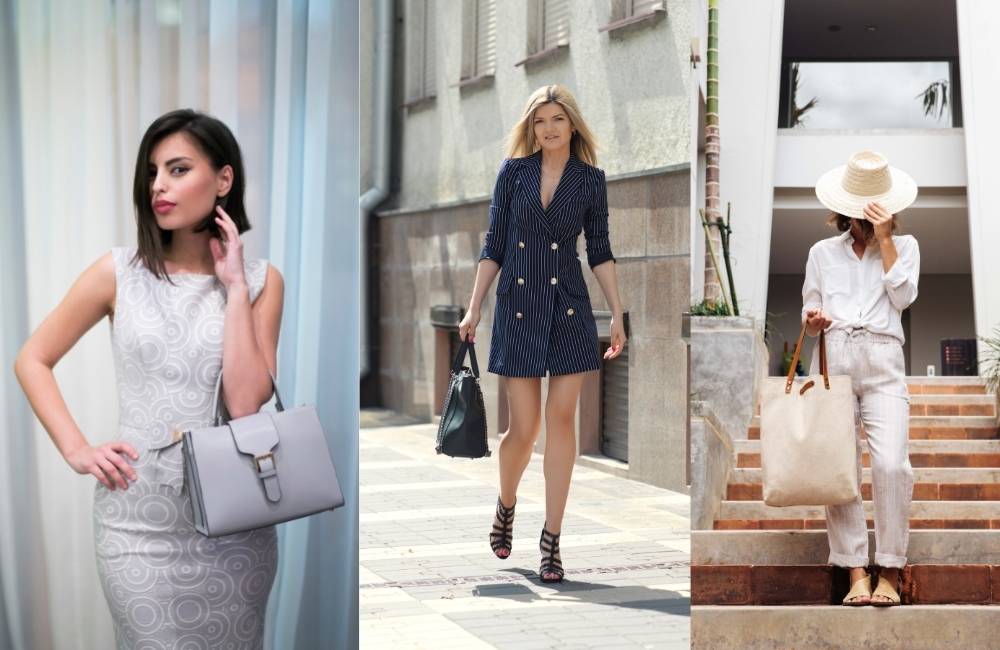 9. Develop your own personal style
Dressing well as a lady is all about finding your personal style. You can be as elegant as you want to be or as funky and fun-loving as you please. Ideally, you should feel comfortable in your own skin and your fashion style should reflect that.
Look at the different styles you find appealing. Are you more into sleek, sophisticated looks, or are you drawn to colorful, bohemian styles? When you've narrowed it down, play around with different pieces until you find what you like.
Keep a wardrobe journal, so you know what works for you. By doing this, you'll create a wardrobe of clothes that feel good on you.
Get inspiration from celebrities, bloggers, or other fashion icons who have a similar style. This will help you get started.
If you're still feeling unsure about what to wear, stroll around your neighborhood and observe people who seem to have it all together.
10. Lipstick, always
Applying fresh lipstick before leaving the house is one of the classy lady moves. Here's what works:
Nude: perfect for everyday wear if you want a natural look.
Pale pink: perfect for a more girly and playful look.
Burgundy and deep reds: perfect for a night out or a special event and scream glamor and luxury.
For long-lasting lip color, apply lip primer first, then lipstick for a moisturizing base that prevents bleeding into fine lines. To seal it in, apply another coat. Keep it in your bag so that you can refresh it after lunch to look polished.
11. Wear minimal makeup
Unless you're attending an opera, don't wear heavy eye shadows or mascara, and avoid overdoing your blush. When it comes to eye makeup, less is always more.
All you need is powder, eyeliner, mascara, and some pink lip gloss if you like for a natural look. You can break these rules, but only in certain circumstances: for example, wearing dark mascara and red lipstick with a black dress and classic black pumps can look classy, but do not wear that to an office party.
12. Pick the right hairstyle
To be graceful, authenticity is key. If you have long, lush hair that feels good when letting it flow down, keep it that way, don't cut your locks because others do it. It's living with dignity!
Simple haircuts highlight your facial features and bone structure best. If you highlight certain parts of your hair, such as your bangs or parting, this can draw attention to certain areas of your face.
Soft waves suit formal occasions or work events.
A sleek ponytail keeps your hair out of your face while still looking enticing.
Updos. Sophisticated chignons or buns can look stunning. Whenever you wear your hair up, make sure the style is neat – no flyaways!
Styling with long layers are one way for thick-haired women who want volume up.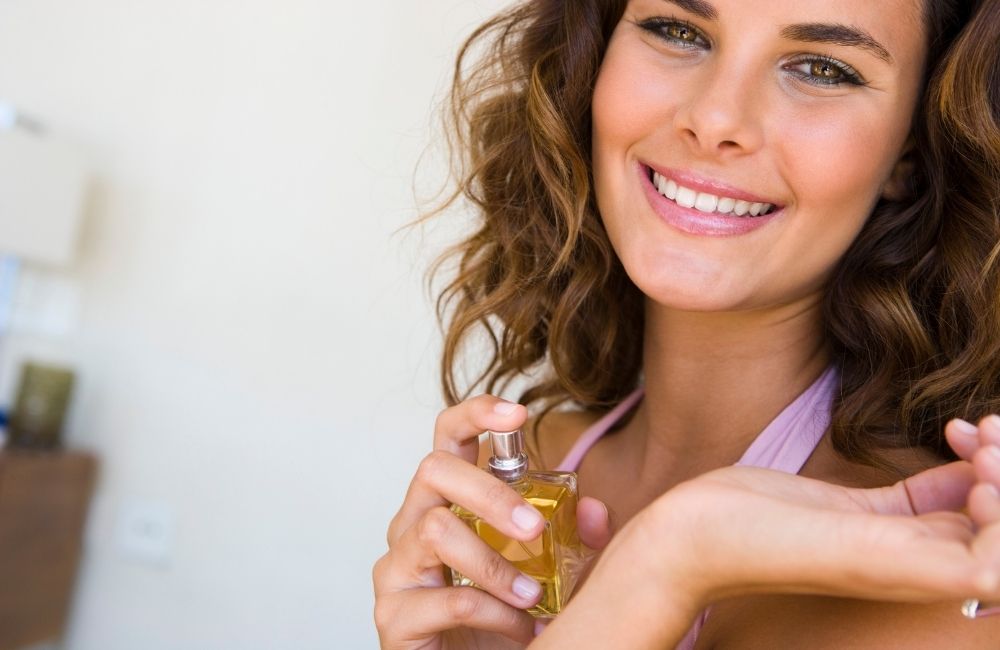 13. Smell good
Choose your perfume carefully, as cheap perfume has an overpowering scent. It's a good idea to smell some perfumes before buying them to make sure you like the scent: Chanel No 5, Joy, Coco Mademoiselle, and Daisy by Marc Jacobs are very popular classy fragrances.
While wearing citrus-based fruit scents during the day, save fruity scents for the evening. Keep a small bottle of perfume in your handbag for touch-ups throughout the day.
14. Pay attention to detail
Women with impeccable appearances make a huge impact on others, and achieving this level of perfection isn't easy!
Have fun playing with details: experiment with your hair or makeup looks, try different styles of clothing or accessories look – it will all come together soon!
To dress classy does not come easy, and it means having everything in order. Stylish women always look like they're straight from a fashion magazine, so if you manage to pull it off, people will notice and appreciate your unique style.
15. Don't settle for cheap brands
When you wear cheap brands, it shows. People can see right through your outfit, indicating that you don't value yourself highly.
Particularly with fast fashion brands, this isn't easy, but quality always wins. Cheap clothes are easily identifiable, so stay away from Bershka and Primark. When ordering copies online, be careful (don't order Zara lookalikes or Forever 21 copycat dresses).
To be taken seriously in life, start by dressing the part. Don't be afraid to spend a little more on quality clothes and accessories from reputable brands.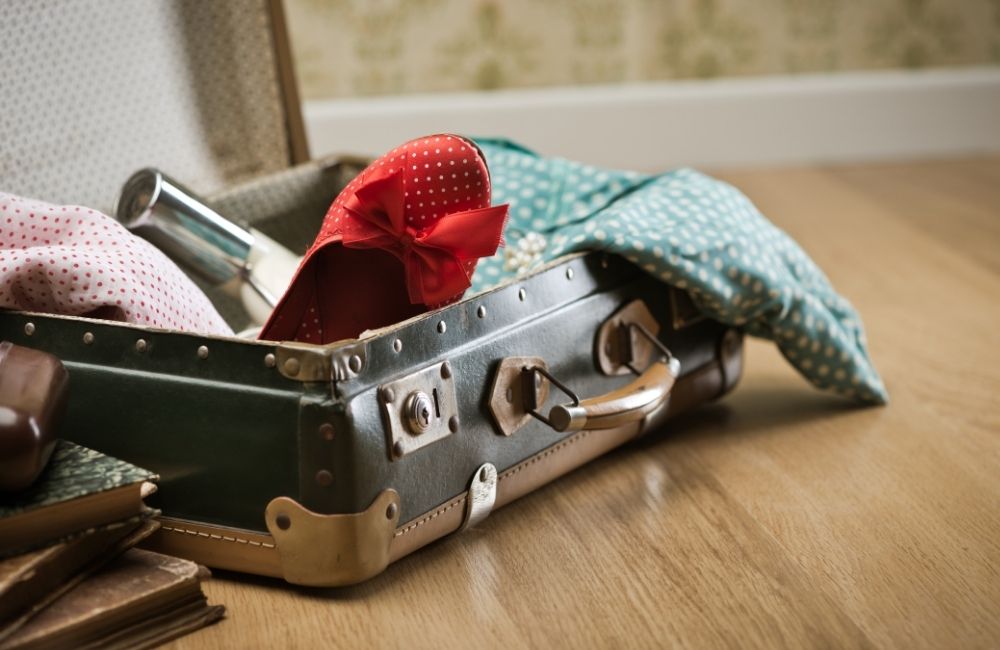 16. Appreciate classics
Everything boring is considered classy by definition. Remember grandma's style? Grandma looks sophisticated, elegant, and timeless, doesn't she? Fashion is always changing, but classy dressing never does!
17. Keep it hairless
Keep your hands, legs smooth, hair-free, and silky by shaving at least once a week with unscented shaving cream or soap—you can also shave your face!
18. Keep your nails in check
Among the biggest mistakes women make with their hands is not keeping their nails clean and well-polished. But it's not that hard!
Get rid of chipped or peeling polish with a nail file. For a more elegant manicure, try a French or American manicure. To get rid of cuticles, use cuticle oil or sugar scrub with Vaseline every few days. Finally, keep your nails at a decent length—you don't want to look like you have schnauzers on your fingers!
19. Smile
Nothing says "class" like a classy lady with a warm and welcoming smile. Keep your pearly whites bright by brushing twice daily with baking soda or toothpaste, flossing once daily (more if you want whiter teeth), and drinking plenty of water.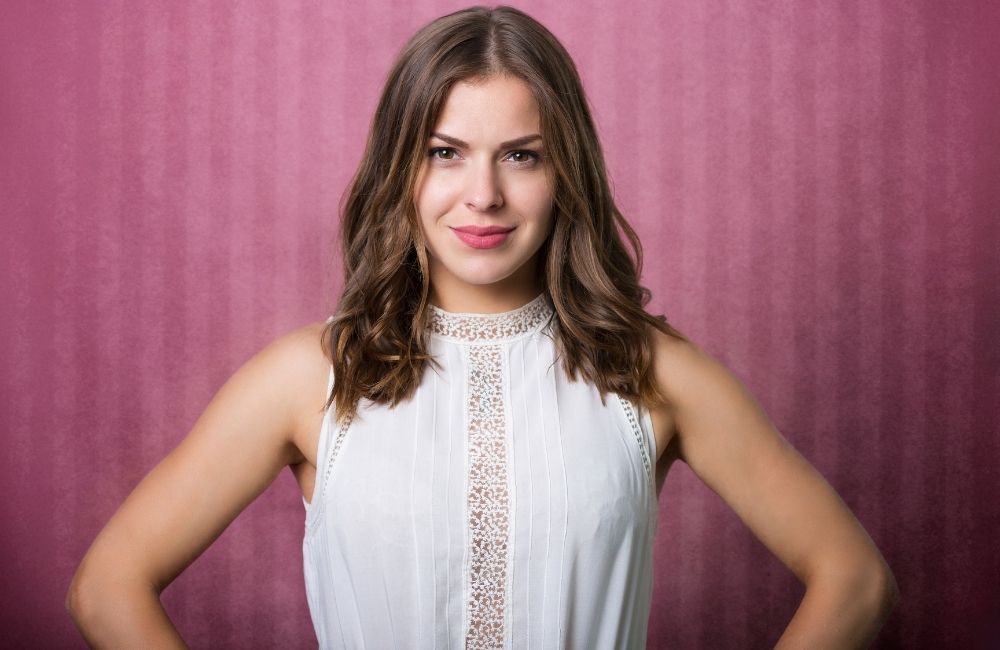 20. Embrace your inner confidence
Confidence in yourself comes from knowing who you are. Confidence makes you a lot more attractive. Fake it until you make it if you must, but "fake it 'til you make it" is probably a #1 rule. Believe in yourself, and others will follow.
All in all, be mindful of every aspect of your appearance, from head to toe! Take care of your nails (don't go for cheap nail polish – invest in good brands), and pay attention to manicure and makeup as well as hair styling (if an updo is too difficult for your taste, choose a simpler 'do or chignon/bun instead). Wear elegant undies (don't wear cotton granny pants under a dress that shows them ) without showing visible panty lines.
How to Dress Classy for People with Disability
Put your comfort first. This is especially true if you have a disability that makes dressing difficult. Avoid zippers, buttons, and tight collars. Put on clothes that are easy to slip on and off without restricting movements, such as turtlenecks, pullovers, zip-up sweaters, and button-down shirts.
Wear figure-flattering clothes If you have a wheelchair or use crutches, consider dresses or skirts that fall just below the knee. With this length, you won't get stuck in your wheels or equipment. If you wear pants, choose flared ones.
Think about texture. Also, it adds a lot of flair to outfits. Wear soft fabrics like cotton or linen or pieces with exciting details like beading or sequins but don't go overboard with embellishments and buttons. Use stretchy fabrics and elastic waistbands.
Pick colors that look good on you. Avoid loud prints and choose solid colors or muted patterns instead. You may also want to consider any colors associated with your disability (for example, many people with visual impairments prefer clothing in high-contrast colors).
Layer! It adds a touch of style and warmth to your attire. Also, it helps to accommodate any changes in your body temperature during the day.
Wear appropriate footwear. If you have dexterity issues, shoes with laces can be difficult to tie, so consider wide-toe and slip-on styles like sandals, sneakers, and flats instead.
Accessorize wisely. If you have difficulty putting on jewelry, try wearing scarf rings or brooches instead.
Accentuate your best features. Play up your best features and downplay the ones you're not as confident about. If you have great legs, wear a skirt or dress that shows them off. Big eyes? Put on some clear mascara or eyeliner. Is your hair your best asset? Let them flow.
Seek out inclusive brands. More and more brands cater to people with disabilities. These brands offer stylish, well-made clothes designed to fit various body types and needs.
Get inspired by other people with disabilities. Many fashion bloggers and social media influencers with disabilities can show you that fashion is for everyone.
Tailor your clothing. If you can't find clothing that fits well off the rack, consider getting it tailored. A good tailor can transform even the most basic clothing into something chic and stylish.
Other Tips to Dress Classy, Elegant and Feminine
Wear clothes that flatter your figure and enhance your best features.
Dry clean your expensive clothes from time to time.
Avoid blindly following current fashion trends if you want to dress elegantly. You don't need to follow the latest trends if you feel uncomfortable with them!
Refined cuts and luxurious craftsmanship dominate the classy lady's wardrobe. Everything must be well made with excellent quality because it is essential to have outfits that won't fall apart after a few times wearing.
Bright golds, scarlets, and crimsons blend harmoniously with dark woods such as cherry and mahogany. Black can be combined with most colors like orange, blue, red, and green, and its classy look makes you look slim and taller.
Use colors that suit you. If your skin tone matches the color of your outfit, avoid wearing it (example: a yellow dress).
For work, go for something simple with no or little sparkle since those clothes are not appropriate for official occasions. If you want a flashy look, keep it minimal!
The takeaway
Your style is your own personal expression of who you are. A classy woman shows her pride in herself while being beautiful and graceful. They dress classy and elegant every day for themselves, not to impress or attract others.
If you believe you are a classy woman, then society will believe it too. If you don't, everyone else will. Your body language, charm, and grace will attract others to you without having to try too hard.
You may need to brush up on some areas or toss out others. It's all about being yourself, so have fun with it!