Did you just finish your treatment session and looking for the best products to use after microneedling?
As we know, microneedling, aka Collagen Induction Therapy, is the process of inserting fine needles into the skin to help increase collagen production. The needles go only surface-level deep; hence, you do not have to worry about the micro-injuries it leaves.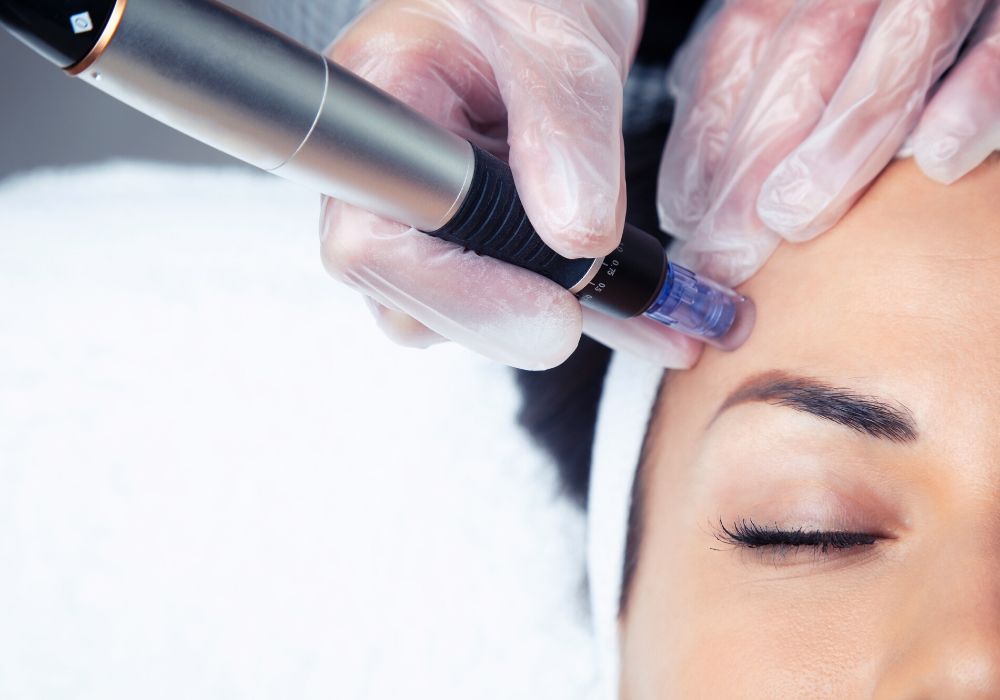 Everyone wishes to have naturally flawless skin like those celebrities on television. The practice of microneedling has recently gained popularity. Social media influencers have played a major role in making microneedling popular.
Microneedling can sound a bit scary, given all those tricky needles penetrating your skin. But here are a few benefits it comes with that will make it worth going through the process:
Reduces Fine Lines and Wrinkles: Microneedling works to stimulate elastin and collagen production, which helps reduce wrinkles and fine lines.
Diminish Scars: The procedure helps break down old tissues and produce new ones, which helps make your skin look healthier by diminishing acne scars.
Reduces Stretch Marks: If you pair microneedling with laser treatments, you can get rid of the stretch marks, which are always difficult to treat!
Prevents Early Signs of Aging: Microneedling prevents your skin from showing the early signs of aging, wrinkles, and fine lines. Apart from this, it keeps your skin healthy and glowing.
It takes less recovery time as it is minimally invasive therapy.
You may go to work after going through this procedure. Most people use light makeup until the redness vanishes. However, dermatologists don't recommend it.
You can see the results in a few weeks after going through this procedure. Your skin would look healthier at a fast pace.
With all these benefits of it working for different skin issues, it is also easy to use.
You can buy a micro-needling or dermapen and use it at your home as well.
It is portable, and hence you can carry it anywhere easily.
Microneeedling Aftercare: Do's and Don'ts
Do's
Wash your face with a gentle cleanser only after 8 hours of the procedure.
Apply mild and non-irritating serums that contain hyaluronic acid and Vitamin E.
Make sure to put on sunscreen when you go out after this procedure as the skin gets sensitive to the sun.
Let the old skin peel off on its own and keep it moisturize frequently.
Sleep on your back for at least three days to avoid scarring your freshly microneedled face.
Don'ts
Apply harsh serums such as vitamin C on your skin as the procedure enhances the effect of such skincare products, resulting in damaging your skin.
Apply makeup or sunscreen immediately on the treated area after micro needling. Only use it after a few hours when the skin gets settled.
Go swimming for a day as the chemicals in the water may damage the skin and slow down the injury recovery.
Do not go out in the sun for at least a day after the treatment.
Do not go for a workout at the gym or get tanned or any other activity involving sweating after the therapy as sweating opens the skin's pores, hence making way for bacteria to enter your skin.
Take any anti-inflammatory medicines before and after one week of the treatment.
Avoid any laser treatment after the therapy for at least two weeks.
Avoid using ice on your face. It may interrupt the inflammatory process necessary for the rejuvenation of the skin.
If you DIY at home, it is preferable not to share your microneedling-pen with anyone else to maintain personal hygiene.
What Type of Products Should I Avoid?
The skin becomes sensitive after micro-needling, and the procedure enhances the effect of all the skincare stuff you use afterward.
Some products increase the skin's sensitivity and may cause irritation, so You should not use them after micro-needling.
Do not use Alpha or Beta Hydroxy Acid in creams (Vitamin A, Vitamin C with low pH) post-treatment for at least an hour or two. You can only use Vitamin C if your main issue is hyperpigmentation. However, it is not recommended. Avoid any acidic product, as it can make your skin dry and cause irritation.
Skincare products containing salicylic acid, benzoyl peroxide, etc., should not be used either to slow down the regeneration process and maybe harm the skin after the treatment.
Apply gentle products for at least a week, and also, it is advised to find products that are suitable for your skin after micro-needling. You can use them after at least three days of the treatment to give you satisfactory results.
What to Put on Skin After Microneedling? Best Products to Use After Microneedling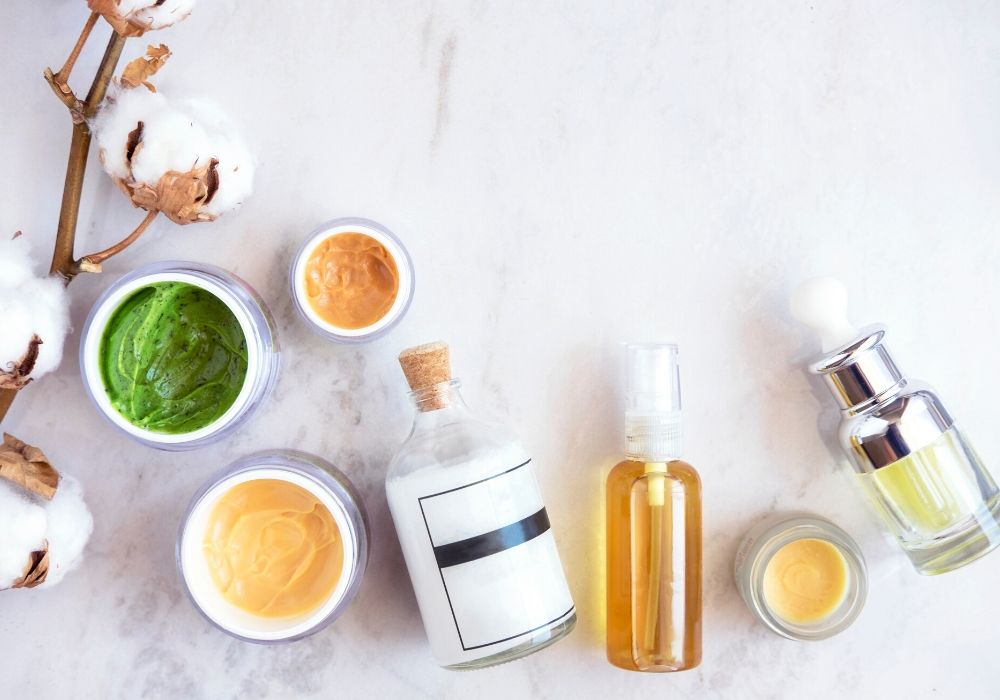 Now you know about some specific products that should not be used post-treatment, here are some of the best products you would want to apply on your skin after microneedling that suits almost all skin types.
Readers like you help keep The Beautyholic running. When you buy through links on our blog, as an Amazon Associate, we earn from qualifying purchases at no extra cost to you.
This face wash is for sensitive skin. It is clinically proven and deeply removes dirt, oil, makeup, and pollutants. Aveeno hydrating cleanser is gentle and has a calming effect hence perfect to use after micro-needling. It reduces redness.
This face wash has natural ingredients such as Chamomile and Nourishing Oat, which help in soothing irritation on the skin. It is a soap-free, fragrance-free, non-irritating product that will be best to use after the treatment.
Buy from Amazon
How to Use? Wet your face and pour the face wash on your hand. Work it on your face until it turns lathery, massage, rinse and pat it dry.
Using this serum after every time you microneedle will help you get more glowing and healthier skin. Why? Because this antioxidant serum reduces fine lines and wrinkles.
Enriched with hyaluronic acid, it also enhances skin elasticity, reduces tan so that you get an even skin tone, and enhances your complexion.
It hydrates your skin and gives you glowing skin with better skin texture. Use this serum on damp skin to get better results. The serum helps soften fine lines and fade acne scars, making them look youthful and beautiful.
How to Use? It is a highly concentrated hyaluronic serum, so it is advised to test it by applying a little bit of the serum to your neck. If you feel any irritation on your skin, it is preferred not to use it. If you have dry skin, it is better to pair it up with a moisturizer or oil and then apply it. Cleanse and exfoliate your skin with lukewarm water before applying the serum. Apply it on damp face day and night.
This moisturizer is a water cream and is oil-free; it hydrates your skin without making it greasy. Its unique water-burst formula helps your skin look flawless and without pores. It is a clinically tested non-irritating cream, making it one of the best products to use after microneedling.
Tatcha The Water Cream contains Japanese ingredients that make your skin look healthier. It is gentle and cool on the skin. It comes in a cute blue bottle, and the consumers are not regretting spending on it.
How to Use? Scoop the cream with the spoon provided. Massage it on your face and neck in an upward direction. Apply it every day in the morning as well as at night for the best results.
This day cream is the best product to use after microneedling because it has SPF 30 sunscreen, and it helps your skin look radiant. It contains four types of ceramide, which improve the quality of your skin. The ingredients help in reducing fine lines by relaxing your skin. It makes you look younger and makes your skin firmer.
The users of this day cream adore the product, and you would too since you wouldn't need to apply sunscreen with this cream! It is a trusted brand that has been around for as long as we know and never fails to amuse its users.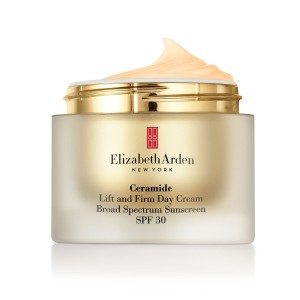 How to Use? Apply every day on your cleansed face before going out in the sun and using ceramide capsules.
This tinted sunscreen suits every skin tone and type. It is also water-resistant for up to 40 minutes, giving you a glowing skin tone. It also increases the skin's resistance to the UV heat of the sun.
Though tinted, it blends perfectly with your skin to make it look flawless and has a transparent texture. It has SPF-50 and is also chemical-less.
So when you want to go outside for work after the microneedling procedure, this sunscreen is for you as it will make your skin look flawless as well as protect it from the sun. Most of the users of this product have recommended this cream and are loving it.
How to Use? Shake well before using it. Apply it 15 minutes before going out in the sunlight and 40 minutes after swimming, sweating, towel drying. Consult a doctor before using it on children.
It is a clinically tested product that soothes your skin and softens it. It is beneficial in making your skin less sensitive and provides antioxidant protection. The key ingredient is Thermal Spring Water, which makes the skin look flawless and is also a cure for many skin problems.
It calms the burning, irritating, or skin that stings. Not only that, children and infants can also use it. Don't take it as just a spray of water; wait for the magic it does to your skin! The thermal spring water technology never fails to satisfy us by giving our skin the best results and protecting and curing it of various conditions.
How to Use? Spray it on your face, and then gently pat it dry with tissue paper. You can use it at any time and anywhere.
Buying Guide for Choosing the Best Products for Microneedling Aftercare
After knowing what to put on skin after microneedling, buying the best products for the aftercare could turn out to be difficult. Still, it is also important to carefully buy them to apply after the procedure.
Here are some tips to keep in mind:
The first thing to keep in mind is the ingredient. Since the skin becomes very sensitive after microneedling, buying products with the appropriate ingredients to apply after the therapy becomes necessary.
Choose a clinically tested product, and more importantly, they should be suitable for your skin type.
You wouldn't want a product to wear off right after applying it and risk exposing your skin to the environment right after the microneedling session. Hence, buying products with high durability is necessary to keep your skin protected from the various factors that could impact the healing process after the therapy.
It is always suggested to buy products that are easy to apply. In case of an emergency, you wouldn't want any complex product and waste your time applying it.
Always be a smart buyer and do a little research before buying any product. Read the reviews and comments from the experts and the users and then go for the product.
Also, check the product's manufacturing date because obviously, you wouldn't want to spend money on an expired product that may ruin your skin.
Check the warranty period of the product and then buy it.
Buy products that hydrate your skin as the skin gets dry after the therapy. They should contain a pure form of Hyaluronic acid as it goes deep into your skin through the open pores and hydrates your skin.
Buy products with antioxidants to help heal and soothe your skin from the micro-injuries that microneedling causes.
Since your skin will be sensitive for at least a week or two, it is better to buy gentle products for your skin and avoid using anything regularly. These products can calm down the burning sensation as well as reduce redness.
Buy products that have more natural ingredients than chemical ingredients. Having more natural ingredients will help your skin heal faster and enrich it with more proteins, making your skin healthier and more glowing. At the same time, those with more chemicals will damage your skin.
The Role of Collagen Peptide Powders
You might have come across the word collagen while reading this article, which might have made you think exactly what it means.
Collagen is a protein that is found in abundance in our bodies. Known as building blocks of the body, collagen makes our ligaments, tendons, and skin. It takes up to 35%- 45% of our bodies and is present in mammals.
This protein's important role is to give your skin better texture; hence, an increase of this protein in your body makes your skin look healthier. Since microneedling boosts collagen production, you can combine the treatment with collagen peptides to speed up the process. (check out our recommendation of best collagen peptides)
The peptides are also necessary for making our bones rigid and joint stronger. After a certain age, this protein decreases in our body; hence we face all types of skin and bone problems. It is also necessary for the regeneration of our tissues as well as the healing of wounds as it helps in the clotting of blood when our body has any physical injury.
The role of peptide powders and products with collagen is to improve your skin's quality and make it look healthier, glowing, and flawless, especially after microneedling treatment.
Similarly, peptides are smaller units of protein with amino acids responsible for the anti-aging factor of your skin. Hence it is one of the main ingredients of anti-aging serums and creams. These peptides also decrease after a certain time hence resulting in fine lines and wrinkles.
Peptides help in slowing the aging process by increasing collagen production. They help in reducing wrinkles on your skin. They also increase the blood flow and makes your skin firm.
FAQs – Microneedling Aftercare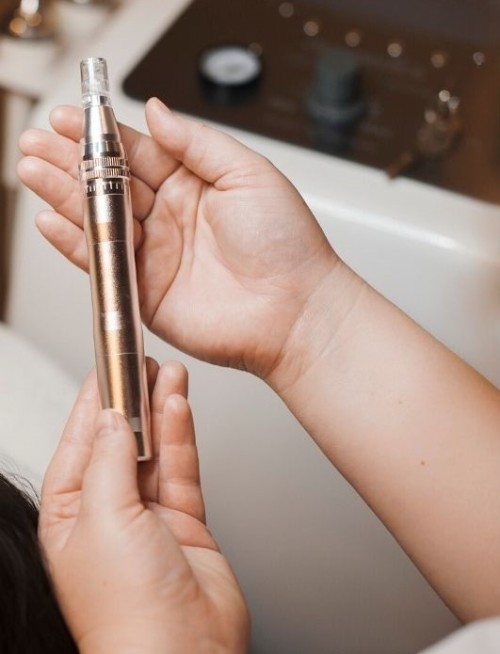 If you think that the microneedling procedure is complicated, you are wrong. As complex as it looks, it is easy to microneedle your skin! You just have to be careful and follow the instructions. More importantly, you have to be gentle while using a micro-needling device, as it can leave permanent scars if you apply it aggressively.
If you are a beginner in micro needling, then here are some common questions that will pop up in your mind. These answers will help you know more about the procedure and help you go through the procedure more easily.
How often should one microneedle skin?
It differs from skin to skin. If you have moderate scars, then at least three to four treatments are required, while severe scars may need five or more. If you want to use the microneedle for reducing wrinkles, then once or twice would be enough.
Repeat it around four to six weeks as the induction of collagen proteins needs at least three treatments. Take a gap of four to six weeks between one treatment.
Can I apply moisturizer after Microneedling?
Do not apply your regular moisturizer and instead shift to gentler moisturizer as the skin becomes sensitive after microneedling, and using your regular moisturizer can slow down micro-injury healing. It advised finding the appropriate moisturizers to use after the therapy.
How long does your face stay red after the Microneedling procedure?
It is normal for your skin to turn red after the procedure, so it is nothing serious to worry about. The redness can stay for a day or two, and then it gradually vanishes. Your skin may also sting for a few hours, but it is normal as well. Your skin may also experience mild swelling and might as well peel off, but it is nothing to worry about as it will be back to normal after a few hours. It is also better to consult a specialist if you feel that the after-effects are seemingly abnormal.
Can I wash my face after Microneedling?
It is suggested that you wait for at least four hours after the treatment to wash your face. It is also better not to use your regular face wash to wash your face and switch to a smoother and gentle cleanser. Your regular face wash could be harsh on your skin, and hence it could be harmful. It is hence better to buy an appropriate face wash to apply after the treatment.
Can I use vaseline after the treatment?
After using a gentle cleanser for your skin, gently pat your face with a towel and then apply Vaseline. As it is soft, smooth petroleum jelly, it does not harm your skin, and hence you do not have to worry about if you can apply Vaseline or not. It, in no way, affects the healing process of the skin after the microneedling procedure.
Is sweating after microneedling normal?
It is advised not to work out at the gym after the treatment for at least three days. Any activity that involves sweating is not recommended because when you sweat, the pores of the skin reopens, making it easier for bacterias to enter your skin.
How often should you microneedle?
You can repeat microneedling after every 14-30 days as the collagen protein takes around 14 days to process. The treatment also varies with intensity. For example,- Mild treatments can be repeated every two to four weeks, whereas you may repeat severe ones every four to six weeks.
Is it okay to use makeup after microneedling?
Do not apply makeup for at least three days after microneedling. You would worry about the redness caused by the treatment, and hence you would want to cover it up with compact, foundation, or concealer, but it may cause skin irritation. Always apply makeup with proper washed/sanitized tools to not risk the entrance of bacteria into your skin. Rather than using makeup, it is better to use a gentle hyaluronic serum or face cream to help the skin get cured faster.
The Takeaway
Everyone loves perfect, flawless skin and especially if it is naturally flawless. We all like it when people compliment our skin, and to their surprise, when you say that you have not applied makeup, everyone loves that surprised look. Microneedling is just that therapy you need to make your skin look naturally flawless and leave people tongue-tied. It could be a little painful, but as the saying goes, "no pain, no gain," you would not have any complaints after going through this therapy.
Microneedling has almost immediate results. You can see your skin getting better after the redness settles down.
What's better? You can do it at home with a microneedling pen on your own! You do not have to go out to a salon or a dermatologist for the treatment, though you prefer visiting a specialist for the first few times.
Choose from the most professional and best devices for microneedling. The needle's width is also important to keep in mind because if the needle is not appropriate for the skin type, it might end up ruining your skin. Hence, it is better first to take advice from a specialist.
It is also essential to keep in mind all pre and post-treatment steps to get a satisfactory result as well as to protect your skin from damage.
It is also better to use the microneedling tool in the suggested time gap so that the proteins can stimulate properly and effectively.
With the proper care and if you follow the instructions religiously, you would love the outcome. It could be a little expensive but again you know it is worth it.
Your friends would probably get jealous after seeing you at a party with such amazing and even-toned skin and would also want to know the secret behind it. But you wouldn't want to share the microneedling pen that you have used before with anyone else at a slumber party at your house because it is as personal as your lip balm!
The results of microneedling are fantastic, and people who have gone through this therapy are loving this technology. If you want to make your skin healthier, then make sure to try this new trend out!