Best Moisturizers for Dry Skin in India: Those with dry skin face many issues while taking care of their skin, especially in harsh weather conditions. This causes the skin to become dry and brittle resulting in fine lines and aging.
Those with parched skin are always on the hunt for the best moisturizers and creams which provide rich hydration for long hours.
How to Know if your Skin is Getting Drier?
Dry skin may lead to some skin issues when left without being taken care of. Dry skin usually occurs due to environmental conditions or some diseases. Skin also gets dry when you are exposed to heat, soaps, and detergents that are harsh. Aging might also contribute to the cause.
To find out if your skin is becoming dry, you should identify the following symptoms:
Itching
Tightness
Roughness
Flaking, scaling, or peeling
Deep skin cracks
Bleeding in worst cases
When you come across these symptoms, you might want to try something like a moisturizer or a lotion to get your skin back to normal.
For those with dry skin, we list the best moisturizers for dry skin in India to keep your skin healthy and supple. This is important to replace the lost hydration from the skin.
Best Moisturizer for Dry Skin in India
We picked these moisturizers after thorough research. Let's get started with this list of the best moisturizers available in India for dry skin.
Readers like you help keep The Beautyholic running. When you buy through links on our blog, as an Amazon Associate, we earn from qualifying purchases at no extra cost to you.
Aveeno Daily Moisturizing Lotion
Trust Aveeno to be the best lotion for dry skin in India (though at a high price band). But trust us, it is one of the quickest absorbing lotions for dry skin and restores the lost PH levels.
With oatmeal extracts, Aveeno daily moisturizer lotion keeps your skin supple and healthy.
Pros:
Instant absorption by the skin
Quick results
Lacks Fragrance
Non-oily or greasy
Cons:
A bit high on the price front
Derma Essentia Ultra Hydrating Moisturizer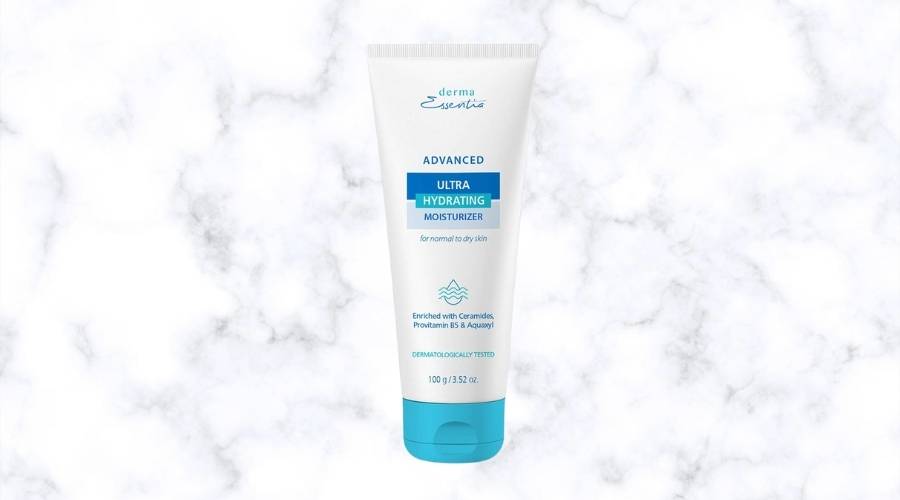 This hydrating moisturizer is dermatologically tested. It is one of the long-lasting moisturizers. Derma Essentia Moisturizer is clinically proven that this moisturizer does not contain harsh chemicals that would cause damage to the skin.
This moisturizer should be used after a face wash, or a body wash. This moisturizer contains Ceramide, which helps protect the moisture of the skin by creating a natural layer of the skin.
It also contains Provitamin B5 and aquaxyl, which helps to stop irritation, decreases water loss from the skin, and increases dermal water reservoirs in the skin.
Pros:
Does not feel oily
Keeps the skin twice hydrated
It can be used for people of any age above 5 years
Long-lasting moisturizing effect
Helps in retaining the moisture
Cons:
Lakme Peach Milk Moisturiser
This is perhaps Lakme India's best-selling hydration solution for super dry skin. So if you suffer from issues like flakiness, dryness, and patchy skin, this is one of the best moisturizers for winter.
It further serves a twofold purpose by both hydrating the skin and providing sun protection of SPF 24.
Pros:
Quick absorption in skin
Lasts for 5 hours straight
Ideal makeup base
Non-oily or greasy
Extreme moisturizing characteristics
Affordable than counterparts
Cons:
Might require multiple applications in a day.
Plum E Luminence Deep Moisturizing Cream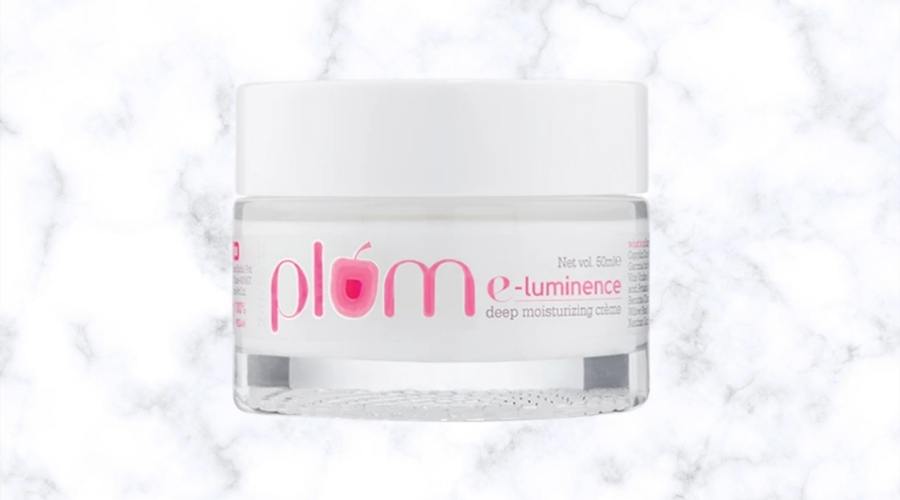 Plum is a vegan and cruelty-free Indian brand which uses more natural ingredients and fewer chemicals. Plum E Luminence Deep Moisturizing Cream is best suited for normal, dry, and dehydrated Indian skin.
Since it claims for longer hydration, it is best for day and night usage. It contains Vitamin E, Kokum, and Jojoba oil along with other skin-loving antioxidants to give a bouncy and glowing skin.
For those who hate chemicals, it is without paraben, SLS, Propylene Glycol, DEA, and PABA, which makes it skin safe.
Pros:
Vegan and cruelty-free
Lasts long because you need a tiny amount
Hydrating and soothing for driest skin types
No scary chemicals
Gives a healthy glow to the skin
Cons:
May feel greasy if you use too much of the product
Neutriderm Moisturising Lotion
Neutriderm is one effective and quality moisturizer that suits almost every skin. It contains a special type of Vitamin E. This special Vitamin E which is not present in any of the other creams reduces the wrinkles' depth and prevents the skin from forming facial lines.
Also, it reduces the effect of wrinkles and stops the age spots from attacking your skin. It smoothens and softens your skin. It helps skin recover from sun damage and other dermatology-related issues.
Neutriderm moisturizer keeps your skin hydrated for a long time. It can be applied before makeup or at any time in a day. You can apply it once or twice, depends on your convenience.
Pros:
It is gentle and safe
Protects skin from all kinds of pollutants
Helps in faster recovery
It suits both women and men
Can be applied to all age groups
Makes the skin firm and plum
Cons:
The price is a bit high
People with acne must use it only during winters
Biotique Bio Wheat Germ Youthful Nourishing Night Cream
The Biotique brand offers the best skincare solutions that claim to hydrate skin with healthy nutritional value, like vitamins ranging from A, B, D to E. These vitamins are antioxidants that fight free radicals and ensure that the skin stays supple and retains its youthful allure.
Likewise, the addition of wheat germ is another antioxidant that adds worth to the penny invested in the product.
Pros:
Laden with antioxidant properties
Retains youthful appearance
Overcomes dryness
Affordable price
All-Natural moisturizing lotion
Cons:
Tub packaging design may not appeal to all
D'VENCE Winter Edition Body Lotion
This moisturizer is oil-based. It contains intensive healing and moisturizing properties and is said to be one of the best moisturizers available in India. Its ingredients are jojoba oil, French shea butter, Olive oil, Milk, Almond oil, Aloe vera, Vitamin E, Australian tree oil, and the touch of classic fragrance from London.
This lotion re-hydrates the moisture in our skin. It has major qualities that help in the restoration of our natural and moist skin. This product consists of 100 percent vegetarian ingredients and does not contain any harmful chemicals.
It traps the moisture in our skin and provides long-lasting freshness. This lotion consists of ingredients from all over the world.
Pros:
Affordable price
Advisable for dehydrated skin types
It has a pleasant smell
It moisturizes well and is long-lasting
Thick enough
Easily spreadable
Cons
Feels a bit sticky when applied in an excessive amount
Lotus Herbal Shea-Moist Moisturizing Lotion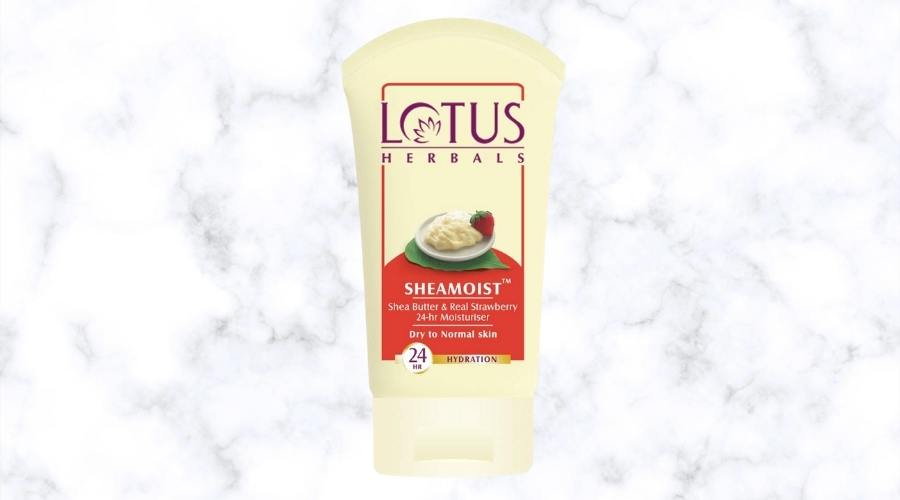 So you must be pretty surprised why we list the Lotus herbal Shea-moist moisturizing lotion as the best moisturizer for dry skin in India to keep your skin healthy and supple. So the thing is that this contains Shea Butter and real strawberries that promise 24-hour hydration!
Furthermore, Shea butter is best for both days as well as night use.
Pros:
Shea butter along with real strawberries!
Round the clock moisturizing
Prevents flaking and dryness
Highly pocket-friendly price
Natural ingredients
Cons:
Not a highly advertised product
Cetaphil Daily-Advance Ultra Hydrating Lotion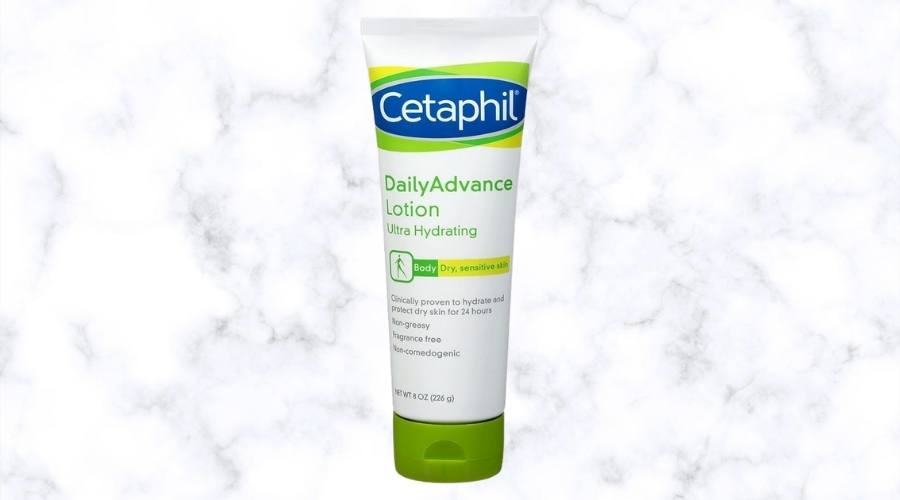 Check Price at Amazon
Cetaphil daily advanced ultra-hydrating lotion stays true to its name of providing the best solution for dry skin during the harsh climate—the formula hydrates for all day long post-application.
The lotion spreads easily and blends nicely in the skin. This is one of the ideal moisturizing lotions for dry yet acne-prone skin.
Pros:
Ideal moisturizing lotion for dry acne-prone skin.
Round the clock moisturizing!
Keeps skin soft and nourished
Maintains the pH balance
Creamy texture that spreads easily
Cons:
May not suit all skin types
Biotique Morning Nectar Flawless Skin Lotion
Biotique is one of the best brands which provides ayurvedic and organic products at great prices. They are also comfortable to use. From kids to the elderly, they have products for everybody. This moisturizer clears skin, provides freshness, lightens and nourishes your skin. It suits almost all your skin needs and keeps your skin hydrated for a long time.
Biotique Morning Nectar Flawless lotion contains honey, wheat germ, methi, and other natural extracts. The skin easily absorbs this cream. It does not leave behind the greasy texture. It must be applied to clean and dry skin. One can apply it before makeup too.
If you are looking for something more natural and fresher, then Biotique morning nectar is a suitable pick for you!
Pros:
Easily absorbed
It gives a smooth and gentle feeling
It is very effective
This cream can be applied to all age groups
It is suitable for all skin types
It stays all-day
Enhances the skin tone
Cons:
May cause burning sensation for sensitive skin
Not recommended for people with acne
Clinique Moisture Surge Extended Thirst Relief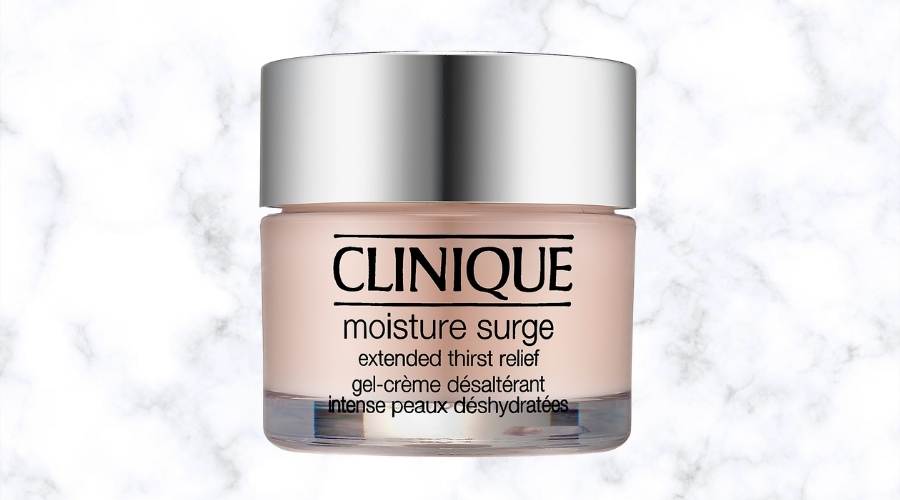 One of the most expensive additions to our list of best moisturizers for dry skin in India is Clinique's Moisture Surge lotion.
The high price dulls in comparison to its numerous benefits. Its lush gel base, along with natural acids, helps soothe the skin in the summer months. This is useful for protection against cracks and burns.
Pros:
Ideal for harsh summer and winter months
Natural hyaluronic acid-base
Soothes and relieves cracked skin
Cons:
Price is a bit on a higher side
VLCC Honey Moisturizer Lotion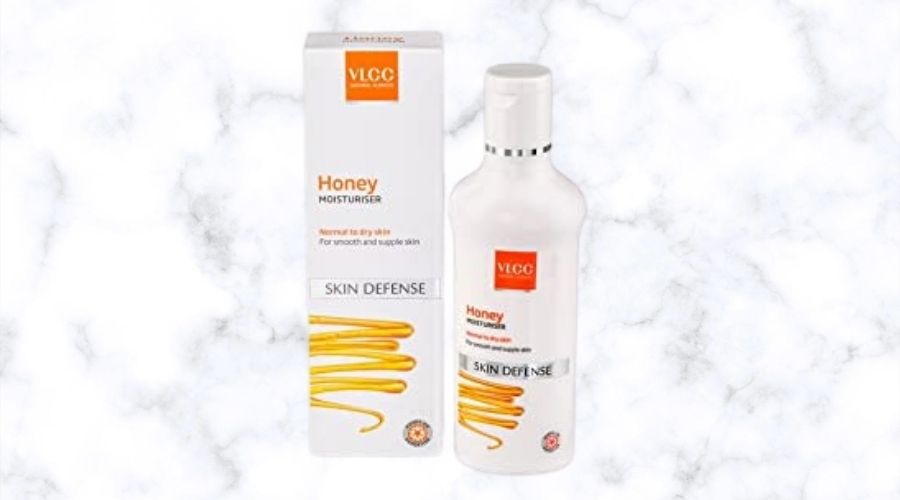 Another of the herbal blessed body lotions comes from the stables of VLCC in the form of natural honey lotion. It is one of the best cheap combination skin moisturizers available in India.
This moisturizers sustains the natural moisture balance while keeping skin youthful—ideal for normal to dry skin for instant benefits. The product also comes with ingredients like jojoba oil and olive oil for the best results. It is one of the best moisturizers for dry skin available in India.
Pros:
Ideal for multiple applications
Contains essential oils like jojoba, almonds, and olive oil
Lightweight and easy for daytime use
Safe for even sensitive skin
Budget-friendly
Cons:
May require multiple refreshing in a day
Has no SPF protection
Forest Essentials Hydrating Sandal and Orange Peel Facial Moisturizer
Forest Essentials – the herbal major, brings natural hydrating facial moisturizer from sandalwood and orange peel extracts. This gives instants refreshing as well as glowing skin along with dryness relief. The sunscreen properties of SPF 20 protects from UVA and UVB rays.
The formula is fast-absorbing and light to provide hydration as well as firmness through antioxidants like Tulsi, sandalwood, orange peel, and proteins. The price band for this is also high but is worth beautifying your beauty.
Pros:
An ideal solution for multiple needs
Contains SPF 20
Protects skin complexion and firms the skin
Prevents breakout and peeling of skin
Cons:
Olay Moisturising Cream
Olay is one of the oldest brands that has never failed its customers. Olay moisturizing cream helps you fight away all skin problems that are caused due to aging. This cream contains some fluids similar to those that are present in young skin types. These fluids help in retaining the moisture of the skin and help in the glow. It keeps the skin hydrated for up to 12 hours with proper nourishment.
This cream makes your skin feel comfortable even when it is exposed to the sun all day. It is not at all oily, and it absorbs very quickly.
This cream does not just keep your skin moisturized; it also helps deal with other skin-related problems faced by people.
Pros:
Balances skin tone
Smoothens the skin texture
Reduces wrinkles
Gives skin a very healthy glow
Reduces age spots
Minimizes the appearance of pores
Suitable for all types of skin
Suitable for all age groups
Cons:
It is not advisable for more sensitive skin
Causes breakout in some skin types
Nivea Soft Light Moisturizer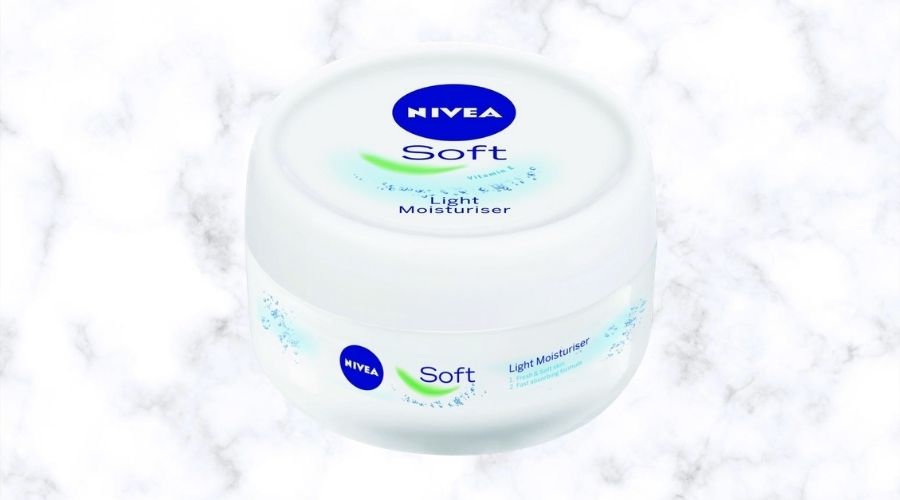 Check Price at Amazon
Nivea is one of the most trustworthy companies in India. Nivea Soft Light Moisturizer is highly recommended for people with dry skin. It does its job perfectly when it comes to moisturizing your skin. It makes you feel fresh within seconds.
You can apply it to your clean and dry skin. The effects are visible when you use it daily. There are three flavors, Berry Blossom, Chilled mint, and Tropical Fruit. This cream is suitable for all seasons. It has an extremely light texture which makes it comfortable to spread it all over the body.
This light moisturizer keeps your body fresh for hours together. It is suitable for both hot and cold climates. It heals your dry skin and spreads softness all over your skin.
Pros:
A great moisturizer for all skin types
It smells good
It is affordable
Quick absorbing
Easy and comfortable for application
Cons:
Cannot be used for people of all ages
Himalaya Nourishing Face Moisturizing Lotion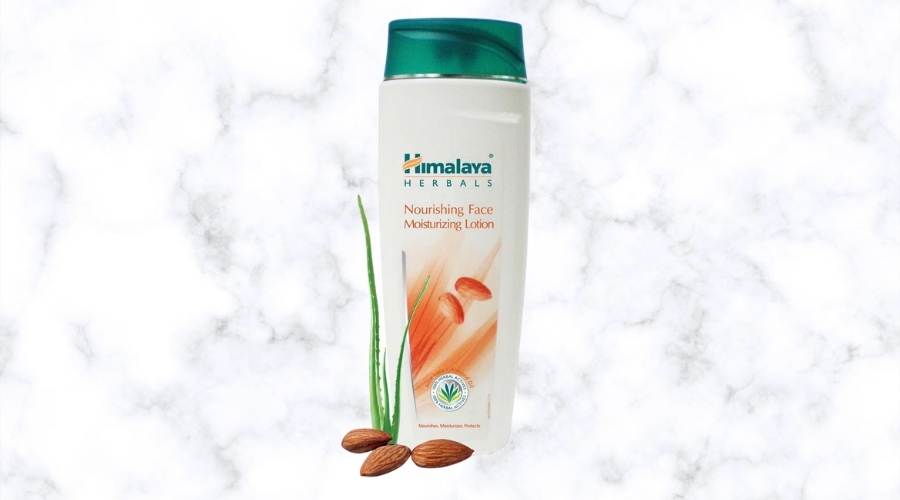 Himalaya Moisturizing Lotion is one of the most affordably priced herbal skincare lotions, especially for the face. It is laden with Aloe Vera, Vitamin E, and almonds for everlasting effect. Further, it is ideal for daily use.
The carrot seed oil protects against skin damage through sunlight as well as pollution effects. Likewise, the melanin synthesis is controlled to some extent which improves skin complexion and keeps skin fresh. Use it in deep Indian summer to gain a refreshing start.
Pros:
Affordable price
Easy availability from local shops
Can be used as a makeup base
Improves complexion
Vitamin E fortified
Great for dry skin
Cons:
How to Choose a Moisturizer for Dry Skin?
When you add up a moisturizer to your shopping list, it seems very easy. But when it comes to buying, you have a lot of confusion. Check below to know more about picking a suitable moisturizer for you.
Observe your skin – observing your skin is the first stage. It is essential because only when you know what type of skin yours is, you'll be able to find which kind of moisturizer will suit your skin. There are different moisturizers for oily and dry skins.
Know the allergies – find which ingredients are allergic to your skin and look for moisturizers accordingly. Look into the labels of every moisturizer to know which moisturizer will benefit you.
Ask People – Asking people is important because they will help you with their experience. If you find somebody within your circle who has the same skin as yours, ask them what kind of products they use to get their skin going.
Experimenting – This is the final and most important stage in choosing your product. This is where you are likely to damage your skin if you are careless. Use selected products and see if they suit you. When you love a moisturizer and find it comfortable, just start using it to enhance your skin.
Other Natural Ways to Banish Dry Skin
Dry skin is a boon for harsh Indian summers but requires intensive care in winters. Are you looking for natural ways to banish dry skin? Here are a few natural tips for taking care of yourself and your skin:
Apply coconut oil – Coconut oil suits every skin and helps in balancing the temperature of the skin. It also helps in recreating smooth skin by filling the spaces between the skin cells. It reduces skin damage.
Cleanse but gently – This is important as the skincare products available in the market may strip off the essential oils from your already dry skin and leave behind harsh flaky skin.
Milk – The top layer of the milk (milk clothing) helps nourish the skin and avoid it from drying. It has multiple effects. It moisturizes the skin as well as enhances the color of the skin.
Petroleum Jelly – Studies prove that applying petroleum jelly on the skin heals almost any kind of skin problem in adults. It also helps to trap moisture and heals irritated skin patches.
Cover your skin – Covering your skin helps a lot because the dryness is caused due to environmental pollution, in most cases. So covering skin while traveling to long distances also reduces the effect of dry skin up to an extent.
Avoid sun but moisture every day – As your dry skin is prone to quick tanning and skin damage, it is advisable to wear sunscreen lotion. Likewise, you can opt for any of the above-listed moisturizing lotions for getting the best results.
Adjust your shower temperature – The shower routine plays a major role in protecting our skins. There are certain rules that everybody should follow. A shower must not go beyond 10 minutes as it would wash out the oil present in the skin. Never take hot showers for a long duration. Instead, opt for a warm water bath and safeguard your natural oil barrier.
Apply aloe vera – Aloe vera helps to enhance skin conditions. It is fast and effective. There is nothing else needed if you can apply aloe vera gel to your skin regularly.
This is all you needed to know about moisturizers. When you choose the moisturizer for your skin, make sure that it will suit your skin. Skin allergies that exceed your tolerance are advised to be shown to a dermatologist. Maintaining skin is essential for outer beauty, but it also helps in the growth of confidence in you.
Here ends the list of best moisturizer for dry skin in India. We hope you picked up the right one for you. Till then, happy skincare! 🙂