Hey beauty maniacs, today I will review my favorite moisturizer, which is a product of Nivea. Nivea is earning our trust for a century and more, and when it came with its wide range of moisturizers, it created magic for me. Nivea Soft Light Moisturizer in Berry Blossom is a moisturizer any girl would love to use. Being my go-to moisturizer, it never failed to impress me, especially for winters. Wanna know about the product? Do scroll down!
What does the product claim?
Nivea soft is a non-greasy, Vitamin E enriched moisturizing cream that refreshes your skin, making it smooth, soft, supple, and healthy. The light texture and fast-absorbing formula make it spread quickly on your skin with just one application. It is highly effective on the face, hands, and body. This all-purpose cream is specially made to care for all skin types in all seasons.
Readers like you help keep The Beautyholic running. When you buy through links on our blog, as an Amazon Associate, we earn from qualifying purchases at no extra cost to you. a
Price: Available for Rs. 200/- (270ml) | Buy it from Amazon or Nykaa
Active Ingredients: Jojoba oil and Vitamin E
How to use this product?
Take a small amount of the product and spread that evenly on your face and body, and then you are ready to shine!
Nivea Soft Light Moisturizer Review – Berry Blossom
The product comes in a typical twist and turn box, and so using this product is simple. When I first opened this product, I got the smell of berries, which were lovely and fresh(not the usual chemical smell which we get in a lot of other products).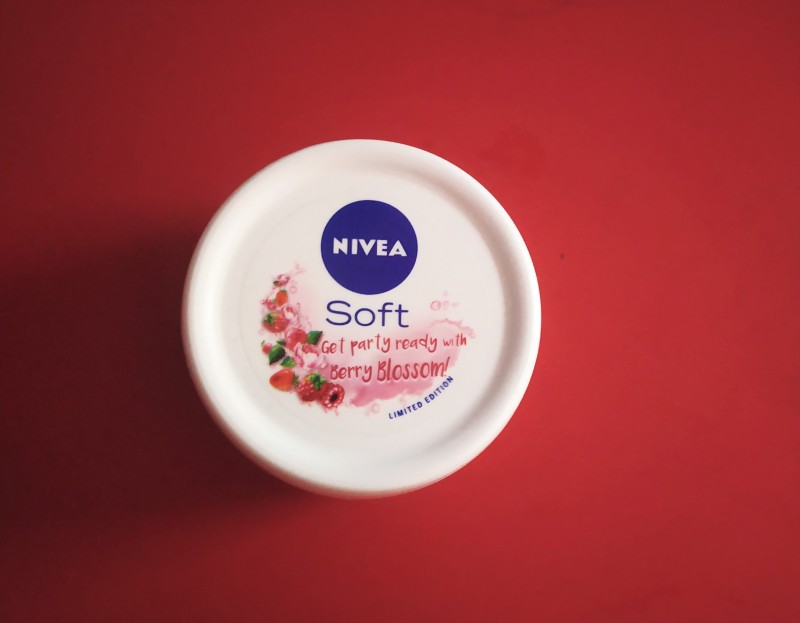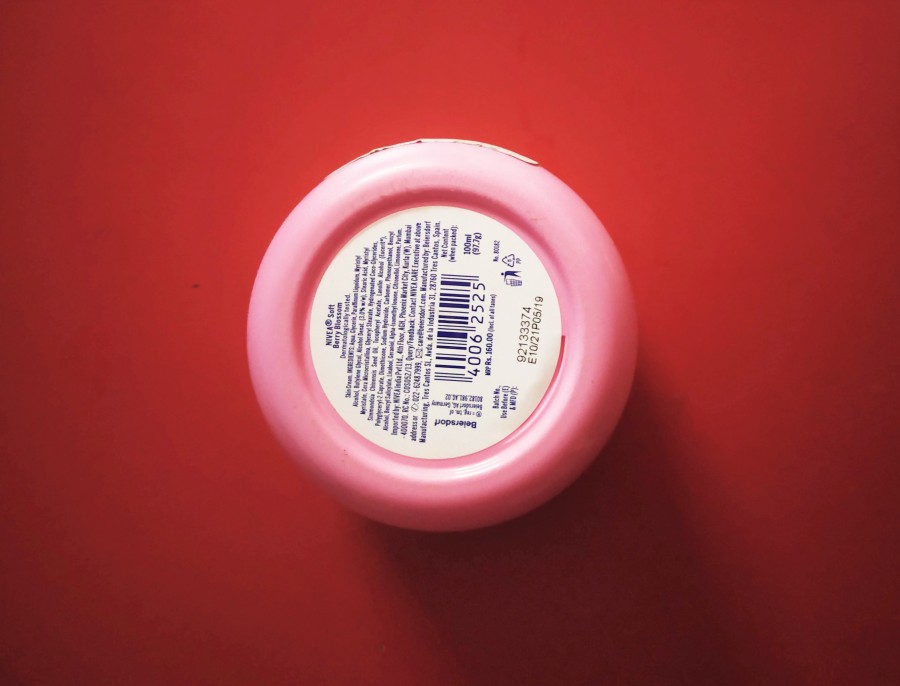 As I started applying, it blended with my skin, and I didn't need to use much pressure or massage hard, giving a non-greasy look and soft and supple feeling, more than that the fragrance comes from, it is amazing. However, then it fades away after some time of its application (you can still smell it if you press your nose hard enough *wink*). But when I went outside in the heat, it started melting, and so my arms started feeling slippery. I could also see some shine in my cheek and forehead area after some time.
This product doesn't last up to even 5 to 6 hours, but one thing it doesn't make skin dry after its application. Unlike other moisturizers of Nivea, this one is moisturizing, along with a lovely fragrance.
My experience speaks that this moisturizer is actually much more useful in the winter season or for dry skin as it does have a thick texture, and it won't let the skin dry out and will also make you feel moisturized all day long. The product gets mixed very well with the skin.
Whereas I won't recommend that for summer seasons as it will melt away in the heat anyway. This moisturizer will suit dry skin more. So in summers, I feel uncomfortable whenever I use it, so I won't agree with the claim that it is suitable for all seasons
Pros
Sinks effortlessly on the skin
Nice fragrance
Affordable
Cons
Makes skin after some time
Thick texture
Moisturized effect doesn't last too long
Not for oily skin
Nivea Soft Light Moisturizer - Berry Blossom
Final Word
This nice-smelling moisturizer from Nivea skins right into the skin, leaving a non-greasy feel but only for a limited time. I love using it more on my body than face. All in all, this moisturizer is apt for winter or for those who have dry skin. I would advise those with oily skin to stay away from it as it can make your face greasy.