Readers like you help keep The Beautyholic running. When you buy through links on our blog, as an Amazon Associate, we earn from qualifying purchases at no extra cost to you.
When it comes to lipstick, the queen knows the best! MAC is the real queen of lipsticks, and personally, I love MAC blushes and lipsticks.
My obsession with lipstick never ends. No matter how many lipsticks I own, I still NEED MORE!
Today we're hunting the best MAC lipsticks for our dusky beauties! If you're one of them, you need to scroll down this post. If you're not, make yourself useful and send it a friend!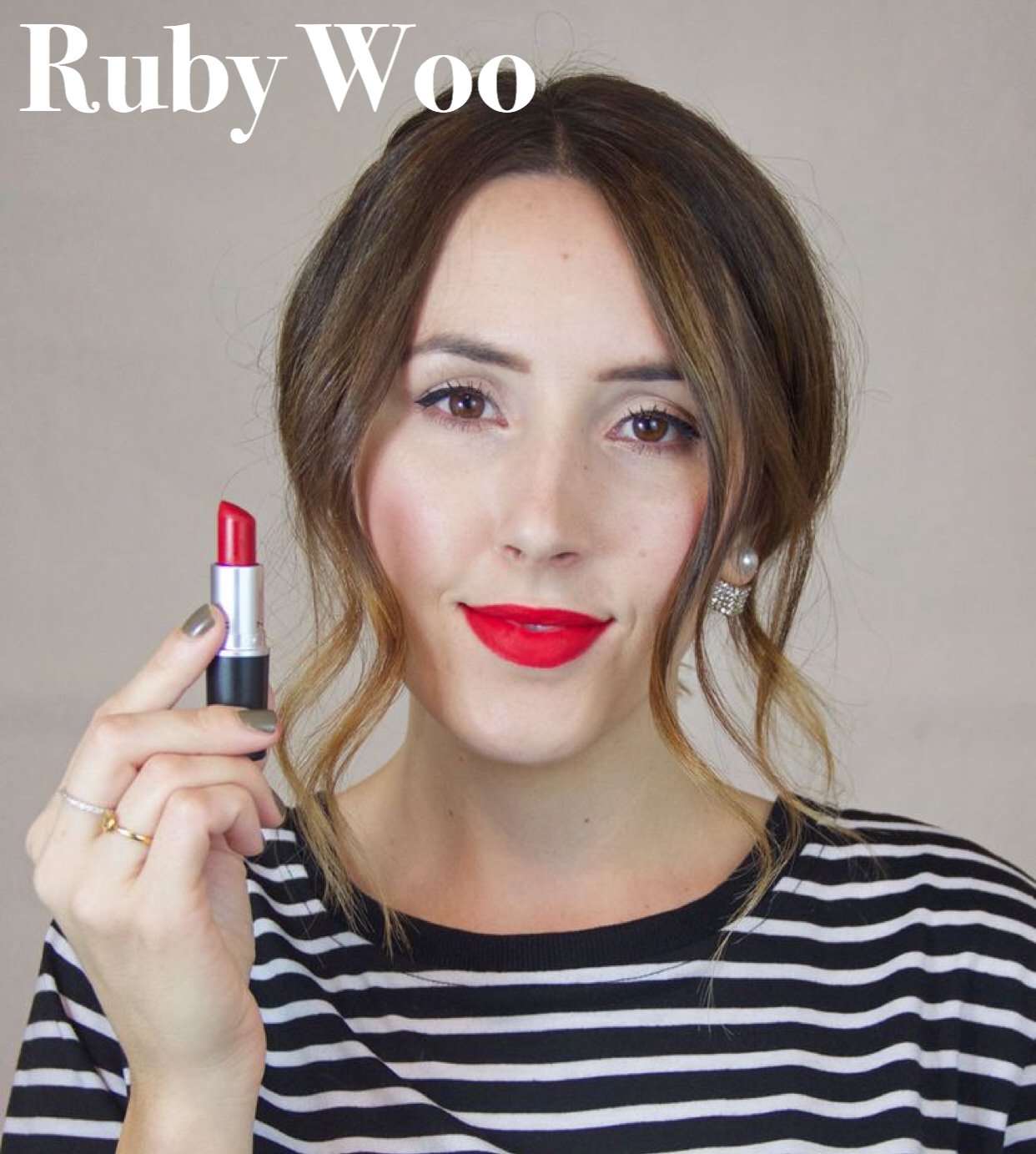 Ruby Woo
This is a very famous shade from MAC. The color is best suited for bold and strong women. It takes courage to wear a dark red shade like MAC Ruby Woo. This shade is so sexy and sensual, perfect for a new bride, date night, or a party. This shade will definitely catch some eyeballs and give you plenty of attention.
This lipstick will glide on your lips flawlessly.  The best part – it's matte. If you're into matte lipsticks, buy them without thinking! It suits fair, medium, and dark skin tones.
Buy MAC Ruby Woo here:  Buy from Amazon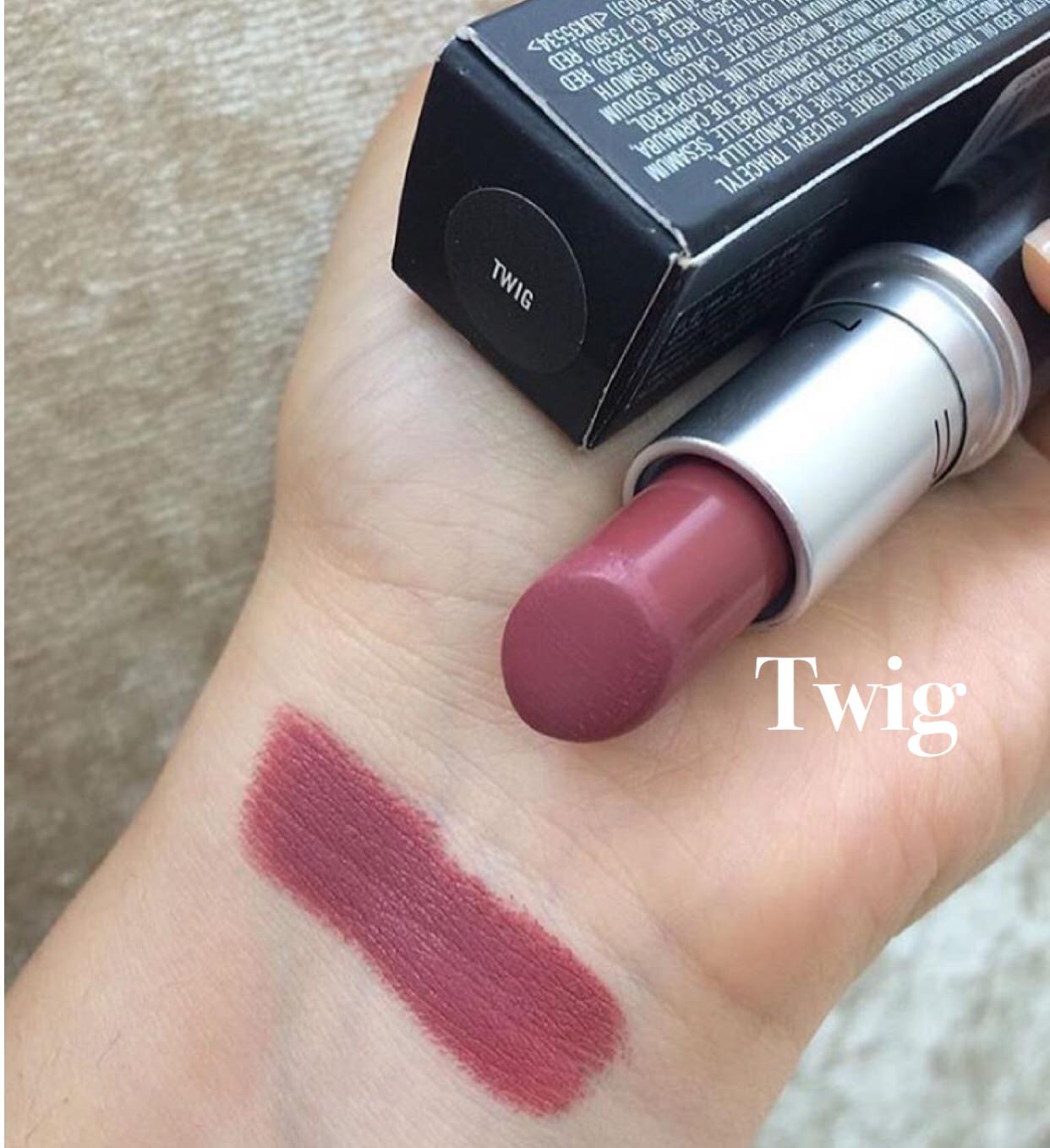 Twig
This is another all-time favorite lipstick from MAC. This shade is all about balance; it's not too dark and not too light. If you're your working woman or a college student, or someone who likes pinky shades, this is the right pink for you. I've been using this color for almost 4 years, and girl, believe me, this is the color of your dreams! This is an everyday color.
This is like the semi-matte satin shade. It's not at all drying for some women drying is an issue. This lipstick will keep your lips moist for 4-5 hours. But you need to reapply after a meal. Twig is a soft brownish pink shade, suitable for a variety of skin tones. It blends with your natural lip color and brings out the best shade. It looks slightly different on different skin tones but be rest assured that it suits most dusky girls.
Buy MAC Twig here: Buy from Amazon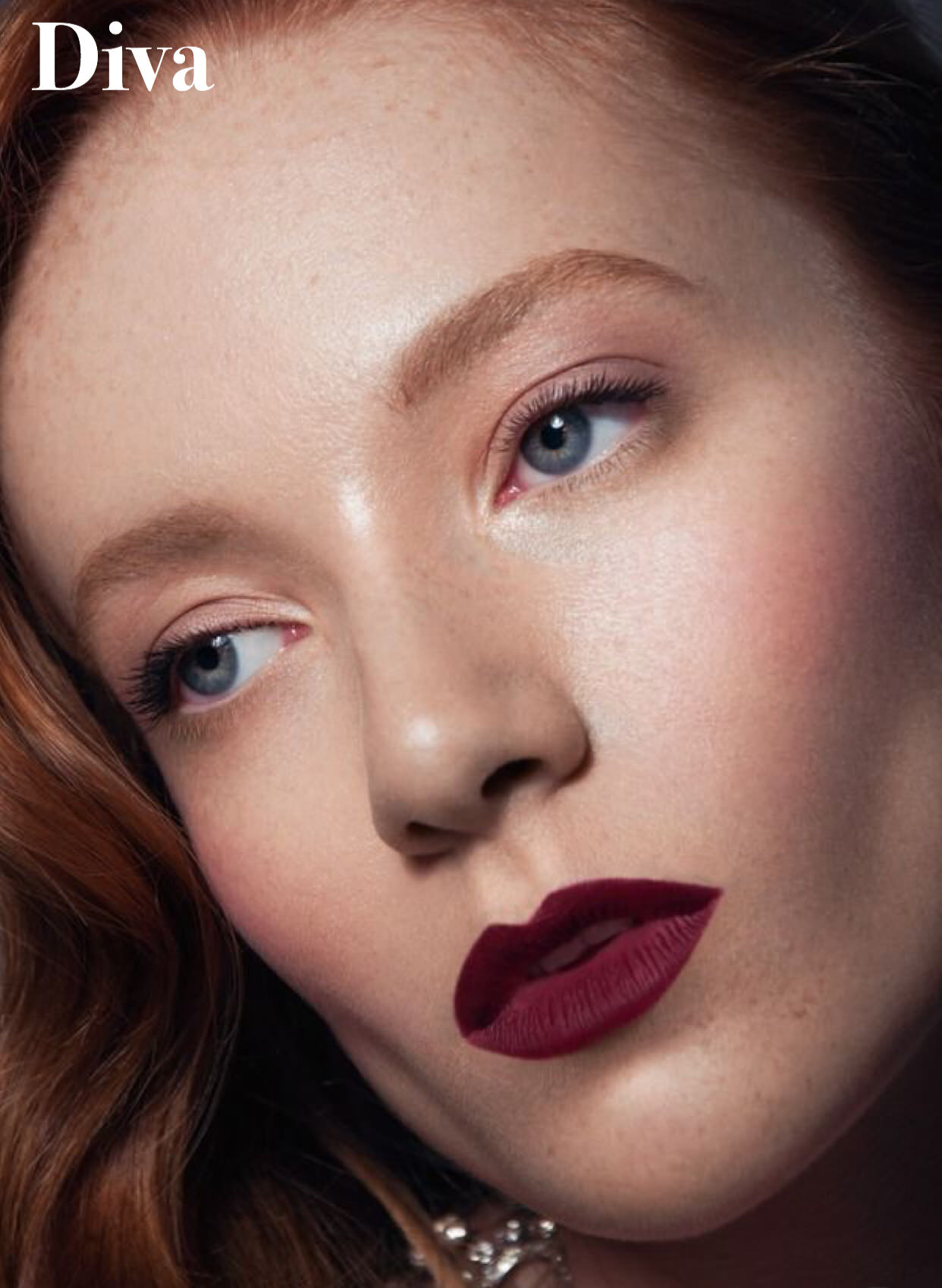 Diva
This color is a beautiful cherry warm deep red, another lipstick that will suit every skin tone!
This lipstick instantly makes your complexion look brighter. If you're in a hurry and are left with no time for makeup, apply a BB/CC cream; apply Diva, instant makeover in no time. This is perfect for weddings, festivities, or special occasions.
This is surely the shade that makes a bold statement. If you are looking for warm cherry blood-red color, your search ends here.
Buy MAC Diva: Buy from Amazon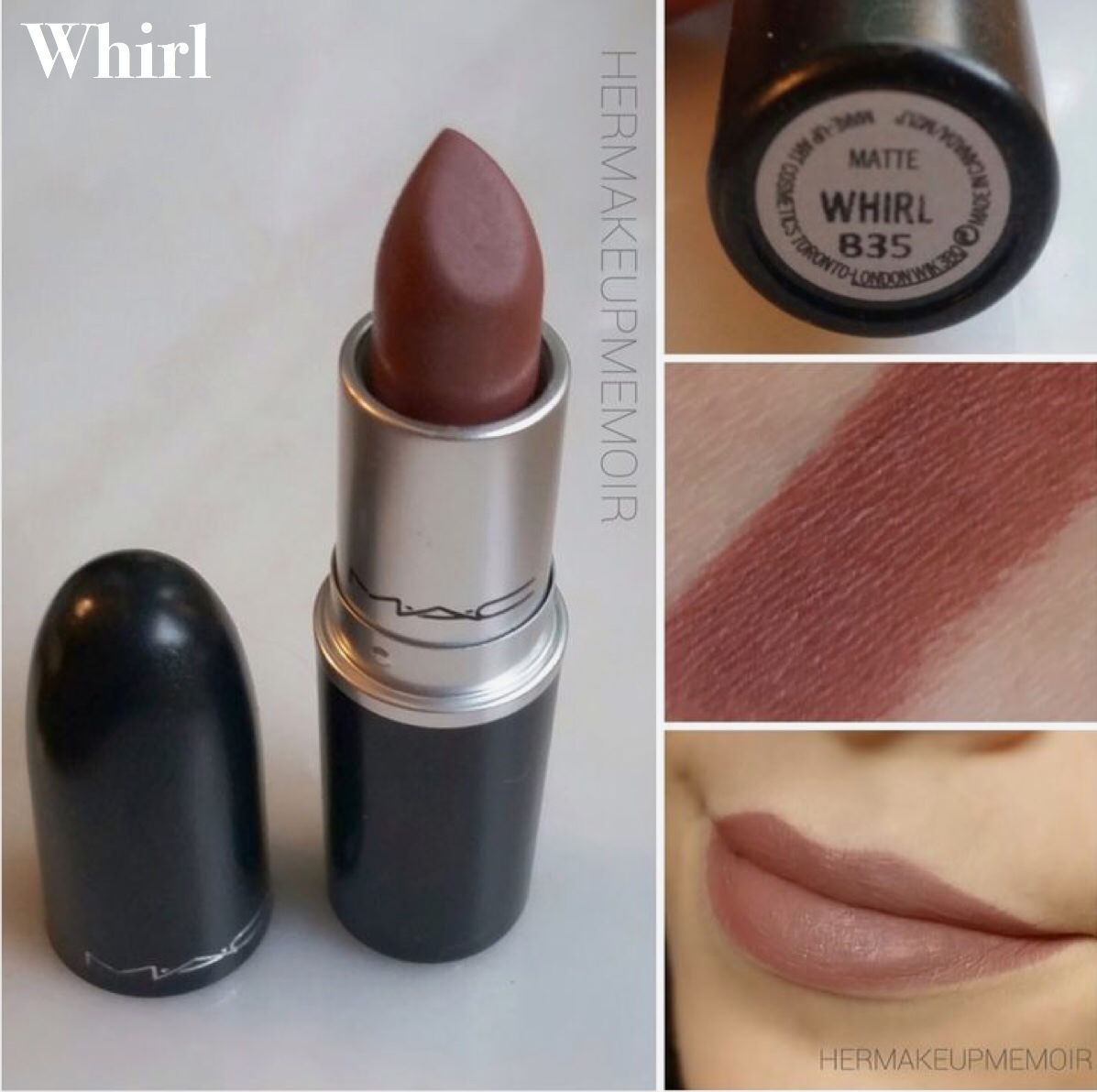 Whirl
Whirl is a beautiful dusty, slightly brownish rose shade that works well with every skin tone. The shade has a matte finish, and this is a warm shade. And this lipstick was hyped a few years ago, which made it another famous shade from the range.
This is a nude lipstick, and it looks different on different skin tones. But it suits them all. This is an everyday color. If you like warm browny shades, you need to try this shade.
Buy MAC Whirl: Buy from Amazon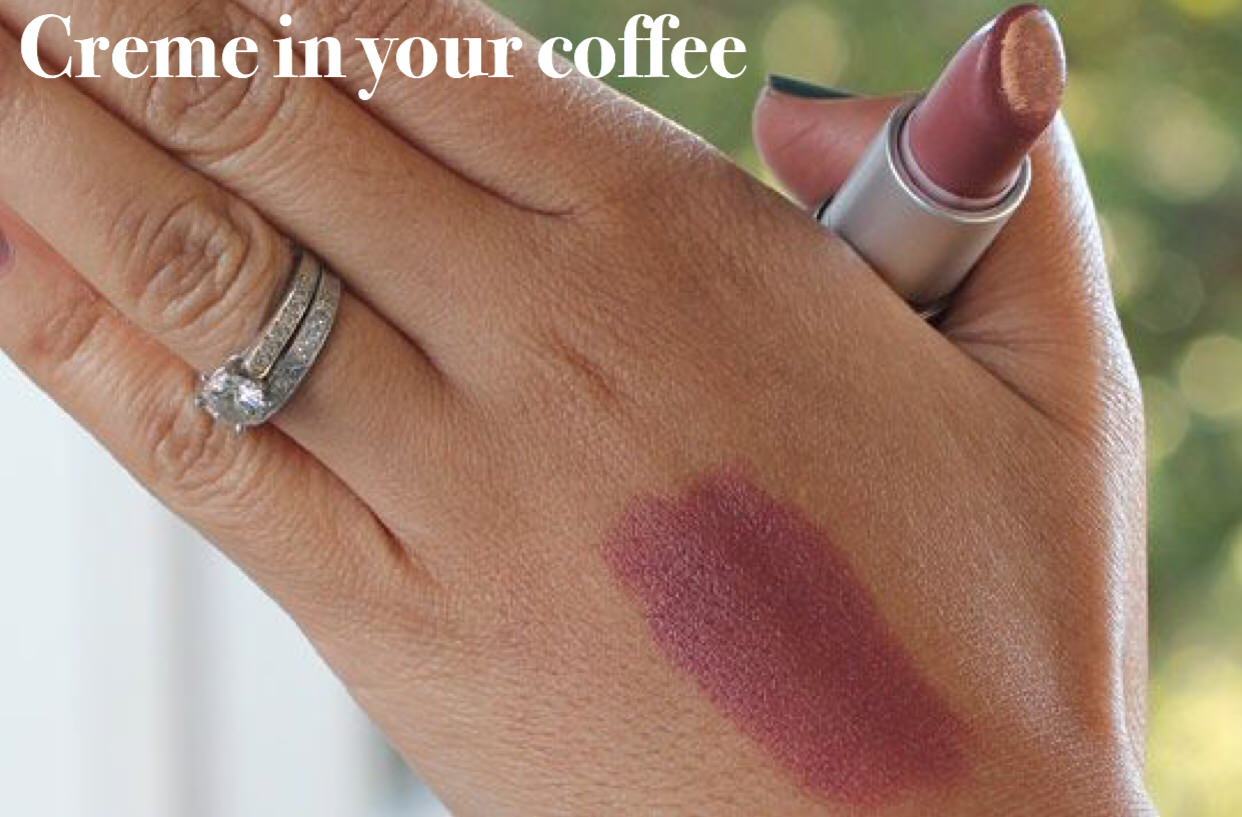 Crème in your Coffee
The first thing that comes to mind is a cup of warm creamy coffee! This is a light pinkish-brown shade. If you love 'No makeup' makeup, this lipstick qualifies in your look. This shade will flatter dark, dusky, medium, and light skin tones.
The color is soft, beautiful nude. The shade is work and college-appropriate. It has a sheen effect and glides like butter. All I can say is well done, MAC!
Buy MAC Creme in Your Coffee: Buy from Amazon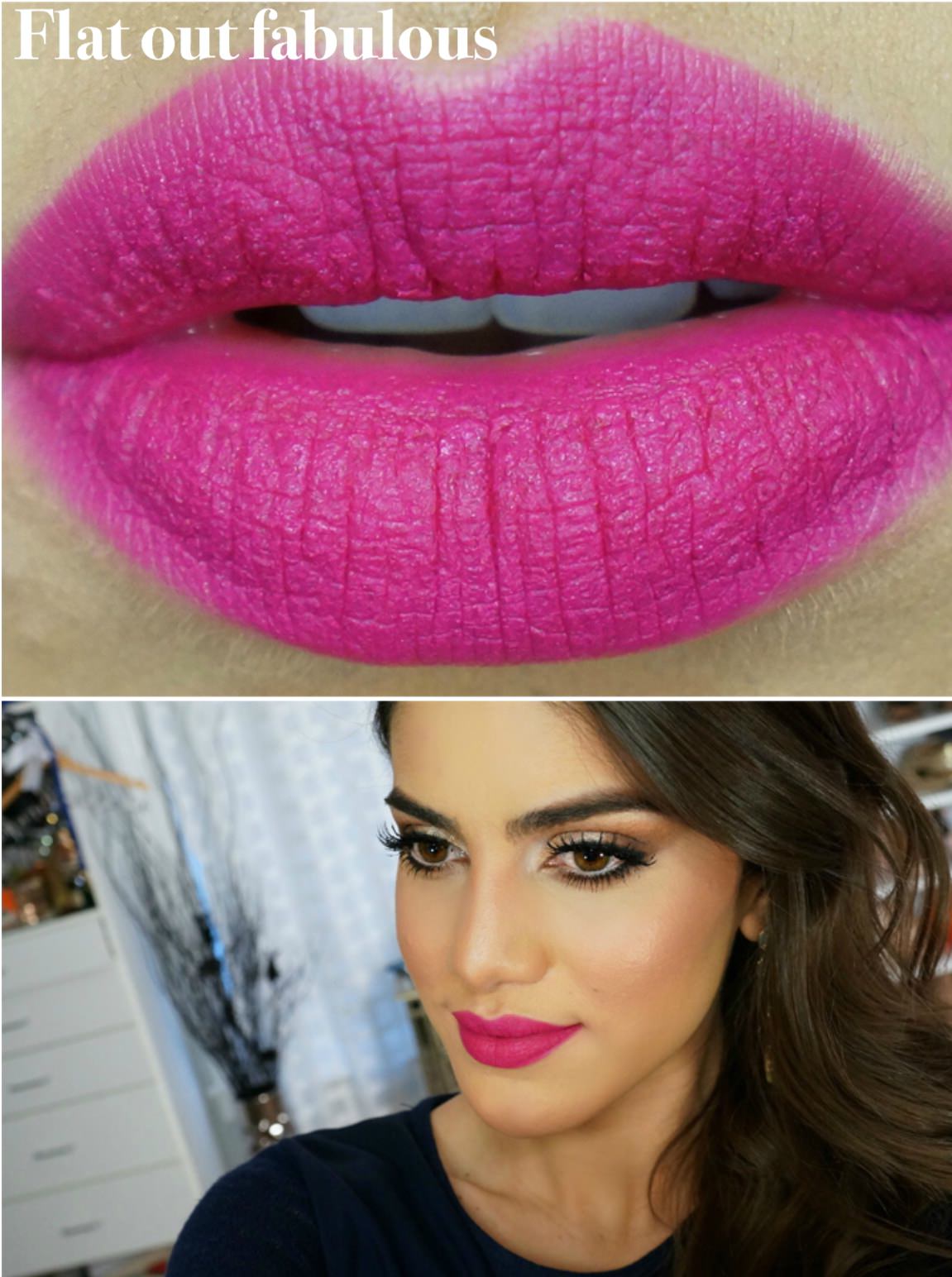 Flat out Fabulous
This is a barbie pink color, and surprisingly it looks good on warm skin tones! If you look at the shade, you can easily misjudge it, but it's a bright pinky-purplish color. But it is a bright shade, a perfect shade for a chulbuli girl.
The shade is matte, but it keeps the lips moist for 5-6 hours. After that, you may need to re-apply. Bored with reds and pinks? Try flat out fabulous and look fabulous!
Buy MAC Flat Out Fabulous: Buy from Amazon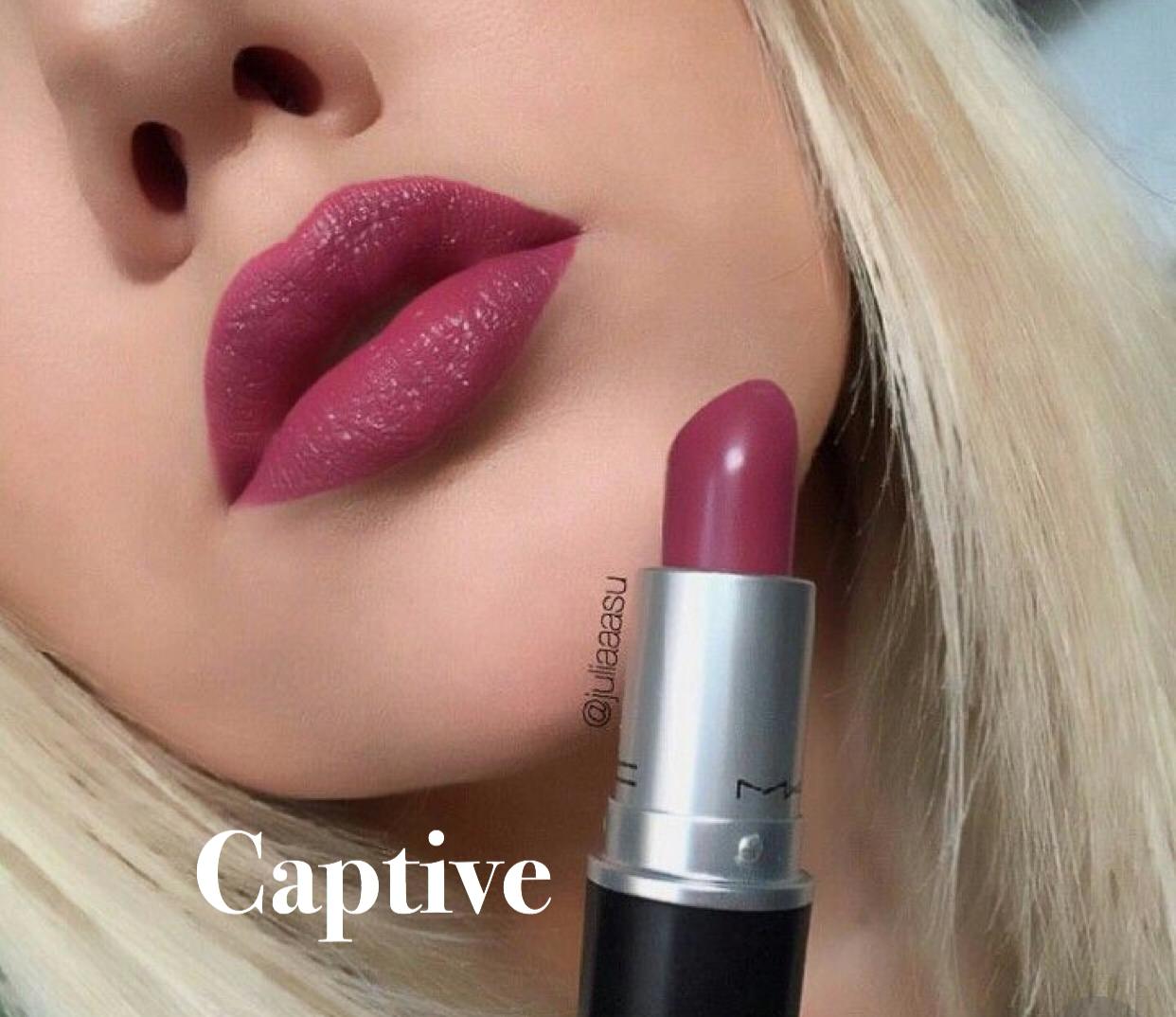 Captive
This is a purplish pinkish shade. This Mauvy shade will flatter medium to dark skin tones. The texture is creamy and glides easily. It gives a semi-matte finish, and also, the formula doesn't dry out the lips nor makes those fine lines on the lips.
It's highly pigmented and Lasts Up to 5 hours. You need to reapply after a meal. Also, it leaves a pinkish stain after cleansing the lips.
It's not a very dark shade nor light; it comes in the middle category. But it's a well-known and loved color. (Whenever you buy MAC lipstick, it's is recommended to go to the store to try it out, and then buy because it looks different on different skin tones).
Buy MAC Captive: Buy from Amazon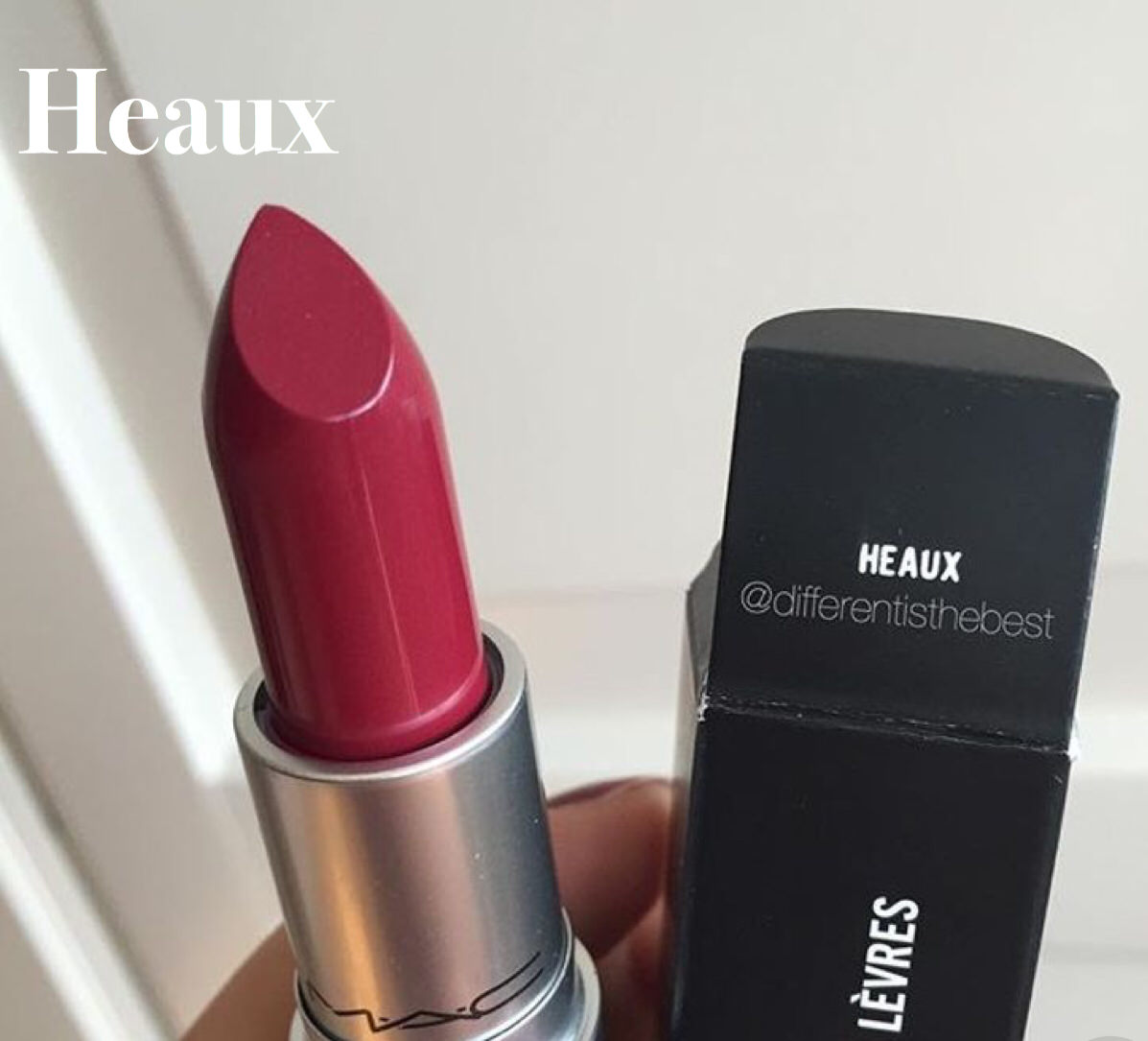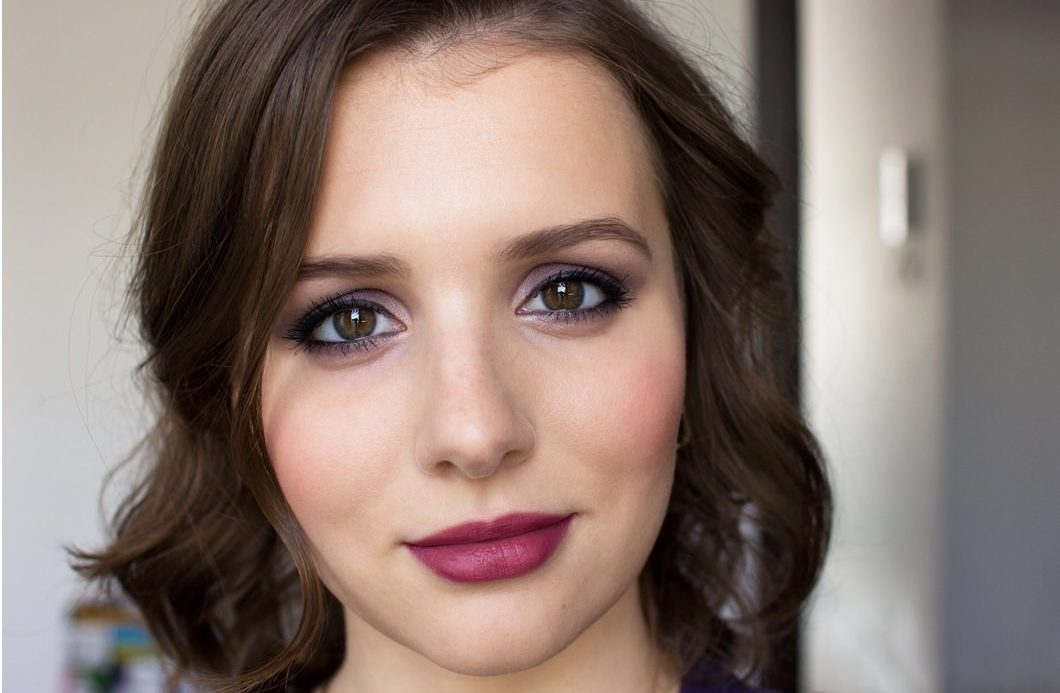 Heaux Retro
This is a dramatic shade. It has a pinkish dark red color. This lipstick will instantly get you a glamorous look. It has a creamy matte texture, and the staying power is 5-6 hours. Also, it is super opaque.
Some also find it very drying after a few hours, so carrying a lip balm around would be a wise decision. The best part about this shade is it will suit dark-to medium skin tone.
Buy MAC Heaux: Buy from Amazon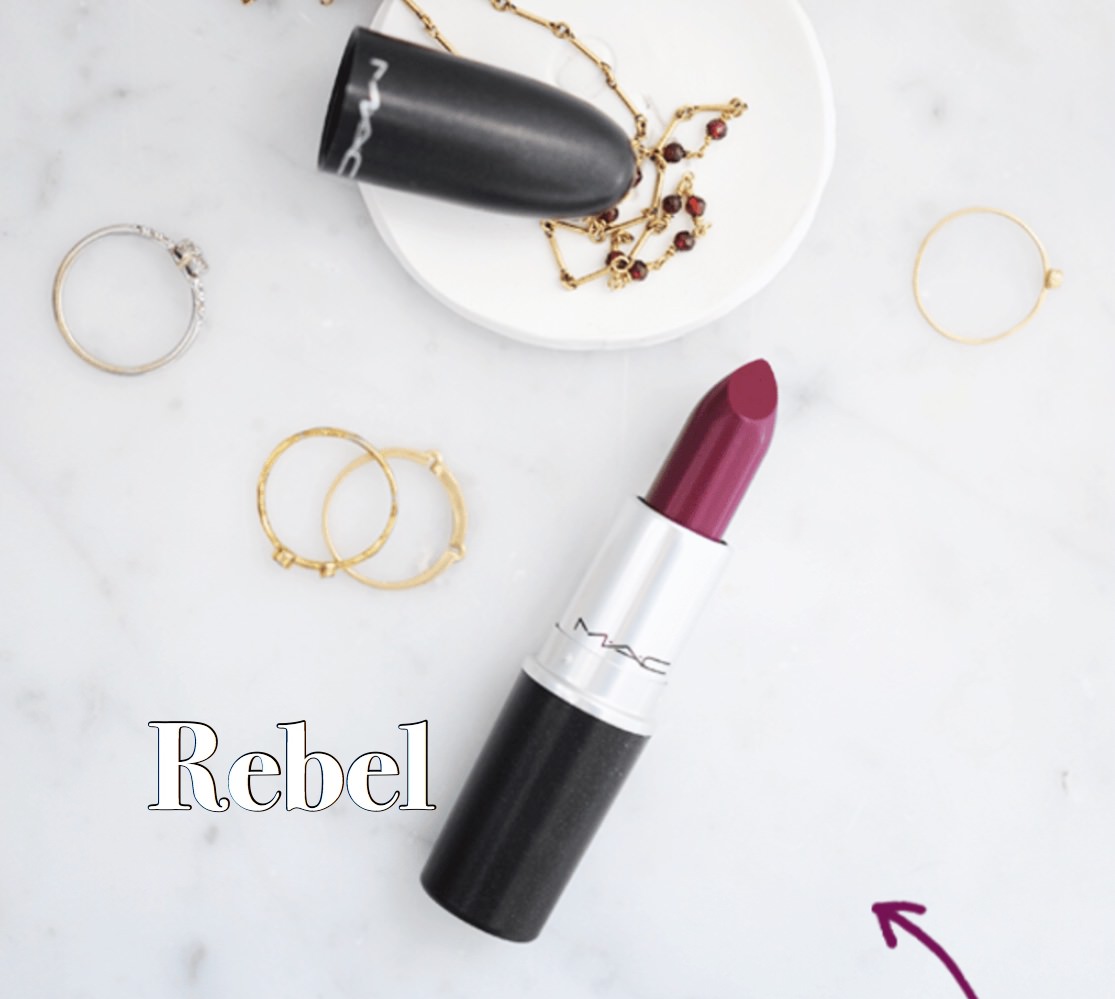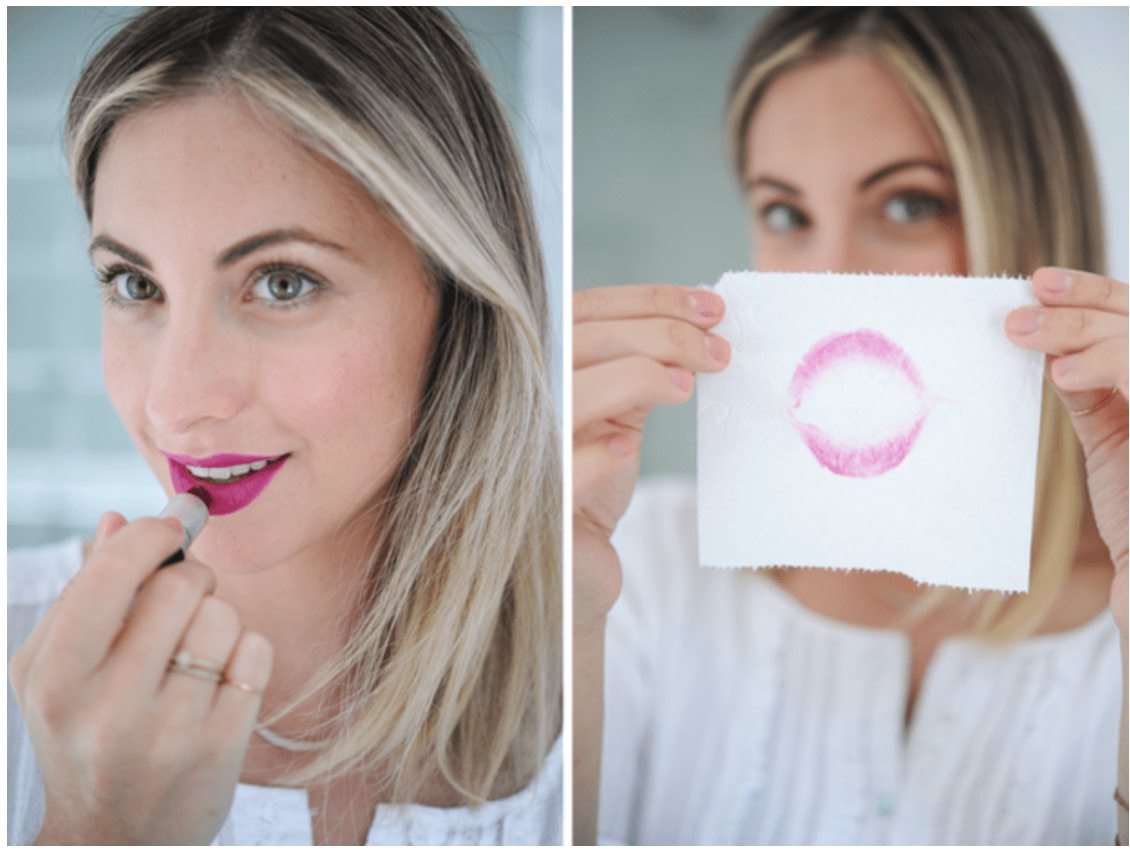 Rebel
MAC describes Rebel as a vivid pinkish purple shade. If you look at the lipstick, it looks super dark and may turn you off (if you don't like dark shades), but it's a medium shade. It has a satin finish and has a gorgeous purple-pink color with no shimmer.
It is a creamy texture and glides smoothly. It lasts more than 5 hours. It's a refreshing color for winters. It will go very well with darker skin tones bringing out their natural radiance.
Buy MAC Rebel: Buy from Amazon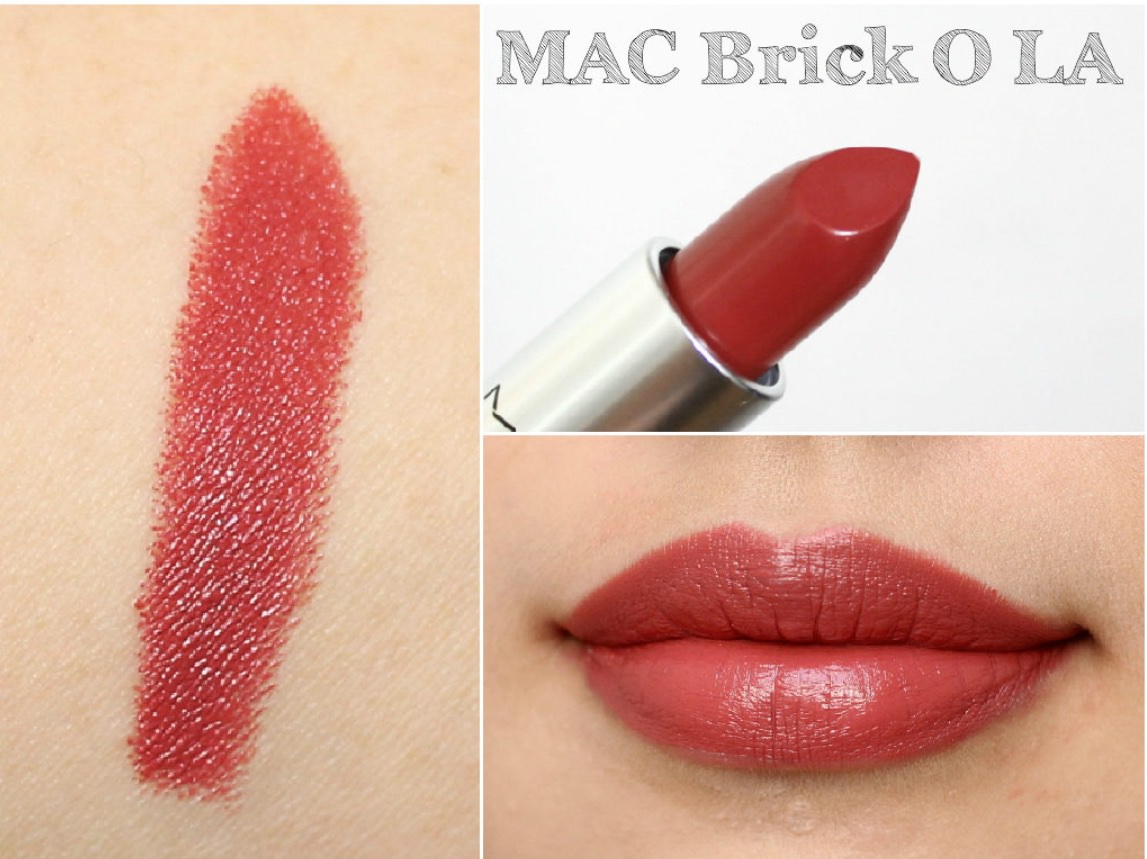 Brick O La
The names say it all. This is a brownish color, and if your someone who is looking for a browny nude color, this could be your shade. This lipstick will suit dusky to medium skin tones.
It is very pigmented, and one swipe is enough. It stays for 4-5 hours. But it is not transfer-proof. It has a creamy soft texture. If you like browny shades, this lipstick could be a good buy.
Buy MAC Brick O La: Buy from Amazon 
My personal favorites are Ruby Woo and Brick O La, which are beautiful and subtle shades that compliment my dusky skin! What's your favorite? Comment below.