Looks like crayon lipsticks are back in the scene. I like them just for the reason that they get applied a bit better than bullet lipsticks and serves amazingly to my tiny lips. They also help in easy-peasy applications. So, I'm reviewing today, Bella Voste Ulti-Matte Chubby Stick in two shades- 03 Barbie Pink and 05 Violet Edition. It claims to offer full coverage and last long.
Let's find out if it really does.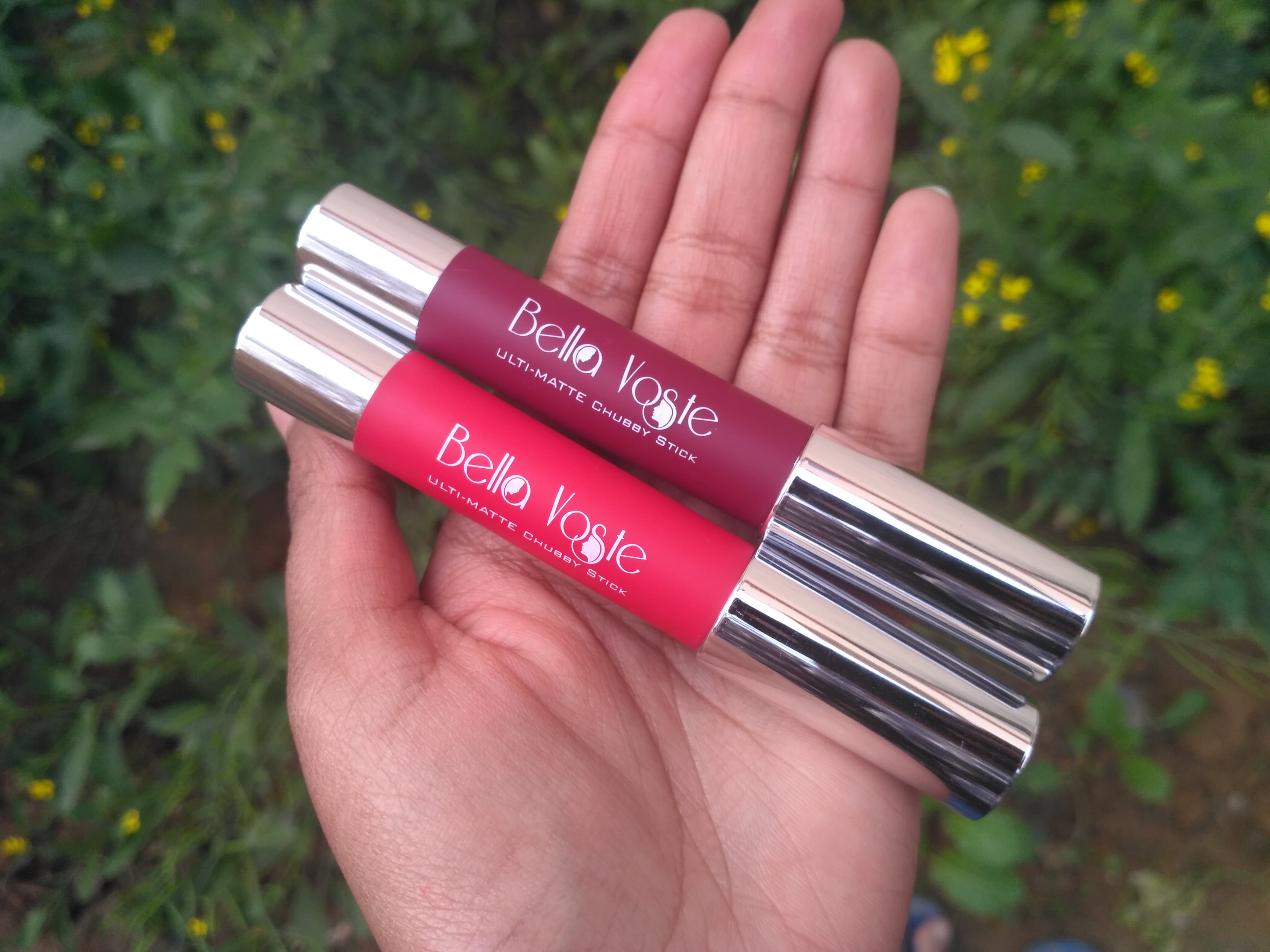 About the product: Bella Voste Ulti-Matte Chubby Stick is a three-in-one lip tint that offers the pigmented performance of lipstick and the creamy moisture of a gloss and a rich balm. Infused with skinvigorating additives like vitamins C and E, this nourishing formula moisturizes and smooths lips while delivering natural-looking color for a soft, matte finish. Just twist up its automatic pencil tip and glide it onto the lips to get the ultimate MATTE lip look.
Price & Quantity: Rs. 499/- & 3.8 g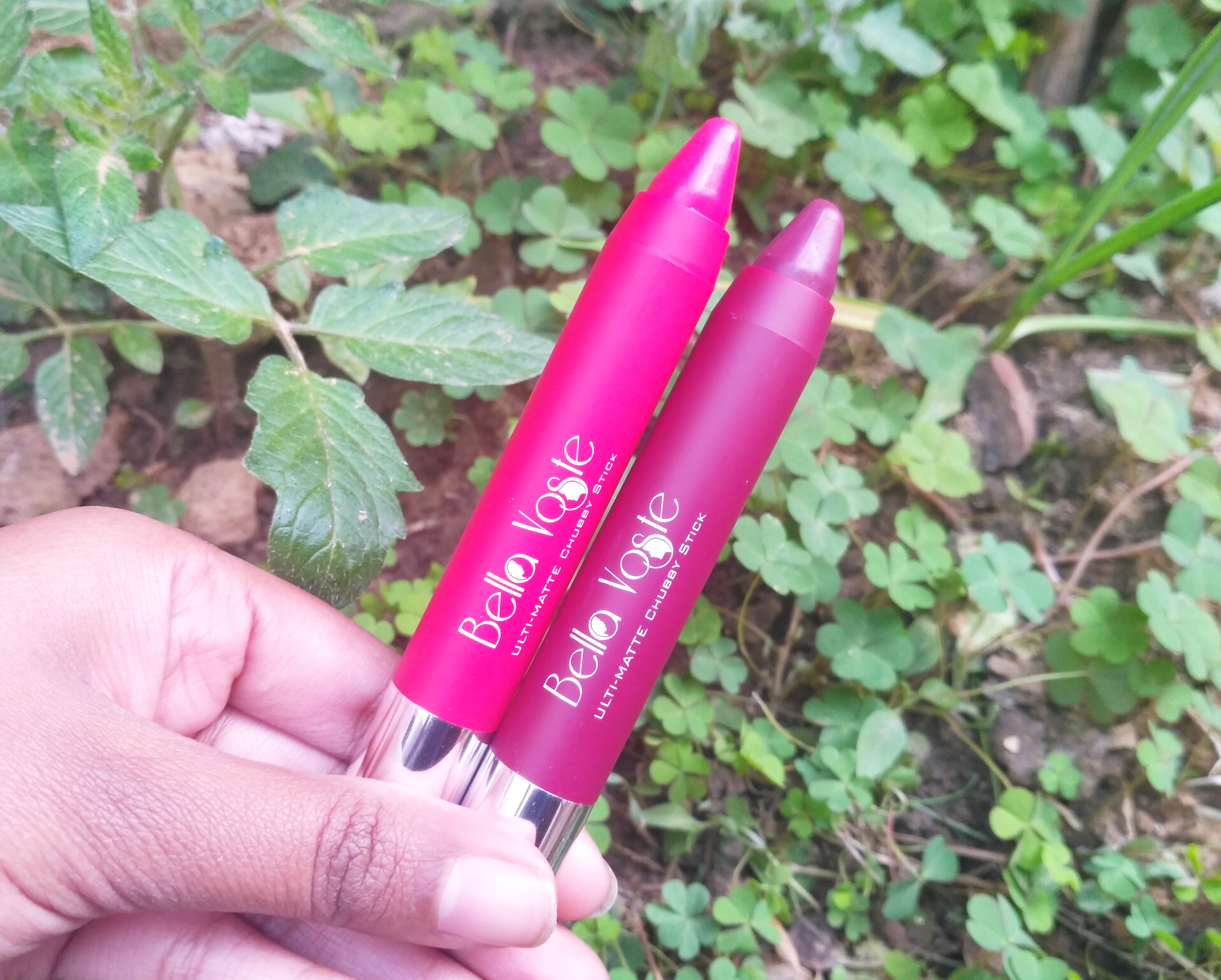 My Experience with Bella Voste Ulti-Matte Chubby Stick
As the name suggests, Bella Voste Ulti-Matte Chubby Stick is a fat crayon stick that is color-coded according to the shade with a silver metallic cap. It's a retractable crayon stick. Personally, I prefer crayon lipsticks over bullet lipsticks as I have thin lips. Overall, the packaging is aesthetic. The only hassle would be the sharpening part which I'll see later.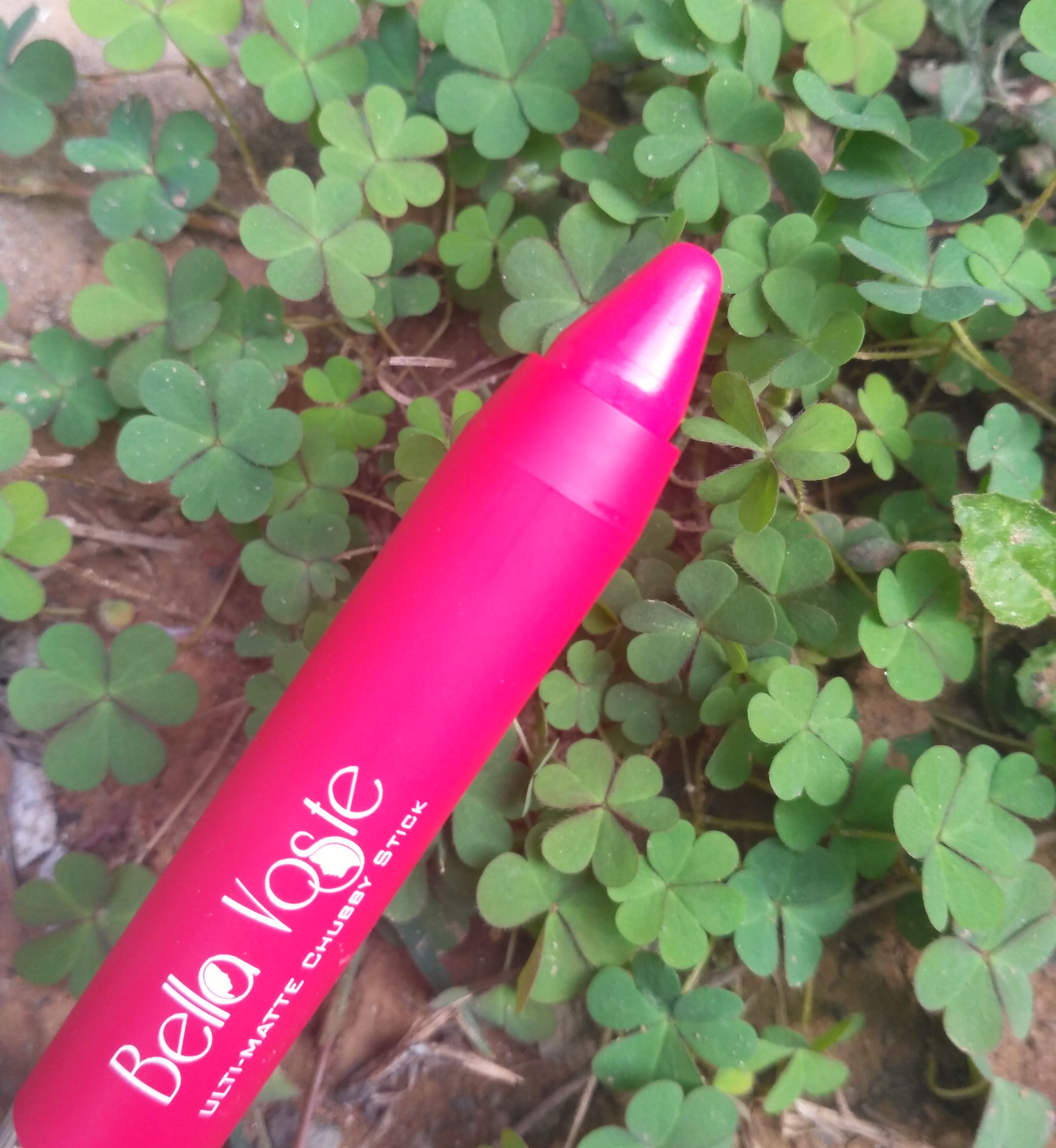 Barbie Pink is a true and rich pink shade that I think will suit every skin tone from fair to deep. It has a darker hue which goes towards a cool tone. In one swipe, it glides softly and covers my pigmented lips. Coming to its texture, it's just beautiful and velvety on lips.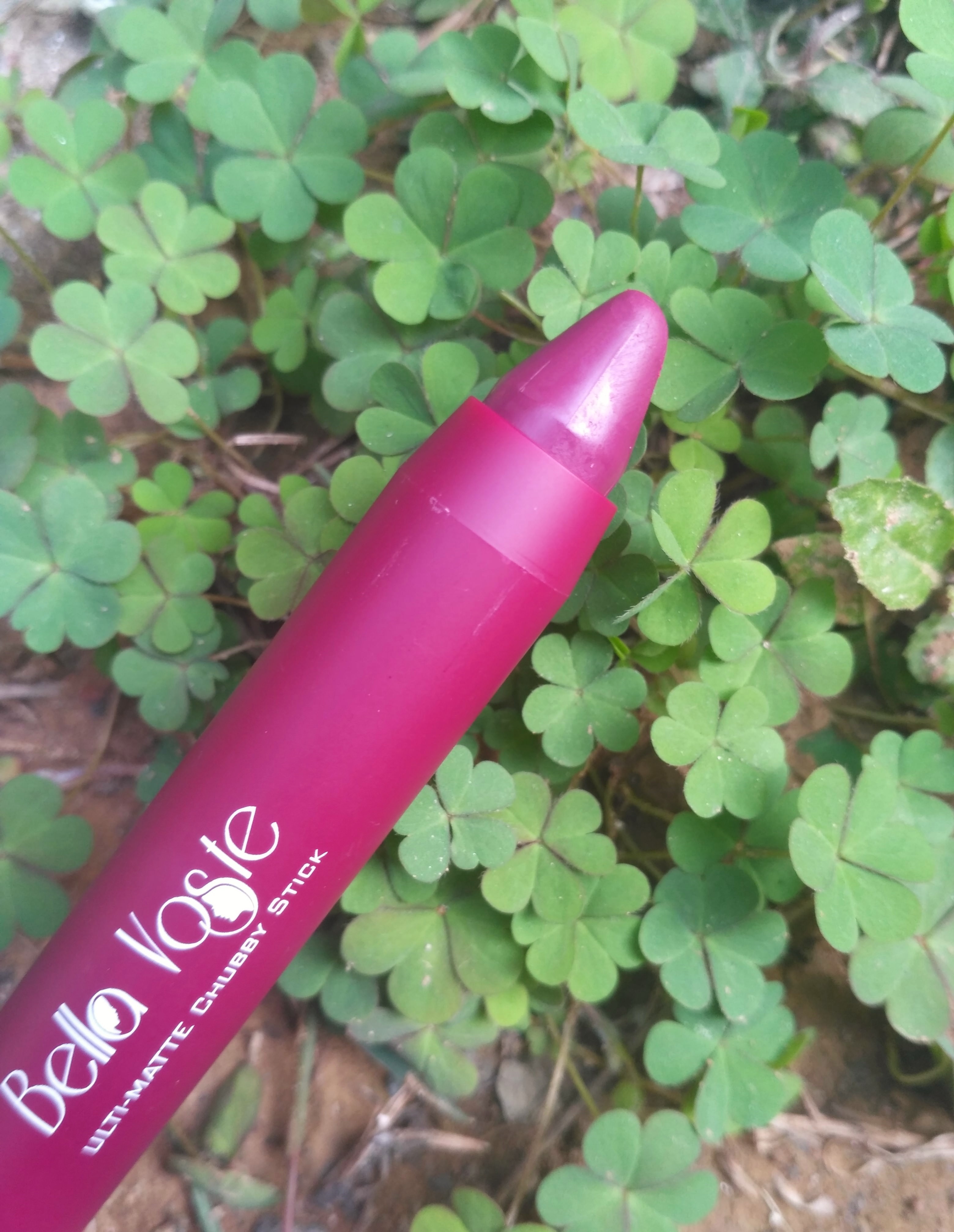 Violet Edition is a deep violet shade that will look savage on all skin tones, especially the deeper ones. It's the IT shade for winters; however, I've rocked it in summer as well.
Both of these shades are fully pigmented, and for my pigmented lips, one coat does a good job in coverage as both are dark shades. After applying, texture sets to a velvety matte, and it doesn't feel anything on lips but enhances lip lines after few hours. It has a non-drying formula with a sweet scent to it.
The lip color tends to transfer a lot while sipping on cups or just touching your lips to a surface. Staying power is 4 to 5 hours, and after that, color fades, and a tint is left behind.
Swatches: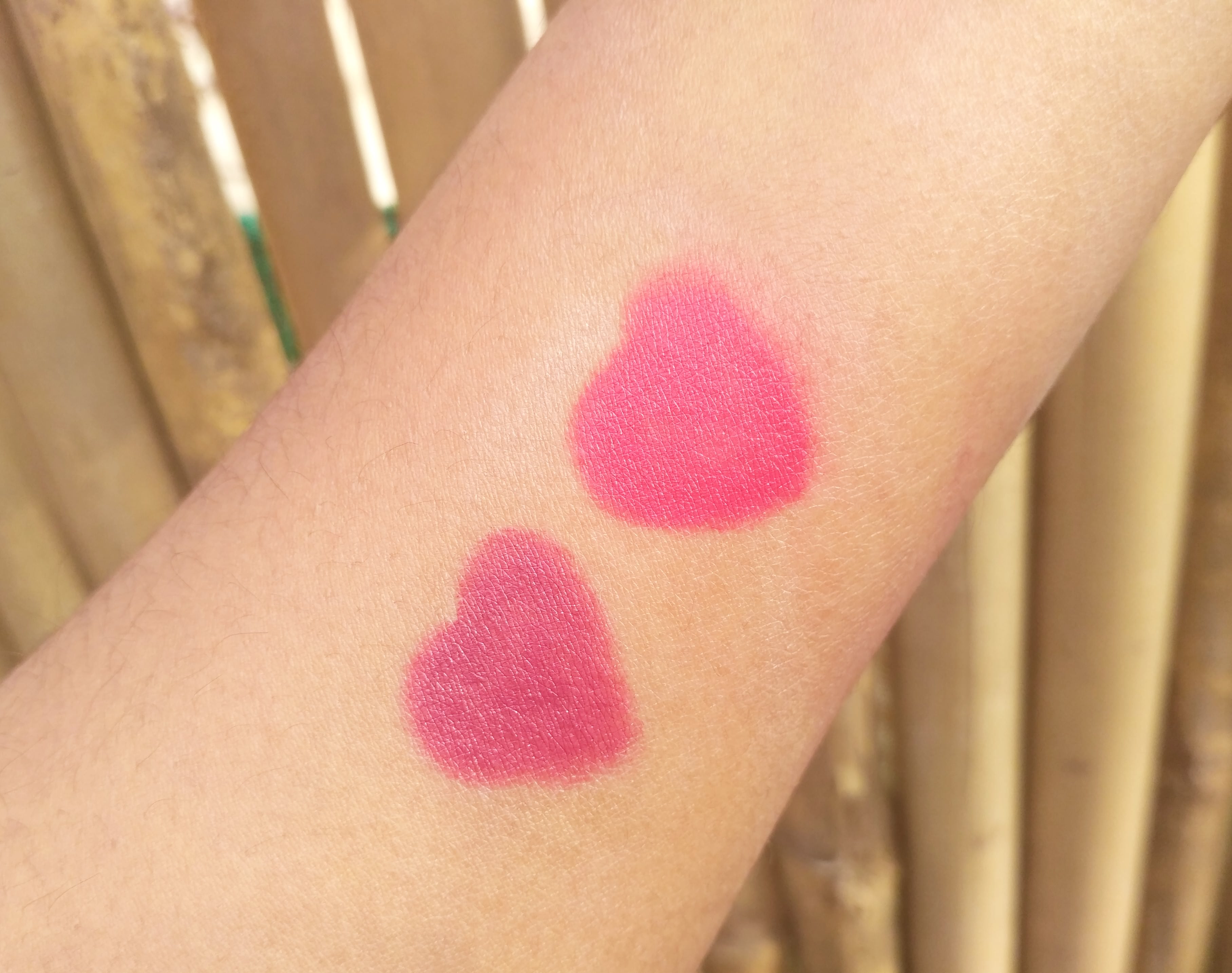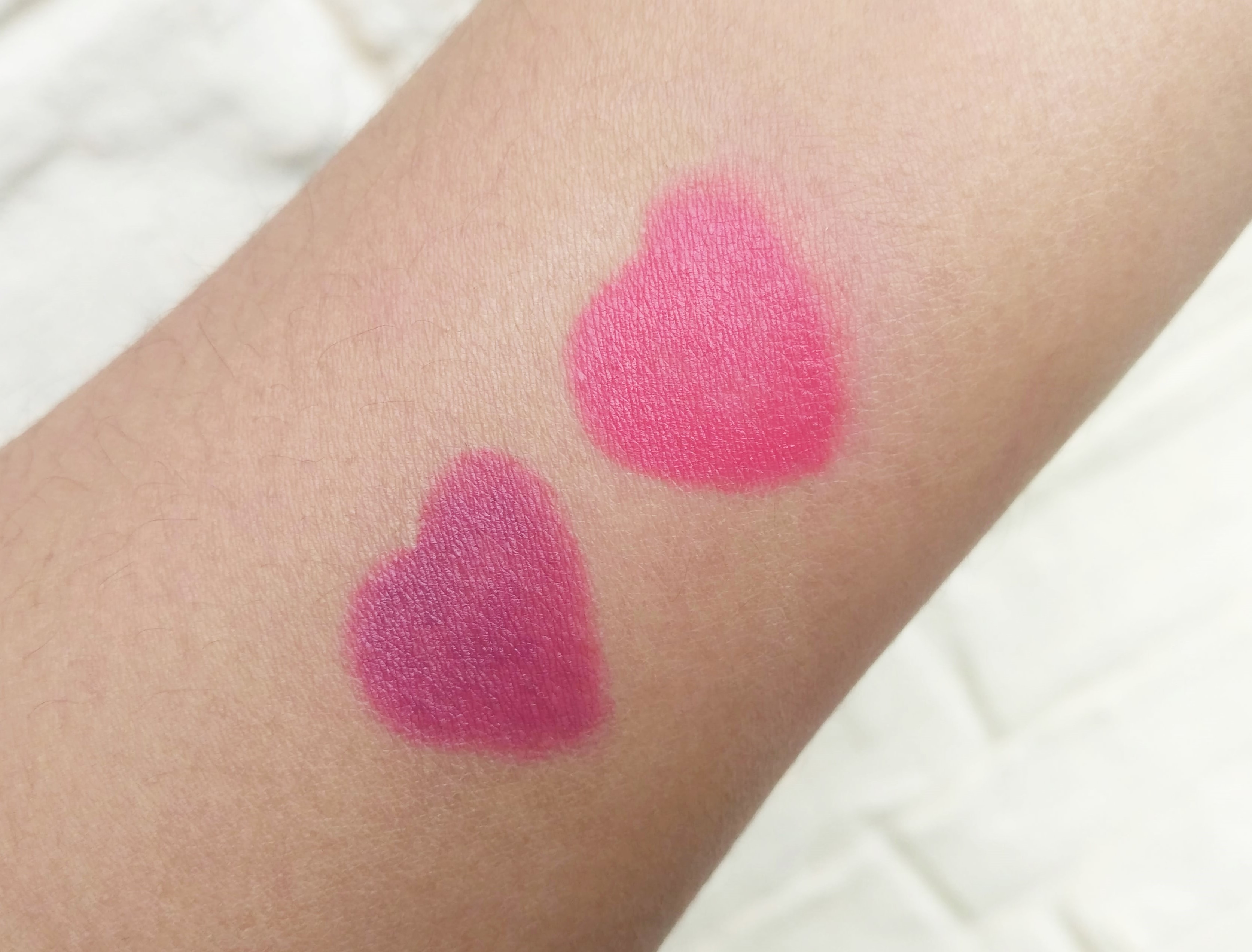 (Left: Violet Edition, right: Barbie Pink)
Pros:
Pretty shades
Retractable packaging
Comfortable and non-drying formula
Velvety texture
Decent staying power
Preservatives free
Cons:
Transfers to cups and glasses
Final Word: If you have the love for darker shades with a velvety texture and non-crumbly formula, this is the one for you. It has a non-drying formula that sits comfortably on the lips. They last for a decent amount of time and always leave a tint that looks cute. They are easily available online. You might also check out its other shades.
Rating: ⭐⭐⭐⭐
Related Reviews