Ladies are usually conscious of their looks and beauty. Beauty starts to fade with the passing year, and soon makeup becomes your best friend that enhances your best features covering the flaws. When you reach a certain age, your face and skin start to show the aging signs like fine lines and wrinkles.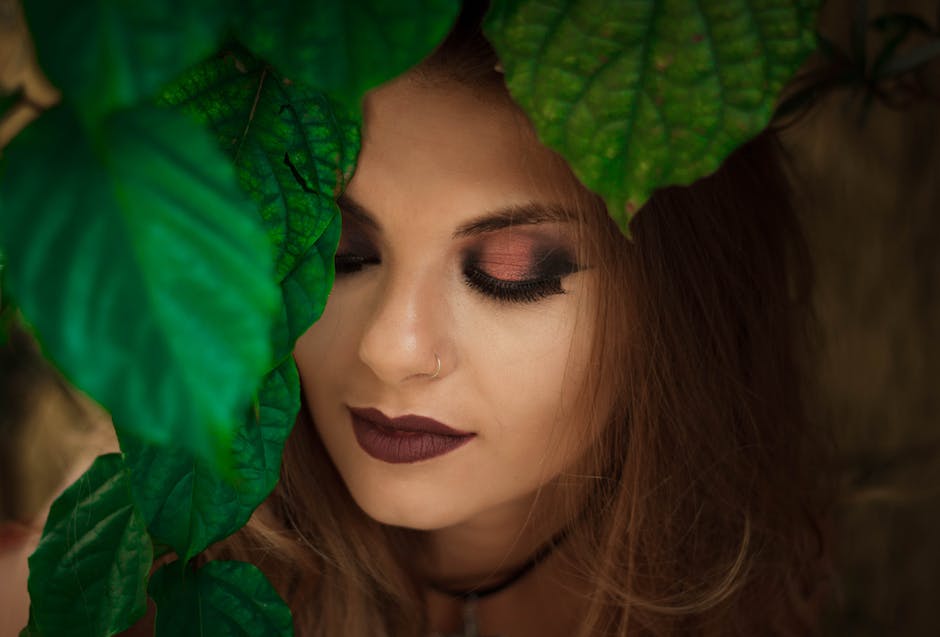 At a younger age, women apply bold colors to highlight their beauty, while at an older age, make-up is just meant to add grace to your mature look. Using the right makeup tricks, you can look beautiful at any age. Purchasing makeup is very expensive nowadays, but compromising with makeup means applying the low-quality product to your precious facial skin.
Here in this article, you will learn the eight best eye makeup tricks and techniques that defy your age.
So what are you waiting for? Let's explore them!
Big NO to Heavy Makeup
Too much make-up is not going to help you ever. Top makeup artists have confessed that applying loads of eye makeup will make you look older and immature. In order to look good, all you need is well-shaped dark brows, a couple of coats of mascara, a colored lip with a gloss, and a rosy blush on your cheeks.
Sometimes too much thick, black eyeliner and heavily pigmented shadows can highlight the hooded lids and crow's feet in-spite of hiding or covering them. Therefore you must avoid any extra makeup effects on your face, eyes, or lips for a refined and finished look.
Primer is a Must
What can be worse than missing all the applied makeup before the real party started? Therefore, do not miss to use an excellent quality primer for long-lasting makeup. You must have heard that the confidence of make-up lies in the makeup primer.
Before applying eyeshadow, use a layer of primer to make it stand longer. You can also use a primer to your lashes for a denser look. Primer is a wonderful product if your skin is too oily or dry.
Identify your Best Feature
Remove all your make and give a proper glance at your facial features. It is always advisable to highlight the best feature of yours than concealing the unappealing features. Focus and find out your best features if it is your eyes or lips? If you cannot decide, recall all the compliments you have received in past years about your looks. That will definitely help you.
You should be focusing on either of your features like lips or eyes. Highlighting both will create an imbalance. If you wear glasses, lip makeup will create a nice balance between your frames and lip color. If your eyes are the best feature, apply clean makeup and match it up with a proper outfit to make your eyes become the center of attraction.
Be careful with the Eyeshadow.
Aged eyelids often look too creased. Therefore when applying eyeshadows, less is the more. Do not overdo it by applying more than two shades. The best way is to apply neutral shades for the day look and darker shade only to the crease for evening parties. Make sure the eyeshadow is sober and does not reach up to the brow bones.
Eyeliner Tricks to Keep in Mind
Thick and darker eyeliners are not recommended at all. It makes the older eyes appear unnatural and fake. Consider applying a soft smudged shade of light brown on fairer skin and black on deeper skin. If you are using a liquid eyeliner, do not apply it on the lower lid but a thin line on the upper lid. You can use a small brush to dip in a darker eye-shade for a more flattering look and draw a line beneath your eye. This looks fantastic and more natural.
Pick the Shades which go with your Personal Style
Like good clothing enhances your appearance, subtle eye makeup can enhance your beauty. Depending on your eye color, you can choose your go-to colors. Every color is your personal statement to the world; therefore, pick your colors wisely. You can even consult with a makeover artist for a better understanding of your personal makeup style.
For example, blue eyes look great with earth tones. Green eyes pairs perfectly with a little purple, and the brown eyes women are the luckiest as these works great with most of the colors.
Choose the right Mascara
For mature eyes, length is essential over volume. Hence by using a lengthening and waterproof mascara will give lovely healthy long lashes to your eyes. If you have blonde hair and a lighter complexion, brown mascara will look better than black mascara.
Mascara applying tips:
Use curler and primer before applying mascara to your lashes for a long and lasting effect.
Apply strokes closer to the roots and repeat twice for better results. Avoid your bottom lashes as it looks unnatural.
Pick a perfect glasses Frame
As you grow old, glasses become important for better eyesight. A right pair of glasses can do wonders with your looks and make you appear a lot younger. Today glasses are also a fashion accessory that can help you look younger, covering your eye bags and wrinkles.
Consider changing your Eyeglasses occasionally, depending on your outfits. You can even create a personal collection of glasses like watches or rings.
It is said that eyes are the clear reflection of your spirit then why let it fade with a number of years. You are never too old to apply makeup. Women are the most beautiful creation of God, and you have all the right to look pretty irrespective of your age. Age is a sign of maturity and years of earned experiences. By adding a little eye glamor, you can always rock and shine.
We listed the age-defying eye makeup tricks for women in their later years. You can pick the one you like or all of these to flaunt your ageless beauty. Apply makeup with confidence and use the tips to master the art.