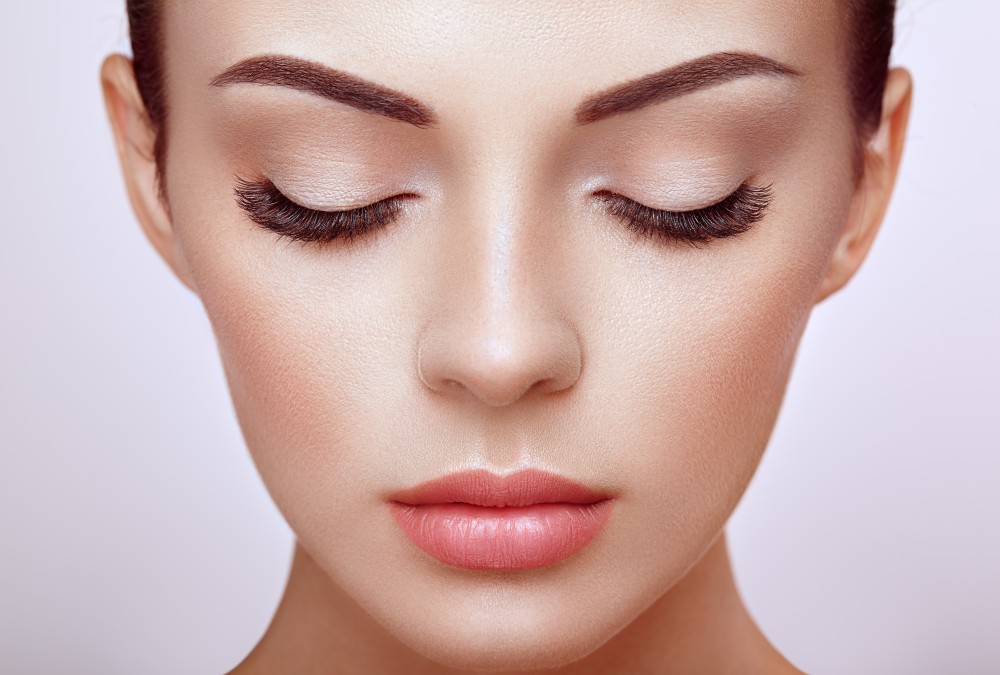 Perfect curly and voluminous eyelashes are every woman's dream. The internet is flooded with information and videos about how to get those perfect lashes. Even the markets are swamped with false eyelashes.
These falsies do give us a dramatic look, we must admit, but not every one of us has the time to apply falsies and look great. So, how do we up our eyelash game? It is simple – all we need is a heated eyelash curler.
But of course, we need to choose the right one. The wrong type of eyelash curlers can provide hazardous results like pulling, punching, and eyelashes.
If all these are too technical for you, don't worry, as we will provide you with all the information you need regarding a heated eyelash curler. We will also help you pick the best-heated eyelash curler with this list of the best eyelash curlers.
What is a heated eyelash curler?
It is a device that helps you achieve those natural-looking curls using heat. There are several types of eyelash curlers available in the market, namely clamp-style and wand style.
The wand-style heated eyelash curler is most widely used for natural bends. The clamp or wand is required to be heated to a bearable temperature before use. The clamp style produces more natural curls, and it also lasts longer. If you want a more dramatic look, apply a coat of mascara before curling.
Some eyelash curlers need to be charged, while others require batteries. All you need to keep in mind is to set it to the correct temperature. Because the last thing you want to do is rip or burn your eyelashes.
Best Heated Eyelash Curler
Heated eyelash curlers are not difficult to find, and on Amazon, you can practically get anything and everything. So here is a list of some of the best-heated eyelash curlers:
Readers like you support The Beautyholic. When you buy through links on our blog, we may earn a small commission at no cost to you.
Touch Beauty Eyelash Curler
This eyelash curler's unique shape and feature make it easy to tame even the most unruly eyelashes. The stubborn, hard, and stick-like straight eyelashes can be difficult to curl sometimes. In such cases, this curler is a perfect remedy. The advanced heating technology and the shape of this eyelash curler make it easy to curl the lashes. This heated eyelash curler comes in two colors, red and purple. It also gives quick and long-lasting results.
According to the reviews, if your lashes are straight and stubborn and regular eyelash curler doesn't give you desired results, go for this one.
It provides your perfect eyelashes in no time, and the curled effect stays for long hours.
This eyelash curler lifts the lashes most gently. You need to replace the batteries every six months.
Acavado Heated Eyelash Curler
Another eyelash curler for getting those perfect curls. It comes in cute-looking packaging that is easy to use, enabling one to curl every individual lash perfectly. Also, it is one of the most affordable options for a heated eyelash curler. It gets heated quickly and is perfect even for fragile lashes. Coat it with mascara before application for a more dramatic look.
According to the reviews, this eyelash curler has been a game-changer for many users.
It gets heated quickly at the right temperature and has an auto shut-off feature, so you're out of risk of damaging your eyelashes.
It curls the eyelashes upwards and stays throughout the day and probably night if you don't wash your face.
The design is so versatile that there's no way you'll burn your lashes. It is lightweight and gets charged with a USB, which means no hassles of changing batteries.
Remington Reveal lash & Brow Kit Heated Eyelash Curler
This heated eyelash curler by Remington claims to give your lashes a gorgeous curl. The easy-grip tweezers come with a LED light so that you can see even the smallest of hair. The main part is the heated comb, which perfectly combs and heats your lashes with precision. It comes with the batteries included.
According to the reviews, this eyelash curler's best feature is that people with smaller lashes can use it.
It heats up quickly and provides more defined and natural-looking curls to your eyelashes. The comb separates lashes while the heat gently shapes them into curls.
If you are in a hurry but still want a dramatic look, this curler is perfect for you as it gives you long and curvy lashes in no time.
Chella Heated Eyelash Curler
Chella eyelash curler gently warms eyelashes to deliver long-lasting curl. It gives you the best curl possible for your lashes without damaging them. You can wave goodbye to pinching and crimping with this eyelash curler.
According to the reviews, you can say no to fake eyelashes because this eyelash curler will help you achieve more voluminous lashes without using falsies.
If you are someone with unruly eyelashes or your eyelashes tend to grow in all different directions, then this is a must-have product for your kit.
This curler helps to bring your eyelashes in a straight line and curl them perfectly.
This eyelash curler gently combs your lashes upwards, just like a mascara wand curling every lash to perfection.
Hitachi Heated Eyelash Curler
Hitachi eyelash curler is the one for fragile lashes, which are always prone to fallout. It is different from those harsh curlers, which don't do a thing except damaging the lashes.
According to the reviews, this eyelash curler is perfect for people with almond-shaped eyes. It gives a slight bend to the lashes, making them look more natural.
This is the best product for fragile lashes as it is not too harsh on the lashes and does not pull or crimp the lashes.
The eyelash curler's material is also super gentle on lashes, which tend to fall, making it perfect for daily use. So if you want to uplift your downward-looking lashes, try this.
Panasonic Heated Eyelash Curler
The dainty and elegant design of this curler makes curling quite easy. It is made with non-stick silicone and a great option for the best heated eyelash curler. This curler is a versatile one, and you can achieve different curls' styles by just holding them in different positions.
According to the reviews, if you are just a beginner and have no experience curling your lashes, this is your safest bet.
It is durable and fits well in your hands for a precise application. For best results, turn it on before you start applying the mascara, and it is warmed by the time you are ready for it.
If you are looking for a user-friendly eyelash curler that will give a dramatic lift to your eyelashes, then definitely go for this.
It does not require a lot of technique and hence is good for freshers and fragile lashes.
ZLiME Heated Eyelash Curler
ZliME eyelash curler gently curls lashes with the heated comb and mascara, resulting in stronger and longer-lasting curling in just seconds but lasts all day.  It works on false eyelashes, mink eyelashes, and eyelash extensions. Apply mascara before curling your lashes to achieve that extra dramatic look.
According to the reviews, this is the best eyelash curler if you want a fancy and glamorous look. It is perfect for that date night or a night out.
This eyelash curler has the feature of giving you the option to choose the heat between medium and high, according to your needs. It brings all of your eyelashes to the crimper part and curls them beautifully.
The best part is – this curler needs to be charged with a USB cable, so you do not have to worry about changing its batteries every time. The curved wand enables even distribution of heat and curls each lash.
How to use a Heated Eyelash Curler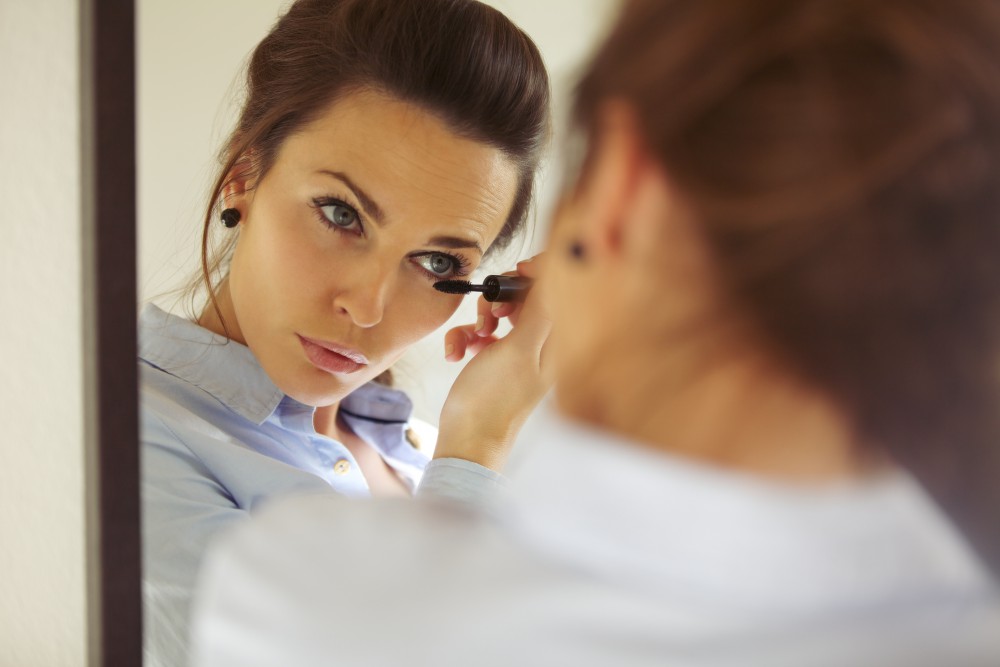 If you know how to use the heated eyelash curler the right way, you will soon fall in love with it. But if you are a beginner in this field, allow us to help you. Here are some of the steps and how to use an eyelash curler.
Before you even think of buying an eyelash curler, it is essential to know your eyes. You need to find a curler that perfectly fits your eyes to get that curve. If you have small eyes, find a mini heated charmer for yourself to achieve those perfect curls. But if you have typical normal eyes, then you can opt for practically any eyelash curler. The wand style provides extra bend to your lashes, while the clamp style is ideal for getting those C-curls.
It is essential to wash your curler thoroughly before using it. Do not use soap water; instead, use a cotton swab dipped in rubbing alcohol and gently clean it. Remove all the leftover residue before using it. Once you finish heating your eyelash curler, test it at the back of your hand to make sure it is at the right temperature.
Now, it's time to curl. Start from the roots. If you are using the clamp style, clamp your lashes for 2-3 minutes and if you are using the wand-style, then tilt your lashes upwards and hold it for 15-20 seconds. Repeat the process until you achieve the desired result.
Pros of using a Heated Eyelash Curler
Some of the benefits of using a heated eyelash curler are as follows:
You get naturally looking long and curly eyelashes, which stay for a long time. You also get healthier-looking lashes.
The wispy eyelashes make your eyes look bigger and appealing.
The risk of your lashes falling out is much lower than other eyelash curlers.
The eyelash curler gets automatically heated, so you don't have to hold a candle or blow drier to raise the temperature.
Cons of using a Heated Eyelash Curler
Everything on this earth has pros and cons. We already saw the pros of using this device, now let's look at the cons. Some of the cons are as follows:
Prolonged use of heated eyelash curlers can cause intensive damage to your eyelashes.
Excessive heat can cause your eyelashes to break and fall.
Some heated eyelash curler use batteries which need to be replaced every time.
Tips for using Heated Eyelash Curlers
Here are some tips to get those perfectly curly lashes:
The first and foremost tip would be to buy the right size. Your curler should fit your eyes entirely to get those natural-looking curls.
The best time for curling your lashes would be when you do your makeup.
Apply a coat of mascara before curling to achieve a more dramatic look.
Always check the temperature before actually curling your lashes.
Repeat the process several times until you get your desired result.
Conclusion
If regular eyelash curlers upset you, it's best to go for the heated ones as they will provide great results. Choosing the right one according to your needs is essential, so identify your lashes type and pick the one suitable for your length and thickness.
So, after reading our buying guide, I hope that we have helped you pick the best heated eyelash curler to intensify your lashes like a pro.