When it comes to makeup we all know who rules it all! MAC is also one of my favorite makeup brands. Even many celebrities adore MAC it is widely known for its blushes and has some of the best blushes in cream and powder finishes so we have compiled a list of fourteen best MAC blushes for fair skin tone.
MAC Mocha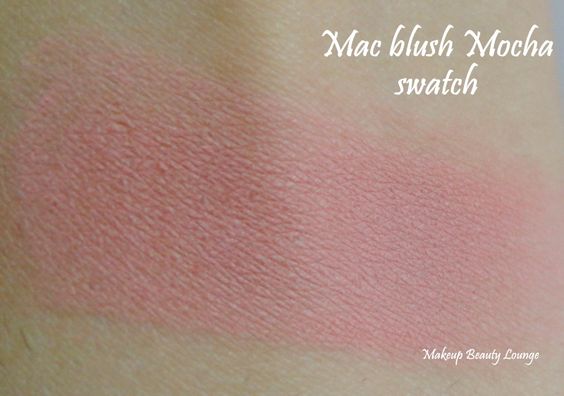 Mocha is popular and also a bestseller from MAC. It is a soft pinky blush perfect for pink lovers. It also has some hints of plum. This is a matte powder blush so works really with oily skin types as well also it goes hand in hand with the current weather! (Missing winters!) This blush adds a quick color and freshness to your cheeks. Mocha is a cool-toned shade and fair skin will look beautiful in this color.
MAC Melba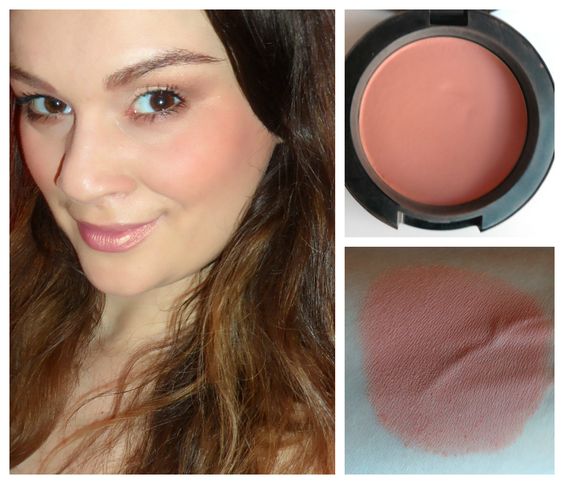 MAC describes Melba as a soft coral peach shade, this is also from Matte powder pro blush range. The best part it looks beautiful on all skin tones but is most suited to women with fair skin. It effortlessly goes well with natural-looking makeup and heavy makeup. It also has good pigmentation and can be built according to your requirements.
MAC Rhubarb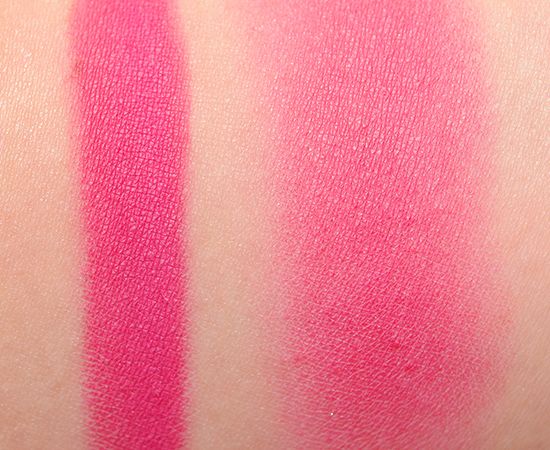 Don't judge a book by its color! It might look like a super bright color but it looks stunning after application, It is a bright magenta blush from the satin powder blush range. This blush works only for fair skin tones and adds a bright rush of color to your cheeks. It looks too bright in the pan but looks just like a normal blush on the skin.
MAC Pinch O Peach
Looking for a peachy shade here's one, this is an everyday natural blush, the color is peachy just like the name. It a soft shade and perfect for makeup beginners, you won't go wrong with this blush and that is why it ends up here in our list of best MAC blushes for fair skin. You can pair this blush with a dramatic smokey eye or get a soft makeup look with a peach lipstick and clean bright eyes.
MAC Apple Red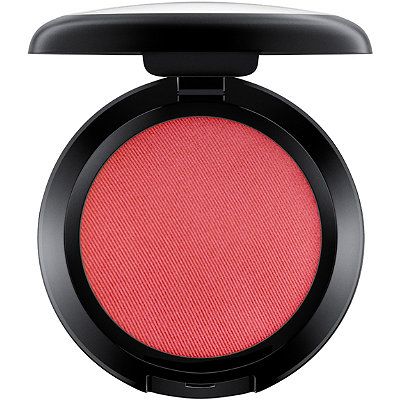 This fire engine red blush pairs up really well with a nude lipstick or a red lipstick, just be sure you wear it carefully without overpowering the lipstick with the blush. This blush is one of the favorite blushes of many celebrity makeup artists.
MAC Ambering Rose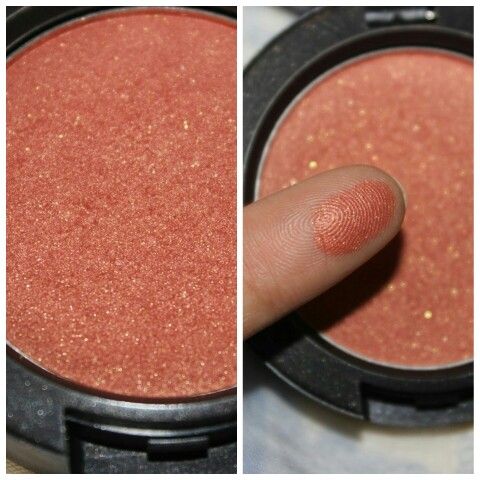 This is a muted rose blush which goes really well with a Smokey-eye makeup. It has a hint of shimmer which looks fabulous! and makes the skin looks rosy and dewy You can also pair it with brown eye makeup and it will be like the icing over the cake!
MAC Dollymix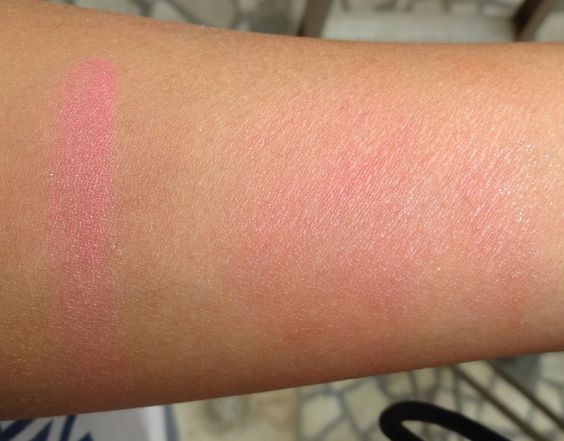 A perfect shade to brighten a dull day, Dollymix is candy pink blush shade. It works with fair to medium skin tones and is easy to wear if you layer it cautiously. It has a sheer tone/shimmer finish. If you love Alia Bhatt makeup, she uses such blushes which makes her look bright and bubbly.
MAC Gingerly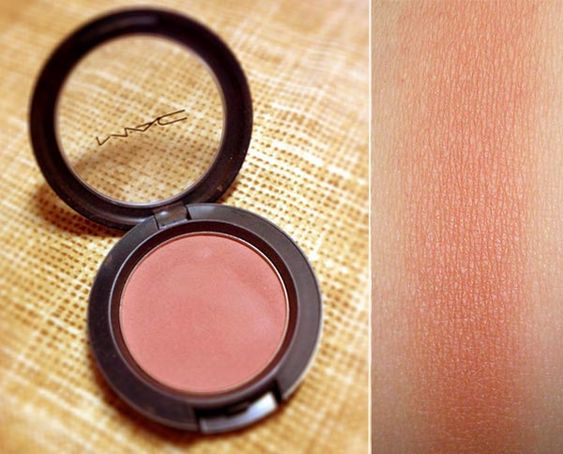 Craving for some Kim-Kardashian look? Bored with pink, peach or fuschia? Let gingerly conquer all your Bronzy desires! Gingerly is one of the most popular mac blushes. This will make you look warm, sun-kissed and tan! Warm looks go best with Smokey eyes or even with basic kohl.
MAC Fleur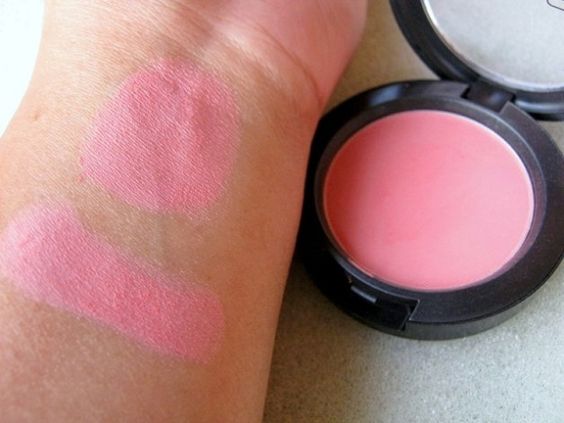 Fleur Power is best described as a soft coral with hints of pink. It has a satin finish. It looks matte on the skin and gives a warm look. Fleur is a perfect everyday blush, and would also look great for college girls or office going women. If you want some subtle color Fluer won't break your heart!
MAC Breath of Plum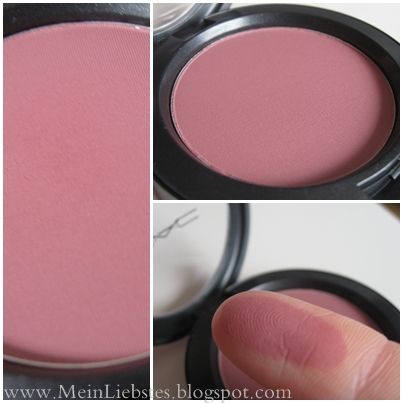 Breath of plum is a light mauve shade that is suitable for almost any occasion. It has a sheer finish and can build more if required. It is best suited for Fair to medium skin tone.
MAC Warm Soul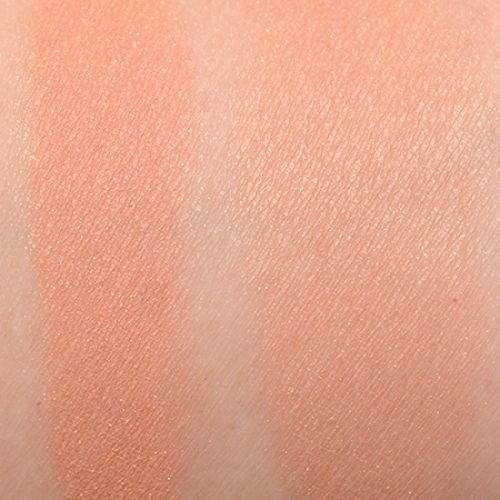 This is a beige toned mineralize blush with gold pearl. It's a beautiful blush which is probably one of the most famous MAC blushes. It's the perfect shade for the majority of skin tones. You can use this blush on a daily basis without giving a second thought. Or days when you want a warm look. Suitable for fair-medium skin tones.
MAC Petal Power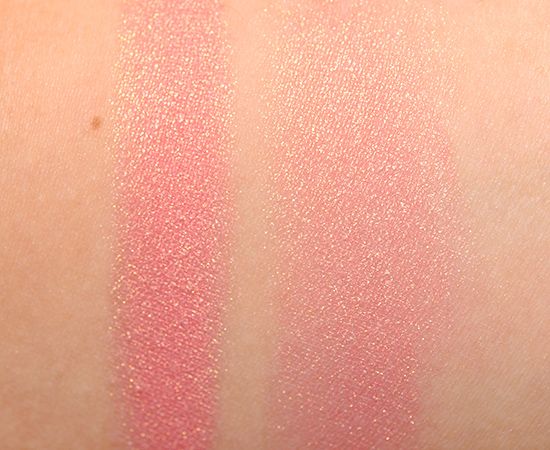 Petal power from MAC Mineralize blush range has a coral pink color with some golden shimmer in it. You can also this blush as a highlighter as well. The blush provides a light golden shimmer, it is a perfect shade for a date night or Indian festivities. You can also use it when you are doing a glowing skin makeup look. The shade provides a natural-looking radiance.
MAC Well Dressed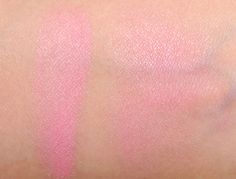 MAC Well Dressed is has a satin finish. It's a cool-toned color. This blush is not very pigmented, but you can build it up for coverage it delivers a beautiful looking glow
MAC Trace Gold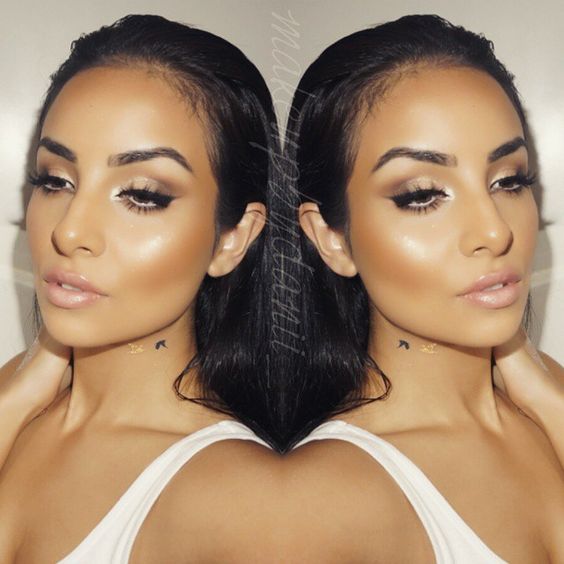 The blush is from the sheer-tone range. It is a buildable shimmer blush. The shade is a peachy-golden shimmer it can be used as a highlighter more than a blush. You can definitely use this shade for a bronzy warm sun-kissed look. The texture is smooth, pearly and well pigmented. You can use this blush on top of any other colored blush It's best suited for light-medium and olive skin tone.
And there ends the list of best MAC blushes for fair skin. Let us know your favorite blush from the list in the comments below.