I've been experimenting with my hair these days with different shampoos, conditioners, and hair oils to find the one that caters to my hair needs finally. Not a long time ago, I tried and reviewed the Freewill hair kit. Now I'm again back with another hair care set of shampoo, conditioner, and hair oil – WishCare Fermented Rice Water Haircare range, and after testing it out, I'm here to share my experience with you.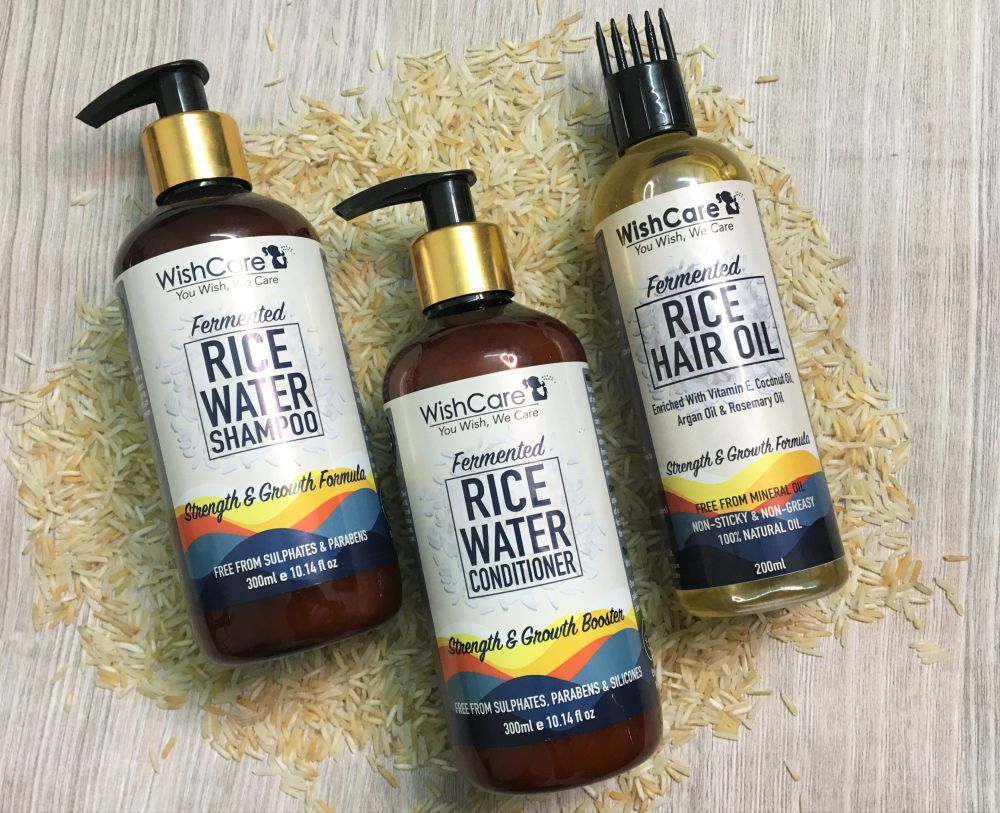 About the product: WishCare is not just the first brand in India to have launched this formulation to strengthen your hair, but WishCare Fermented Rice Water Hair Care has been carefully curated under expert supervision to get the maximum benefits of this ancient technique and making it readily available for daily routine.
Readers like you help keep The Beautyholic running. When you buy through links on our blog, as an Amazon Associate, we earn from qualifying purchases at no extra cost to you.
Price and Quantity: ₹ 1825/- | 300 ml of shampoo, 300 ml of conditioner and 200 ml of hair oil | Purchase it here
Benefits of Fermented Rice Water
When rice after is keep for a certain duration, it ferments and transforms into a power-packed vitamin. The process also balances down the pH levels of rice water. It is great for all hair textures and hair needs as it contains plenty of enriching nutrients, minerals and vitamins.
A recent study claims that fermented versions of a substance typically have a high amount of antioxidants as compared to plain ones.
Rich in protein, selenium, magnesium, folic acid, vitamin B, niacin and vitamin K. These nutrients are usually found in few artificial oral supplements for hair growth, which sometimes come with their own set of side effects.
Has antifungal properties that work against dandruff.
Regular use increases overall hair health and elasticity, thus adding strength to the hair and preventing breakage.
Helps in delaying graying of hair due to the supply of essential nutrients to the scalp.
My Experience with WishCare Fermented Rice Water Haircare Range
The haircare range contains shampoo, conditioner and hair oil enriched with fermented rice water and comes in an amber plastic bottle with a pump packaging, making it convenient to use. The oil comes with a comb applicator, which makes oiling hair a breeze.
WishCare Fermented Rice Water haircare range is free from sulfates, parabens, silicones, artificial colors, and animal testing.
WishCare Fermented Rice Water Shampoo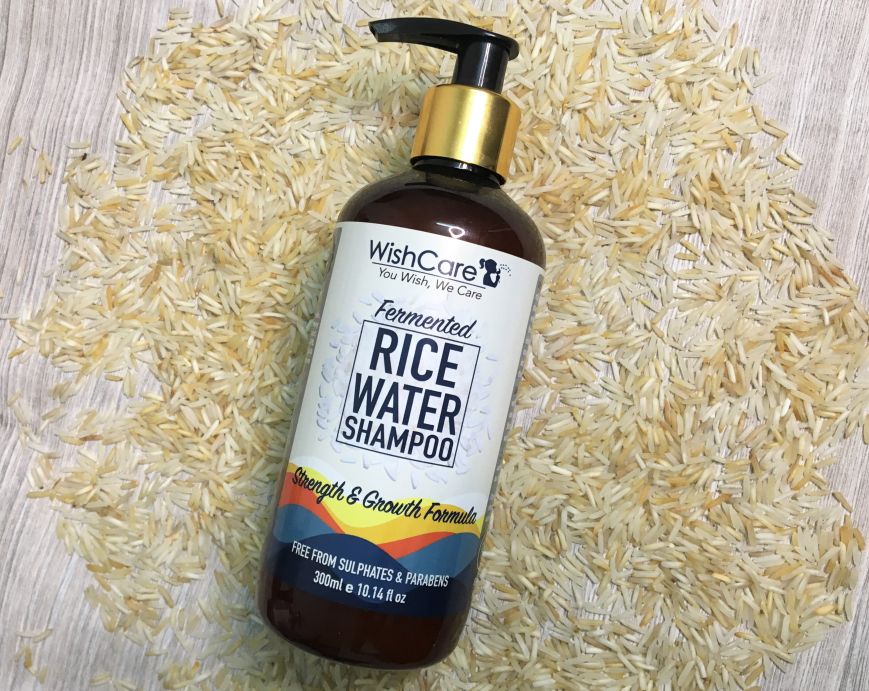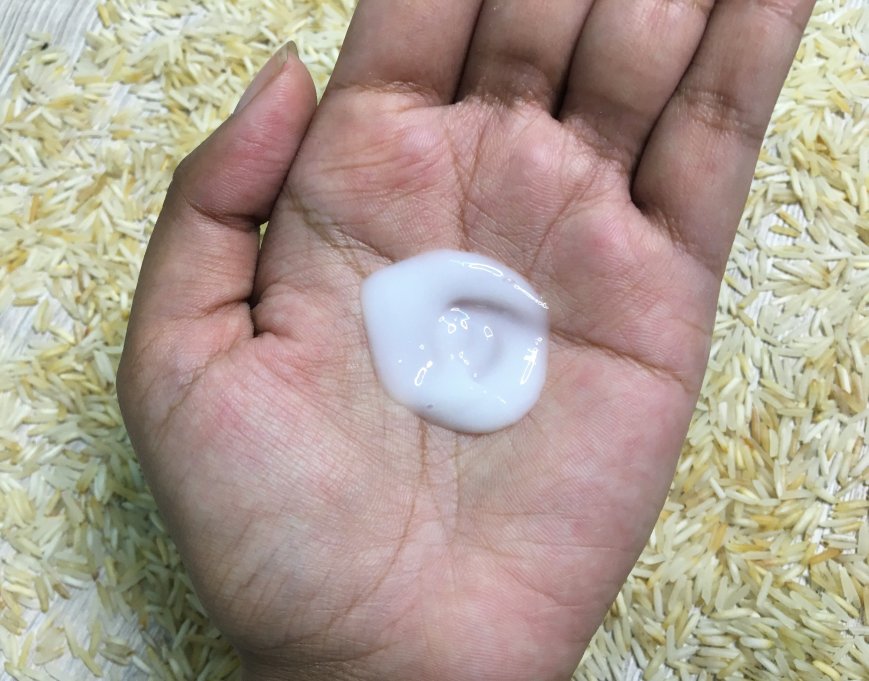 Price: ₹599 for 300 ml
How do I use it? After dampening my hair, I take a dollop of the shampoo and distribute it evenly, starting my scalp to hair ends. Then I gently massage it, so the shampoo cleanses every strand of my hair.
The shampoo is neither runny nor thick, which makes it easy to spread on hair. It has a faint rice fragrance that isn't overpowering. The shampoo doesn't lather too much due to the absence of sulfates but enough to give my hair a deep cleanse. My hair feels refreshed and bouncy after using it.
WishCare Fermented Rice Water Conditioner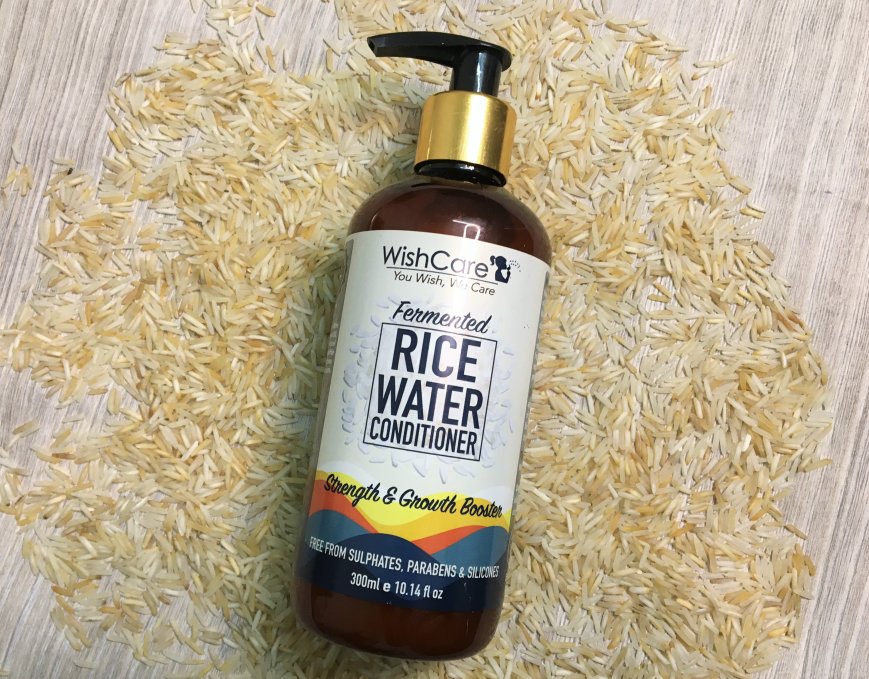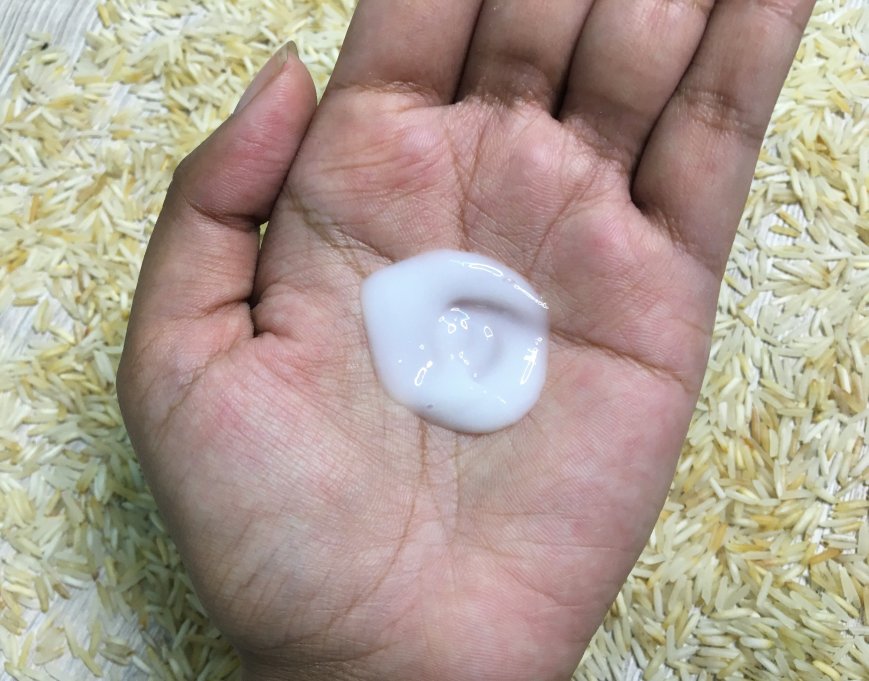 Price: ₹599 for 300 ml
How do I use it? After shampooing my hair, I take two pumps of the conditioner and start applying from the middle of my hair to the hair ends. I avoid massaging it and slide my fingers across hair, focusing on the parts where it gets frizzy. After leaving it on for 5 minutes, I wash it off gently without rubbing the hair.
I like that this conditioner isn't too thick, unlike the ones I've previously used. It smells floral, similar to the shampoo. It sticks well with hair when applied and absorbs. After rinsing my hair with cold water, it appears sleek and fresh. My hair gets frizzy even though I have straight hair, but this conditioner manages to control it. The scent it leaves behind is refreshing!
WishCare Fermented Rice Hair Oil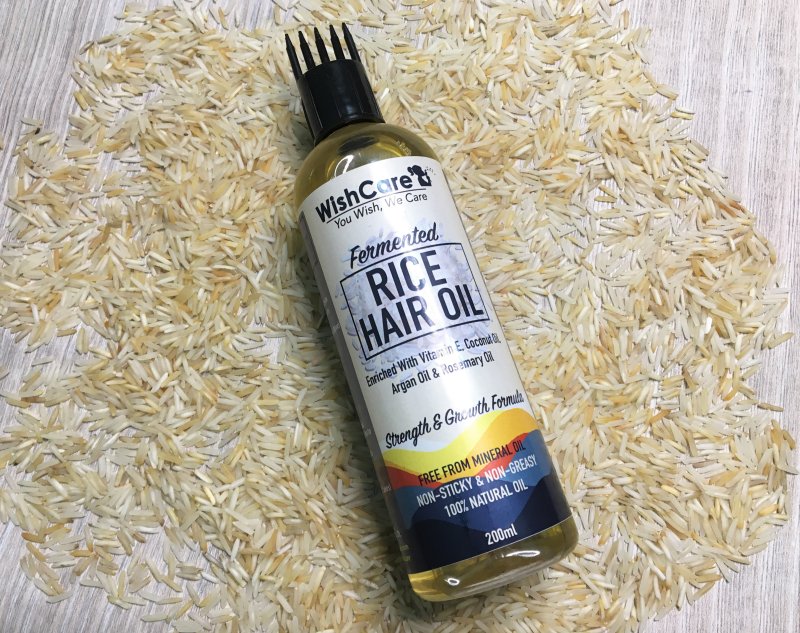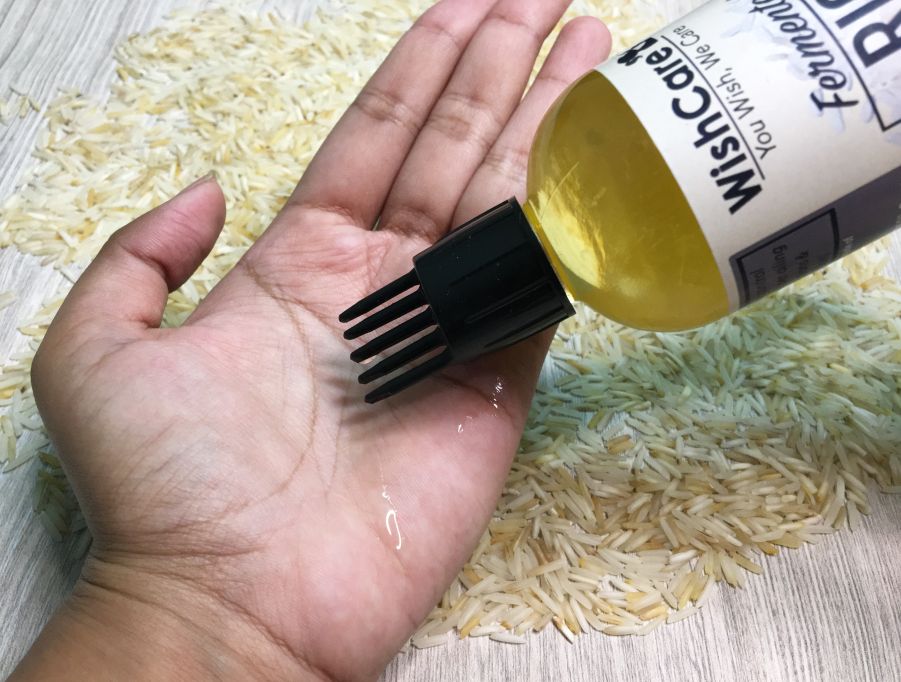 Price: ₹599
How do I use it? I remove the screw cap of the bottle and put on the comb applicator. I press the bottle a bit to dispense the oil directly to my scalp. After applying, I leave it for 5 minutes and then massage the oil to make it absorb. As per the instructions, I don't comb my hair right away after applying the oil as it can lead to hair breakage.
The hair oil contains the goodness of olive oil, rosemary oil, sesame oil, and the famous rice oil. It has a herbal fragrance of rosemary, which I like and find it calming. However, the scent is on the stronger side. Hair oils work best when you apply, massage and leave it overnight, following up with a hair wash the next morning. I follow the same process and the results are well-tamed and hydrated hair.
WishCare Fermented Rice Water Haircare Range
Final Word
All in all, WishCare Fermented Rice Water Haircare range worked great on my oily scalp with dry hair ends. The shampoo doesn't lather too much but deeply cleanses hair, conditioner controls the frizz and restores shine and silkiness. The products are free from sulfates and paraben, along with being cruelty-free. The price is a bit higher, but looking at the results, I think the range is worth a try.
WishCare, founded in 2016, is a vegan, cruelty-free brand and uses recycled material for packaging, which is great considering the environment. Their philosophy focuses on customers that seek non-toxic and natural-based products. The brand's tagline 'you wish, we care' speaks volumes for itself as they welcome feedback from their customers and, when required, tweak their products until they are suitable and safe to use. If you found my review useful and the haircare range interesting, you can check out more WishCare products here.