Fact: even if we have the same kind of hair, it still has different issues and needs that require different formulas. Lately, I was fascinated by Freewill's concept of personalized haircare kit, which includes a shampoo, conditioner, and hair serum.
Not only that, but the products are also cruelty-free, which is a big relief for me! So they sent me their haircare kit to try and share my experience with you. Here goes the review for Freewill Shampoo, Conditioner and Serum.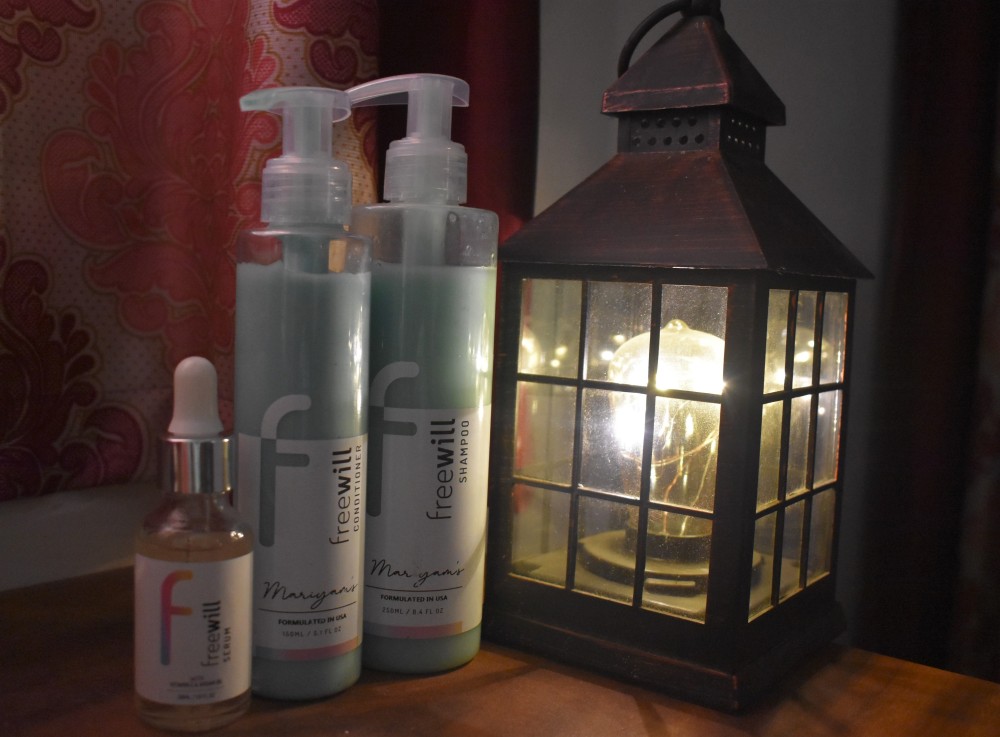 About the brand: Freewill is India's first personalized beauty startup. Freewill was born in 2018 with the philosophy that if each individual is unique, their product should also be created uniquely. Freewill makes unique products just for YOU!
Price: Rs. 2150/- for 250ml Shampoo, 150ml Conditioner & 30ml Serum and usually lasts for 60 days. (Currently available at a discount for Rs. 1650/-)
My Experience with Freewill Shampoo, Conditioner and Serum
I took the detailed hair assessment on their website freewill.co and ordered the kit after which they curated a personalized haircare kit for my hair concerns and it claims to last around 60 days.
My haircare kit arrived in a white box which cased all the products. I love how the bottles have my name on them that gives it a personal feel. I chose the green color, which looks luxe.
My hair type is oily scalp with dry ends. When I shampoo my hair deeply, my scalp feels fresh but ends feel dry and when I shampoo gently, my scalp gets oily on the second day itself, but my ends feel normal. So, it is a hassle for me to choose a shampoo and conditioner which caters to my hair needs.
The shampoo and conditioner have got a fruity smell with a faint smell of avocado. The serum smells sweet.
Freewill Shampoo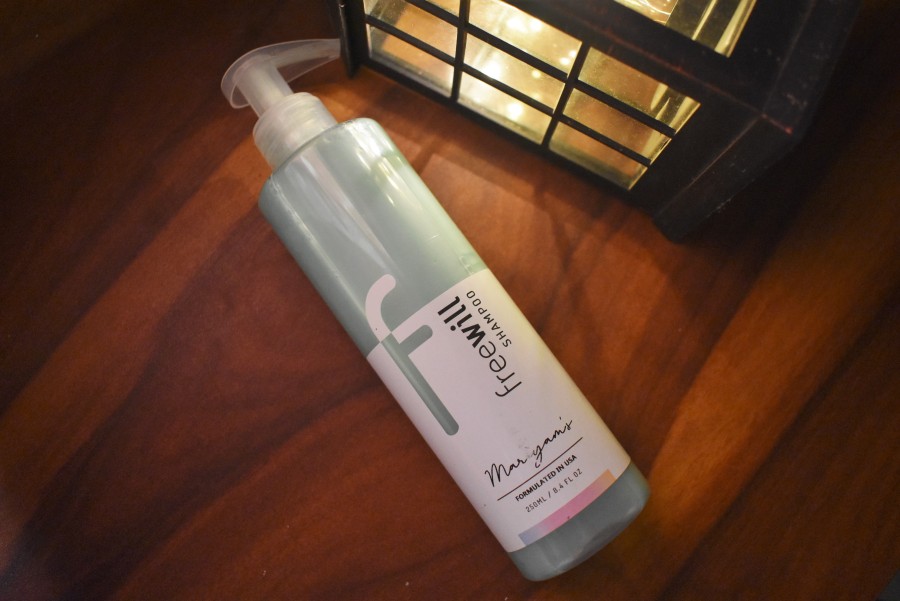 The shampoo has a thin and runny consistency due to which I don't have to mix water in it. I apply 4 to 5 pumps for my longer-than-shoulder length hair. Upon applying and massaging my scalp, it doesn't lather like other shampoos as it's SLS (sulfate) free. I like how it washes off easily.
Freewill Conditioner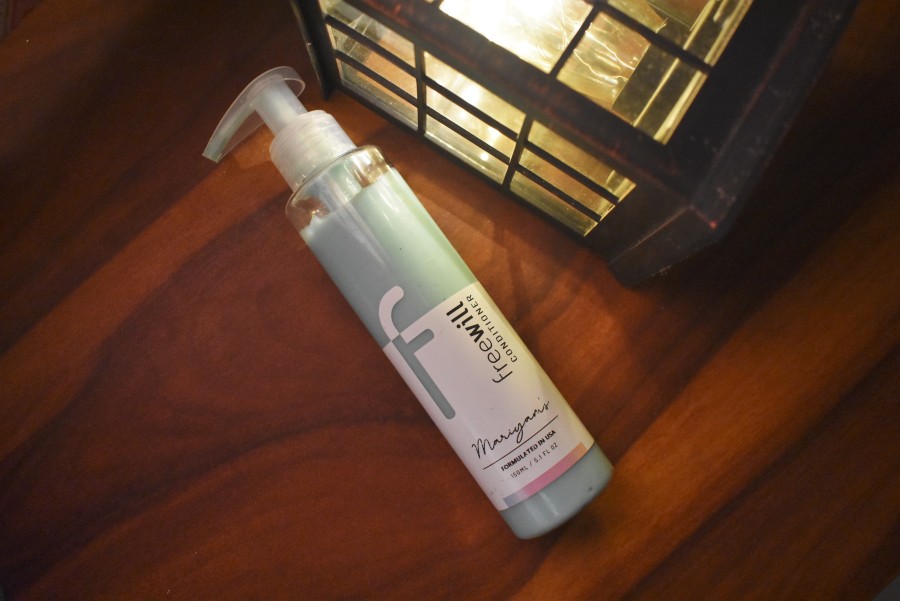 The consistency of the conditioner feels like a thick smoothie. After I'm done with washing my hair with the shampoo, I squeeze my hair gently to remove excess water and apply this conditioner only to my hair ends and places where it gets frizzy. Then I leave it on for at least 2 minutes after which, and I wash off with cold water.
Always remember not to rub your hair harshly, whether you're shampooing or conditioning. Instead, just let the water flow through until the conditioner gets off your hair completely.
Freewill Hair Serum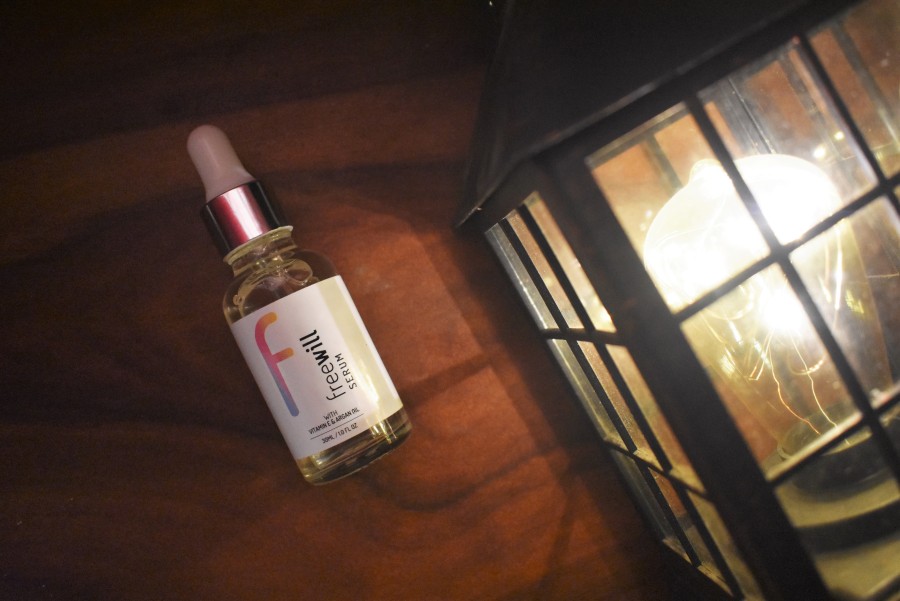 This serum is enriched with vitamin E and argan oil and smells great – not too faint or too overpowering. However, this serum is not personalized like shampoo and conditioner. After my hair dries partially, I take 2 drops of the hair serum and apply it on my hair ends from up to down. Again, it doesn't need a hard rub. Since my hair ends get dry, I use 2 drops, and when it gets frizzier, I use 3 pumps. However, 2 is my ideal quantity.
Final word
After using the Freewill shampoo and conditioner along with serum, I noticed softer and healthier hair, but it made my scalp a bit greasy on the third day after washing hair. I'm not sure if it was the monsoon or the product.
Then I used more shampoo and less conditioner and serum, which made my hair less oily than before and more bouncy. So don't go by a rule and use only the quantity your hair needs. After trying and adjusting quantities, it gave my hair the looks I always wanted.
My top 3 hair goals were volume, shine and anti-frizz. I'm happy that the kit helped me achieve those. I shampoo my hair every 3-4 days so this will last me quite long.
The price is definitely on the higher side but for the formula, it's worth paying for. The best part is that Freewill products are devoid of unwanted chemicals. It would have been better if the serum was personalized too.
Whether it's skincare or haircare, 'one size fits all' doesn't work at all. What's better than getting personalized hair products at your doorstep? Give it a try if you like the concept. 🙂
Disclaimer: I was sent the haircare kit in exchange for an honest review.