Hot styling tools are must-haves items to achieve the hottest hairstyles. They help eliminate frizz while adding volume and shine to hair. This is all great, however, as amazing as hot tools are they can be harmful to hair when used on a regular basis.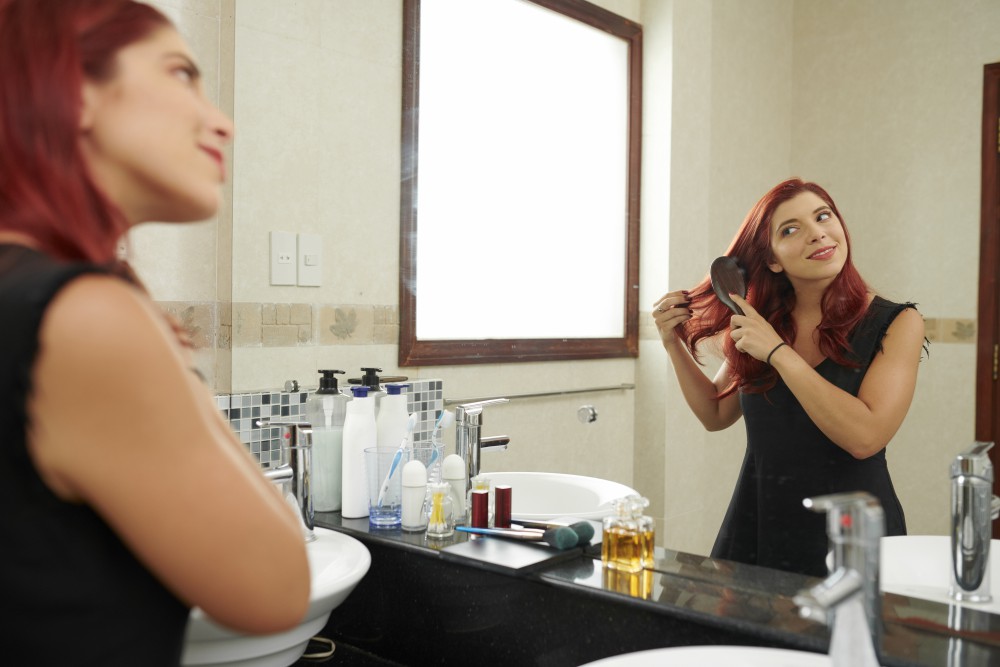 In this guide, we want to offer some tips and tricks on how to maintain healthy, radiant hair! Let's get started!
1. Use the Right Hair Products
The first thing to take into consideration to prevent dry, damaged hair is taking a look at the products you're using. There are quality products on the market that help achieve looks and hairstyles similar to those offered by curlers, straighteners, and blow dryers.
Here are three different products worthy considering that will work wonders on your hair:
Salt spray. This is a great product to use if you want to get a messy, "beach wave" look without the use of a curling iron. This product works for a wide range of hair types and can be found at any beauty store. Not only will you achieve flawless waves, but you'll condition your hair too!
Playa hair mist is another excellent product to try. This one is especially great if you're looking for a hair reboot! This 3-in-1 spray eliminates the need for hot tools and chemicals. It works as a hairspray, hydrator, and adds fragrance to the hair.
Heat protectant. This one may come as a no-brainer but we want to mention it because it can easily be forgotten. To protect your hair from hot tools you always want to use a heat-protecting product prior to use. This is one of the best and easiest ways to avoid heat-damaged hair.
2. Braid Your Hair
Braids will always be a trend because of their versatility. You can wear a braid for any event. Whether it's a night out with friends or a formal dinner, incorporating braids into your hairstyle is never a bad idea.
Not only are they great for your hair and scalp, but when to let loose you'll achieve a naturally wavy look. If you're going for this look we suggest you wash or dampen your hair before bed. Then, French braid your hair and leave them in overnight. In the morning, simply undo the braids and you're ready to go for the day!
3. Wash Your Hair Before Bed
This next tip is particularly important for women who love straight hair. We all know that straightening our hair every day is extremely time-consuming and damaging to our locks. Instead, give these three steps a try to straighten out your hair naturally:
Wash and condition hair before bed
Brush it out from ends to roots
Go to sleep with a low ponytail
It's that easy! In the morning you will notice that your hair is straight and you didn't even have to use a hot styling tool! To reduce frizz try out an anti-frizz oil. There are also straightening balms worth considering that will give your hair that sleek, flawless look.
4. Hair Masks
A quality hair mask is a great way to treat frizzy or damaged hair. We recommend you use a hydrating treatment once every week. We also suggest asking for a protein mask whenever you go to the salon. Combining these two treatments will strengthen hair and keep it healthy!
Following these tips will give you good hair days all the time. They are easy, yet effective ways to avoid heat damaging your hair. What are your best hair tricks? We'd love to hear what works for you down below!