Hello, my fabulous ladies 🙂
I'm not a makeup aficionado, but I love playing up with lipsticks, eyeliners, blushes, and compacts now and then.
As you know, I have dusky skin, which is damn oily. I get clogged pores whenever I wear heavy makeup, so I save it for special occasions only.
Most of the time, I do not find a matching concealer or a bronzer for my skin shade, and that sucks, to be honest… Either they are strikingly pricey, or the preferred shade isn't available.
Especially where I live, I rarely find a highlighting or contouring kit that satiates the need for dusky skin tones, especially where I live. And for that reason, I had almost given up on contouring until I found this – SUGAR Contour De Force Mini Bronzer in Taupe Topper, which is a mini bonzer.
I'm going to review it today here, so stay glued to this post. 😉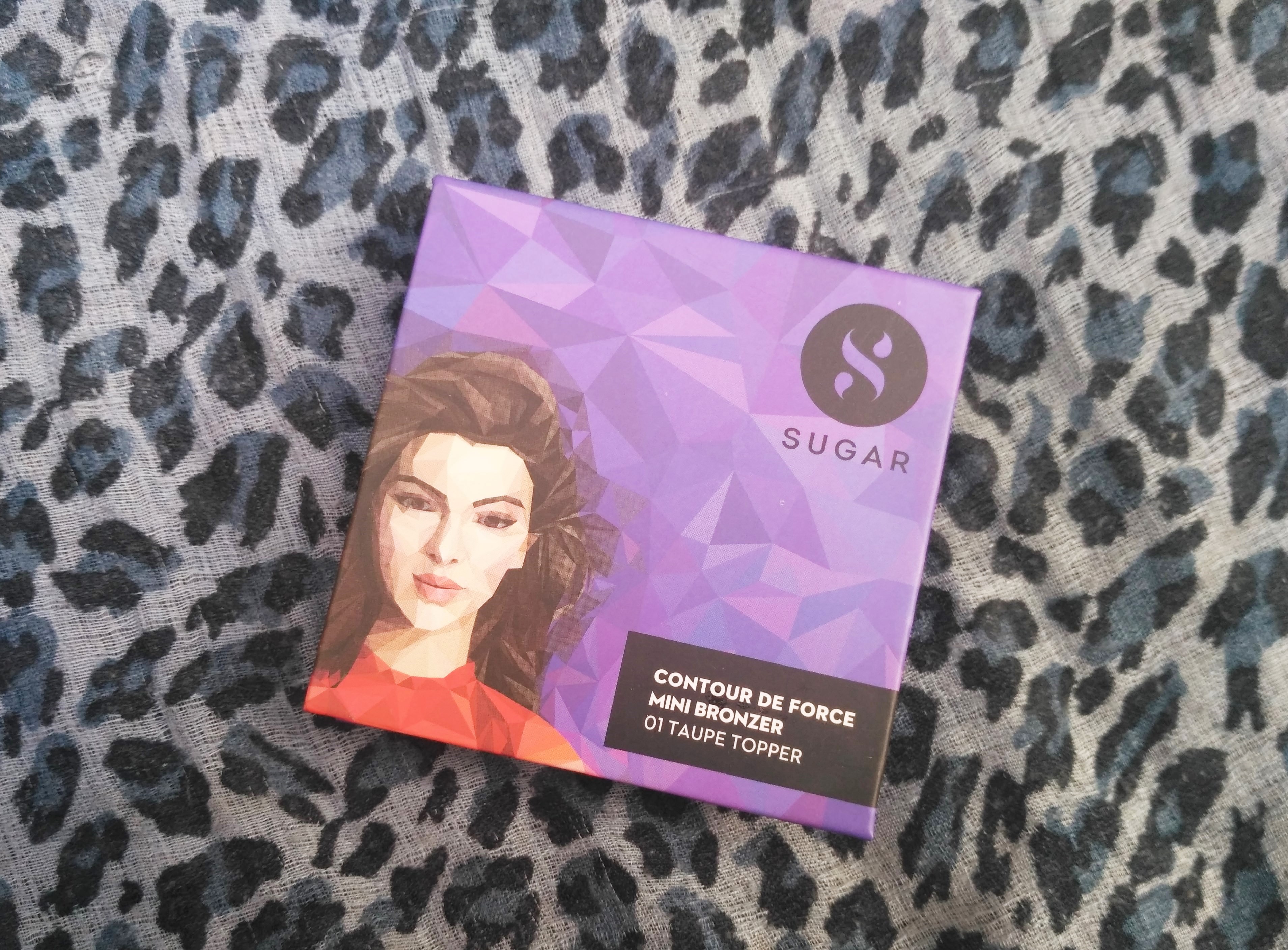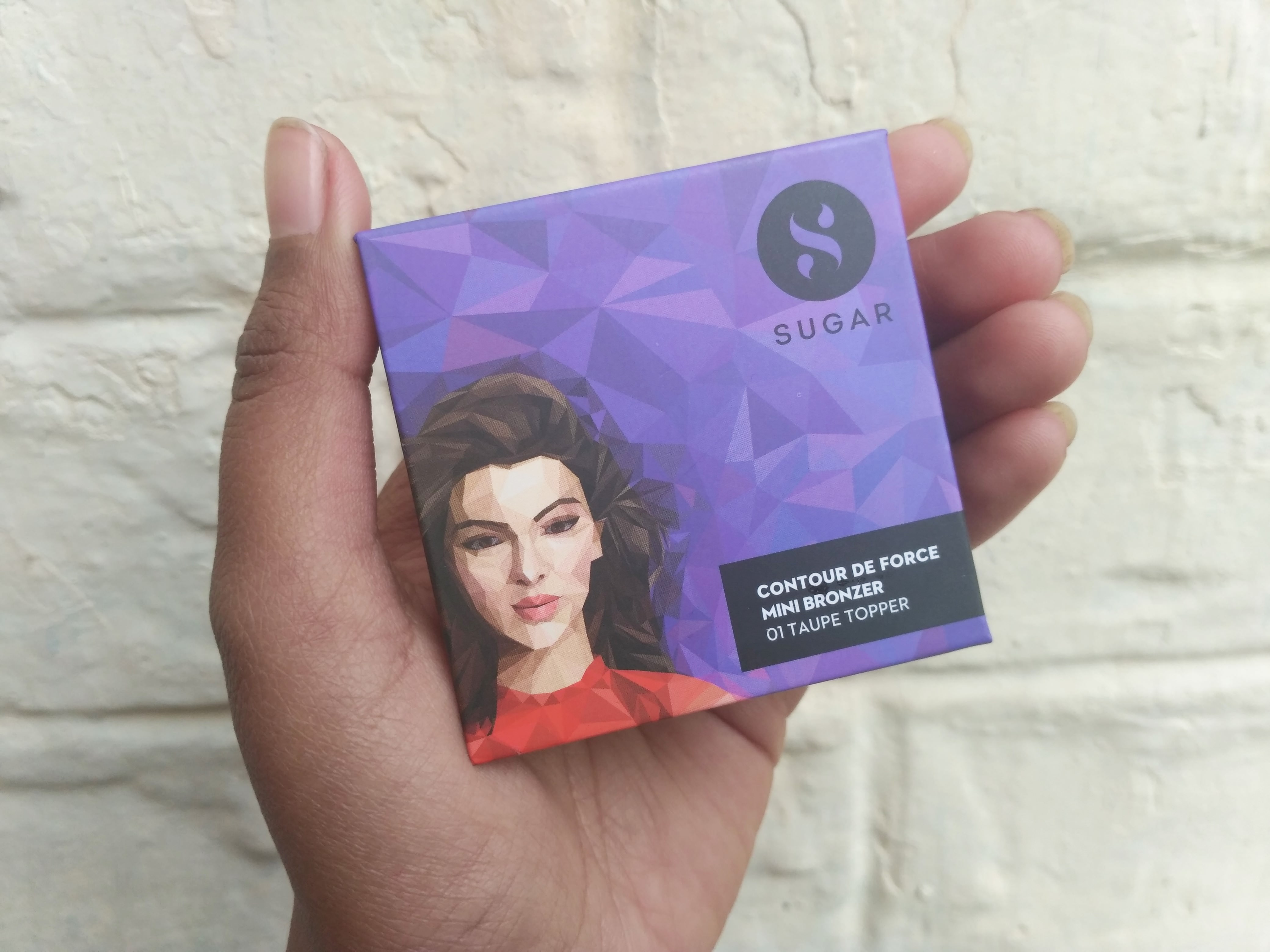 About the Product: Swipe on the SUGAR Contour De Force Mini Bronzer to sport a subtle, sun-kissed look that will leave everyone wondering which exotic beach destination you are returning from. This illuminating bronzer evens out skin tone, blurs imperfections, and gets your diva to glow on in just one glorious sweep. Super lightweight and easily blendable – go ahead and add this little sunshine to your makeup bag and bag the fastest ticket to "gorgeous" you've ever seen!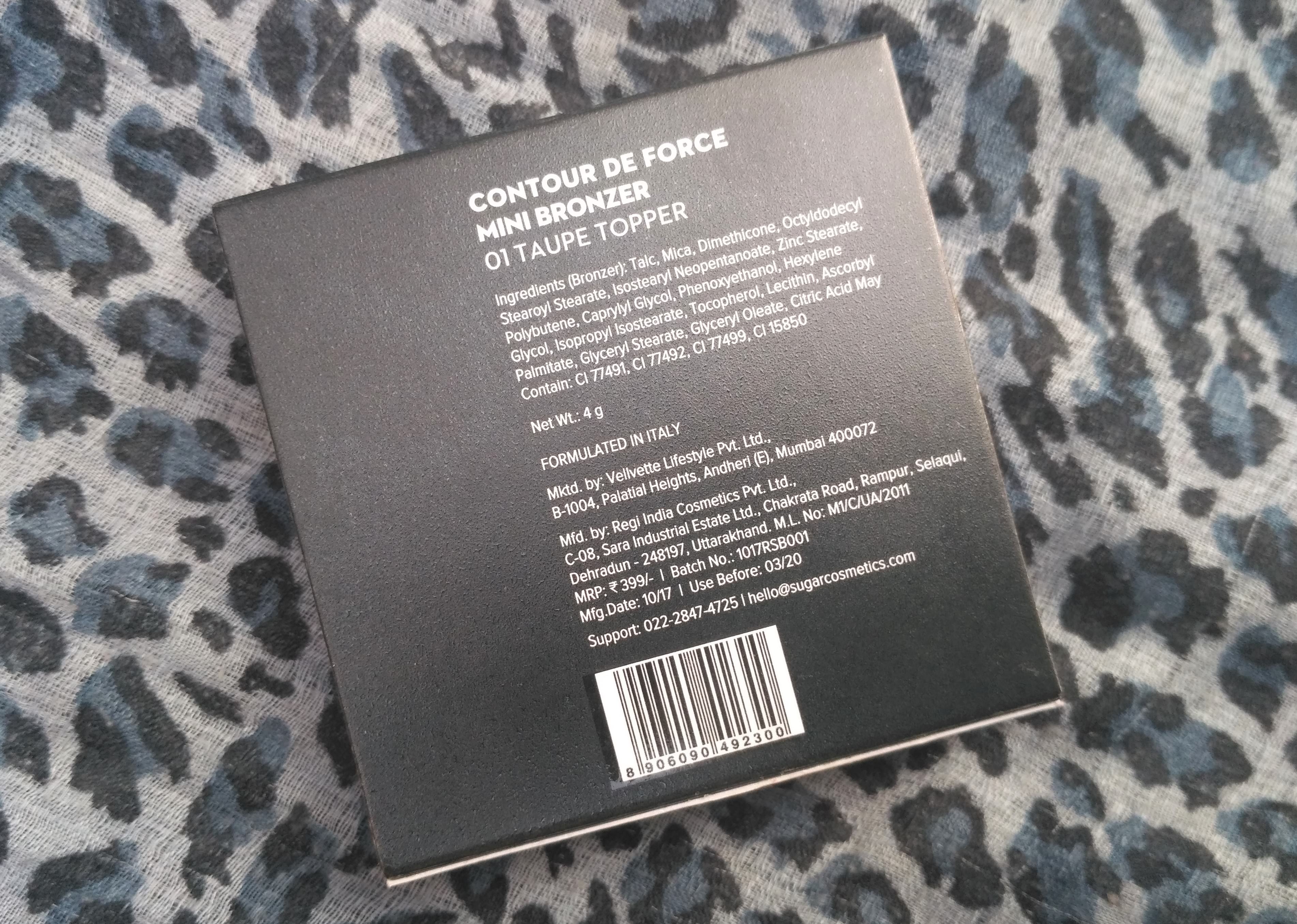 Readers like you help keep The Beautyholic running. When you buy through links on our blog, as an Amazon Associate, we earn from qualifying purchases at no extra cost to you.
Price: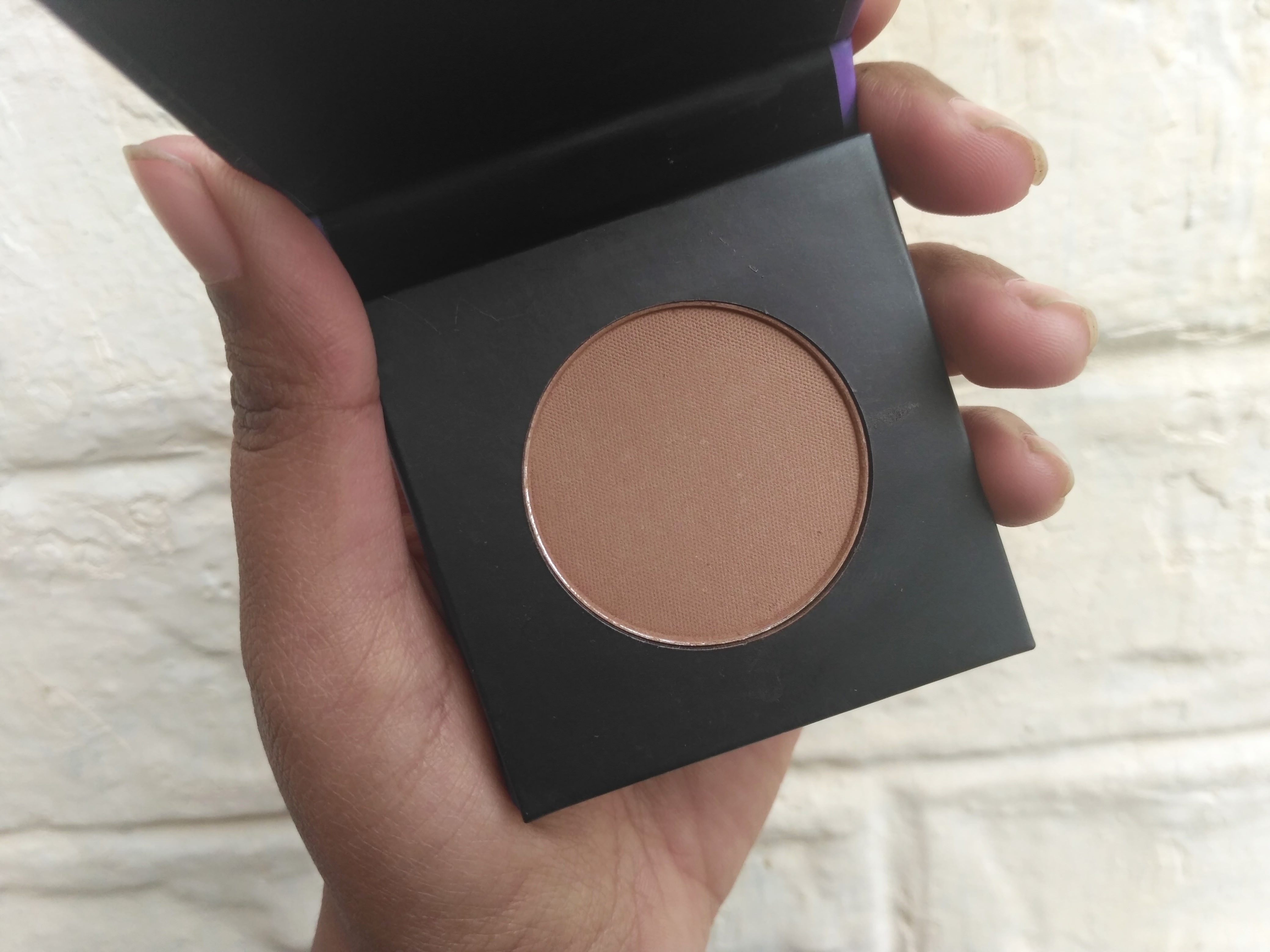 SUGAR Contour De Force Mini Bronzer in Taupe Topper | Review
It comes in 2 shades: 02 Woody Wonder (warm-toned brown) and 01 Taupe Topper (cool-toned brown-gray). These shades are also available in a face palette kit that contains bronzer, blush, and highlighter, which retails for 799/- rupees, but you can purchase an individual mini too.
The shade I've got is 01 Taupe Topper which suits my dusky skin. Since I was ordering it online, I looked for online swatches and settled with this particular shade after researching well.
It comes with thick, purple magnet cardboard box packaging with a girl printed on it. SUGAR always slays with its graphics. Since it is a mini bronzer, it is small in size, and it has no smell to it.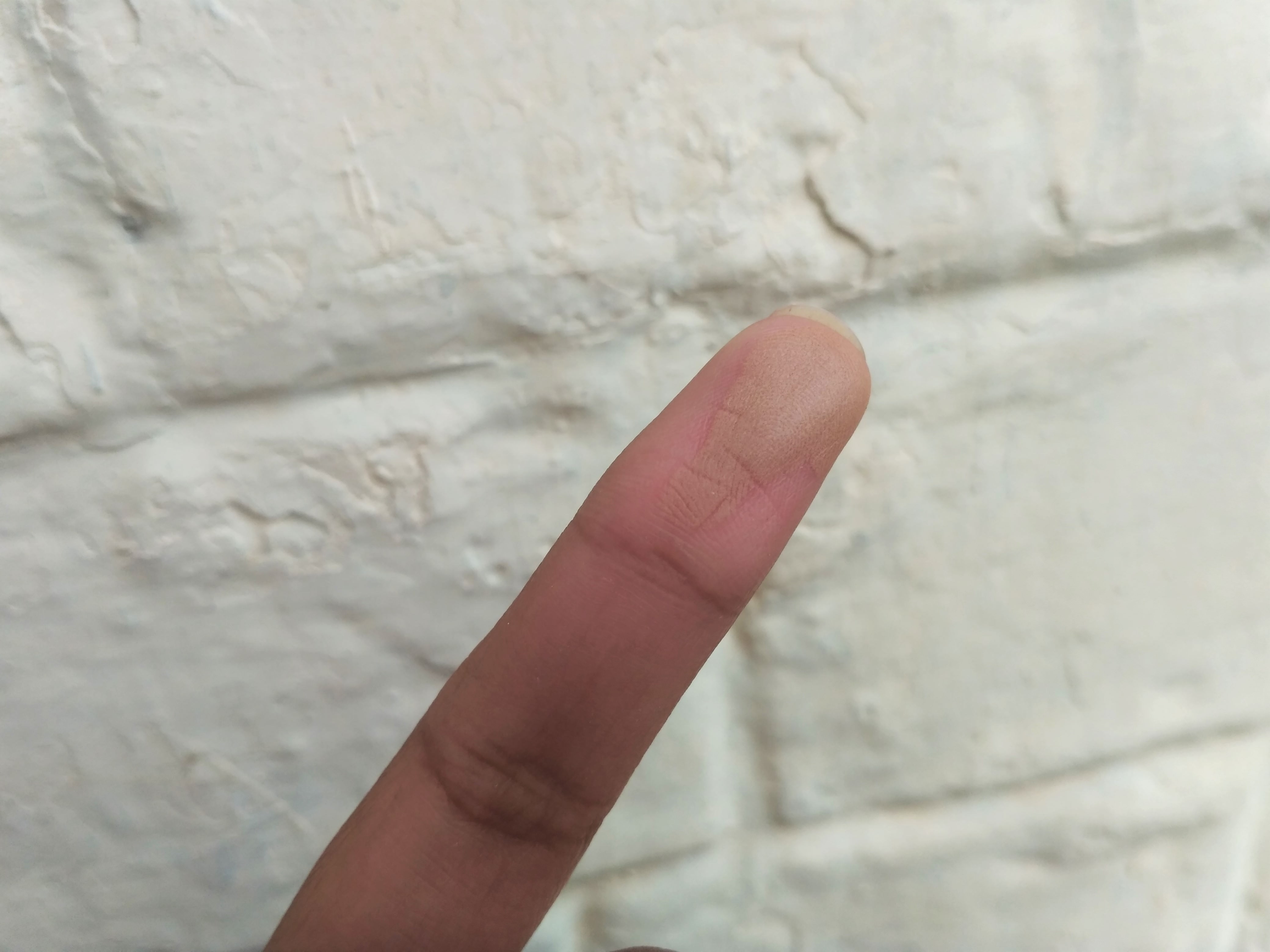 Taupe Topper is a cool-toned brown-gray shade that will suit medium to dusky skin tones. Its texture is smooth and soft.
It is well-pigmented and takes 1-2 swipes to show up on my face and beautifully enhance my facial structure.
I pick up the pigments of this bronzer with a light hand as the powder is finely milled. It blends effortlessly onto the skin and gives me a chiseled look. 
Skin tones darker than MAC NC45 might have to use many swipes to show up on their skin. I use this bronzer for contouring my forehead, jaw, and nose. I top it up above my Maybelline Fit Me Matte Poreless Foundation in the shade Golden Caramel, and it gives me a natural look.
Pros:
Contains no fragrance

Free from paraben, mineral oil, nano-ingredients, and D-5

Attractive packaging

Finely milled texture

Blends effortlessly

Gives a natural look

Reasonably priced
Cons: 
Not really a con, but skin tones darker than NC45 may have a hard time making this bronzer show up on their skin tones
SUGAR Contour De Force Mini Bronzer
Final Word
This bronzer is just amazing because it restored my faith in contouring! It has a smooth texture and the finely milled powder glides effortlessly on my skin. Wearing it doesn't make my face cakey nor does it clog pores. It gives a natural look and doesn't look over the top with makeup. It will suit a majority of skin tones except for very dark skin tones. If you prefer a moderately chiseled look which accentuates facial features naturally, I recommend this bronzer.
Have you tried SUGAR Contour De Force Mini Bronzer? What's your favorite contouring product?