Are you looking for some inspiration for prom makeup for brown eyes? Brown eyes are one of the most beautiful eye colors in this world, probably after blue eyes. However, the eye colors vary from region to region. For example, people of Africa and Asia have dark brown eyes which are different from people living in Europe. Brown eyes come in all types of shades such as dark brown, light brown and even hazel brown eyes.
Brown eyes are highly attractive, and researchers have found that they are less prone to diseases caused by environmental problems. Not only this, studies have shown that people with brown eyes appear to be more trustworthy as well.
So, if you have brown eyes, then you are lucky. It is because every color is likely to suit you and you look good in everything you wear. Your eye color can be anything but boring. So if you are confused about what to do with your eye color then here in this article, we have got you some fantastic makeup ideas to suit your eye color.
Every girl dreams of looking their best on the prom. A prom is a much-awaited event for every girl in the United States. It is a formal dance which takes place at the end of the academic year. So here we have some amazing makeup ideas for people with brown eyes to get you prom ready.
Which Eyeliner To Pick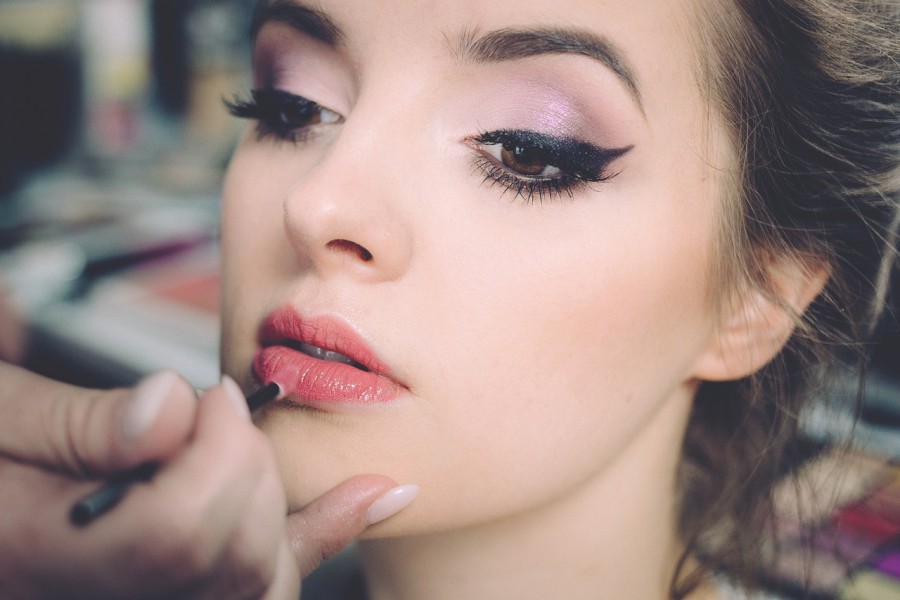 Let's start with the basics first. Picking the right color of your eyeliner is very important to emphasize the beauty of your eyes.
Don't just pick any random color or don't just go for your favorite color as well.
If you have brown eyes, then you have a wide range of choices. Earthy and contrasting tones will suit your eyes best and make them pop. It doesn't matter what your eye shape is: hooded or almond, you will ace this look!
Anything from cobalt, blue, purple, grey, green, and bronze will compliment your eyes best. This will create a soft black effect on your eyes without diminishing its beauty.
If green and blue is not your color, then you can also try pairing your brown eyes with brown eyeliner. But unlike the colors mentioned above, brown will just blend in and will not make your eyes pop.
Eyeshadow Shades That Flatter Brown Eyes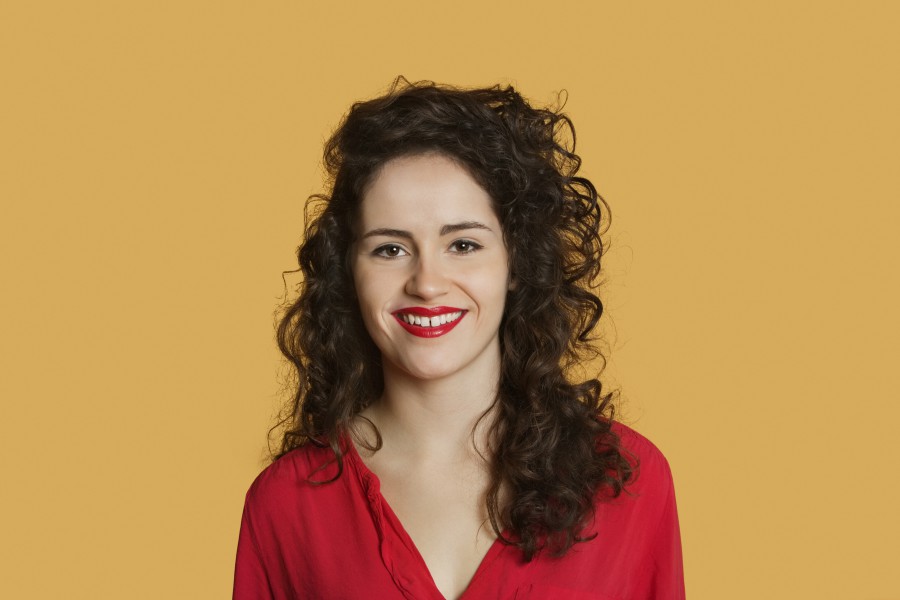 Since brown eyes are the most universally found eye color, it is well complemented. Talking about eye shadows here are some of the best eyeshadow shades which will flatter brown eyes quite well.
Gold
This shade will brighten your eyes and will make you festive ready. If you are planning to try something new for your prom night, then we suggest you go for a gold color. Pair this look with a black dress, and you are good to go.
Purple
Purple is one of the best eyeshadow shades for brown eyes babes. It is universally flattering, and since it is opposite in the color wheel, it will make your eyes pop. This color goes well with practically any hairstyle or face shapes and especially for brown eyes purple hinted shadows go pretty well with the warmth of your eyes.
Blue
This look can be a little tricky to pull off. The jazzy 80s eye look will be relatively more comfortable to carry if you wear a blue eyeliner along your lower waterline. It will provide a contrast to the warmth of your brown eyes and will also make the white area of your eyes appears brighter.
Yellow Or Orange
If you have hazel eyes rather than dark brown eyes, then these shades can compliment your eyes. These colors will bring out the yellow time in your eyes. Try not to go crazy with these colors because you can quickly go wrong with and can be overpowering. Muted shades of these colors will bring out the beauty of your eyes.
Silver
Silver or metallic shades prove to be an excellent option for brown eyes since they are cool toned and they can enhance the warmth of your eyes. One tip to remember here is that if you have dark circles, then be sure to apply the silver shade to your lower lash line as well as this shade can accentuate your dark circles.
Brown
Earthy tones such as brown or neutral shades are great for people who do not want to go over the top with purple and blue eyes. If you are looking for something more subdued and blended in, then, these colors are great because they tend to merge with your brown eyes. But if you still want to add a dash of color without going overboard then try wearing a blue kajal along your lower waterline.
Green
Green is another color which compliments brown eyes. Look for any shade of green, especially teal green as this can enhance the beauty of your warm eyes. If you have hazel eyes, then it can make them appear greenish and will make it look more vibrant and outstanding.
How To Do Makeup For Brown Eyes
When it comes to applying makeup, it is all about accentuating and embracing the features you already have. So here are some techniques which will allow you to make your brown eyes pop.
Prep and Prime Your Eyes
Before starting any makeup, it is essential to clean your eyes. You can use your regular face wash or micellar water to clean your eye area. Once it is done prime your eyes with an eye primer or even a concealer would do. Apply a small dot and blend it in using your fingers, brush, or beauty blender and this will make your eye makeup long-lasting. Also, do not forget to apply concealer on the under eyes to hide any imperfections.
Apply Eyeshadow
You can choose any shade from the ones mentioned above. Do not be afraid to experiment and use at least three shades to give depth and definition to your eyes. Start with the lightest shade on your base then apply a transition shade on your crease and lastly finish off with the darkest shade on your kids. It will make your eyes pop.
Apply Eyeliner And Mascara
After your eyeshadow is complete, define your eyes even further with eyeliner and mascara. You can opt for any eyeliner shade, as mentioned above. Create a cat-eye or winged eye depending on your preference. Also to make your eyes bigger and fuller coat your lashes with a lovely mascara. And of course, don't forget your lower lashes.
5 Prom Makeup Looks For Brown Eyes
When it comes to prom, we understand that the overall look is very important. Prom is the most awaited occasion in every girl's life, and there are so many things la you need to do about your hair, dress and all. But a trustworthy makeup look is an essential part of it all. It can either make or break your look. So here are some amazing and gorgeous prom makeup for brown eyes.
Purple Eyes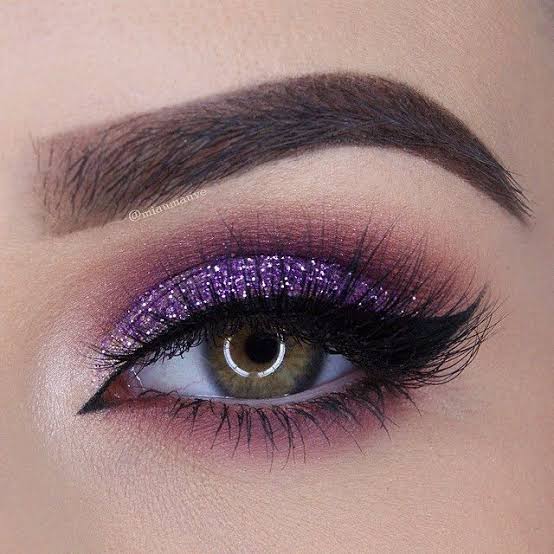 Prom is all about experimenting, and if you think you cannot pull off a purple eye, try doing it now. Add a little bit of brown as your transition shade and apply purple lottery shadow on your lids for that perfect prom worthy look. Define your eyes further with black winged eyeliner. Finish off your entire look with pink lips. If you thought pink and purple, don't go well together then try this!
Black And Silver Smoky Eyes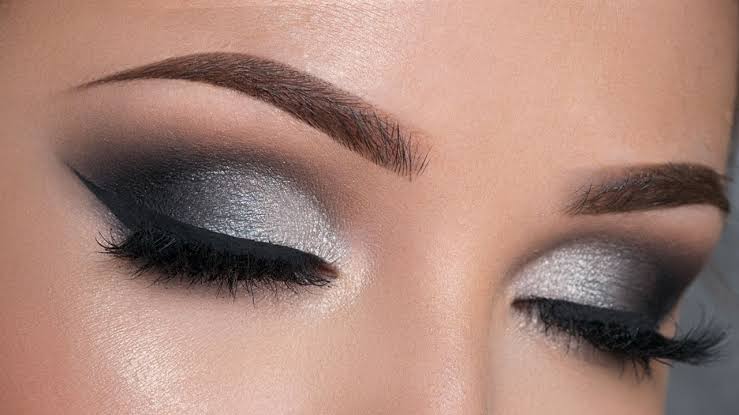 You can hardly ever go wrong with classic smoky eyes. It is a great look for prom because no makeup list is complete without a smoky eye makeup look. Start with a transition shade then apply a black shade only in the outer corners finishing off with a shimmery silver tint on the inner edges. Remember that blending us the key so mix it all in thoroughly to prevent any harsh lines. Lastly, provide attention to details by creating a winged eyeliner and make your eye look precise and in point as possible.
Blue Eyes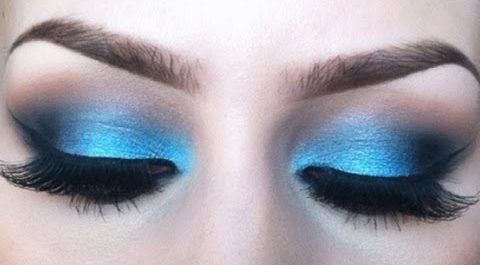 If you are feeling experimental and want to stand out from the crowd, then try this vibrant and fun blue eyeshadow look. It is bold and brave and will allow you to grab all the attention. Since your eyes are daring enough to make sure to go for a neutral lip color to make all your look blended in.
Pink Smoky Eyes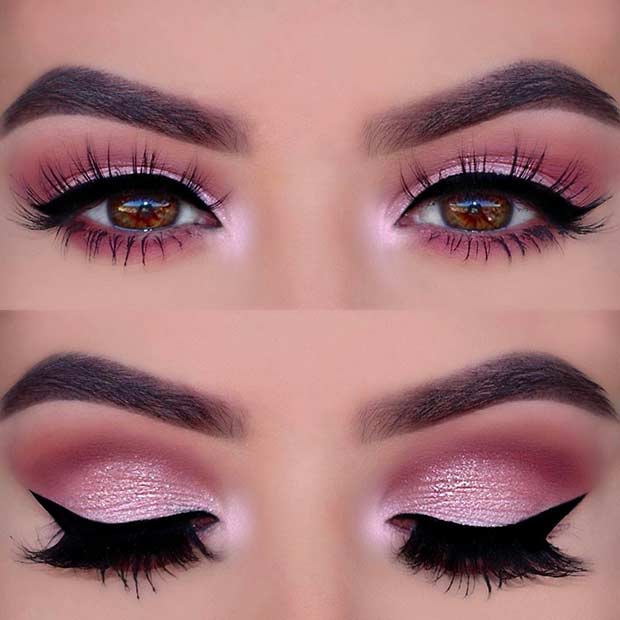 No prom makeup look is complete without a little bit of femininity. So here we have one such playful and flirty look for you. If you do not want to go for bold eyes, then try pink eye makeup look for your prom night. Layer your pink eyeshadows in your palette, starting with the lighter shade by gradually building the color. Finish it off with a shimmering shade on your lid along with a dash of black eyeliner.
Neutral Eyes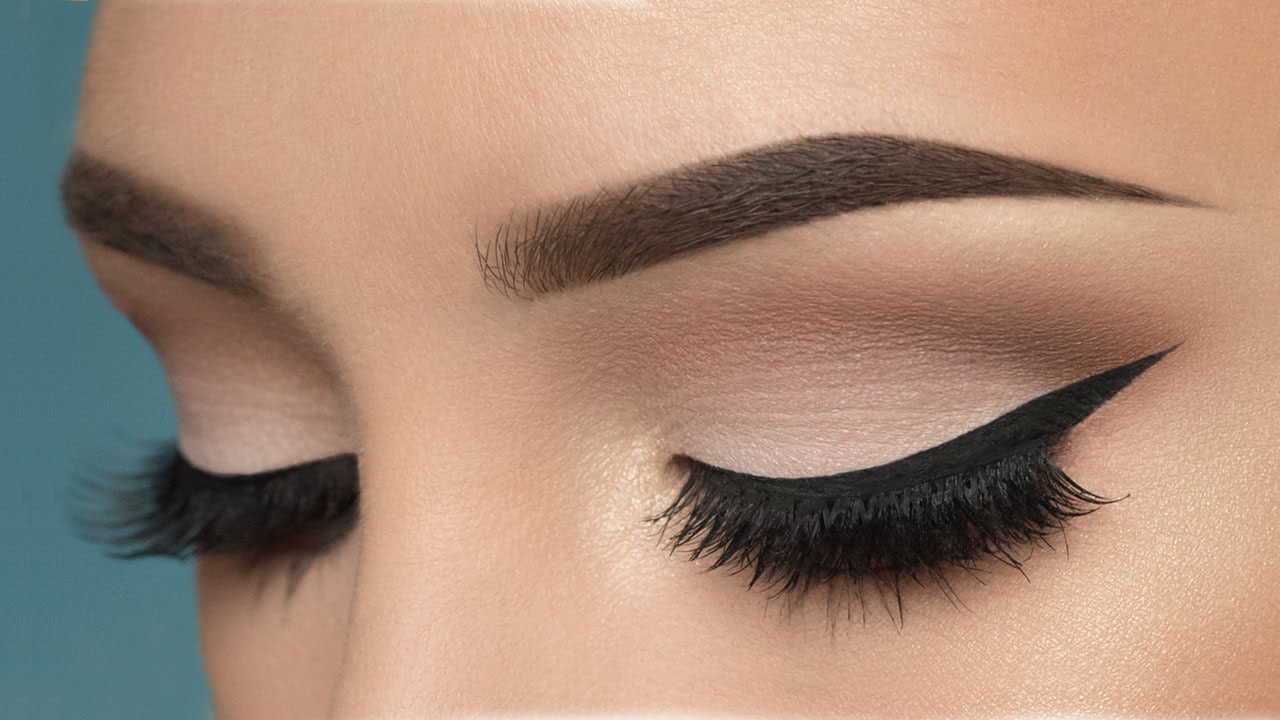 When you have gorgeous hair and dress which speaks for itself, then you need a more subdued and muted eye makeup like a neutral shade. So here we have one for you. Choose a shade closest to your natural skin tone to make it appear like you barely have any eye makeup on. Finish off with a jet black liner and a beautiful coat of mascara to make your eyes pop.
Do's and Don'ts Of Eye Makeup
When it comes to achieving that flawless and celebrity like makeup look, there are specific rules to follow. Here are some common do's and don'ts which you should keep in mind while doing your eye makeup.
Do's
If you want to create a smoky eye look but are tired of the black and silver shades, then experiment with colors. Make sure that the state contrasts with your eye color and you will create the best makeup look you never thought of.
If you don't want your eyes to appear too dark, then you can always tone them down by curling and applying mascara to your lashes and also by adding a nude or white eyeliner to your lower lash line.
Whenever in doubt, go for gold or earthy tones. There is barely anything that can go wrong with these shades.
Don'ts
Do not slather your full face with makeup. If you are going for a smoky eye, then go for softer lip and cheek color and vice verse.
Do not go eyeliner crazy. Make your eyeliner as sleek and precise as possible.
Do not apply too much highlighter. Highlighters can be very useful when you want that radiant glow from within. But using too much of it can kill the essence of your entire makeup.
Makeup Tips For Prom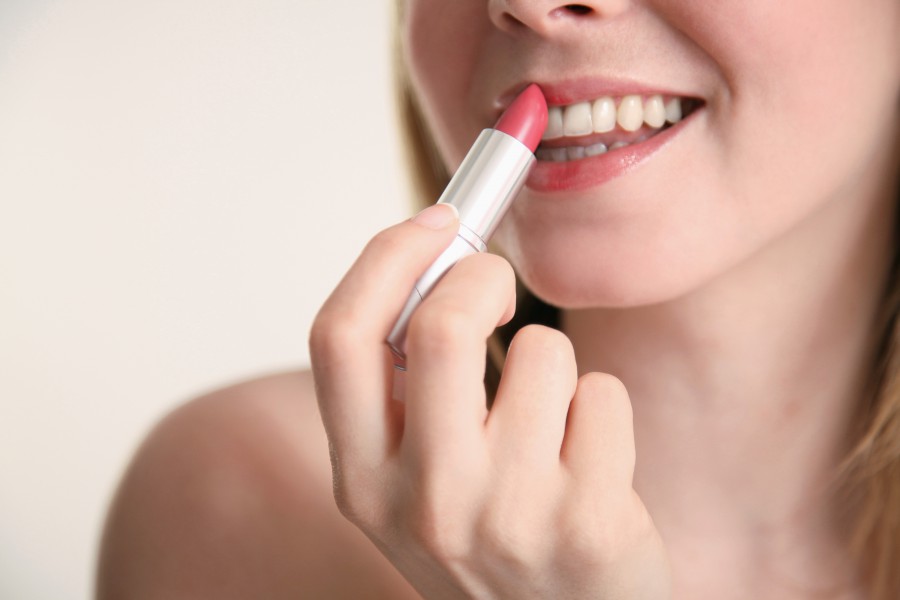 Here are some of the makeup tips which will help you to do your room makeup like a pro.
Prepping and Priming Your Face
Always start with a clean canvas. Cleanse tone and moisturize your face before putting anything on. Then apply a primer to blur out your pores and make your makeup long-lasting.
Foundation and Concealer
Apply your favorite foundation in whatever coverage you like and be sure to blend it to your neck. This will give you a perfect and even base. Use a concealer in a lighter shade to hide any imperfection and darkness around the eyes to get that flawless look.
Set Your Makeup
Always set your makeup with a loose or translucent powder. Bake the areas where you apples your concealer and also on your T zone. After some time remove all the excess using a big fluffy brush.
Contour And Blush
You do not want to look pale as a ghost, and a bronzer is a perfect product to provide warmth to your face. Apply bronzer to your common areas and finish it off with a subtle blush to give some freshness to your face.
Define Your Eyes
Get your eye makeup right. We provided so many tips and ideas for eye makeup in the above segments. Choose any of them and make sure not to go overboard with your eye makeup. Provide depth and definition to your eyes with the right kind of product. Also, do not forget to groom your eyebrows.
Sexy Pout
Every makeup look is incomplete without a cute pout. Lip color is really transformative, and it can make your makeup look to a whole new level. Choose and the texture you like and create a contrasting or synched in a makeup look. Blot over the excess with the help of a tissue paper.
Conclusion
Prom is a significant occasion in every girl's life. When you have the best hair and dress, then the right makeup look can really accentuate your overall appearance. Having brown eyes is versatile, and you can try a whole bunch of different looks.