Do you aim for ultra bewitching eyes but end up with tired, dull eyes?
But you've got hooded eyes which makes it pretty tricky to pull off your desired eyeliner look. 
Just as everyone's facial features are different, so is the shape of your eyes. They are the first point of contact with a person. Also, they say that eyes speak the language of the heart.
It is important to determine your natural eye shape and discover tricks for enhancing them.
Knowing how to apply eyeshadow and liner will enable you to translate trends and techniques better to fit your face. Allow your well-defined eyes to look as sexy as ever.
Let's look at some amazing eyeliner looks for hooded eyes!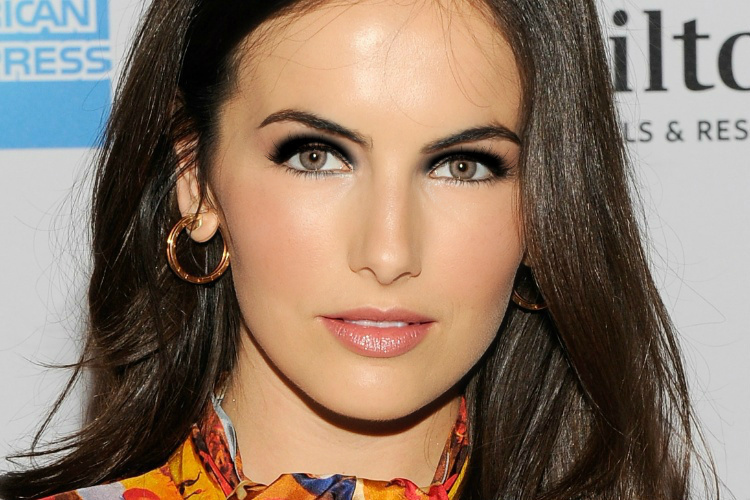 What are hooded eyes?
There are many different eye shapes like- deep-set eyes, monolid, hooded eyes, protruding eyes, wide-set eyes, upturned eyes, downturned eyes, and more.
Hooded eyes have an extra layer of skin that droops over the crease, causing the lid to appear smaller.  Usually, a hooded eye occurs when the crease of the eye folds over the outer corner, sometimes making the eye look downturned or droopy.
It is important to recognize hooded eyes, as they can be mistaken for droopy eyelids. If you can see extra skin fold on the eyelids and are unable to make out the full shape of your eyes, chances are your eyes are hooded.
Hooded eyes makeup
Bring out all your eye makeup products and tools, and indulge in some eye-popping tricks for hooded eyes.
Hooded eyes seem to be the most frequent and common hassle in the make-up world.
Those ladies with hooded eyelids know well than anyone else how easily their eye makeup smears and smudges. This is why eyeliner doesn't work on this type of eye shape – the crease folds and covers the liner, leaving the line all curly and bizarre.
But you need not worry.
We will guide you on how to pull off an eyeliner look on hooded eyes with some amazing tricks. We will help you shine yet again.
For a stellar start, invest in a great eyeliner. Because the quality and brand of the eyeliner can also make or mar the look of your eyes.
Different Eyeliner Looks for Hooded Eyes
Here are some quick, simple eyeliner solutions for hooded eyes.
These makeup tips will give you the look that you want and help make your eyes more charming.
Use an eye-liner that is neither too heavy nor too thin. Getting your eyeliner wrong will either make or break your finished look.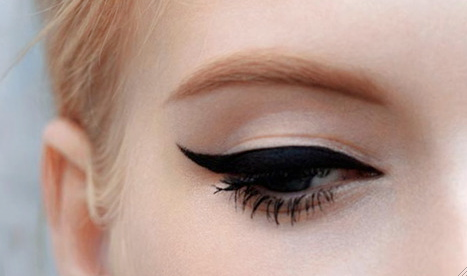 Simple Flick eyeliner
To beautify your hooded eyes and avoid the droopiness appearance, it is important to work on the natural crease. Defining the crease is the most important step. Apply a deep, dark kohl liner and work it into the lash line.
For hooded eyes, it is advisable to apply only up to the point where your crease folds over on the outer corner of the eye.
When applying eyeshadow, use a good quality brush and consider extending the shadow to just above your eyelid's crease. This effect will give your eyes an open look and make them bigger in appearance.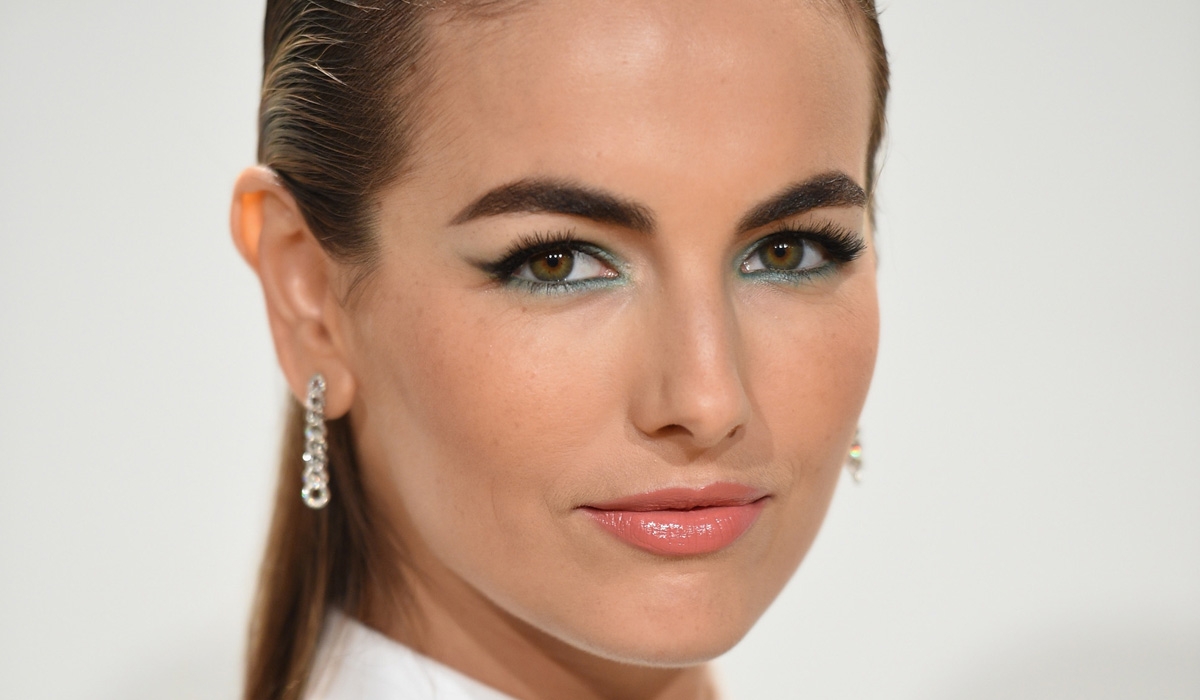 Colored Eyeliner
Take inspiration from Camilla Belle. She is literally the goddess of eyeliner looks! Naturally blessed with hooded eyes, she knows how to experiment.
If you feel that your eye makeup is not standing out, it's high time to experiment with new shades.
When you have some free time, try bold colors, and you can also try colored mascara and eyeliner to create a dramatic look.
Use different textures of eyeliners that can make your eyes bright instead of making them dull. Bright, bold colors in eyeliner are super fun.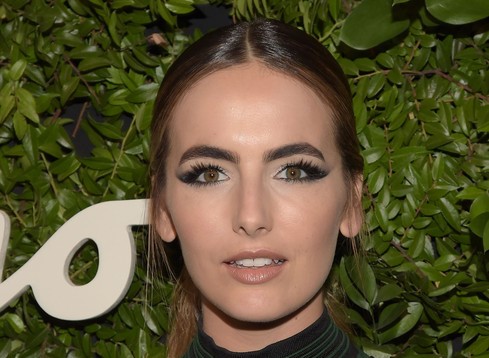 The cat-eye technique
It's really common for girls to avoid the cat-eye effect simply because it doesn't stay put due to their eye shape.
Hooded eyes are especially hard to master, but there's a nice little trick. This imitation cat-eye technique is a quick way to make your eyes look more attractive and lifted when done right.
Steps to create a cat-eye look with eyeliner:
You can use a gel-based eyeliner or felt-tip pen for this.

You will have to use an angled brush or eyeliner brush to create the cat's eyes.

Line the upper lashline in slow strokes.

Find the right angle.

Once the angle is formed, use small dots to create a flick.

Join the dots and fill them in to connect to the line you've drawn above your lash line.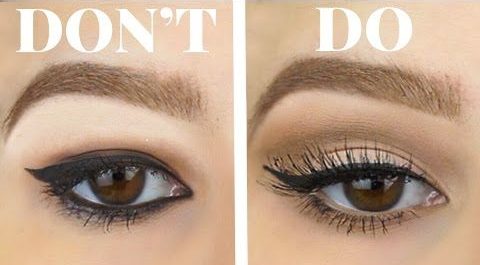 Winged eye-liner
If you are a beginner, it is recommended to use felt tip liners instead of using a liquid liner. This is because it comes in handy and very easy to deal with this. One of the best felt tip eyeliner options on the market are Jonteblu's eyeliner pencils, which are highly pigmented and waterproof.
While using liquid eyeliner, it doesn't dry easily.  But a pencil liner instantly gives a defined look to your eyes.
These makeup tips will help you know how you can make your hooded eyes more attractive and beautiful with the application of winged eyeliner.
Steps to create winged eyes look with eyeliner.
From the inner corner of the eyes, start to line your eyes just close to your eyelash line.

Open your eyes and stop at the fold.

Gently pull the eyeliner outward and upward.

Hold and elongate the wing past the fold.

Trace over again with the eyeliner.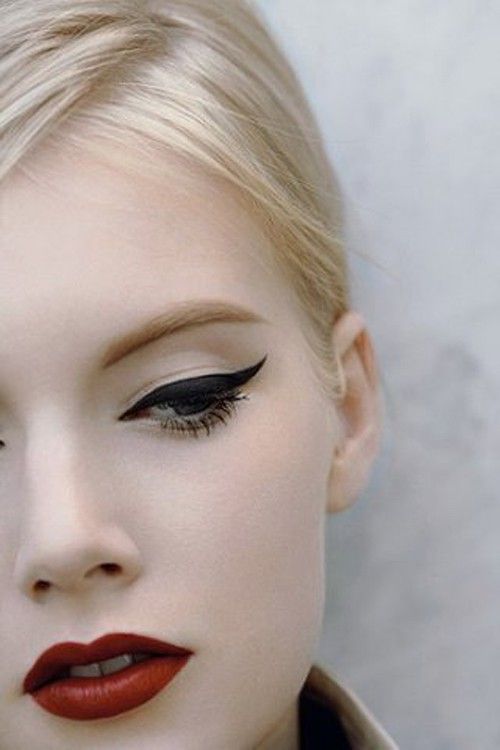 The Retro look eyeliner
style="font-size: 14pt;">There's something about the retro look- this style of makeup is evergreen, and girls drool over its enchanting effects.
The retro eyeliner looks great for a party, family function, or even a date.
Steps to create a retro look with eyeliner:
First, apply a simple line along your lid. 

Draw a line pointing straight up on your upper lash.

Draw a curved line from the tip of the line to the bottom of the border.

Fill it up and draw a short, thin line along the bottom lash line.
Final Word…
Applying makeup on hooded eyes is not so simple after all, and a perfect look is tough to achieve.
However, never think that hooded eyes are not attractive and beautiful.
As a matter of fact, these eyes are distinct with their own unique features. But the need is to properly work with them and bring out beauty hidden in them.
These are all the eye makeup techniques for hooded eyes that will surely increase the glamour in your personality. Complete your look by adding a little shimmer to your face and a nice bright lipstick.
So ladies, use these eyeliner looks for hooded eyes and make the most of your eyes! Go bold and gorgeous.