Whether it's a birthday, anniversary, or a wedding, any event can be remembered fondly with a personalized gift that your dear ones will cherish forever.
Gifting is a thoughtful gesture embraced by people to exchange heartfelt messages and wishes on special days. It is a sign of happiness and celebration and describes your connection with the person.
When you wish to get a gift for your loved one, you definitely would want something that would bring a big smile to their face. Choosing gifts that are personalized is an art that allows people to turn simple gifts into extraordinary ones that can make anyone feel special. If adding a few heartwarming lines or engraving someone's memorable name can make an ordinary gift special, what's not to love?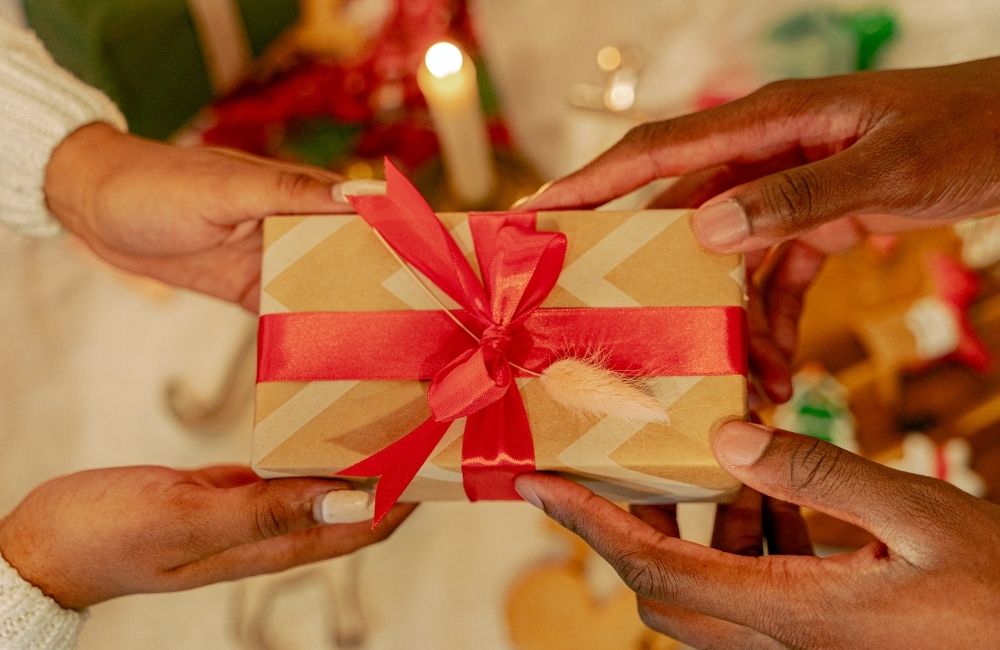 In this article, we will tell you why personalised gifts are the best and how they make the other one feel special. Let's dive in!
#1 Express Your Connection
People used to give flowers and letters to make their favorite person feel unique and special. In the same way, a personalized gift can allow that special connection to shine through.
A personalized item lets people strengthen their bonds, celebrate them, and make them strong with time. Indeed, the person will always hold in their hearts that traveled much you love sharing such a beautiful relationship with them.
#2 Help Build Healthy Personal Relationships
This is maybe the best reason for giving someone a personalized gift since they directly speak out emotions and feelings to the recipient's heart.
Some emotional elements strengthen a relationship, like making them happy by giving a surprise gift. Crafting a beautiful card, getting a photo blanket to show how much you care for them- these gestures express your emotions, gratitude, and love uniquely, and help you make a healthy and strong relationship with your friends, family, and dear one that keeps getting better when time flies.
#3 Can Be Cherished Forever
A Personalized gift is always highly valued by the recipient. Gifts like flowers, chocolates, and accessories do not hold much importance in people's eyes and are quickly forgotten. With Personalized gifts, things are a bit different as they last for a lifetime. They evoke happy memories for the recipient that they always hold close to their heart.
#4 Suitable for Any Occasion
Personalized gifts do not demand any special event. Regardless of the occasion, you can go for these gifts for anyone at any time. This is something that can lessen your pressure while purchasing a present for your loved ones.
Whether it's the first birthday of your kid, the 50th wedding anniversary of your parents, a celebration of achievement, or even a religious festival, you can always prepare a creative present for someone. Moreover, if you want to gift something to your mother on mother's day, or want to woo your love interest on Valentine's Day, Personalized gifts are always an excellent option.
#5 Suitable for Everyone
A Personalized gift works for everyone as they are universal, and have no limitation of age or gender. To be a newborn baby or a teenager, family member, or colleague, there are no restrictions on Personalized gifts.
#6 Stand Out in the Crowd
While most people go for traditional gift items like t-shirts, teddy bears, flowers, chocolates, keychains, cakes, and greeting cards, Personalized gifts can stand out in the crowd and grab attention at very first sight. For example, if you put the recipient's name on a t-shirt, their photo on a mug, their name's initials on the gift, or anything that shows their identity, the gift is sure to touch their souls.
Moreover, Personalized gifts are unique. There is nothing worse than thinking you have purchased the best present ever for someone but only to find that the person already has something similar to what you bought. But when you decide to personalize the gift with a memory that only you and the person share, it makes the gift one of a kind. There is no other gift in the entire world like this one. And the fact that the gift is unique is what makes it so memorable and special.
#7 Reflect the Thoughts You've Put into Them
When it comes to giving gifts to dear ones, it is the thoughts that count. The gifts show that you were thinking about them during the whole gift selection process. It also reveals that you have traveled the extra mile to get the perfect gift and personalize it. This makes the gifts more unique and special.
Moreover, your family and friends would understand that you've put a lot of thought and effort and spent a lot of time creating the gift and it's commendable. In this world, everyone is busy with their own lives, and when you gift something with a personal touch, it represents love and how you are willing to do anything to make them happy.
#8 Relive Memories
Personalized gifts have a back story that gives the recipient a motive to relish them. Decorated with lovely photos of a special event or occasion or sweet messages from a loved one, these gifts take people on a trip through nostalgia and reminisce memories that once made them excited and happy.
#9 Brings Out the Fun and Creative Side of You
Personalized gifts make the gift-giving process creative and fun. It's not just the recipient who will fall in love with the gift, but you'll also be thrilled while personalizing it. For example, if you are purchasing a Personalized blanket, then you will always have that sense of excitement while picking the quote or the picture that you want on it after receiving the gift. The smile on your dear one's face will also make you smile as well.
#10 Affordable
Most of the time, people go for generic gifts because they think unique gifts are expensive. However, this is not true. Nowadays online you can buy Personalized gifts at great prices. Moreover, you can also get discounts if you shop during holiday times. So, why pick something that costs more money, effort, and time, if you can get a lovely Personalized gift from the comfort of their home?
#11 Easy To Personalise
Personalization doesn't mean adding someone's name or photo on the gift like a phone, diary, jewelry, etc. It is more than that. It means including color, adding birthstones, engraving a unique phrase, adding artwork, or creating a one-size-fits-all item. However, it's not that difficult as it may sound. Here are some Personalized gift ideas that you can create for your loved ones.
Personalized Photo Frame
Whether it's a wedding, an anniversary, or a birthday, a personalized photo frame is suitable for any occasion. It is something that recipients can cherish for their entire life.
Customized Coffee Mug
A coffee mug is a great way to make your dear one's coffee time enjoyable. You'll find them in both offline and online stores. You can find various Personalized mugs with a variety of sizes, shapes, and designs. You can also get your message or photo digitally printed on these mugs.
Stuffed Animals of Pet
For the pet lovers in your life, give a custom stuffed animal. Nowadays, with advanced airbrushing and intricate handmade design work, many online shopping sites offer to transform a picture of any pet into a cuddly and loveable stuffed animal with wonderful detail. Stuffed animals are the best-personalized gift for someone who has lost a pet as a way to memorialize them or simply for someone who has a pet that they deeply love.
Custom Puzzle
This is an excellent gift for any ability and age level. Simply choose a suitable gift online, upload a picture of your dearest memory or even the map of where you met your dear one for the first time, then select the piece count and shape, and you're good to go! With various special puzzle themes and shapes, you can create a Personalized gift for everyone you want.
Personalized Earring Holder
This is suitable for any of your favorite female people. Customize the shape, ranging from unicorns to hearts, of this acrylic or wooden jewelry stand and then include her name for an additional dose of Personalized. The more beautiful it looks, the more likely she will use it!
Custom Blanket
Is there anything more significant than a knit custom blanket? A Personalized blanket with your dear one's unique pattern and name? Create your blanket with your style and with a high-quality finish.
Custom Handwriting Wallet
A custom wallet will be great for your husband or love interest. Engrave his name or initials on the outside, and put a handwritten love note on the side. This way, he will think of you even if he is away from home.
Personalized Keychain
For someone who loves driving their four or two-wheeler, a Personalized keychain will make the sweetest gift for any occasion. A keychain designed with their name's initials will make them feel special.
Personalized Chocolate
Imagine your favorite person receiving a box of yummy chocolate specially designed for them with a quote that says I Love You, Happy Anniversary, or Happy Birthday; how happy will they be!
The Bottom Line
Gifting is special in two ways- one, it provides an amazing feeling for the people at the receiving end, and two, it gives a fulfilling experience and a sense of satisfaction to the sender that lasts a long time. And, the act of presenting gifts becomes more appealing and unique when the gifts are personalized.
So, if you wish to up your game and make your dear ones happy, make sure to select a personalized gift over other traditional gifts. Happy gift-giving!