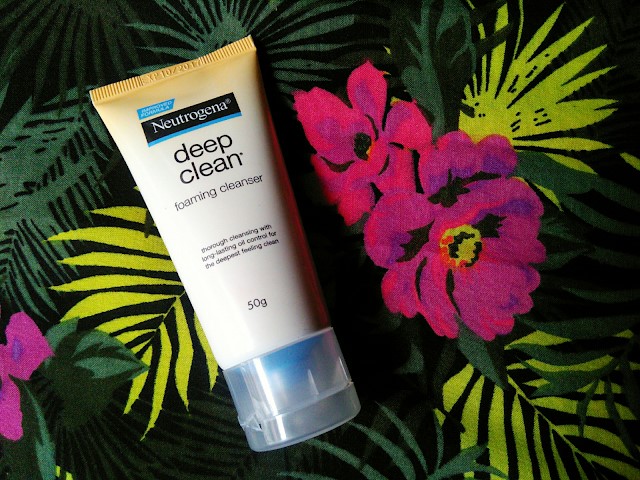 Hey gorgeous! 🙂 These days there's so much humidity that whatever I put on my skin it doesn't stay.
It's worse for oily skin like mine, especially on a summery day! You can imagine how greasy the skin gets. Whatever you put, it just slides off! 😐
I'm always in a lookout for face washes that can control my sebum and not make my face dull and super shiny. I guess I've found it and I'm pretty excited to share it with you. It's Neutrogena Deep Clean Foaming Cleanser and my review will be on it today!
Let's hop on! 🙂
About this Product: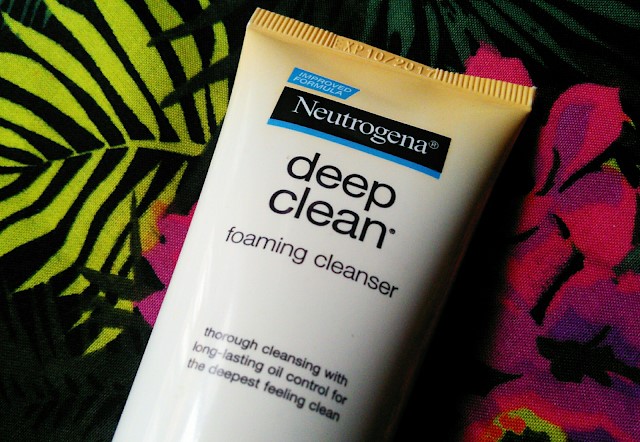 Neutrogena Deep Clean Foaming Cleanser is a refreshing facial cleanser that thoroughly removes dirt, oil and dead skin cells while providing long-lasting oil control to improve the look and the feel of the skin. This clean-rinsing cleanser lathers to a rich creamy foam that dissolves and washes away oil, dirt and skin-dulling impurities that can build up in pores. Oil control formula helps reduce surface oil to keep the skin fresh. Skin feels completely clean and refreshed, soft and smooth.
Readers like you help keep The Beautyholic running. When you buy through links on our blog, as an Amazon Associate, we earn from qualifying purchases at no extra cost to you.
Price of Neutrogena Deep Clean Foaming Cleanser: 
Quantity: 100 g
My Experience with Neutrogena Deep Clean Foaming Cleanser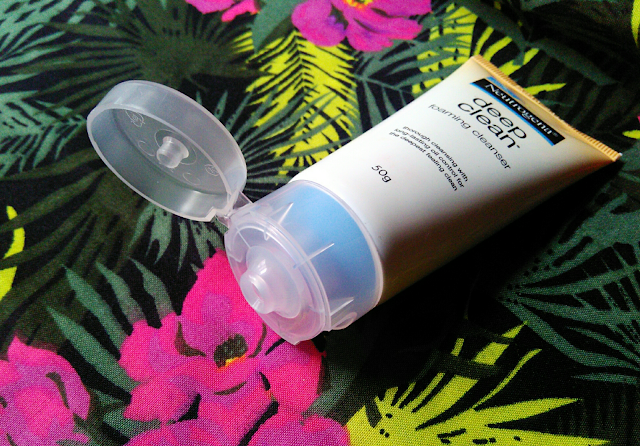 This face wash comes in a squeezy plastic tube with a sturdy flip cap. It's not flimsy and the product doesn't spill.
The color of this foaming face wash is pearly white with a thick creamy texture. It smells fresh and only a pea size amount is needed. It foams well on face and creates a rich lather.
The result? It removes every trace of grime from the face and makes it squeaky clean. I have oily skin and it doesn't give a stretchy feeling but dries out face sometimes.
Though I can't comment about using it on dry skin it's definitely a hit for oily skin. My face looks a lot cleaner, matte and brighter after using it.
It controls oil for 3-4 hours easily. Due to this face wash, my skin manages to stay less oily throughout the day. After a tiring day, it just freshens up my face. 
Neither does it remove makeup and nor did it claimed to do so. One thing I noticed that because of its thick texture product accumulates on the cap which happens with a lot of products. After using it, I think I've found my HG face wash until I find something better!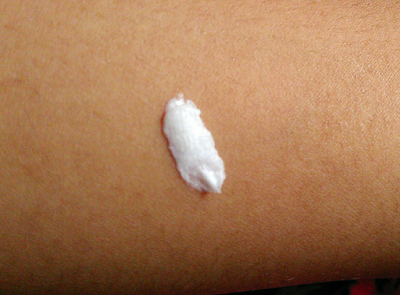 Pros:
Cleans dirt and leaves a squeaky clean face

Has a refreshing fragrance

Leaves skin bright and matte

Controls oil for few hours

Requires just a pea size amount for face
Cons
Might not be suitable for dry skin since it dries out face post wash.
Neutrogena Deep Clean Foaming Cleanser
Final Word
Overall, I think it's a good face wash for oily and combination skin. It controls oil decently and refreshes skin leaving it clean and bright. It's non-comedogenic and since less amount is required, it lasts longer. I recommend it for oily and combination skin beauties!
I'd love to know your views on this face wash! Do you have oily skin like mine? If yes, what face wash do you use to control it? If not, comment your favorite face wash! 🙂