Makeup has been women's not-so-secret beauty secret for ages. There's no surprise as to why – they were created to enhance the looks, accentuating the most beautiful features while maintaining a natural glow. Still, how natural this natural is, many don't know.
The reason for this is most of the traditional products contain some pretty shady ingredients, like skin irritants which, besides taking their toll on our beauty and health, are also at the detriment of the environment. No, we're not saying you should give up the use of makeup altogether. But it's advisable to be more prudent with creating a healthy skincare routine and choosing the makeup you wish to introduce to your day-to-day life.
Along with paying attention to labels and ingredients, the secret to shopping wisely lies in choosing brands that stand out from the rest by being effective and 100% safe to use at the same time, as in the case with the amazing range of Napoleon Perdis products. Why this Aussie brand in particular? Let's just say it's both skin and eco-friendly, and you'd see how it can make a difference in your life.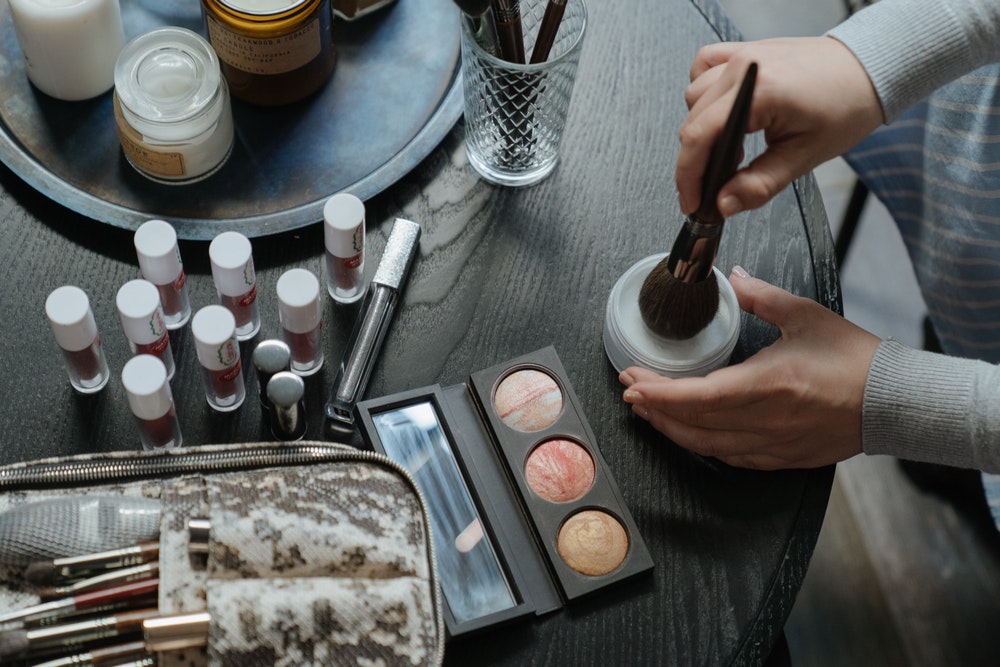 It's All About the Outstanding Ingredients
You wouldn't want any nasty chemicals to find their way in your food, right? So why would you want them anywhere near your skin too? If you've been trying to implement a healthy lifestyle by making necessary changes in your food, you can't expect to see a positive outcome on your well-being unless you also change your cosmetics.
What you get by making the switch to Napoleon Perdis is peace of mind since the ingredients they use aren't what you expect to find in conventional cosmetics, which include parabens and synthetic fragrances. Such nasties don't only dry up and irritate the skin, which ends up in quicker aging. They also increase the risk of hormonal changes and cancer.
Phthalates, aluminum, and chromium aren't that behind either. But investing in Napoleon cosmetics is one way to step up your makeup game because you get products that don't only hide the imperfections and enhance the perfections but nourish your skin too.
This in addition to protecting you from ever seeing the sight of clogged pores or breakouts. All thanks to antioxidants, vitamins, and minerals from plant extracts present in the items. Vitamins C and E are among those known for the anti-aging and rejuvenating properties. Sodium hyaluronate is another powerful ingredient that can be useful for the same properties, so it wouldn't hurt to include some of their products containing this ingredient in your daily essentials.
Keeps Firm Values in mind
As a luxury brand on the market for over 25 years, they've always had the customers at the forefront of the business, which was the key to their success in the beauty industry. Founder Napoleon himself has used the individual experience as the focus when coming up with the Napoleon Perdis products, so each of them is cult.
Dedicated to providing customers with utmost care and support, they're also among the rare ones to offer expert advice consultations about cosmetics and application with a one-on-one call with a beauty professional.
Moreover, the brand lists itself among the cruelty-free as they're totally against inhumane treatment and testing on animals for cosmetics, so much. Hence, they neither sell in countries like China nor employ anyone to test on their behalf. Still, this isn't to be confused with vegan – as they don't have many vegan products, it's advisable always to check the label to see if they contain any ingredients like beeswax.
Lastly, they care about the environment just as much; thus, they incorporate recycled plastics for the packaging as well as their makeup tools such as the professional-grade brushes that are also made from synthetic hair. Unlike most brands that end up producing all the beauty industry waste that pollutes the environment, it's worth getting yourself Napoleon Perdis makeup because it's both an ethically correct and eco-conscious brand.
Now that you know why it's worth splurging on this prestigious brand's amazing cosmetics, it's time to get to know some of the most iconic products you should consider part of your beauty routine.
The Bestselling Products to Get Your Hands-On
The Napoleon Perdis Primers
Maybe you're a fan of primers, maybe you aren't, but as the founder once said: Not priming is a crime. Applied after the skincare and before makeup, it's the very base that covers up the imperfections and preps the skin for the rest of the Napoleon Perdis products.
To tend to the various needs of different customers, they've created various primers that are meant for specific issues. For instance, the Auto Pilot Pre-Foundation is suitable for individuals with dry skin. It's got ingredients such as chamomile that nourishes and moisturizes and doesn't strip the natural oils.
In case you're looking for a product that doubles as a moisturizer, that's what the Off Duty Tinted Moisturizer is for with its mighty ingredients like zinc chloride, water, ginseng root extract, and ginkgo Biloba leaf extract.
If you'd like a bit of shine with this, then consider the Auto Pilot Radiance-Boosting primer. People with oily skin prone to having breakouts and acne could do with the Auto Pilot Pore Minimizer, which, besides hiding big pores, also treats spots.
And those wishing to hide the aging signs, like fine lines and wrinkles, could do with the help of the Auto Pilot Concealer primer – perfect for long-lasting concealer too.
The Napoleon Perdis Lipsticks
The brand turned colorful palettes into their trademark, which is exactly what you can expect to get from their lipsticks. Even if you don't put any makeup on, just relying on the assistance of their highly pigmented shade lipstick options would do to grab attention and make your lips fuller and seductive.
As there are various choices, from the gorgeous rose and crimson to the playful tangerine and scarlet, and the not-so-low-key nude, we get it if you have a difficult time trying to make up your mind on a single one; why not get the whole Better Not Pout collection then? If you feel like something's missing, you could use a pencil of the same shade or turn to one of their lip glosses instead for extra shine.