Hello beautiful! I hope you're enjoying the weather lately. It's much, much better than prickly heat as the weather is getting cooler. I'm occasionally making plans of going out and about to chill my soul.
I've been busy these days due to my studies, assignment, and dissertation, which requires a lot of involvement. (you'd understand that master's sucks sometimes). Anyways, I was thinking about reviewing a face wash I've been using these days.
If you're following me on Instagram (@mariyamrocks), you might have seen in my stories about a mini Miniso haul which I did a few weeks ago. I bought a face wash from there- Miniso Green Tea Deep Cleansing Foam Face Wash. Green tea variant tempted me enough to buy it.
This face wash is from a Japanese brand; I hope you don't mistake it for a Korean brand.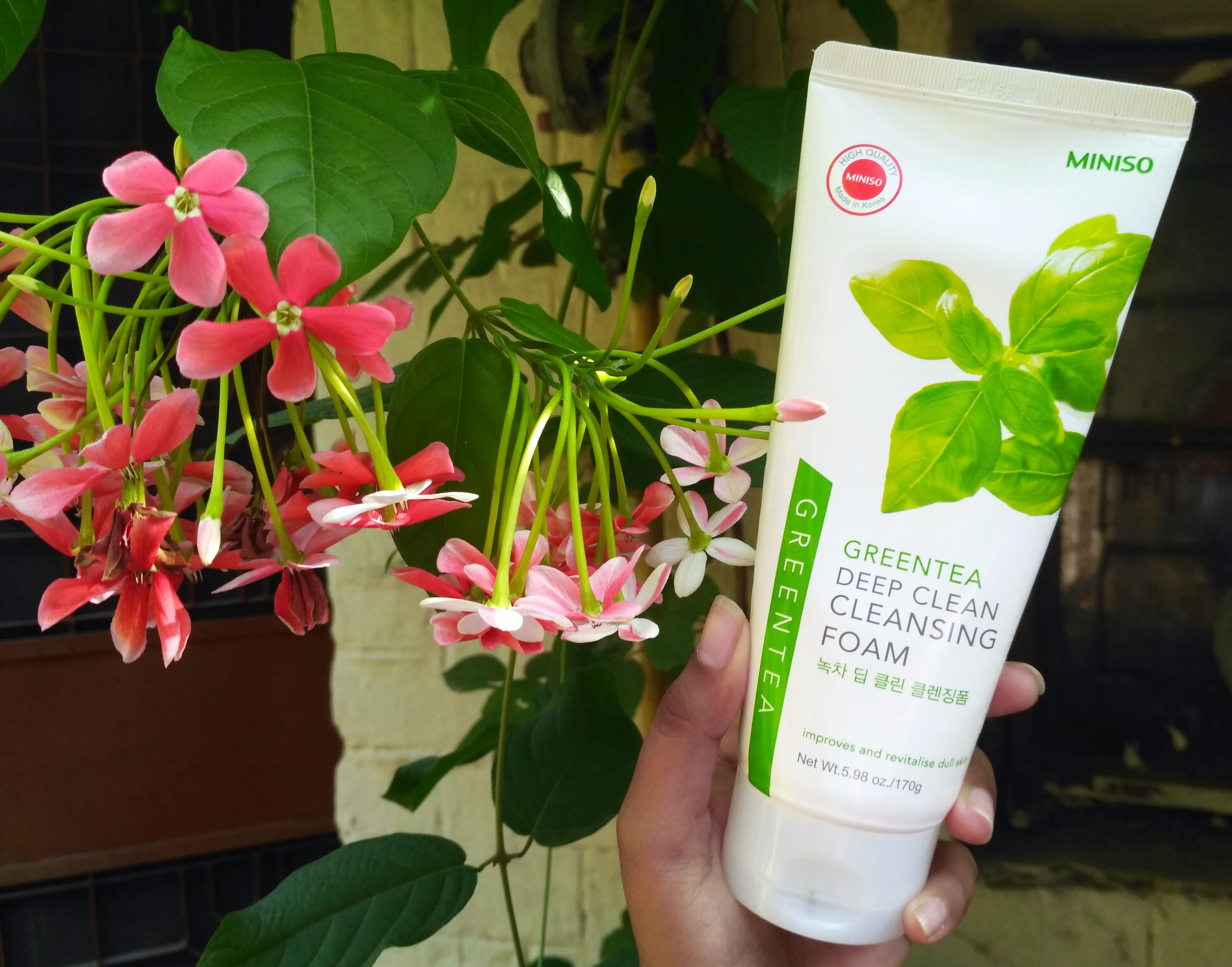 If you're a blogger, you're most probably have heard about Miniso, a Japanese brand that stocks all kinds of products you need related to beauty, lifestyle, stationery, clothing, and kitchen supplies. That mini-store in the mall has got everything you need to cater to your essential daily needs! If you're interested in my Miniso haul, do comment in the comments section, and I'll be thrilled to do it!
Price: Rs. 250 for 170 gm | Available offline only at Miniso stores
Ingredients: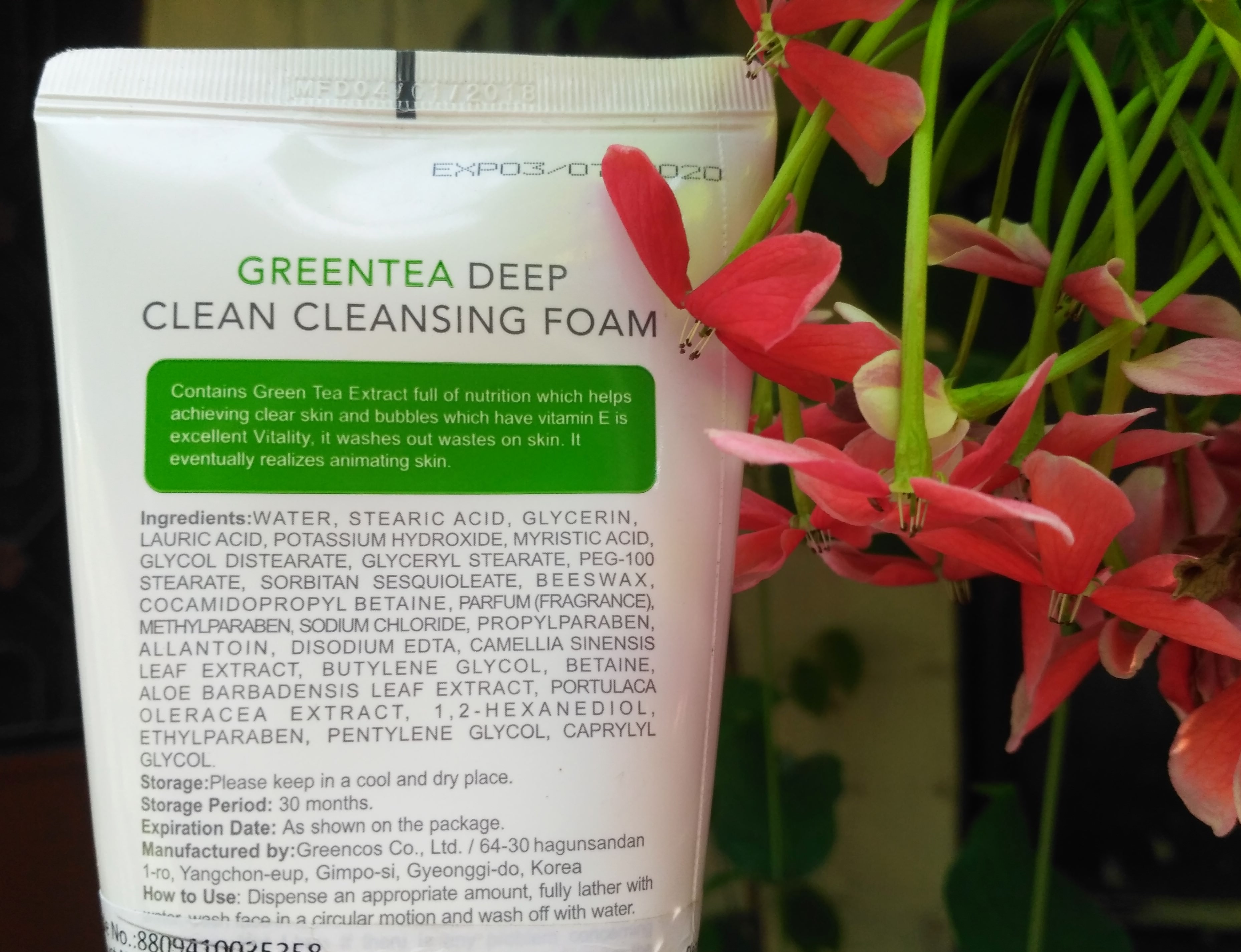 My Experience with Miniso Green Tea Deep Cleansing Foam Face Wash
I have used a Korean brand, The Face Shop's foaming face in the aloe vera variant, which was superb. It cleansed my skin amazingly and left my skin luminous. When I come across this face wash, 'green tea' and 'deep cleansing' caught my eye. Who can understand this better than oily skin ladies! I had similar expectations with this face wash as I had with TFS foaming face wash.
It comes in similar packaging to other Korean face washes. It comes in a big plastic tube with a white flip top cap. The cap shuts tight with a click. It has a small nozzle that helps in dispensing the face wash. I have to apply some pressure to get the product out.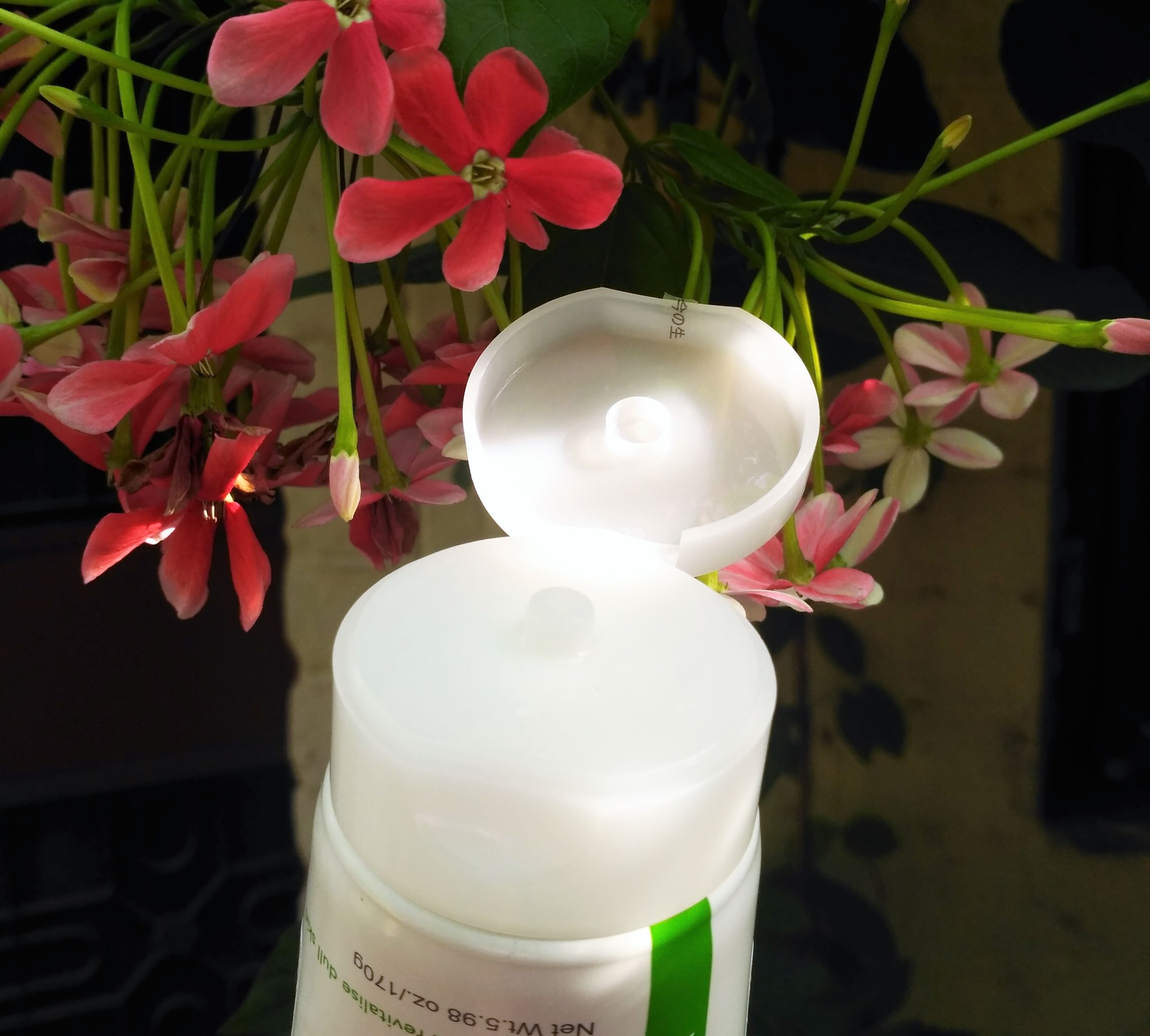 Miniso Green Tea Deep Cleansing Foam is in white color and has a medium creamy consistency. It has a fresh green tea fragrance that lingers for a few minutes after using it.
When I massage it onto my face, it gets dissolved and doesn't produce much lather. When I compare it to the Face Shop's foaming face washes, this feels a little weak in cleansing deeply. Also, I can't see a huge difference in my face before and after using it.
There's no glow after using the face wash, and by glow, I mean a healthy glow which you achieve after deeply cleansing your skin. However, it cleans skin just like any average face wash.
Also, it stings badly if it accidentally gets into contact with the eyes. I'm still going to finish this face wash. It has a huge quantity for the price and will last longer.
Pros
Has the fresh fragrance of green tea

Mildly cleanses the skin 

Leaves skin matte and refreshed after using

Great quantity for the price
Cons
Stings when comes in contact with eyes

Doesn't deeply cleanse as it claims (Not so good for oily skin)

No brightening effect after using the face wash
Miniso Green Tea Deep Cleansing Foam
Final Word
Miniso Green Tea Deep Cleansing Foam is a basic face wash which does the primary job of cleansing well. It has a got a sweet fragrance of green tea which is relaxing. However, the deep cleansing claim it says is not true. Also, it stings in the eye terribly. I had used a Japanese skincare brand for the first time, and this face wash disappointed me. This face wash has nothing extraordinary to it so if you're looking for deep cleansing and brightening face wash, this is not the one. So I don't really recommend you to go for it.
Have you tried Miniso Green Tea Deep Cleansing Foam or any other variant of the same face wash line? Are you going to purchase this?