Creamy mattes are everyone's favorite and go-to choice. They are velvety, hydrating, and matte, making them a perfect choice in the morning rush. Personally, I believe that mattes in nude shades are a gift from heaven. They look natural and picture-perfect for any occasion.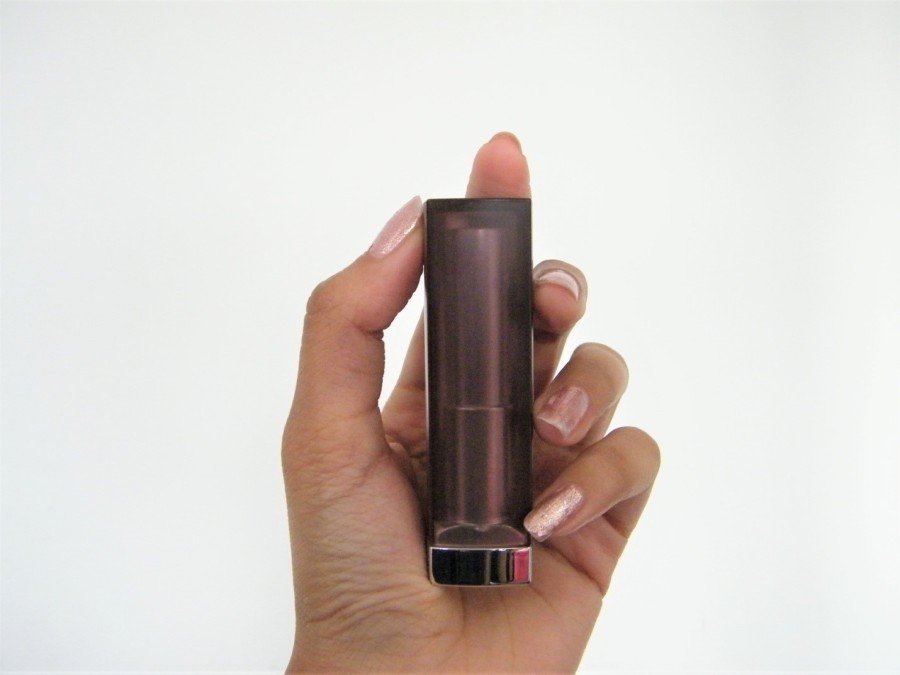 I believe that nude shades add a glow and minimalistic look to your face, making you look mature and authoritative. Moreover, they can be used daily and matched with any outfit and look.
A few years ago, Maybelline blessed us with various nude matte shades at a reasonable price. I was curious to get my hands on all of them. But are they worth it?
To clear your doubts, I will be reviewing one such shade from the collection, 'Barely Nude.' So, here is my review on Maybelline Color Sensational Creamy Matte Lipstick Barely nude.
About the Product:
The Color Sensational Creamy Mattes Lipstick has a unique, matte cream formula that offers a non-drying & uncrackable finish that stays comfortably on your lips through the day.
These hydrating lip colors that are infused with honey nectar glide smoothly while keeping your lips moisturized all day long.
These lipsticks are smooth, creamy, comfortable, and are highly pigmented.
The Color Sensational Creamy Matte Lipsticks are available in 35 pigmented shades, ranging from reds to nudes, and many more shades in the middle.
How to use it?
Apply lipstick in the center of your upper lip and follow the contours of your mouth. Glide the lipstick across the entire bottom lip.
Readers like you help keep The Beautyholic running. When you buy through links on our blog, as an Amazon Associate, we earn from qualifying purchases at no extra cost to you.
Price: Rs. for 3.9 gm | Buy it from Amazon India | Nykaa
Maybelline Color Sensational Creamy Matte Lipstick Barely Nude Review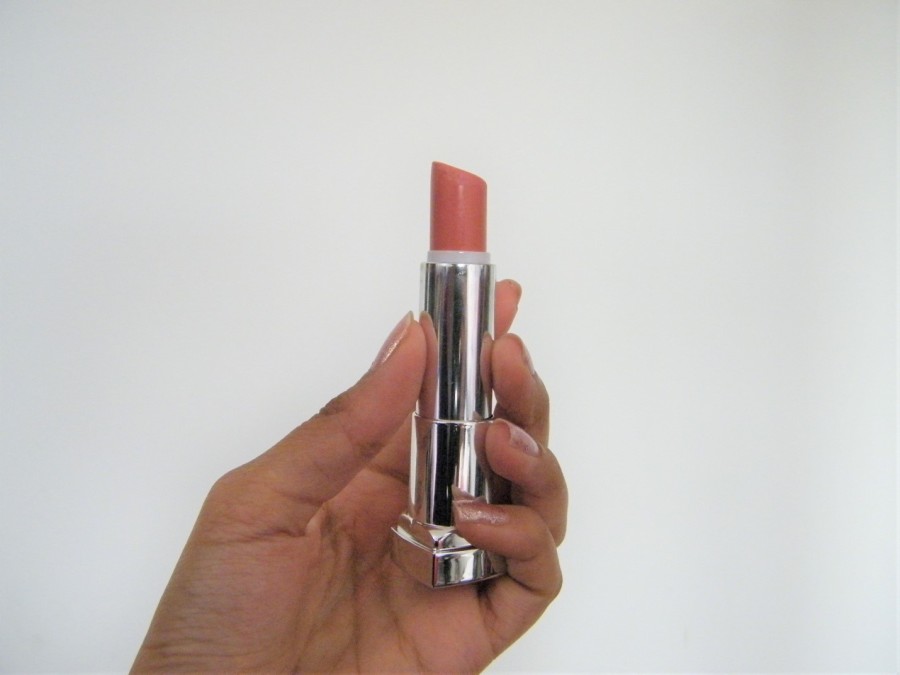 I purchased this shade due to its light pink creamy formula and for its natural-looking appearance. According to Maybelline's website, there is a total of 35 shades available in the 'Color Sensational Creamy Matte Lipstick' collection. They all provide a wide array ranging from reds, nudes, and browns with everything in between.
As the name suggests, the product promises to be creamy. Barely Nude is the infusion between baby pink and hot pink with a touch of skin nude color. The shade suits people with fair and medium skin tones.
The application of the product is easy. Since it is creamy, the formula easily glides upon the lips. The product is so light on your lips that you will think it is a lip balm that you have applied. However, even after being creamy, I often found the need to moisturize my lips properly before application. The lipstick might be creamy, but it is a recipe for disaster if applied on dry lips.
Considering the suitability, after using it for 3-4 hours, the lipstick becomes cakey and patchy. The product is really pigmented, but you need an application of at least two layers. After a few hours of usage, You can see a whitish residue at the corners of your lips.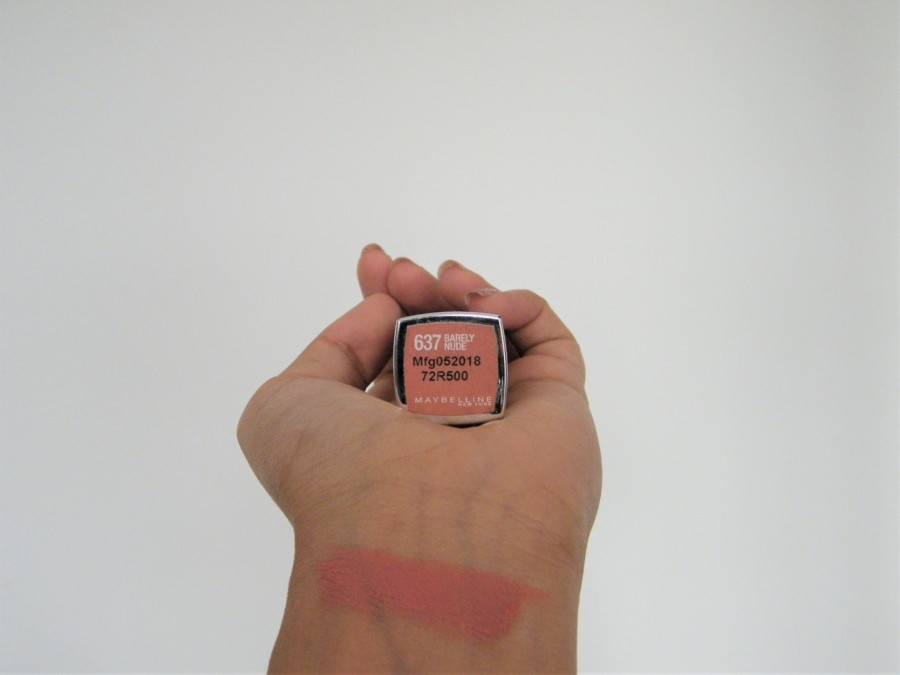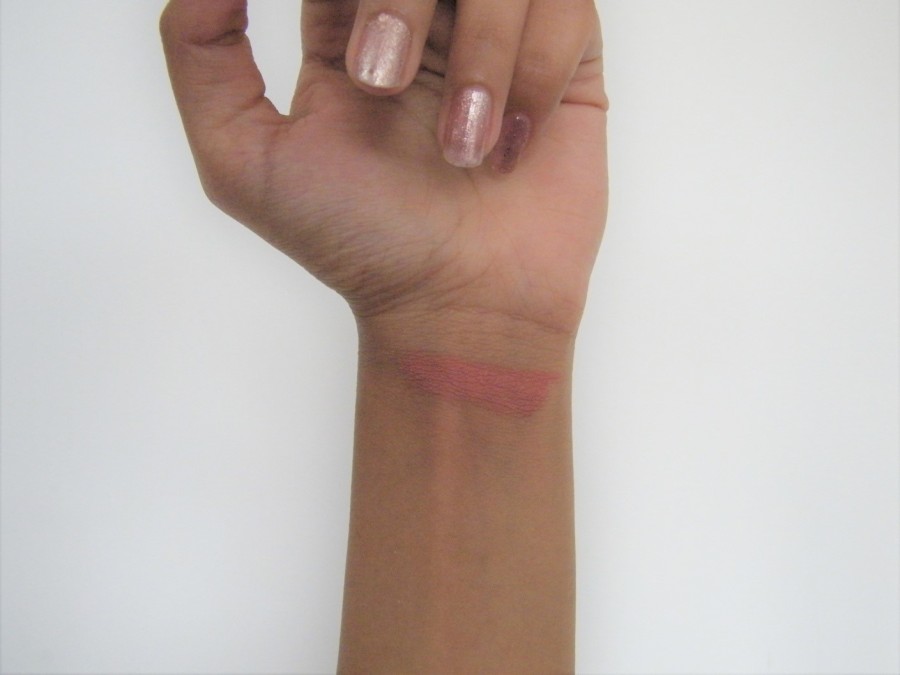 Nonetheless, Barely Nude is daily wear and go-to shade for any time, place, and occasion. It gives a natural look to your face. Speaking from personal experience, if you have a darker upper lip and feel like the product is not shown to its full potential, you can use a thin layer of concealer and then use it. It gives the lipstick a clean slate.
Even after moisturizing your lips before applying, after a few hours, it is a given fact that your lips will be dry. Nonetheless, the product stays long on the lips, and at such a reasonable price, this characteristic is remarkable.
The odor of Maybelline's Creamy Matte lipstick has a pungent odor of lipstick and chemicals. However, the odor is not that prominent after you apply the lipstick.
Since the formulation is creamy, the lipstick is transferable and easily wears off if you eat or drink something after removing the product. You can do it easily through cleansing milk or micellar water. A slight pigment is left on the lips, along with dryness.
Talking about the product's packaging, it came with a plastic cap and an easily accessible base.
If you are still confused about the decision of purchasing the product, here are some pros and cons which might help you:
Pros:
Reasonable price
Creamy and easy to apply
Light on lips
Pigmented product
Cons:
Pungent smell
Makes lips dry
Transferable
It might not suit all skin tones.
Maybelline Color Sensational Creamy Matte Lipstick
Final Word
This creamy matte from Maybelline is light on lips and so easy to apply. This lipstick has amazing pigmentation and is bang for the buck when it comes to the price. Even after being pocket-friendly with a wide array of shades, the only degrading quality of this product is its characteristic to dry out the lips and making them look patchy after a while.
Check out other Maybelline Color Sensational Lipstick reviews: