Marilyn Monroe was a remarkable personality of her time. Even though the actress didn't make it big in her acting career, she had always been in the headlines for her scandalous life and her unique style statement.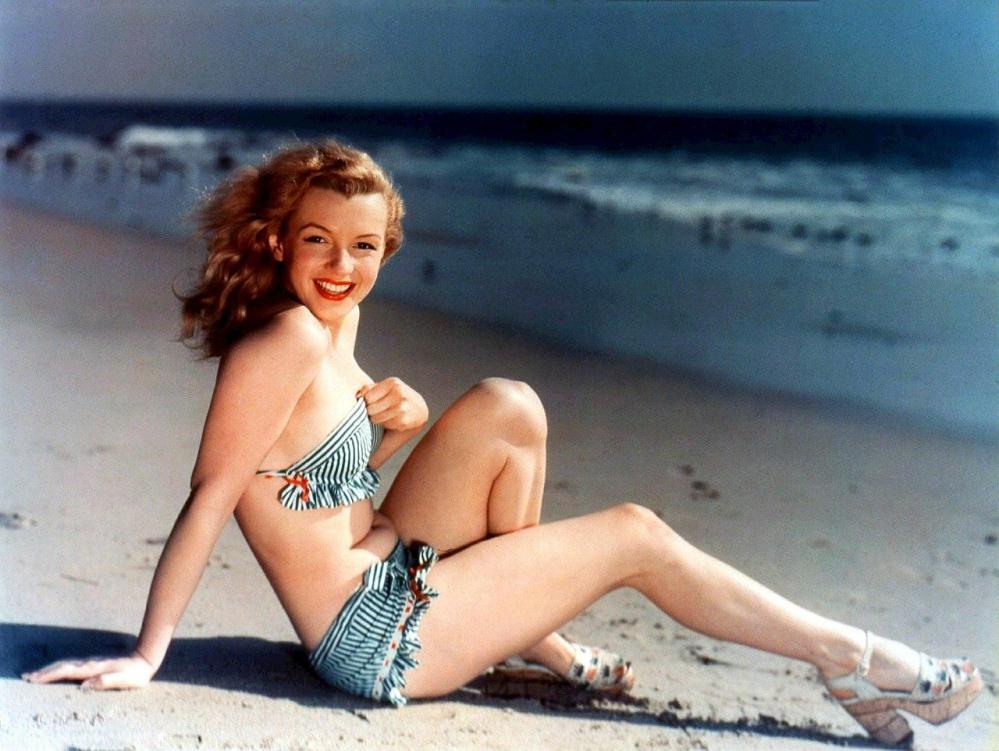 Looking back in Monroe's era, here are the five major fashion and style tips you need to introduce in your life to up your fashion game.
Embrace Your Body
Marilyn Monroe considered her body like a wonderland. She embraced each and every bone and flesh of her. The actress never wanted to hide behind loose clothes or baggy jackets to cover her curves. On the contrary, she always went out of her way to accentuate her shape.
The woman never believes in the body ratio or hip to waist measurement theories. She just wanted to celebrate her body in every piece of clothing that she wore. These days, women are locked away in their apple-shaped, pear-shaped, and multiple-shaped figures and work their clothes around the same, but Monroe always followed the concept of "if you have it, flaunt it!"
There are so many photographs of the actress showing off in her swimwear and lying around pleasantly on the beach without being conscious for any second. She never cared about her cellulite, scars from the surgery, or her birthmarks as she proudly accepted them as a part of her body. Monroe followed the style statement of bodycon dress and slight skin-show kind of flattering clothes that made her look glamorous and appealing!
The answer lies in the accessories!
If you have watched the movie "Gentlemen Prefer Blondes," you will know Monroe's love for accessories. She encounters a tiara for the first time and tries it on as a necklace as she doesn't know how to wear it. But since the tiara doesn't fit around her neck, she goes ahead and puts the tiara on to her head and says, "I always love finding new places to wear diamonds!". The character played by her was inspired by her real-life personality.
Marilyn's attire would never be complete without a piece of accessory added to it. She digs all kinds of jewels and how! According to her, any piece of clothing, whether it is flat or plain, can be brought to life by toting an accessory to it. The woman could bring it to any boring! From tiny pearls to ruby rose earrings to chic diamond rings and necklaces, she was always adorned with a piece of jewelry.
Now not all can afford diamonds and pearls, but the availability of first copies, junk jewelry and oxidized ones gives us so many options of accessorizing that we cannot complain.
Your Highpoints are your high points
Monroe was not only gifted with a beautiful face, but with a smart brain as well. She knew her best angles, her finest features and her unique assets. This woman knew how to play with her makeup, which part to conceal and which part to highlight. Her makeup artist, Whitey Snyder, came up with the classic Monroe look that required a lot of makeup products and precise technique.
Monroe's iconic cat eyes, the bold red lip and the accentuated beauty mark would steal the hearts of millions in a jiffy. The perfect hourglass figure and beautiful curves were all embraced by fitted clothes, slim dresses, flattering halter necklines and tailored skirts. She was called a blonde bombshell and she presented herself like that with a lot of panache as well.
Find Your Signature Style
Monroe has an embarked legacy. A white halter dress, red lip and short hairstyle statement will always belong to Marilyn. The actress selected all her outfits according to however she felt wearing them and boy, did she try different styles and colors like it was nobody's business. Her vintage dresses were always so perfect!
Just like her, find your own signature look. Every girl has one; it need not be curated or designed out of the blue but pick whatever defines your personality and speaks loudly about you as a person. Be it a color, a style of dressing, a pattern, or any design, orchestrate your signature style in a way that people start noticing it—Monroe inclined muted tones of colors and bold makeup and skin show clothes.
Now we're not telling you to be uncomfortable in trying something different, but as we live in a world so rich in styles, it is not hard to create your own identifying what suits you better and what feels right as you wear it and carry it off as you own it.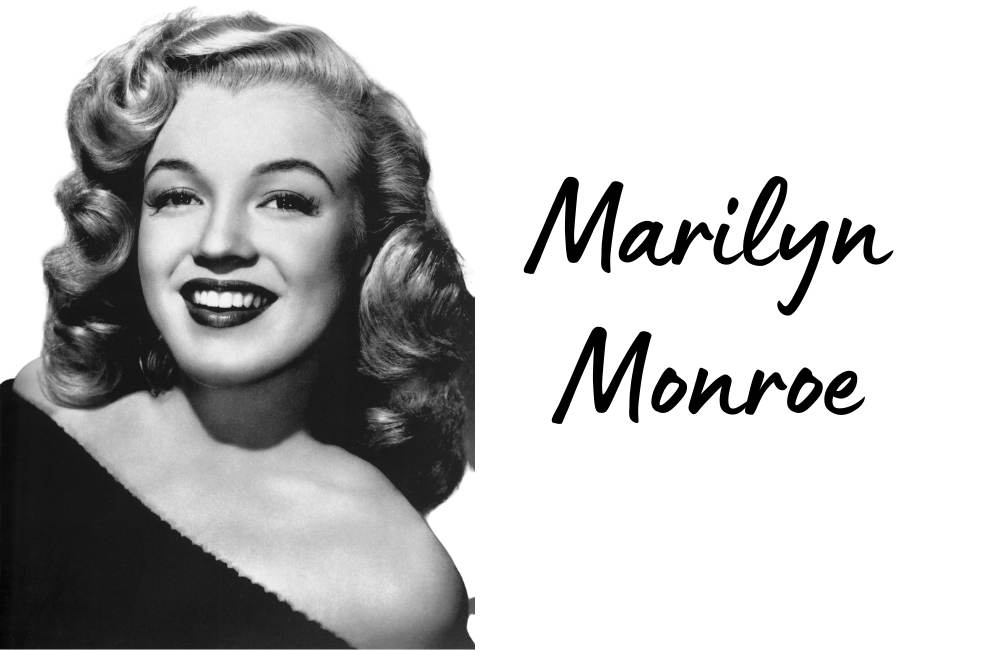 The iconic red lips
In the 1950s, Monroe was the first one who brought scarlet red lips into vogue. The whole of America was in awe of this blonde woman with red lipstick. Even though many people considered her too bold for wearing red shade, which unfortunately some people still do today, there are no two questions about how attractive red lipstick makes you look.
Her trademark look of luscious red lips and a black beauty mark on her cheeks drew radiated confidence like nothing else. However, Monroe never appeared to be trying too hard kin of a lady, and she always maintained a fine line between carrying it well and overdoing it.
To achieve her signature vintage look, firstly moisturize your lip well to make them hydrated, then use a neutral lip pencil to line them up. Once they're covered with a good quality foundation base, go ahead and apply an alluring shade of red and blot the same to give a natural yet enchanting look.
Bringing out Short Hair
In the era of long silky hair, Monroe flaunted her gorgeous blonde hair like a queen. To accentuate her dressing sense and makeup styling, she opted for short hair so that her face remains in focus and the hair adds drama to her whole outlook. Needless to say, her platinum blonde short hair makes her look extremely stunning and striking.
Many people taunted her about short hair not being girly enough, but Monroe's short hair highlighted her feminine style in all ways accurately.
To achieve the very famous Monroe's hairdo, apply setting lotion to blow-dried hair and twist the small section of hair strands into curls and secure them tightly into the roots with roller clips. After keeping the rollers on for an hour or so, remove them and shake the curls gently.
You can never go wrong with High Heels
Monroe loved her heels as nobody has ever seen her in shoes or flats. She had a unique gait that involved a hip-swinging walk and filing down of her one heel just a bit lower than the other. No wonder she always got heads turned whenever she entered a room. She knew high heels would uplift her body parts and make her look taller and make any dress she wears much more crisp and sophisticated.
Monroe owned every kind of heels there was ever invented, from pump heels to stilettoes to wedges to peep toes to block heels.
LWD's are the new LBD's
We live in a world of LBDs (little black dresses), but the iconic Monroe look wasn't complete without a little white dress! Most of the world recognizes her with the iconic halter neck, the white pleated dress she wore in the movie "The Seven Year Itch." That sleeveless dress gained way more popularity than the entire movie.
Marilyn always had a soft corner for white dresses and, more often, was spotted in a white dress only. White made her look extremely elegant, classy, chic, hot and sophisticated all in one. She paired it up with her patent thick black cat-eye and the red lipstick and short blonder hair—white color suits any skin complexion, body type, and personality.
If you want to get closer to the Marilyn Monroe look remotely, Get yourself a stylish little white dress along with a ravishing pair of heels and team them up with classic red lips and cat eyes. You cannot go blonder if you aren't already but go ahead with curling your hair up to add glam to your look.
The Takeaway
In the age of black and white, Marilyn went ahead to break the stereotypes with her extravagant fashion sense like a boss. Many frowned upon the actress many times for her bold choices, but even after she has long been gone, her fashion influence remains untouched in the whole world today.
Marilyn Monroe didn't have the perfect figure or flawless skin and long beautiful silky hair, yet she became the poster girl of perfection by carrying herself confidently and unapologetically. Being a curvy, busty and bold woman did not stop her from making a difference in the world even back when acceptance of society was way more restrictive than the present modern times.