We all have one: a little black dress. It's a wardrobe staple for a reason — black dresses are slimming, flattering, and incredibly versatile.
If you're getting a bit bored with your favorite little black dress, there's no reason to go shopping. Instead, you can use these super easy tips to accessorize and make your little black dress stand out.
How to Make a Little Black Dress Stand Out
Chose Statement Accessories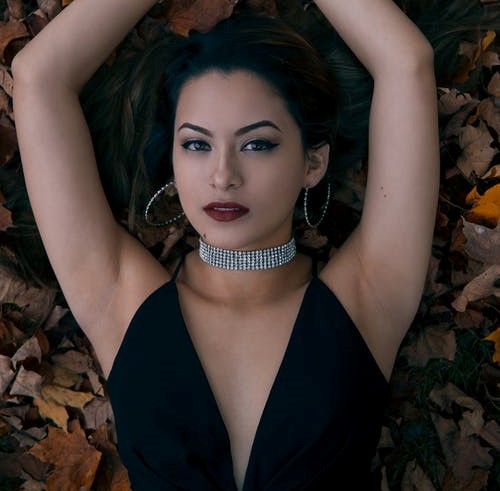 The beauty of a little black dress is its simplicity. That works to your benefit — it means that with just one statement accessory, you can give the dress an entirely new look. A bold belt, for example, brings a pop of color or shine to your outfit.
As a bonus, it cinches in your waist and highlights your shape. Alternatively, look to eye-catching jewelry, such as chandelier earrings or a large necklace. For evenings, look for high-shine metal and shimmering gemstones. During the day, enamel or natural materials are more appropriate. Other accessory options include patterned clutches or jeweled collars.
Make It About the Shoes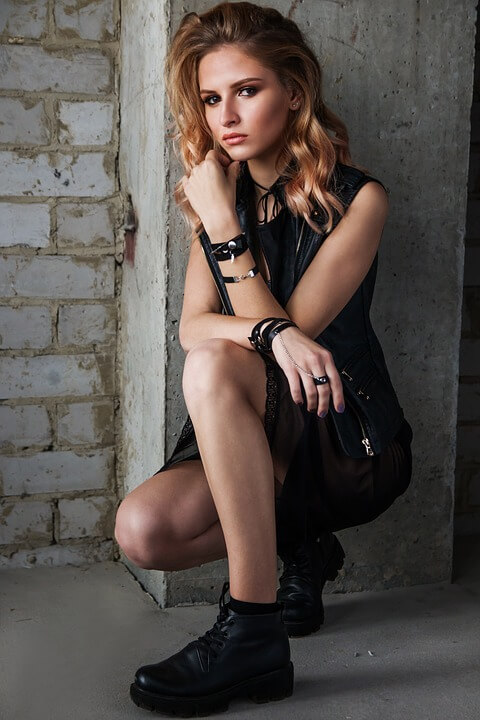 Want to show off a fantastic pair of shoes to wear with little black dress? Pair them with your favorite LBD for an instant refresh. As a bonus? This is the perfect way to wear that pair of shoes that don't go with anything else.
If your shoes are brightly colored, metallic, or shiny, keep it simple with minimal accessories. That way, all of the focus stays on your shoes. The same goes for black or neutral shoes; in this case, the pairing with your black dress creates an impossibly elegant look. For extra impact, pair the ensemble with a simple, chic updo.
Layer A Funky Jacket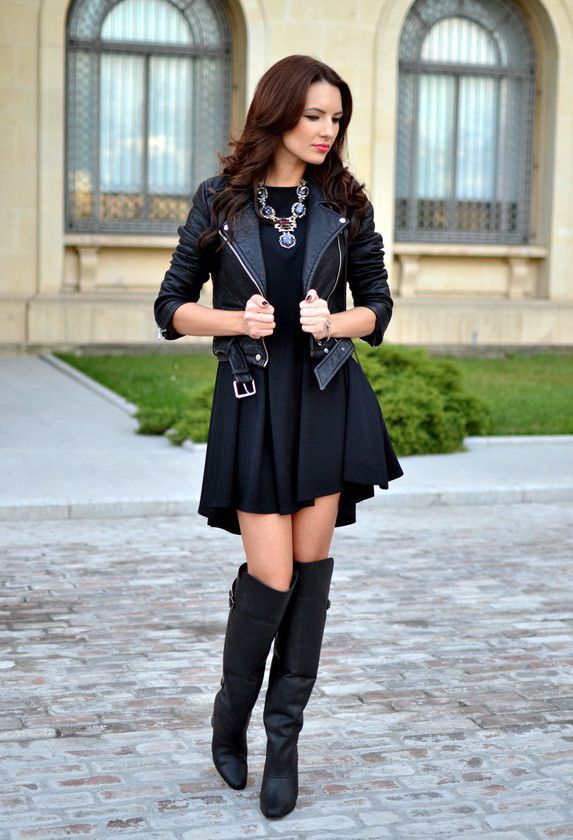 On its own a little black dress is a timeless piece; it's designed to stay in style even as the trends change. To make your little black dress stand out, layer a trendy jacket over it. For evening, a satin or printed leather bomber makes an unexpected topper. During the day, you can try options ranging from a hoodie to a cropped linen blazer. Another option is to play with proportions. If your dress is short, wear it with a floor-length coat. Since a black dress is so simple, don't be afraid to go crazy with prints and colors. Or, for an edgy twist, try a moto jacket.
Pair It With Fun Tights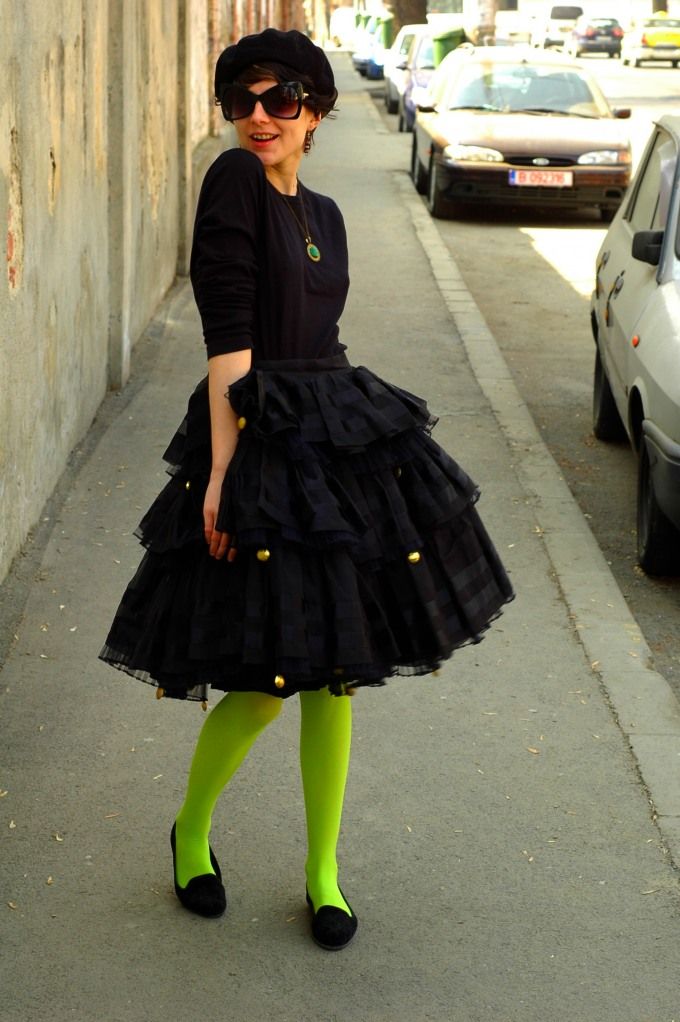 One of the easiest ways to refresh a little black dress is to pair it with fun tights. Adding color to a black dress can liven it up. Colored or patterned versions jazz up your look, all for less than $20. The options are limitless — for a relaxed daytime look, opt for colored tights or cable-knit tights. If you're going seriously casual with your LBD, neon tights are sure to turn heads. For work, you can spice up a modest black dress with hosiery that features Swiss dots, stripes, or a diamond pattern.
Go for A High-Low Look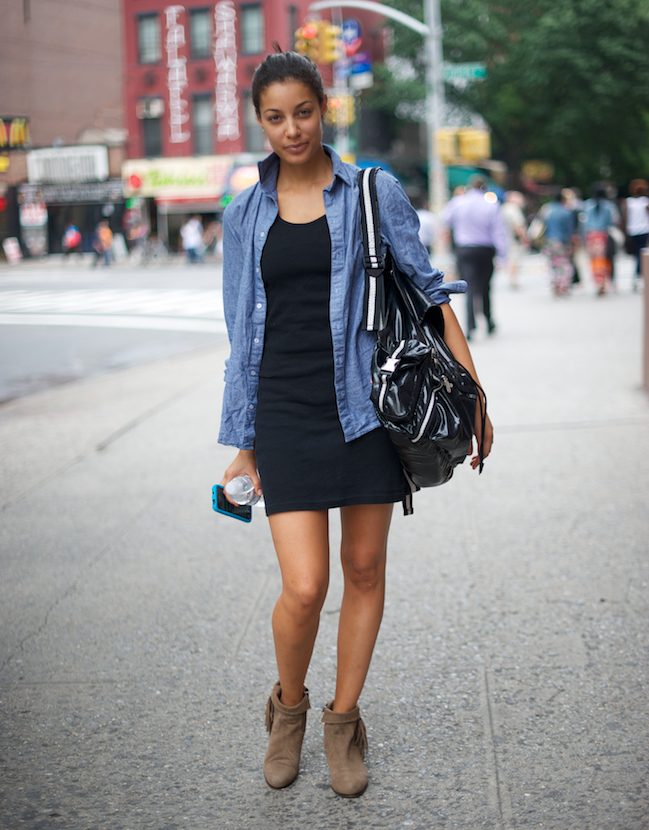 Do you have a little black cocktail dress that doesn't get enough wear? Try playing around with more casual pieces for a funky look. Tie a sweatshirt around the waist, or wear a button-up shirt over the dress for a hint of grunge. To make it even more street-appropriate, add a pair of sleek, Euro-style sneakers for a look that's relaxed but still refined.
Try Old-Hollywood Glam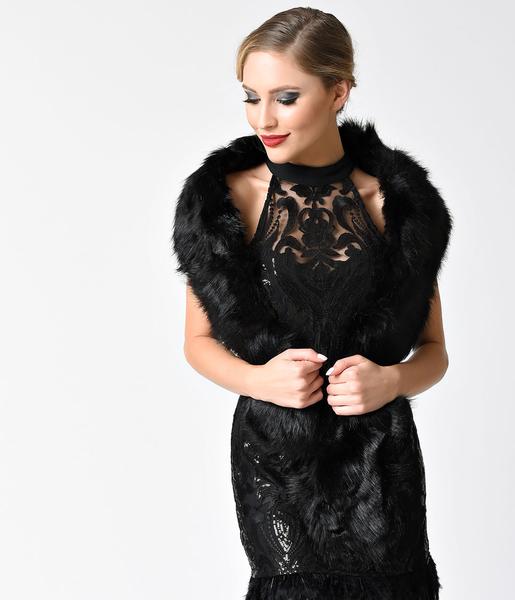 If you're looking for a way to update an LBD for a formal event, why not try a faux fur wrap? A simple stole in a rich shade of black creates an impossibly chic monochromatic look. The fur brings a luxe touch of softness and shine. The final result? Judy Garland or Ava Gardner on the red carpet at the height of Hollywood's Golden Age.
Make It Office-Appropriate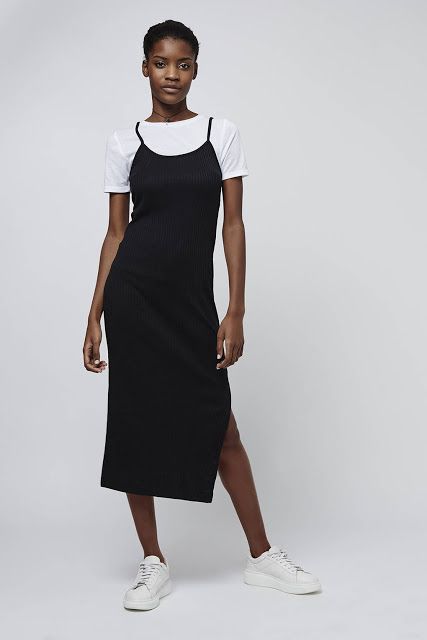 If your little black dress is too low-cut or sleeveless for the office, make it more work-appropriate by layering a shirt underneath. A button-up shirt brings an adorable but professional touch to a sleeveless shift. For casual Fridays, try slipping on a simple white t-shirt under your LBD. The extra coverage keeps you comfortable, and your favorite dress gets a little weekday mileage.
Amp Up Your Hair And Makeup
The simple color of an LBD opens up endless hair and makeup options. Instead of keeping it simple with a sleek pony, why not take things up a notch? Mimic the deep color with thick black eyeliner and a dark, smoky shadow.
For a contemporary glam look, go with a swipe of mascara and outrageous lip color. Don't forget about your hair — instead of low-key waves, go all out with a full blowout or a big updo.
Summing up
If your little black dress isn't getting enough wear, there's no need to hunt for a new one. With a few simple accessories, you can take a classic dress in a completely different direction. That way, you can wear it during the week or to more events without sacrificing your personal style.
Also Read: Outfit Ideas for Graduation Party Guest