Now that you have the privilege of celebrating a friend or family member's graduation party, it is time that you decide what to wear for someone else's graduation.
It may seem to be a simple decision, but then it is not as you are celebrating someone else's milestone event. You want to look good but definitely not be the center of attraction.
It is tricky to strike the perfect balanced look for the graduation party as there may be a set dress code that you need to follow. Depending on the educational institute, you need to select a dress that is formal but also comfortable.
To make your search for the perfect graduation guest outfit easier,  here is a list of options of outfit for graduation:
Readers like you support The Beautyholic. When you buy through links on our blog, we may earn a small commission at no cost to you.
A Skater Dress
It is a sleek, formal, and good-looking dress. It is neither too loud to draw the whole attention nor too subtle to let you go unnoticed. It's a fairly balanced dress with a beautiful neckline and beautiful color that is warm and formal. The length of the frock is also perfect for any formal event. In short, this dress is formal yet will add to your feminine look. For the graduation party, keep the make minimal or nude.
Our Top Picks: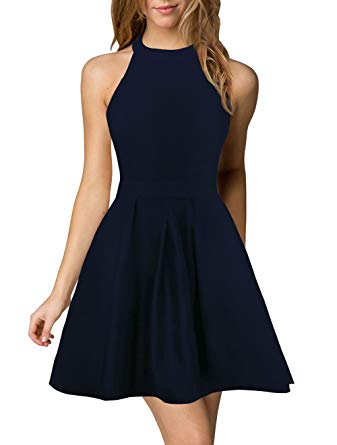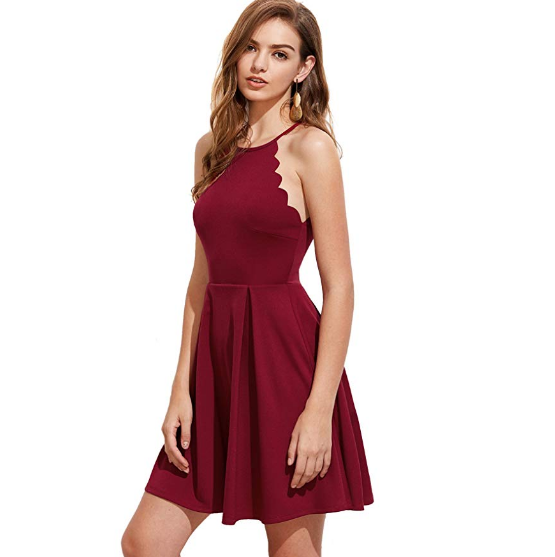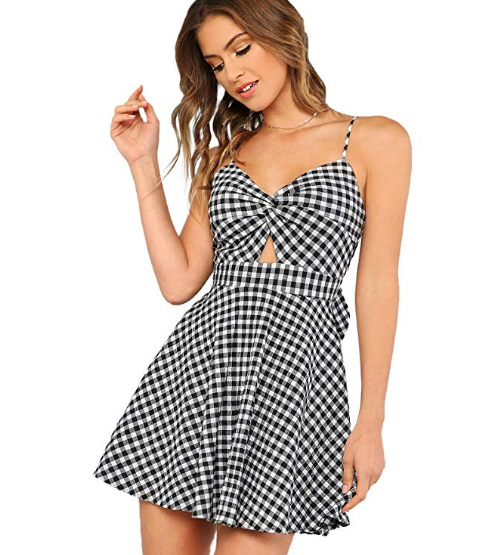 Blazer
A blazer dress can be a great outfit for graduation. The blazer in itself creates a formal look. Opt for a subtle or light-colored blazer and pair it with a white crop top and formal pants. If you want, you can pair it with denim also, as here the look is about the blazer that creates the desired look.
Our Top Picks:

A Midi Skirt
When in a dilemma regarding the balanced look between formal and semi-formal, simply opt for the midi skirt. It will never let you down. Moreover, if you opt for a pleated midi skirt, it will add to your grace. Wear it with a blazer, pullovers, or a simple tee to get the best look.
Our Top Picks:

Wide Leg Trousers
This dress is a hit owing to the fact that it creates a high fashion statement and, at the same time, is super comfortable. Rather it will not be an exaggeration to say that it is a must-have piece of clothing for your closet. Wear it with a shirt, tee, or sweatshirt and combine it with a scarf, and your simply good to go for the graduation party as the guest.
Our Top Picks:
The Classic LBD
This is a savior outfit in your closet. Be it any occasion you can simply wear it and relax. There is nothing like the wrong Little Black Dress (LBD). It is always suitable for any occasion and needs no extra effort to create the look or blend. To complete the look, apply lipstick in the shade of brown, and you are ready to go to the graduation party as a guest.
Our Top Picks: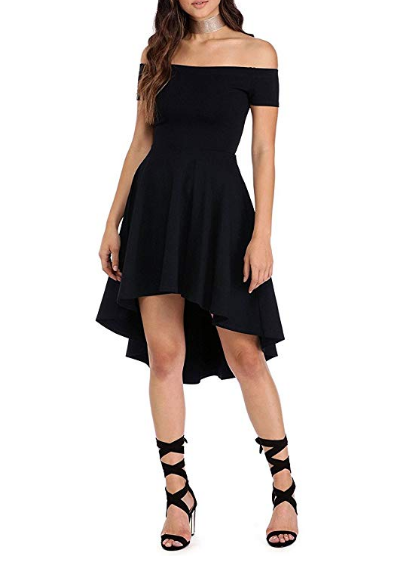 Check Price on Amazon
The Cute LWD
The list of dresses for graduation party guests is never complete without mentioning the evergreen Little White Dress (LWD). The white little dress is everything. It is graceful, elegant, and importantly it will make you look beautiful and ready for the event without fail. The LWD will need simple accessories and a hint of light makeup that is just a gloss.
Our Top Picks:

How about some Stripes?
There is no event where you cannot wear stripes. There is also no rule to match the stripes – just wear it and rock your look. Wear a striped frock or a striped skirt or a striped tee. You will look amazing and perfectly dressed for the occasion.
Our Top Picks:
These were our favorite dress options for the graduation party as the guest. However, what is your favorite one? Do share with us. 🙂